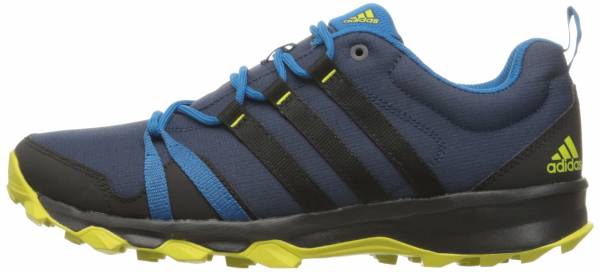 The general feedback for the Adidas Tracerocker was positive. A lot of runners appreciated this neutral running shoe and what it had to offer. Its capacity to handle the trails was admired by many. But some of its features didn't work well for a number of those who have tried it. There were some issues with its mid-sole and its fit.
---
Verdict from 1 expert and 100+ user reviews
8 reasons to buy
Runners were generally appreciative of the Adidas Tracerocker's design and aesthetics.
Many felt that it was comfortable to their feet.
One of the positive comments was the runners' appreciation of the lightweight nature of this shoe.
It felt true-to-size, a majority of testers wrote.
The traction capability of the outsole was efficient, according to those who have tried it.
The general quality of this running shoe received positive feedback; for runners, it was well-made.
Consumers stated that the Tracerocker was durable and capable of lasting a long time.
Purchasers felt that the price of this shoe was affordable.
4 reasons not to buy
After only a few weeks of use, a tester noticed a popping noise with every step and it annoyed him.
A few runners complained that the fit was too narrow.
The mid-sole unit felt a bit rigid, according to a disgruntled consumer.
Some reviewers reported that the cushioning wasn't very soft or responsive, so it caused some discomfort during long running sessions.
Bottom line
The general feedback for the Adidas Tracerocker was positive. A lot of runners appreciated this neutral running shoe and what it had to offer. Its capacity to handle the trails was admired by many. But some of its features didn't work well for a number of those who have tried it. There were some issues with its mid-sole and its fit.
Best price from 30 shops
We earn affiliate commissions at no extra cost to you when you buy through us.
79% say it's true to size.

Our reviews
I was keen on road races, but after a certain amount of time, I wanted to test myself on trails too. So I needed a trail shoe. I checked up the trail shoes on Runrepeat.com and found out that AT was one of the best. It had the highest CoreScore for several months.
I cannot say that my experience with this shoe has been pleasant. I have my training runs on trails with it and also attended and completed a 28K trail race in Istanbul and a 50K ultra marathon in Iznik, Bursa.
Prior to that 28K race, I have tested myself, and the shoe with a half marathon distance (21.1km - 13.1 miles) trail workout. In total, I have completed 243.3 km (145.5 miles) with AT.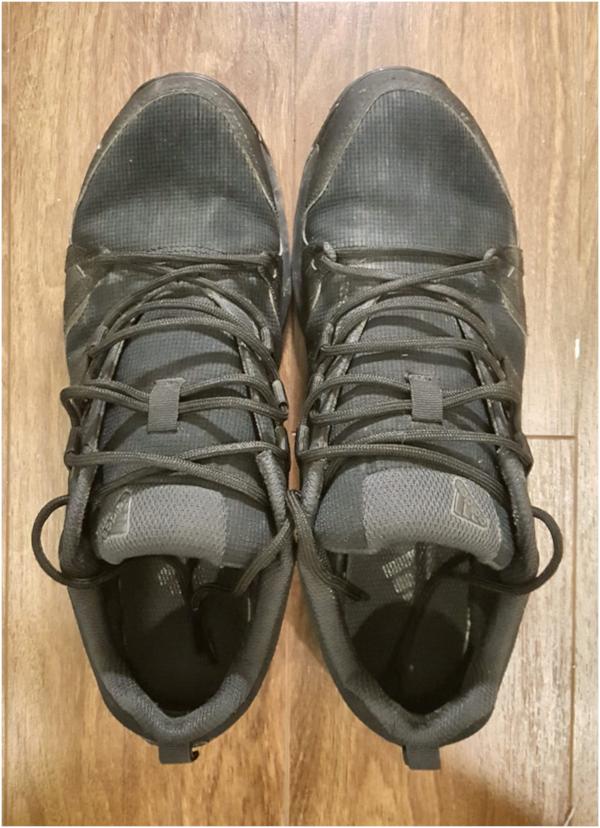 Positives
The design is one of the most appealing parts of my decision. In general, trail shoes are "not so good looking" (at least in my eyes). It has a cool all black matte look.
When you are trying it for the first time, it is comfortable straightaway. After all the mileage and two races, it looks and is in very good shape. So it is more than fair to say that AT is robust.
Being lightweight, it gives a fast feel. The level of grip Traxion pattern provides close to perfection. It started raining almost 1 km before the second half of the 28K trail race and did not stop till the very end.
I have never felt my foot slip despite the extremely muddy conditions. I do not think that the shoe you wear can make a significant difference in those sort of conditions anyway.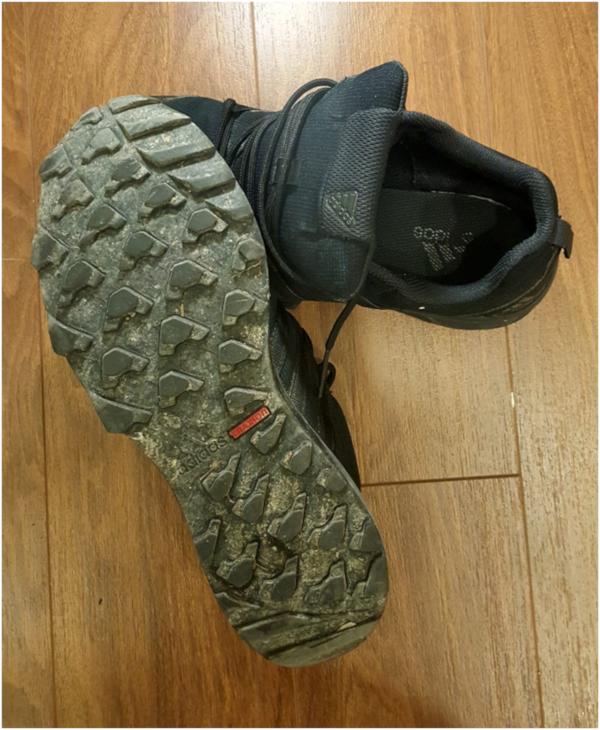 Negatives
After long runs, the general support it provides feels insufficient. I had multiple blisters on the tip of my toes and three black toenails.
One on my right hallux (big toe, thumb toe) and two on my left second (index toe) toe and third (middle) toe. All these happened after the 50K trail race.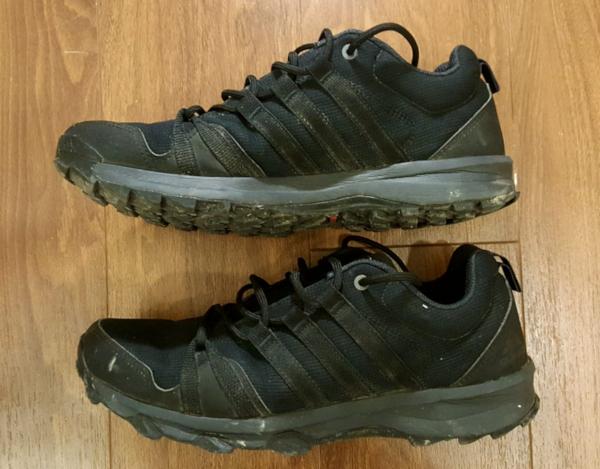 I had to say there is no such thing as cushioning with the midsole material of AT - lightweight ethylene vinyl acetate. There is a trail route in Ankara called Yalıncak, where I like to exercise for trails. In general, the ground is hard soil, and after 14K, I started to feel my knees.
I must admit I never did felt like that with any other pair. Trying to find a solution to this problem, I decided to end my runs before reaching 14K. Nonetheless, I almost always felt the effect of insufficient cushioning and shock absorption/attenuation on my run after.
To increase the cushioning effect, I considered replacing the insoles. With my AT's both molded foam insoles are attached to the midsole. However, it is not the case with other AT's as far as I can tell from the other reviews. This raises some question marks in my head.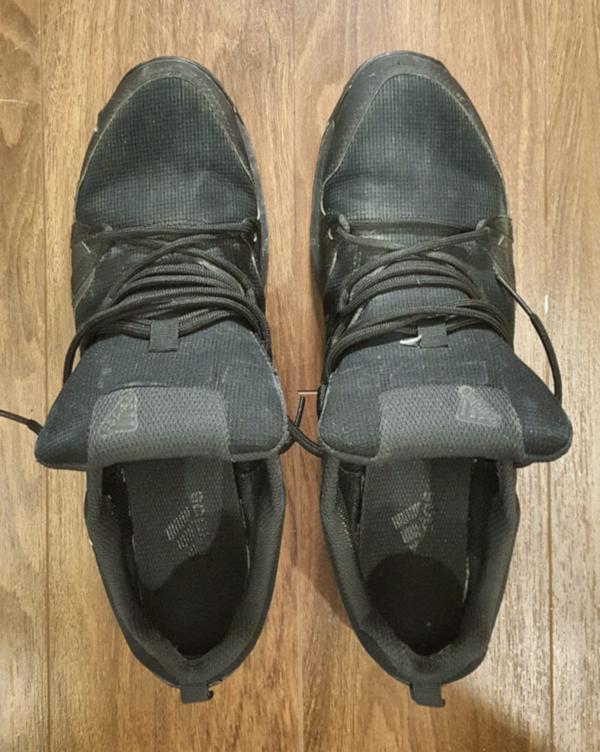 In-Betweens
After the ultra race, there was not an irreversible injury. However, I felt injured for about a week and could not enjoy running for a fortnight.
Another friend of mine, whom we attended the same 50K race, mentioned he was in the same condition for 15-days too. He was not wearing AT though. So, isolating the 15-days issue on its own, it may be just about the fatigue of an ultra race.
Conclusion
AT is lightweight, robust and it has a very decent design. However, the lack of cushioning does not make for a top trail shoe.
Updates to Adidas Tracerocker
The Adidas Tracerocker is a trail running shoe that caters to those who have a neutral gait. Employing a sturdy construction, this model aims to function properly, even after many uses. The façade has a sporty look, with traditional overlays stitched onto the mesh to maintain overall structure and durability. A subdued, almost monochromatic color scheme maintains a clean and consistent visual aspect.
Just like the popular Adidas Duramo 9, the mid-sole of this Adidas trail running shoe makes use of the standard foam, Ethylene vinyl acetate or EVA. It offers responsible cushioning, shock absorption and general comfort throughout the adventures on the trail. A molded foam insole adds a bit more cushioning.
The bottom part of the Tracerocker was designed to have aggressive gripping lugs. It's made to allow the shoe to handle the unpredictable terrain with ease and sureness. A proprietary rubber compound is utilized here. It's durable and able to provide responsible traction.
Size and fit
The Adidas Tracerocker has a standard running shoe length. It follows the regular preferences of runners in terms of size. The available width for the men and women's version is medium. It caters to those who have medium sized feet. It has a semi-curved shape, so it naturally adheres to the curve of the human foot.
Outsole
The outsole unit of the Adidas Tracerocker makes use of the TRAXION® rubber pattern, which optimizes the placement of gripping lugs for better traction over the surfaces. The rubber compound used for this model is durable. Aside from providing grip, it also protects the mid-sole from wear and tear.
Midsole
Lightweight Ethylene vinyl acetate composes the mid-sole unit of the Adidas Tracerocker. This full-length foam provides responsive cushioning and shock attenuation throughout the run. It doesn't sag or wear off easily, as well.
A molded foam insole is placed right above the main mid-sole foam unit. Its purpose is to add a bit more cushioning for the foot of the wearer.
Upper
An abrasion-resistant textile is used for the upper unit of the Adidas Tracerocker. It protects the interior chamber from being infiltrated by rocks and other trail debris.
Synthetic overlays are stitched onto the façade of the trail running shoe. They make the product sturdy and more protected. Strips of overlays also connect to the lacing system. They assist in adjusting the fit to suit the preference of wearers.
The padded tongue and collar give cushioning to the top section of the foot. They also help in keeping the foot in place.
A pull loop in the heel part of the upper makes it easier for runners to wear and remove the shoe.
Popularity
The current trend of Adidas Tracerocker.