We're convinced that the Top Ten RB from Adidas is the improvement many fans of the OG version have been looking for. Yes, from the enhanced plushness of its confines to the way its leather upper looks and feels, this retro bball sneaker is worthy to receive the torch and run away with it. It's indeed a successful comeback, and it's yours at a price ($100) you'll find quite hard to resist.
Pros
Captivating throwback looks
Comfier than ever
Minimal break-in
Excellent fit
Fantastic colorways
Lightweight
Improved leather quality
Attractively affordable
Cons
Difficult access (women's version)
Too high arch
Who should buy the Adidas Top Ten RB
The RB in its name stands for Rebound, which is a rather original take on the word "reboot." Buy this kick if:
You're super-magnetized by basketball sneakers with a classy, vintage design.
On dress-down Fridays, you prefer wearing slim-straight cotton pants.
Leather high-tops are your thing, particularly the budget-friendly ones.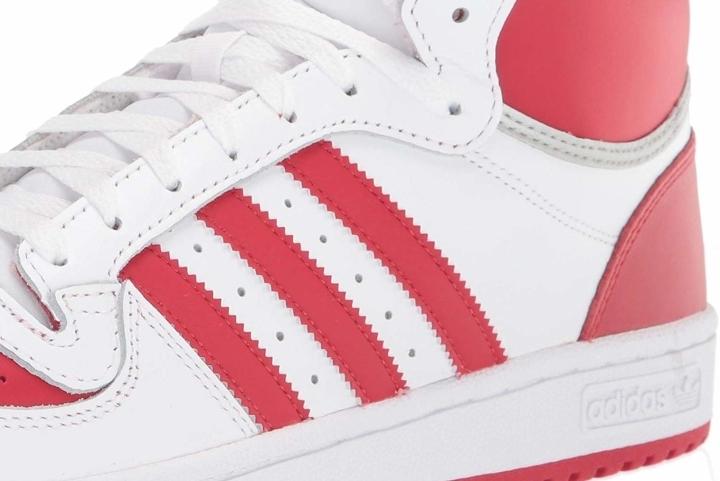 Who should not buy it
If you're looking for a pair with easier on and off, check out the Air Jordan 1 Hi FlyEase. Also, the Air Jordan 1 Zoom CMFT comes with no arch issues, so consider getting it instead of the Top Ten RB.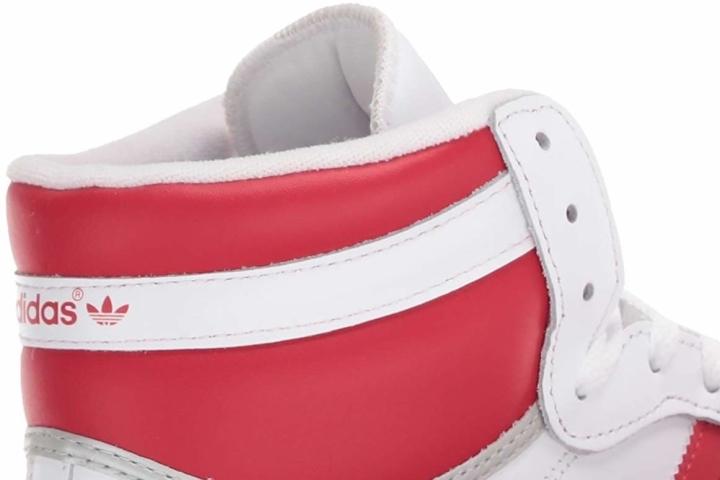 Top Ten RB: A true retro stunner
Reviewers are in love with the beauty that is the Adidas Top Ten RB. "I love how they look," says a vlogger among them. "The style is wonderful!" says a non-professional reviewer.
On a related note: Many find the shoe's hues very adorable. Backing this observation are comments such as "this color combination is insane!" and "the forest green colorway was da bomb!"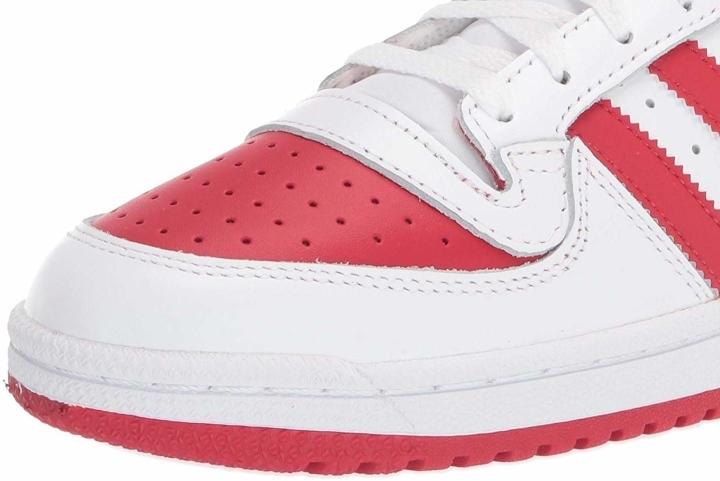 Upgraded comfort in every pair
Comfort-wise, the Adidas Top Ten RB is better than ever, according to sneakerheads. A professional gear reviewer says that it's a "way, way, way, way more comfortable shoe than the OG." A regular sneaker fan also made a similar comment in this: "more comfortable than the original."
It's also worth noting that the Top Ten Rebound breaks in quite quickly. "It broke in beautifully," said someone who took the sneaker for a spin for about 20 minutes.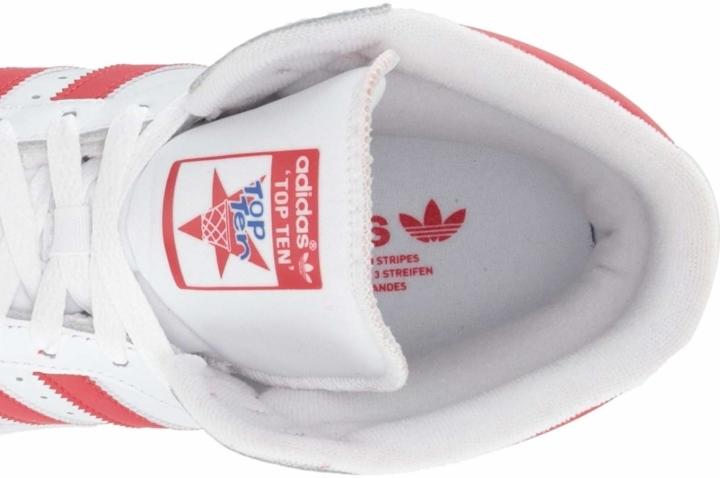 Hugs your feet just right
The Top Ten RB is the recipient of positive fit-related remarks. A couple of great examples are "it fits perfectly" and "fits like a glove."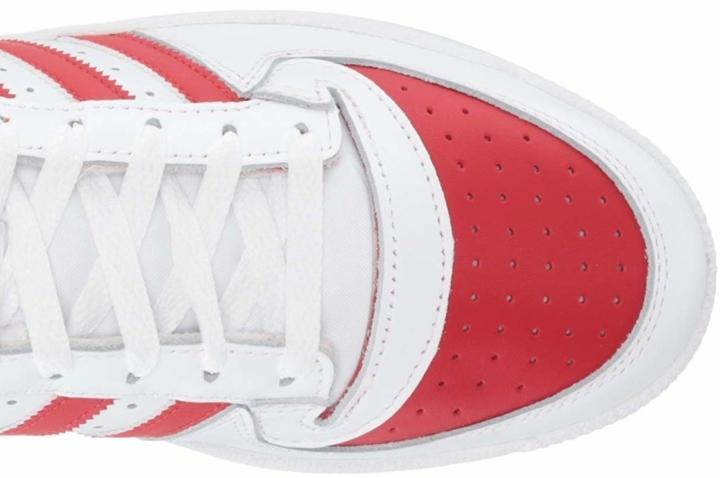 But you might struggle getting it on
This issue appears to be mostly present in the female variant. An Adidas fan says that, while she appreciates the snugness of its interior, slipping into it could be easier. It "takes a while to put it on," says she.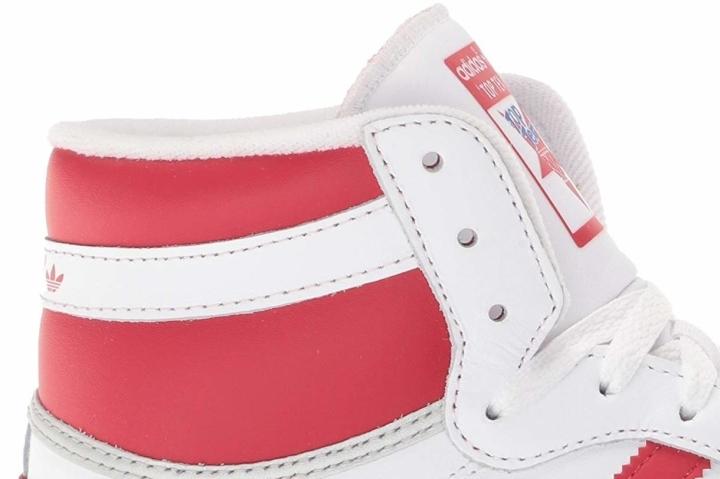 Adidas Top Ten RB equals better leather
An expert gear tester is convinced that the Top Ten RB has better materials this time around. He said that, compared with the OG model, this version has "better leather quality."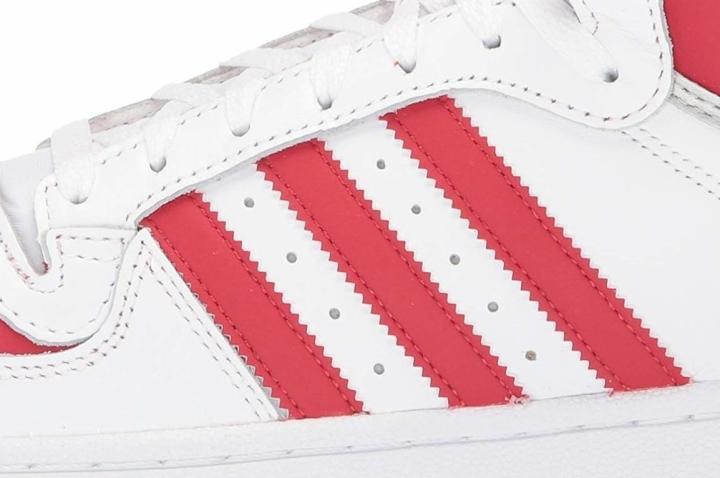 Weighty it is not
Among the Top Ten RB's many aces is its barely-there construction. "They are so light that I feel like I'm wearing house shoes," says a huge Adidas fan.
The overwhelming arch height of the Top Ten RB
There are those who are rather disappointed with the Top Ten RB's bulging arch zone. One reviewer says that the "arch in the insole is WAAAYYYY too high." Another wearer agrees but pivots to saying that the height of the arch support might benefit those suffering from plantar fasciitis.