You may revel in the fact that this Adidas Terrex Swift piece is equipped for all your speedy adventures, all while being the most dapper version of yourself. Yes, unless your explorations fall under the "serious and rugged" category—where shoving and bumping cannot be avoided—the Terrex Swift R3 is a godsend. If you can make it last, it can make you fast.
Pros
Astonishingly comfy
Grippy hiking shoe
Stable platform
Glove-like fit
Water-resistant
Great traction
Eye-catching design
Cons
Frail toe cap
Hard to lace tight
Who should buy the Adidas Terrex Swift R3
The Adidas Terrex Swift R3 is a well-built, solid overall performer when it comes to:
speed hiking in challenging trails and hills
cross country and off-trail terrain travel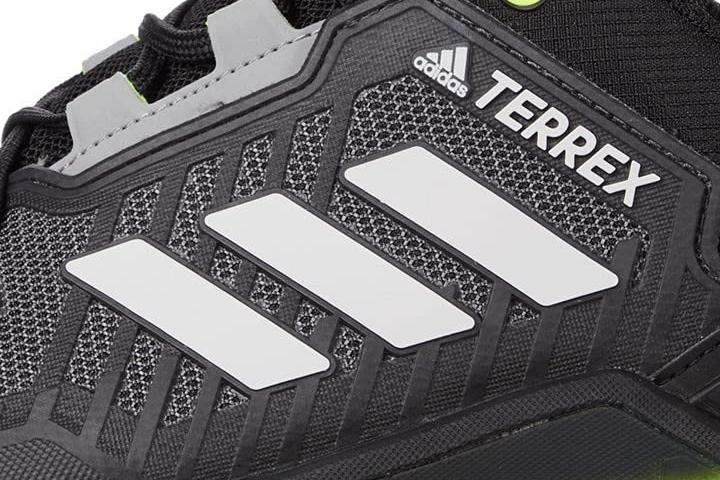 What the box might not tell you
Describing the featured shoe as "what you see is what you get" can be considered detrimental to Adidas.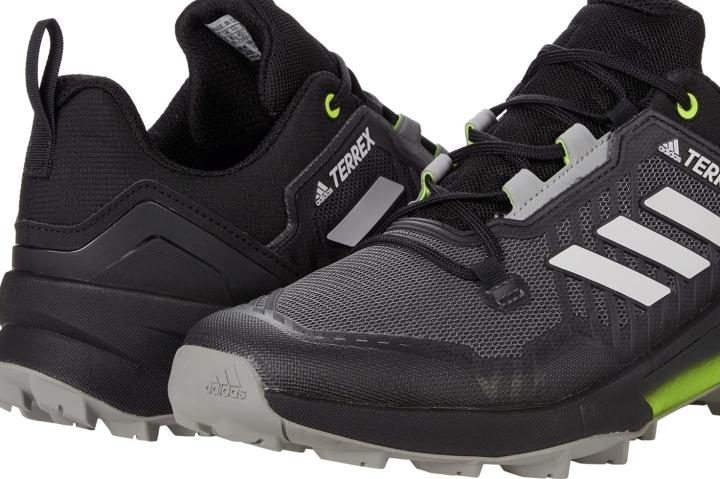 While there is nothing wrong with being impressed by the Terrex Swift R3's physical features, knowing its unsung capabilities is worth it.
Terrex Swift R3 keeps your heel in place
With the Terrex Swift R3's deeper rearfoot zone and extra-supportive stock insole (footbed), heel lift is virtually impossible.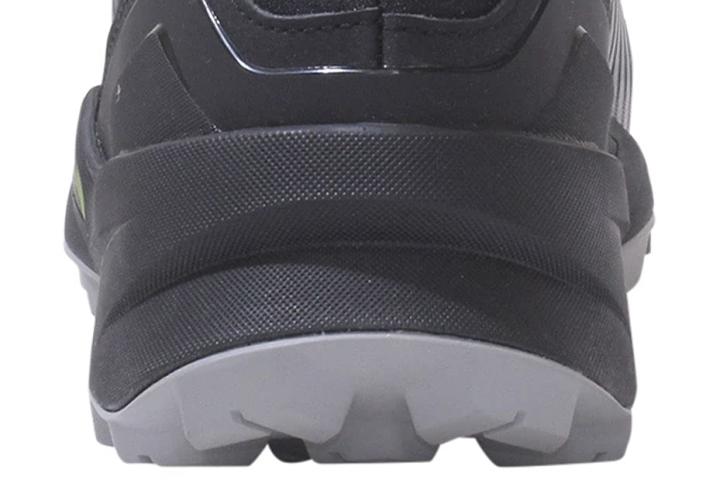 This remarkable design also prevents underfoot slippage.
A bit of inconvenience to lace it tight
Compared to Salomon shoes, wrote one reviewer, the shoe is slightly wider including at the heel. This means that the wearer needs to cinch it down pretty tightly.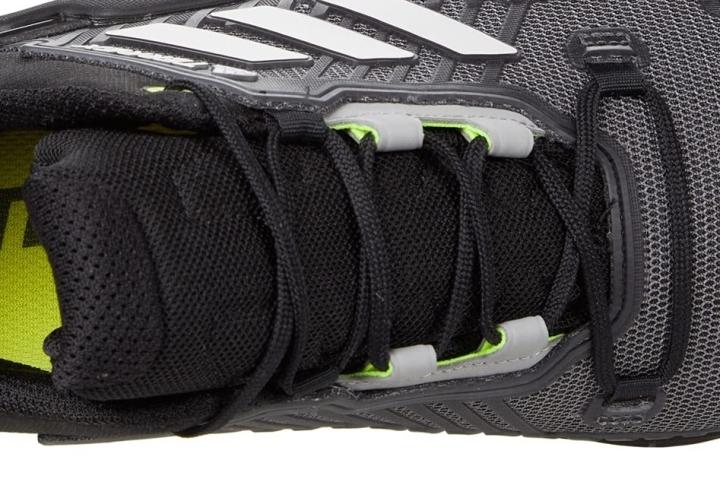 This can cause a bit of inconvenience to some and find it hard to lace the shoe tight to keep it locked in place, especially on extended climbs.
Frail toe cap
The Terrex Swift R3 comes with an approach shoe-like rubber toe with a full-coverage toe cap.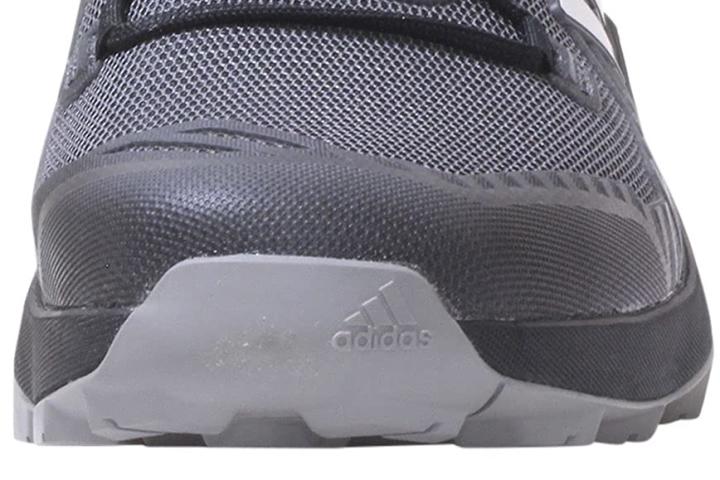 However, to an experienced trail-goer, seeing the rubber bumper of this shoe detaching from the upper in mere weeks is quite disappointing.
Eye-catching design with a glove-like fit
The Terrex Swift R3 is reportedly true to size with a glove-like fit. Catching a glimpse of co-hikers looking your way while you got this on is thrilling in and of itself.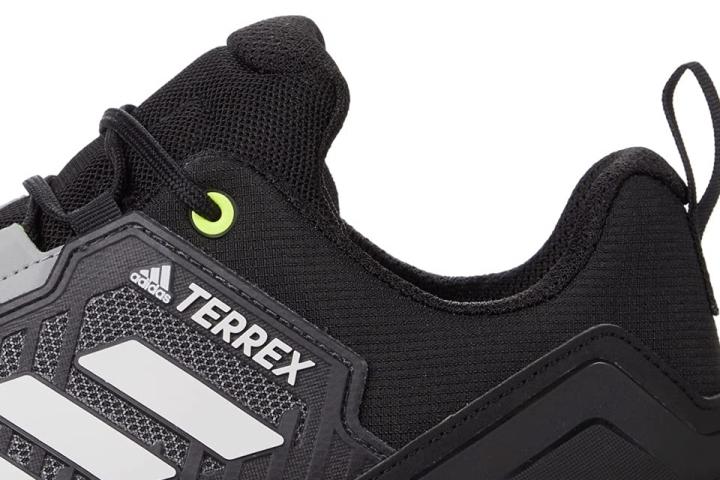 While not engineered with a liner from Gore-Tex, this hiker is water-resistant and capable of repelling light moisture.
It makes strides smoother
Glide-like strides are yours in this speed hiker, thanks to its moderately rockered heel and forefoot zones.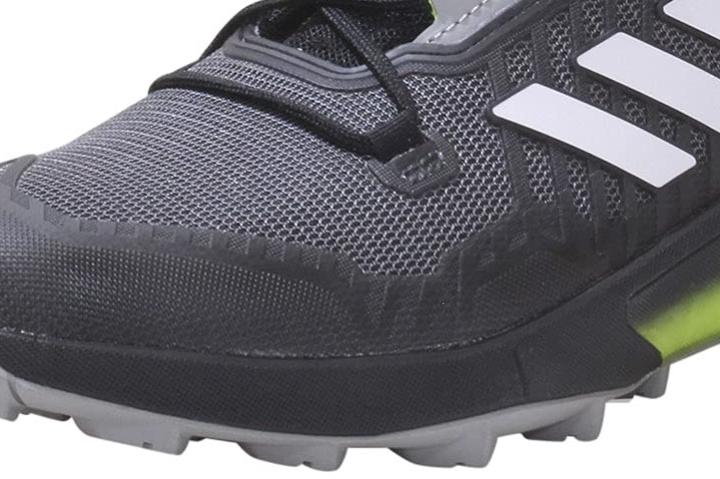 This is especially true on level terrain and packed soil. Almost every hiker-slash-reviewer finds the Adidas Terrex Swift R3 astonishingly comfy.
It is ascent-ready
The shoe's reinforced-yet-flexible forefoot and grippy chevron lugs make going up low-angled inclines relatively easier. The Continental rubber outsole integrated in this shoe is decidedly substantial and hard.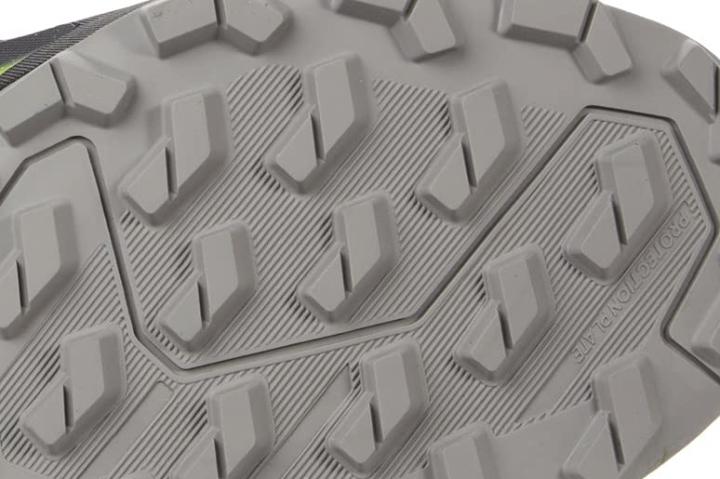 Experienced adventurers agree that this hiking shoe sticks magnificently, whether on rock or slippery inclines.
Adidas Terrex Swift R3 comes with a cushy platform
You can even scramble in it over rocky slopes with less effort. Its cushy platform helps you negotiate rough terrain without losing your footing.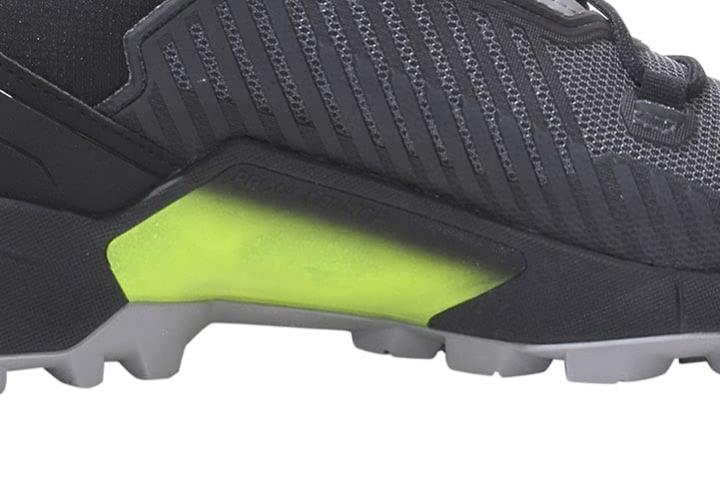 For more daring base mountain climbs, check out our approach catalog. The featured fast hiker has a waterproof sibling in the Adidas Terrex Swift R3 GTX.