There is no shortage of winter fun in the Terrex Free Hiker Cold.RDY. Indeed, sporting this insulated Adidas shoe translates to ending up in your icy trail destination triumphantly with happy, cozy feet. While it does hide behind a steep asking price, its strengths spell hiking confidence, especially for cold-season adventurers.
Pros
Impressive comfort
Keeps your feet toasty
Waterproof
Grippy
Lightweight
Cons
Missing pull tab
Too expensive
Who should buy the Adidas Terrex Free Hiker Cold.RDY
Many hikers highly recommend the Adidas Terrex Free Hiker Cold.RDY. They stated that hiking in cold or wintry scenarios has never been so enjoyable. Comfy miles for long hikes are what these hikers are all about. They also mentioned that even in difficult wet conditions, hiking is no problem.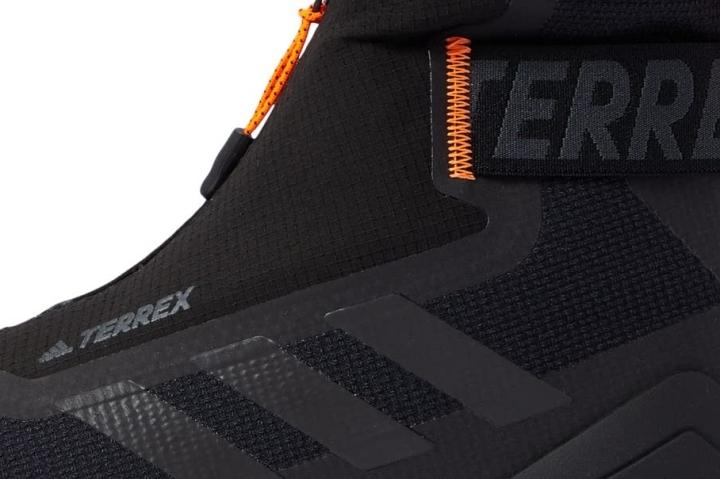 Who should not buy the Adidas Terrex Free Hiker Cold.RDY
According to a professional vlogger, The Terrex Free Hiker Cold.RDY might be too expensive for budget-conscious hikers and the shoe not having a pull tab on its tongue makes slipping inside it a bit of a challenge. If you are looking for a shoe that gets high marks for its out-of-the-box comfort, impressive stability, and great support, you might want to check the Lowa Innox Pro GTX Lo.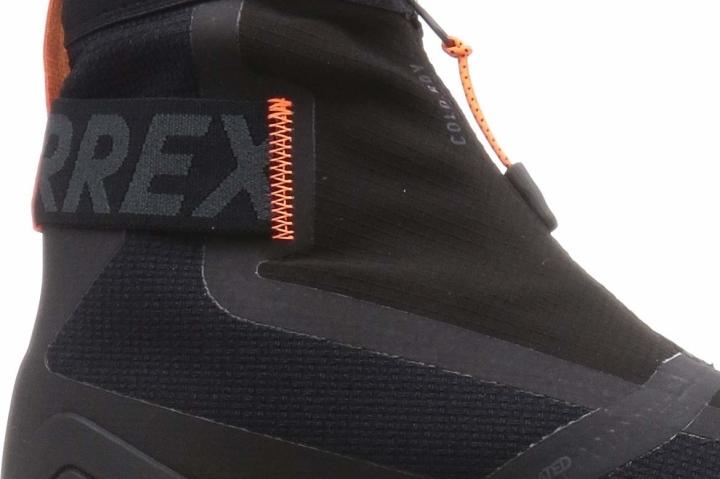 Incredible grip
Many hikers say that it provides multi-directional traction on frozen terrain. With its grippy lugs, combined with the toothy construction of its front and rear ends, they say that it helps you ascend and descend snowy slopes in safety. They also say that it is easy to walk with this shoe on easy forest roads or trails that are not particularly difficult.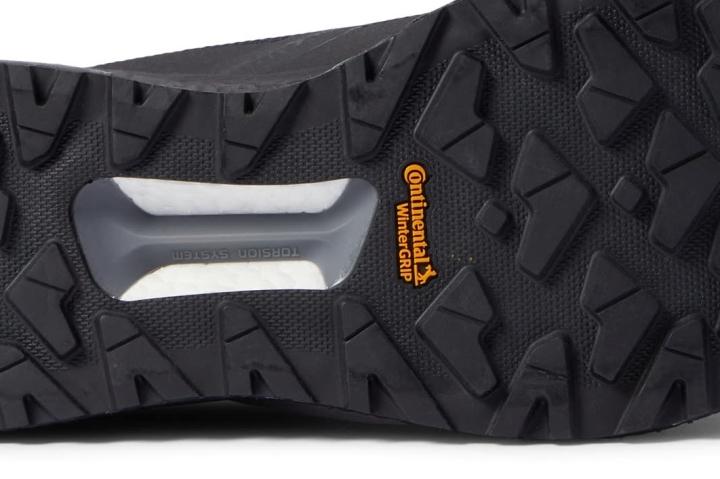 Heavy-duty cushioning
With its Boost midsole, hikers say that the landings are safer, and push-offs are springier, resulting in more efficient strides. They also say that it has supportive frames on both sides, making lateral (sideways) maneuvers more secure.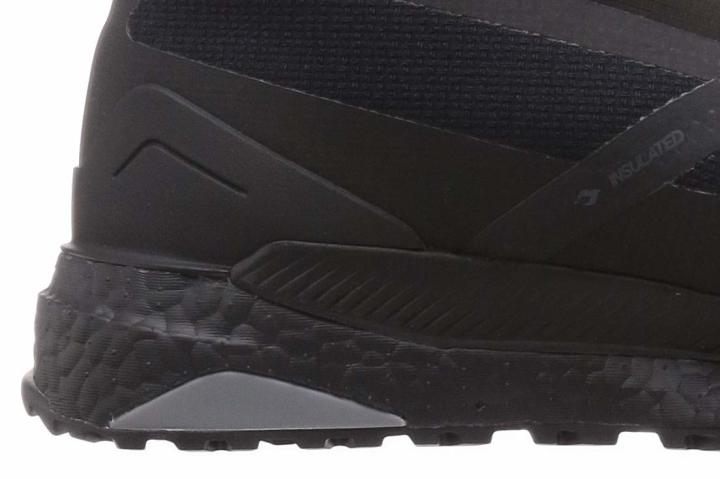 Impressive comfort and excellent insulation
Dozens of hikers are impressed with the hominess of the Adidas Terrex Free Hiker Cold.RDY. One of them even likens it to a comfort machine like the Solar Boost.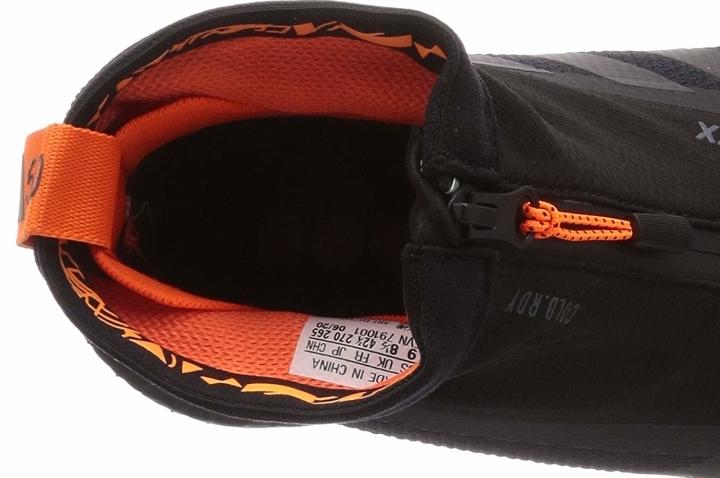 It keeps feet so toasty that it is on par with the finest winter hiking boots on the market, many reports say.
Waterproof
According to droves of trail-goers, this shoe has excellent moisture protection. No matter what keeps you moving, hikers say that this feature keeps you dry when it matters most.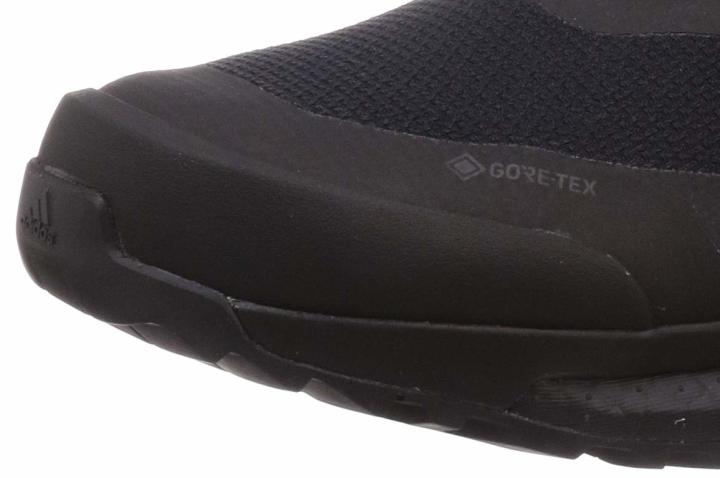 Snug fit and excellent trail protection
With its sock-like Primeknit upper, many hikers say that it snugly fits around the foot and renders a comfortable, warm fit. They also mentioned that it also renders a better defense against debris and snow.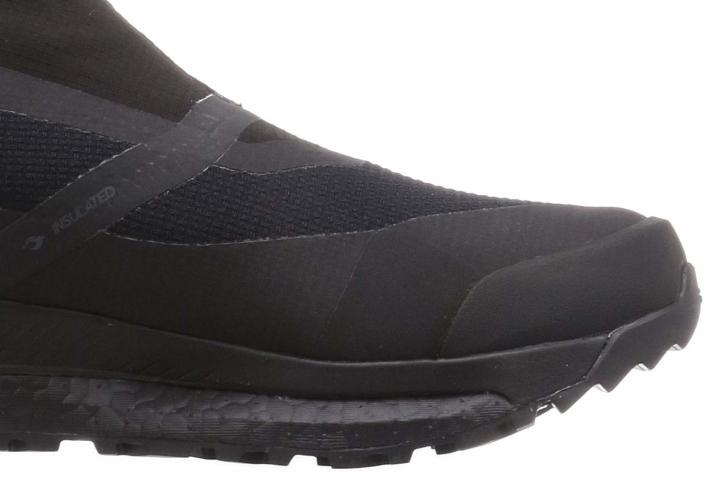 Adidas Terrex Free Hiker Cold.RDY's main features and benefits
Socklike Primeknit uppers feature GORE-TEX® Duratherm membranes making this waterproof, insulated, and breathable winter performance
COLD.RDY technology and water-repellent insulation provide warmth and moisture management
Boost™ midsoles offer long-lasting cushioning, energy return, and high adaptability on rocky surfaces
Reflective elements help increase visibility in low-light conditions
Rugged boots for cold-weather hikes in the snow and rain