Who should buy Adidas Stycon BOA
Get it if you love:
perfect fit and lockdown, provided by the BOA system
playing on rough courts, because this shoe will endure
getting compliments for your footwear
Who should not buy it
Do not get the Adidas Stycon BOA if lightweight tennis shoes that do not look bulky are your thing. Then, consider these 3 models: Adidas CourtJam Bounce, Adidas SoleMatch Bounce and NikeCourt Air Zoom Vapor Pro.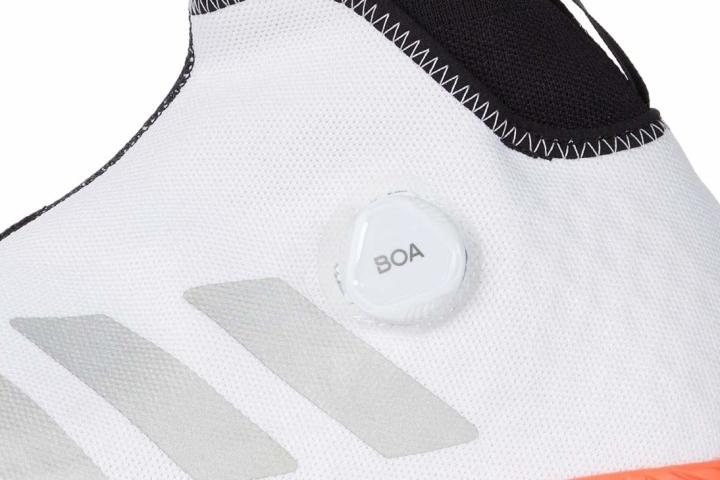 BOA is the reason to get this shoe
Not even one negative comment about it. All the players highly praised this lock system! And there are many who gave the non-BOA version a try and loved this one much more.
Here are a few comments from reviews:
"Major improvement than version without BOA"
"I tried a non-BOA pair and the BOA pair is definitely superior"
"with the BOA system foot is perfectly gripped"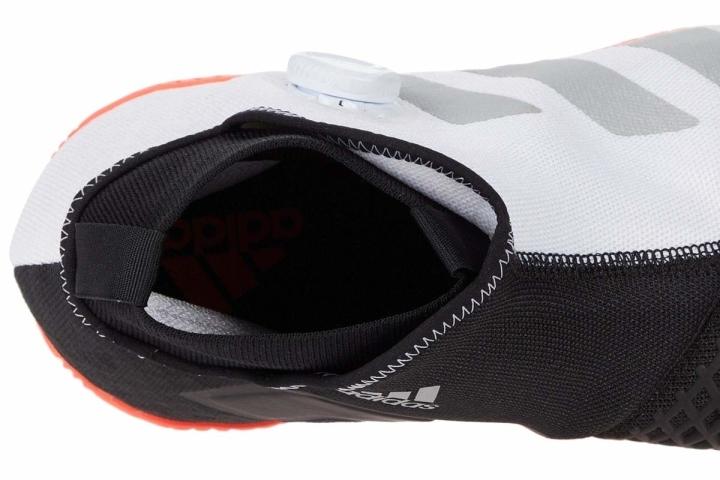 Fit is perfect and supportive
Comments about "perfect fit" are all over the reviews. Everyone is happy how the shoe fits and feels. There was one comment about how difficult it is to put it on, saying that it feels like "putting on a really stiff sock." However, it is only one comment and 99.9% other comments are very positive.
If you're wondering how Adidas Stycon BOA feels around the ankles, read these comments:
"stability for someone who has had ankle issues in the past is amazing"
"fit is just right, supportive from foot to ankle."
Adidas Stycon BOA is a bit heavy
There weren't many complaints about this, but enough that we think it should be noted. One tester said "the shoe is still pretty heavy." The "still" part most likely refers to it being a big lighter than the non-BOA version, which is great.
Comfortable straight out of the box
As one tennis player summarized it: "This shoe allows you to move the way you want, and no break-in is needed."
Looks awesome all the time
These are a conversation-starter! It's raining compliments. Stycon style is very noticeable and recognizable. Many players have praised it and our 2 favorite comments are "on and off the court these are perfect" and "I get comments on these shoes whenever I wear them. All-around awesome show."
Stycon is a bit bulky
There were only a few reports of it being bulky. In no case was it a deal breaker!
Adidas Stycon is durable
Traction is awesome as many have testified and it "definitely lasts" even when "playing in very abrasive courts," as a tester has reported.
Compare popularity
Interactive
Compare the popularity of another shoe to Adidas Stycon BOA: