The unmatched comfort of the Pureboost 22 makes it a worthy addition to the Pureboost family. These daily trainers don't just look good, they know how to perform too. Whether it's for walking or for easy days, these daily runners can take on the daily mileage. With a good-looking breathable upper, these shoes from Adidas are more than ready to provide you with a fun and responsive ride.
Pros
Top-tier comfort
No break-in time needed
Cloud-like cushion
Great for all-day use
Springy ride
Breathable
Looks good with casual outfits
Sustainable
Worth the money
Cons
Not great for wider feet
Bothersome non-gusseted tongue
A bit pricey
Who should buy the Adidas Pureboost 22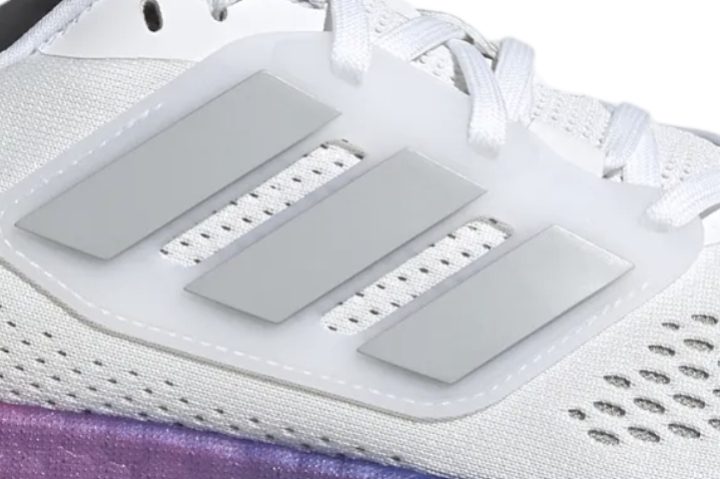 The Adidas Pureboost 22 is great for:
Sweat lovers who want a pair of trainers that provides superb comfort and pillowy-soft cushion for their heart-pumping workouts.
Runners in the market for summer shoes that they can rely on to have a light and bouncy ride.
Those in the market for a pair of running shoes that they can use to complete the athletic look on more laid-back days.
Who shouldn't buy it
The wider toe box of the Adidas Lite Racer BYD 2.0 is a worthy alternative for wide-footed comfort seekers. Also, the Adidas Ultraboost 22 is an option that didn't have a tongue that was tough to tame for many users. For those on a budget, the Adidas Supernova 2 is an excellent alternative that offers comparable performance with the Pureboost 22.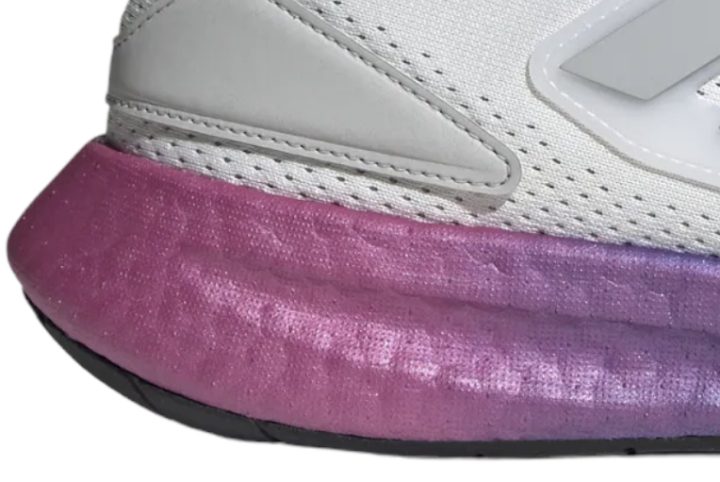 Comfy, cushiony, and cloud-like
For a Pureboost newbie, it was the first time that they "did not have sore, achy feet at the end of the day." Another even said that for them, it felt like "having nothing on your feet."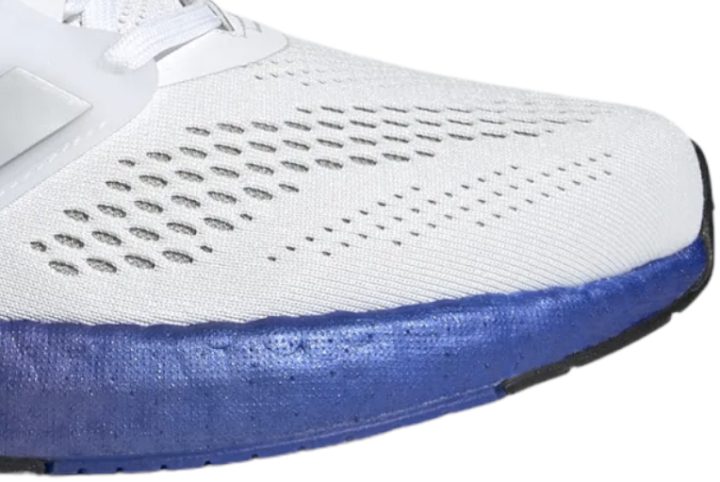 The plush cushioning of the Adidas Pureboost 22 was even described by a critic as "like waking on clouds." Another also said that the cushioning was "outstanding" as it was a familiar feel from the Ultraboost 2019.
Bigger could be better with the Adidas Pureboost 22
For many critics, this iteration of the Pureboost line came a bit narrow. One wearer mentioned that the "shoe was tight at the toes." Another said that "it really compresses the top of your foot."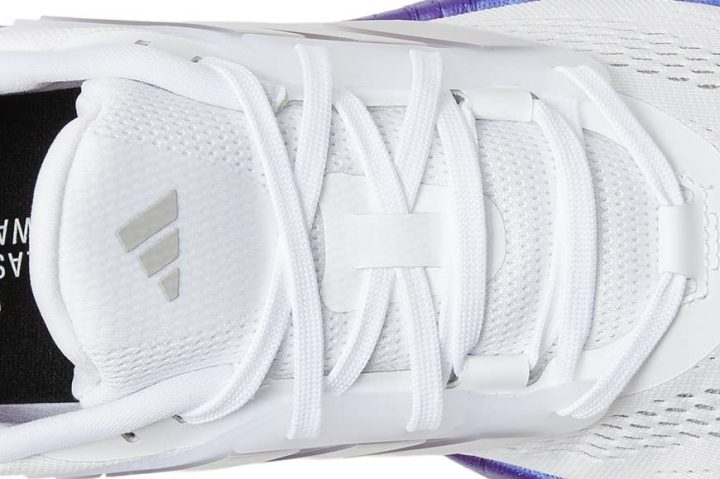 It was recommended, however, that going a half-size up can make the fit better. Also, for those with wide feet, a full-size up would be best.
Breaking a sweat is made easier
These all-day trainers are not just great for leisurely strolls at the mall but also for short and easy runs as well. One critic described this to be "somewhere in between lifestyle and running shoes." Another also mentioned how "it's easier to take steps and run in" as it didn't have the oversized feel of an Ultraboost.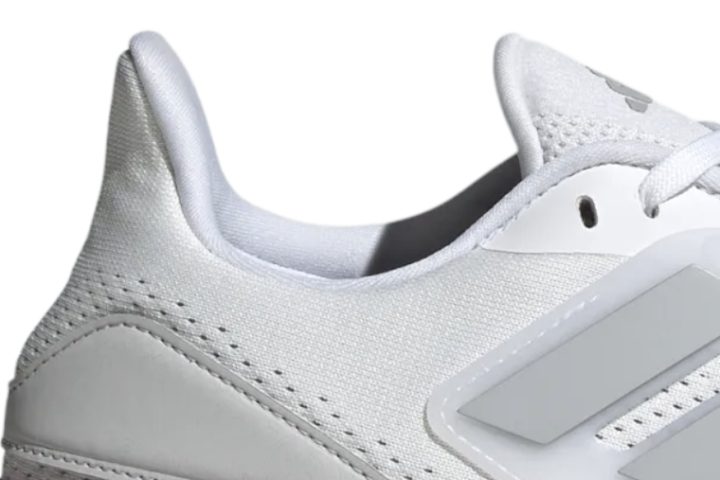 Pure fun in the Adidas Pureboost 22
These break-in-free trainers are described by an expert to have "a great spring" whether for running or walking. An avid runner even said that the Adidas Pureboost 22 "makes you want to run even more."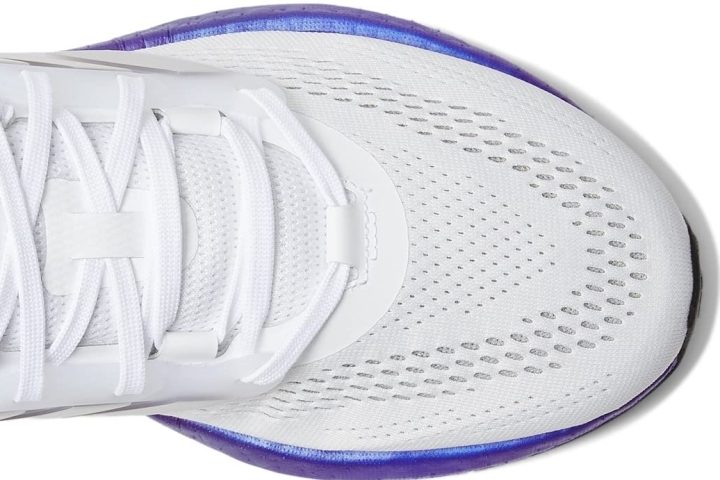 The fun doesn't stop there as the textile upper made of at least 50% recycled content has great ventilation. This makes this an excellent pick for the warmer days ahead.
A tongue that's hard to keep in place
The non-gusseted tongue has been an issue for a handful of runners. One of them said that "the tongue of the shoe often slips off-center." Another mentioned that the tongue has been bothering them as it tends to fold in on itself.
A small price to pay to look this good
The simple style and colorway of these trendy runners are appreciated by a critic as it makes it easy to mix and match with many casual outfits. Also, another critic loved how the colorways on the Adidas Pureboost 22 were not too loud.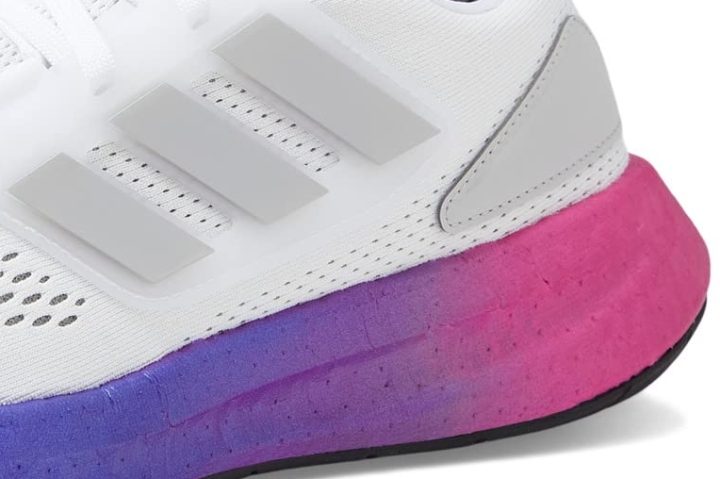 At $140, these good-looking trainers are loved by a runner who said that these are one of the few that give the "best value for your money." As stated on our database, this price point makes the Pureboost 22 more expensive than the average price of other neutral daily runners by 20%.