The Powerlift 4 from Adidas exceeded the expectations of athletes who claimed that the trainer improved their form and helped to lift heavier loads. Even though it may not be the most stable shoe for squats, it is a great choice for a WOD that involves both weightlifting and other exercises. Offering great quality at a budget-friendly price, the shoe is highly recommended for entry-level weightlifters.
Pros
Helps improve lifting form
Versatile for other WOD exercises
Well-fitting upper
Affordable
Great traction
Quality materials and craftsmanship
Stylish and vibrant color options
Perfect for weightlifting beginners
Cons
Not for pure Olympic weightlifting
Upper tends to bunch up
Who should buy the Adidas Powerlift 4
The Powerlift 4 would be a solid option for those who are new to weightlifting. Here is what makes it beginner-friendly:
budget-friendly price
the lower heel (15 mm) is easier to adjust to (compared to the more advanced lifters with 20 mm)
more flexible forefoot makes the shoe functional for jumps, planks, and exercises other than lifting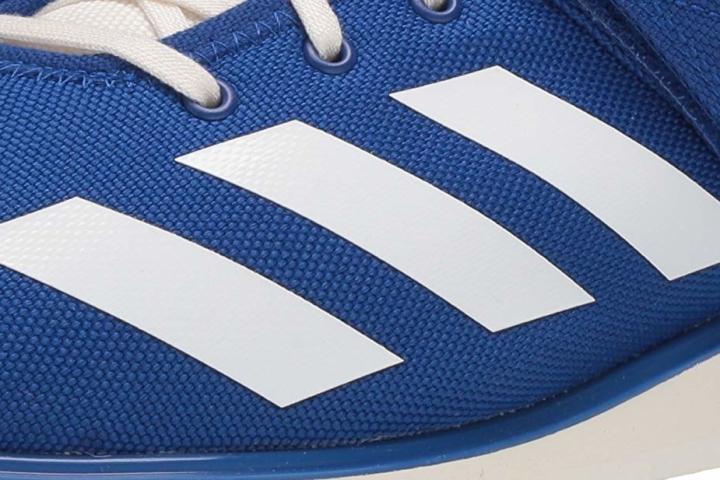 Who should NOT buy the trainer
If you are after a more weightlifting-oriented trainer, consider Adidas Power Perfect 3 or even the more advanced Adidas Adipower 2 (professional lifting shoe). To expand your options beyond Adidas, we also carefully select the best lifting shoes from other brands on the market.
Adidas Powerlift 4 vs. Powerlift 3
The Powerlift 4 shares a similar silhouette with the Adidas Powerlift 3.1 but introduces a cleaner and more low-key upper design. Some of the other updates include:
canvas upper instead of synthetic leather
a fabric loop is added at the back of the collar to assist in putting the shoe on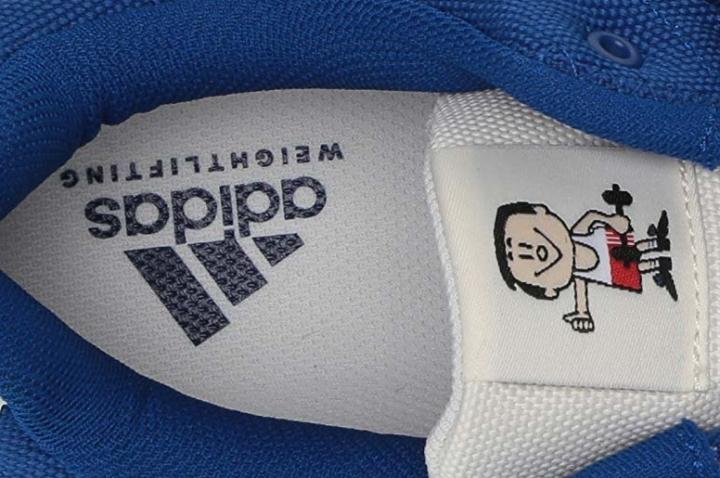 Powerlift 4 will help you feel the difference when lifting
If you've been lifting in a regular training shoe and this is your first experience with weightlifting-oriented footwear, the Adidas Powerlift 4 is going to be a nice surprise.
While jumping straight to a professional lifting shoe with a 0.75-inch (19 mm) heel height might feel drastic, the more moderate heel elevation of the Powerlift, 0.6 inches (15 mm), will benefit your posture without putting too much strain on the ankles.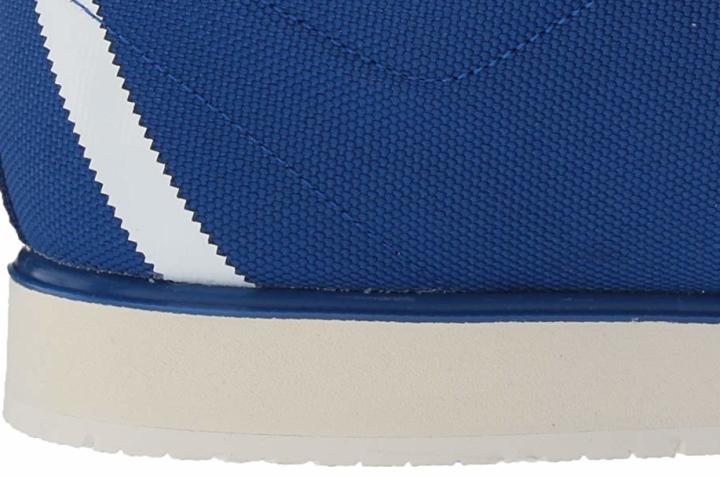 Reviewers describe the Powerlift 4 as a "solid foundation." Despite being made of EVA, there is no give in the sole. There is the right level of firmness for all your squats, cleans, jerks, snatches, deadlifts, and more.
The platform is described by wearers to be "nice and flat" and it makes the athletes feel "welded to the floor."
This trainer lets you do more
The Adidas Powerlift 4 comes with a flexible forefoot, far more flexible than what's common for traditional lifting shoes. This design allows you to do more exercises including burpees, rope jumps, box jumps, and similar exercises.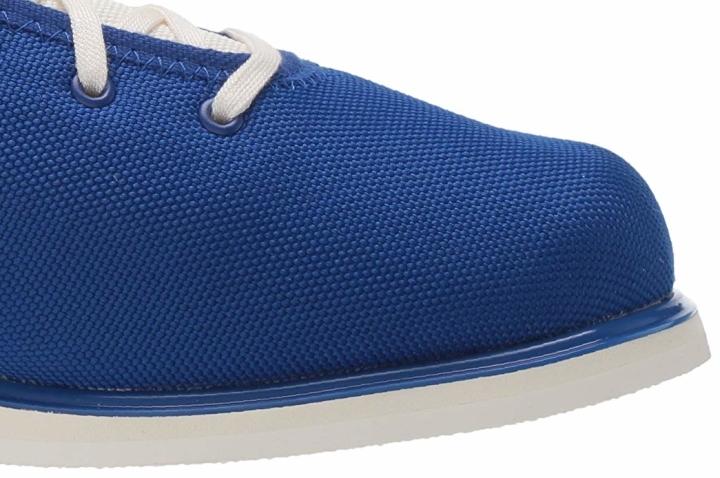 Not for serious Olympic weightlifting
What makes the Powerlift 4 efficient in terms of versatility also detracts from its performance in heavy weightlifting. This is not the shoe you would want to use for advanced Oly-lifting or competitions.
Canvas upper is something else, but it's good
It is quite rare for a weightlifting shoe to have a canvas upper, as most models use synthetic leather. However, the testers are more than happy with this material on the Powerlift 4.
They describe it as flexible, lightweight, and making the footwork a bit more maneuverable. Some also mention that it "feels natural on your feet."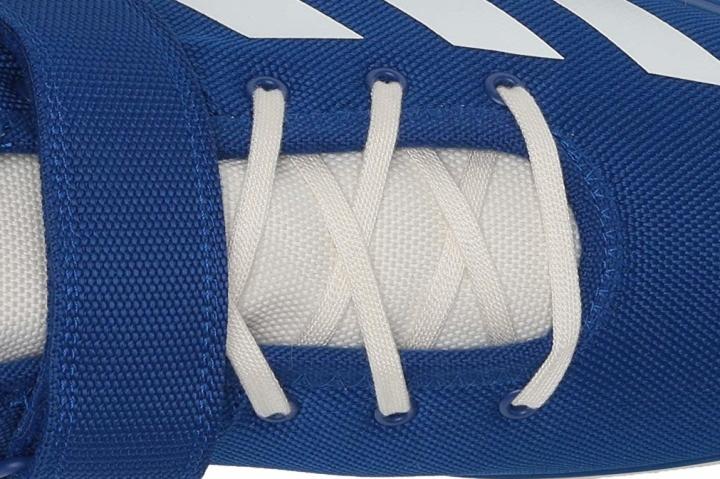 The tightness is regulated with the help of a medial strap in addition to the laces.
Caveat: upper might bunch up
Some of the reviewers have experienced this issue. Once the shoe is laced up, the material on top deforms slightly. This is especially concerning for people with narrower feet.
Outsole traction that lasts
The Adidas Adiwear rubber on the outsole is responsible for sticking the shoe to the floor. It is also a rather hard-wearing material that has made a reputation for its durability.
There have been no complaints about the rubber wearing out too soon.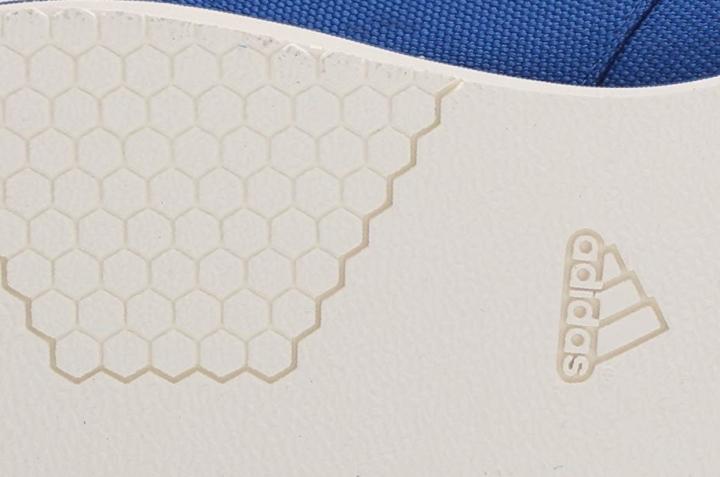 Bang for the buck!
Athletes rave about the cost-efficient pricing of the Powerlift 4. With the average price of lifters hovering around $150, the $100 of this Adidas shoe is a real bargain.
Powerlift 4 is a well-made one
Even for a budget-friendly shoe, the reviewers find it to be a high-quality, well-constructed one. They also mention that the canvas upper appears to be more durable than the traditionally used synthetic leather.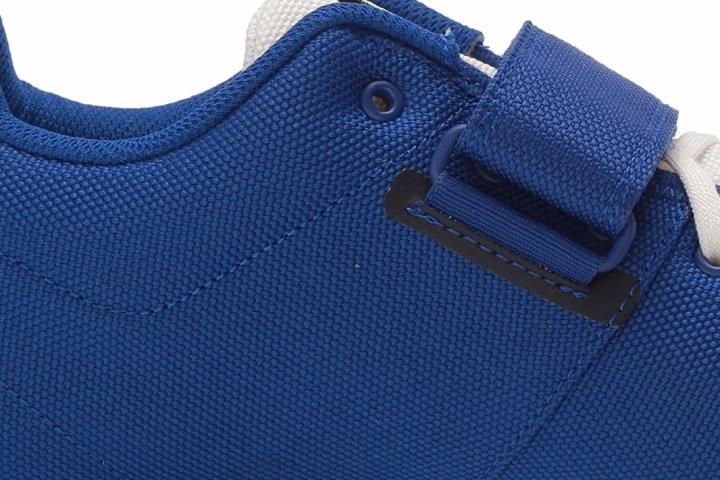 This shoe will get you plenty of attention at the gym
The paradox is that the Powerlift 4 has a simple, no-frills design but there is just something so appealing about it. The wearers also mention receiving a lot of compliments on their pairs.
What's more, it comes in a wide variety of color options to suit every taste and style.