Lace the Adidas Forum 84 High up and feel the heritage b-ball genome with every stride. Considered undervalued when compared to the popular Jordan models, this kick is arguably one of the best classic sneakers in the Three Stripes' arsenal. It offers day-to-day coziness and a premium experience at a reasonable price.
Pros
Striking vintage style

Secure fit

Offers sustained comfort

Impressive craftsmanship

True to size

Reasonably priced

Absorbs shock

Recycled materials used
Cons
Creases easily
Might rub the back of the legs
Who should buy the Adidas Forum 84 High
The Adidas Forum 84 High might benefit you if:
You are looking for a high-top sneaker with an old-school vibe.
A sneaker with adequate in-shoe padding that delivers a well-fitting experience is what you prefer.
A shoe that stays comfortable from sunrise to sundown is what you need.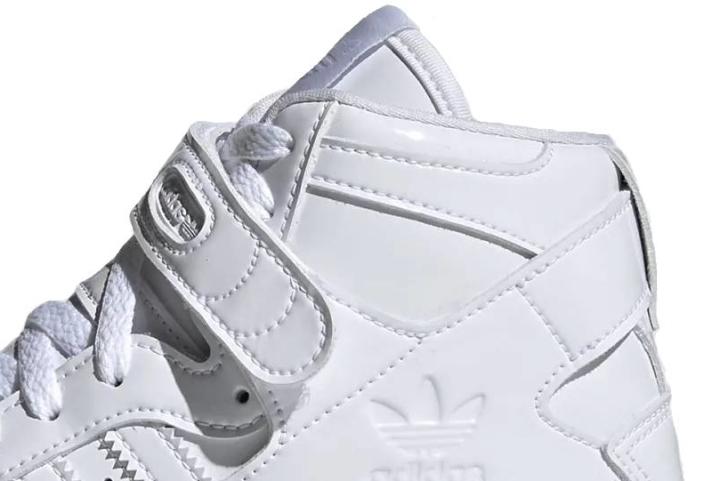 Who should not buy the Adidas Forum 84 High
Folks looking for a shoe that would not crease fast may want to drop this shoe in exchange for something else. The Adidas Lite Racer Adapt 3.0 is a good substitute. If you do not want to risk having painful back of the legs, consider getting the same style in the lower cut: Adidas Forum Low.
Gorgeous old-school vibe
Reviewers love how Adidas brought the Forum 84 High back "very true to its OG form." One reviewer describes it as "more than a simple shoe, it is a statement."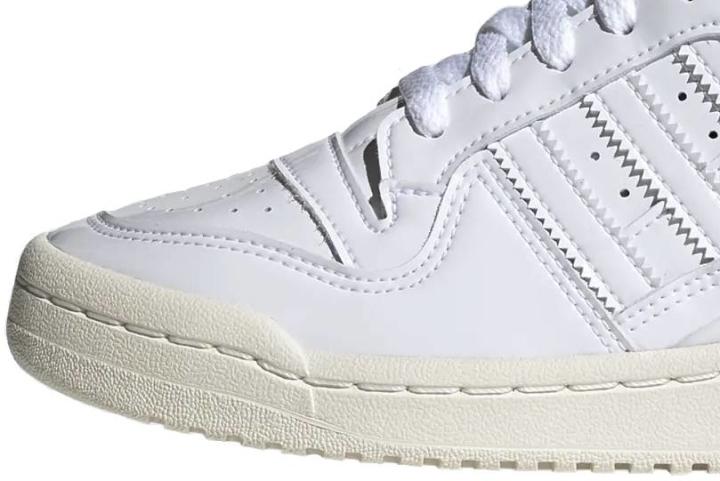 Secure fit
Users love how this sneaker holds their foot snugly, thanks to its well-cushioned ankle collar and strap. Moreover, the X leather detail found on the lateral side enhances the ankle support while giving a neck-breaking feature.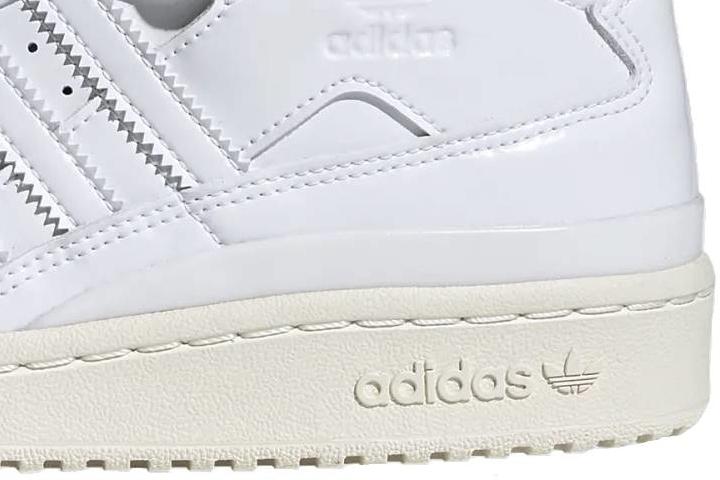 Crease magnet
Even after wearing it just a few times, it quickly forms unsightly crumples on the toe box.
Comfortable from sunrise to sundown
Just like the Nike AF1 High and the Dunk High, this pair has an undeniable comfort that makes this perfect for all-day use.
Excellent workmanship
Considered underrated by countless users, it has an impressive level of craftsmanship on par with the hyped Jordan sneakers.
True to size
Most reviewers have vouched that this fits them like a glove. Its true-to-size fit is admired by many sneaker enthusiasts.
It might not be the best choice for the Achilles-heel area
There were a few comments about this - people commenting that the shoes hurt the back of their legs, in some cases to the point of bleeding. Most of these sneakerheads returned the pair because they could not wear the shoes and for them, the pain happened the same day. Shoes could not have been broken in.
Hard-to-beat price
A reviewer was surprised that Forum 84 High is retailed at only $110 a pair which is only $10 higher than when it was first released in 1984. This classic pair is also more affordable than other high-top sneakers by Adidas such as the Adidas Originals x AW BBall Shoes which are offered at $250 a pair.
The Adidas Forum 84 High's shield against shock
Also seen on the Adidas Deerupt sneakers, this shoe has a Dellinger web that wraps the exposed foam on the midsole. This feature boosts the aesthetics and effectively absorbs the shock. Moreover, this net wrap on the sneaker's arch area also offers a trampoline-like effect that propels the wearers upward when they put all their weight on the shoe.
Adidas Forum 84 High: A legend back to the limelight
The Adidas Forum 84 Hi highlights its classic elements, added with a few modernized features that give new energy to the classic hardwood profile. As part of a series of revivals, Forum 84 High is released in its original colorway. The Adidas Forum 84 High OG flaunts a white-dominated upper added with hints of blue panels. An "aged look," such as off-white tinted laces and rugged blue suede overlays is added, which resulted in an authentic throwback vibe.