With the resurgence of bulky, retro athletic sneakers, the Adidas Falcon fits right in as a stylish option for modern times. A part of the Adidas Originals collection, female and male admirers boast about its optimal comfort and bounce, as well as its lightweight build. Its upper, while it can get dirty most of the time, it creates a great impression on buyers who regard this silhouette as extremely edgy. Uniquely styled and superb in comfort, this shoe is deemed by many as worth every penny.
Pros
Max comfort
Punchy colorways
High-quality materials
Edgy
Incredibly lightweight
Dressy
Reasonably priced
Cons
Scratchy collar during break-in

Dirt magnet
Who should buy the Adidas Falcon
Initially released as a women's only sneaker, the Adidas Falcon is a proud dad shoe with a touch of athleticism. It may be perfect for you if:
You want to be a head-turner like Kourtney Kardashian by donning a body-hugging sleeveless dress.
Your collection is missing a within-reach sneaker that looks and feels premium.
Shoes that provide safe landings are what you're after.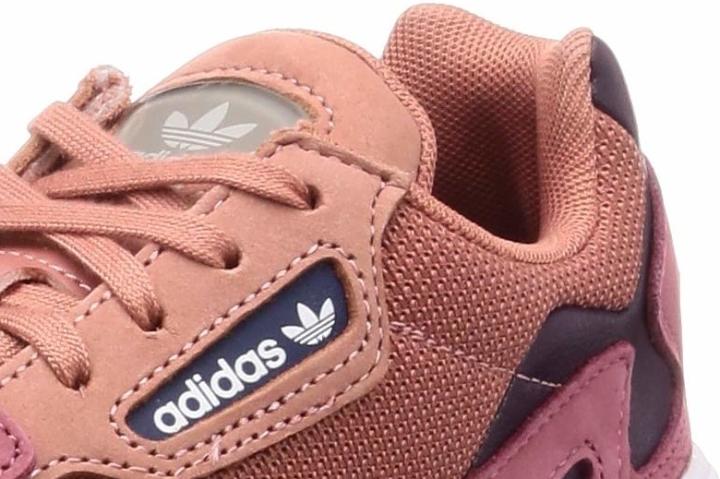 Who should NOT buy it
If you need a sneaker with no issues around the collar, consider the Adidas LA Trainer. Also, if you wish to completely avoid smudges and the like, go black.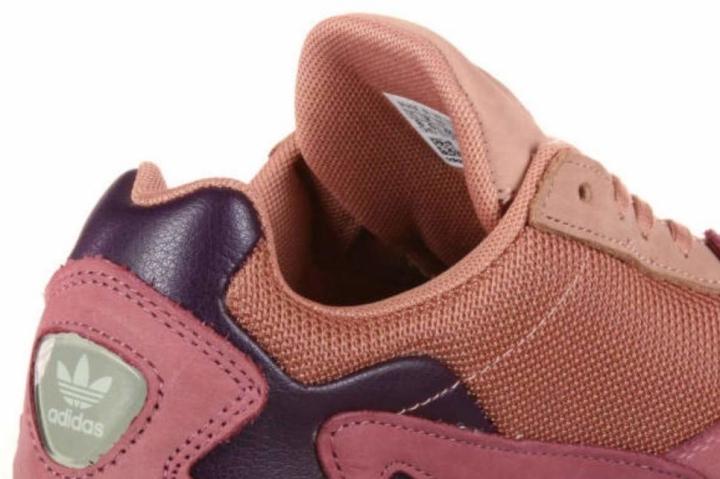 Comfort that persists
A considerable number of wearers rave about the Adidas Falcon's comfortable confines. Its cushioning underfoot also prevents discomfort, ideal for long walks.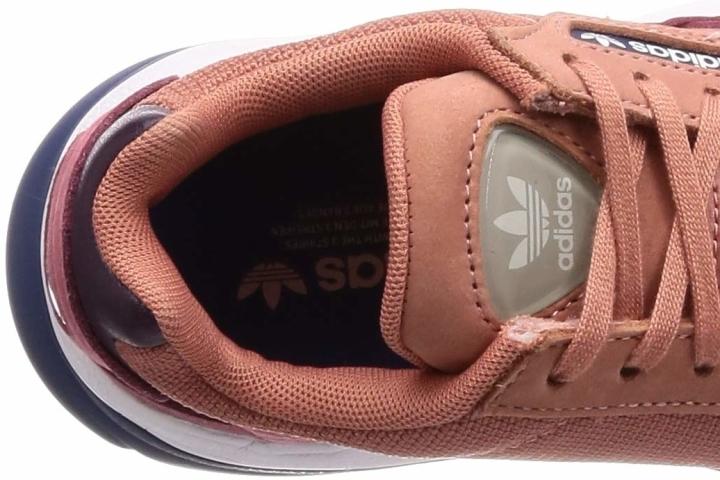 Stomp safely in the Adidas Falcon
According to numerous buyers, the Adidas Falcon has become their favorite pair as its sole grants incredible cushioning and shock absorption.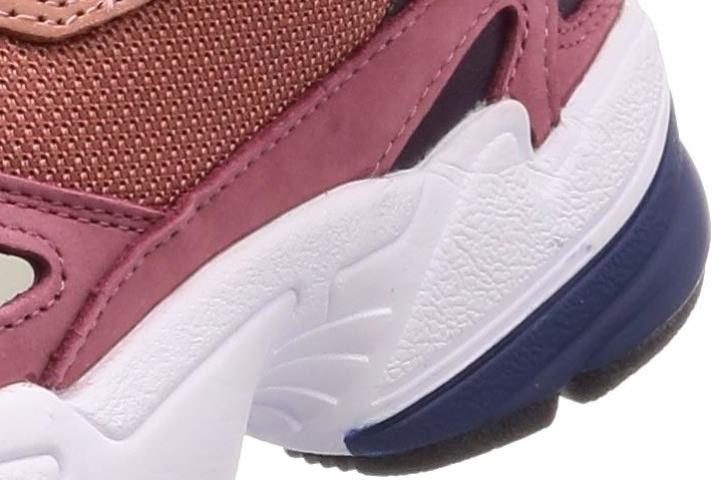 Differently fashionable
Users in droves adore the unique style of the shoe. They find it to be very edgy in light of the trend of dad sneakers.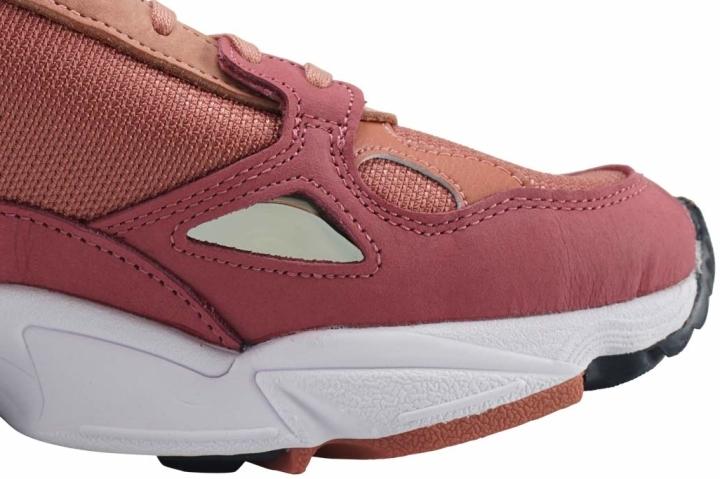 Rough-at-first heel cuff
A few reviewers say that the sneaker rubs at the back of the ankle during its relatively short break-in period.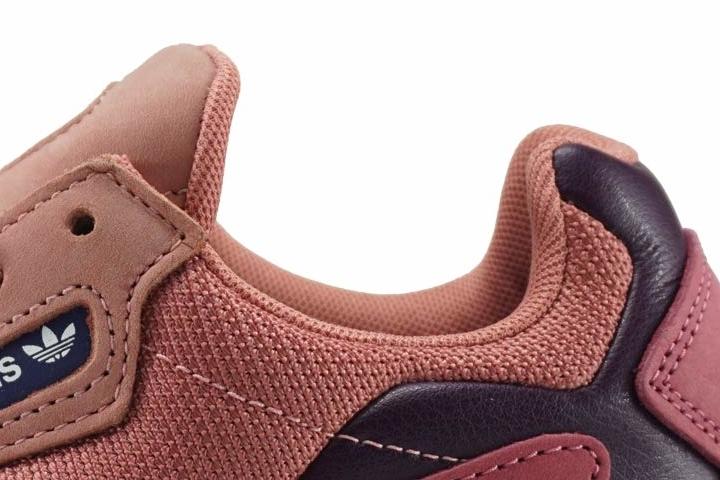 The Falcon's premium parts
Many approve of the choice of the sneaker's materials.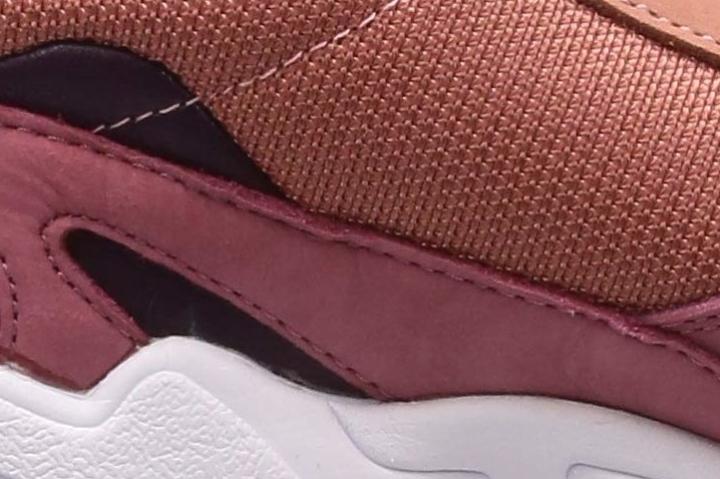 Surefooted like a Falcon
The Torsion element of the Adidas Falcon provides sufficient midfoot stability.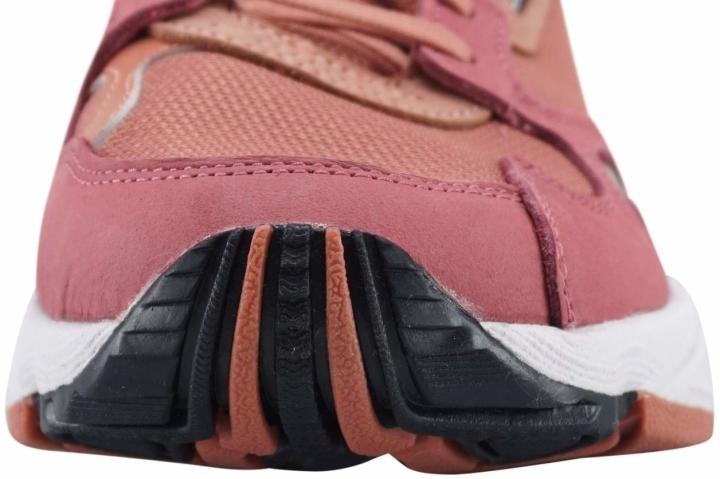 Lovely and lively
The chunky style and luxurious glow of the Adidas Falcon make it fantastic for casual and dressy affairs, many users say.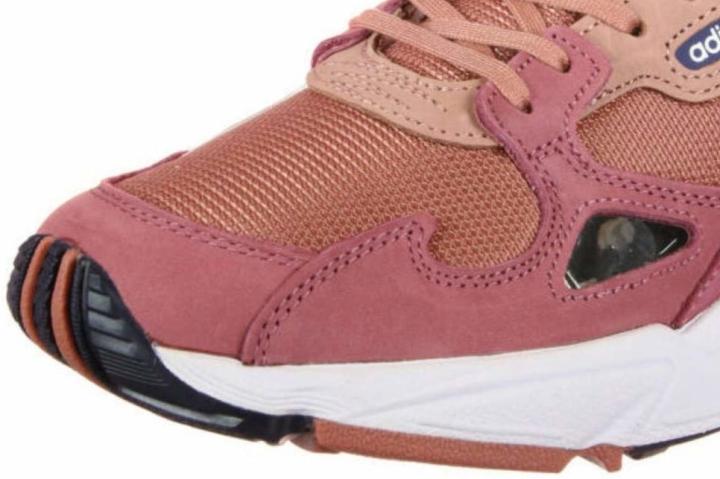 The empowering history of the Adidas Falcon
The lightweight Adidas Falcon surfaced in June 2018, with a design that was able to captivate women's hearts. The initial Adidas Falcon, which was dressed in a beautiful grey, pink, and black combo, sold like hotcakes. Its '90s aesthetics still plays a compelling role in today's sneaker landscape.
From its inception, several other colorways popped up, using black and grey as backdrops. One is peppered with blue, green, and pink. Right in time for the summer season, the brand released a 'Triple White' colorway with a soft grey suede contrast. Adding a touch of flair to its cloud white sole is a reflective silver detail on the lateral side.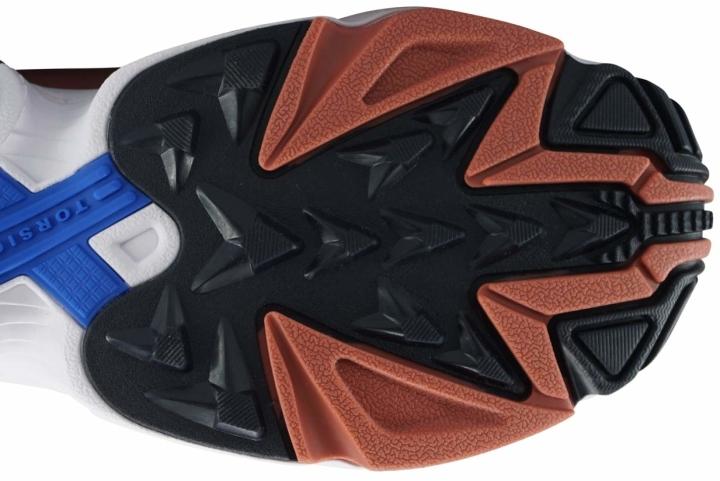 The Falcon and Kylie Jenner
Kylie Jenner joined the Adidas family in 2018 and became the face and endorser of the Falcon.