The Adidas Edge Lux 5 is quite a charmer both in terms of performance and looks. Several users are happy with what they experience, and they want to wear this shoe the whole day. Many of them are even willing to get new pairs, as long as they come in different colors. Indeed, this shoe offers so much value!
Pros
Good overall performer
High levels of comfort
Pretty lightweight
Reliably supportive
No need for break-in
Fairly affordable
Attractive appearance
Cons
Durability concerns
Narrow
Who should buy the Adidas Edge Lux 5
This training shoe from Adidas is perfectly suitable for the following:
gym-goers who want workout shoes that double as lifestyle sneakers
buyers who are on a budget
fitness enthusiasts who are into lightweight footwear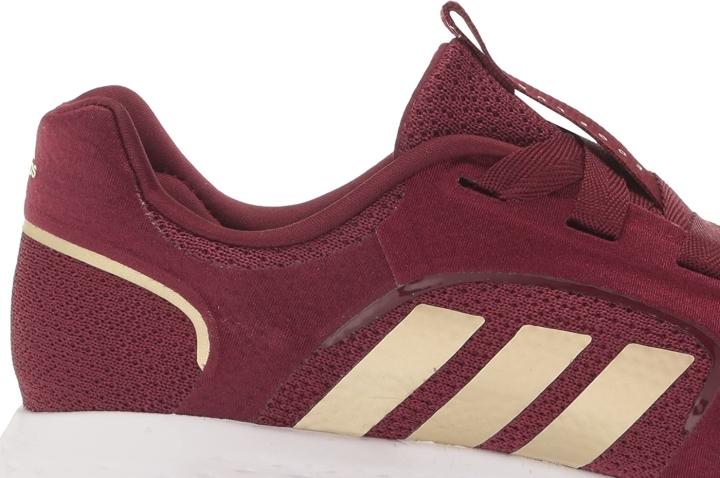 Who should NOT buy this training shoe from Adidas
The Adidas Edge Lux 5 appears to have problems with longevity. Fitness enthusiasts who want shoes that can last longer are better off with the Adidas Trainer V. If they are willing to spend more dollars, they can definitely go for the Adidas Futurenatural.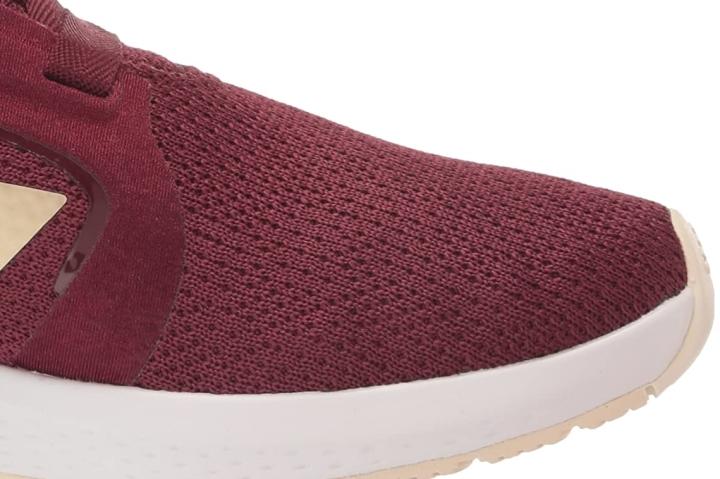 Edge Lux 5 is not for those with wider feet. They are better off with the Adidas Dropset Trainer.
For all its worth, the Adidas Edge Lux 5 is also not for high-level training. More serious athletes are served better by the Nike Metcon 8 or the Reebok Nano X2.
Adidas Edge Lux 5: An effective charmer
Several athletes are happy with the performance of the Adidas Edge Lux 5. One of them gleefully declares that they "couldn't ask for a better sneaker." Another simply states "love love love this shoe!" as one goes as far as declaring that her pair of Edge Lux 5 trainers are the "best shoes [she] ever had."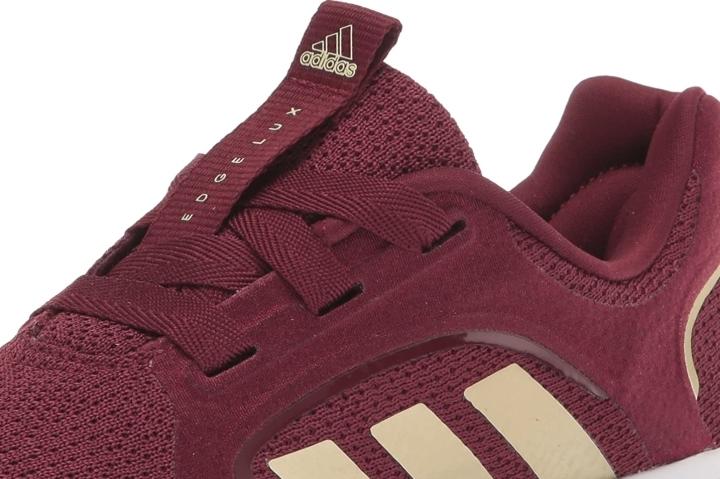 This trainer feels nice
This shoe surely deserves the 'Lux' in its name because many can't help but notice how nice the materials feel. "Super lux!" is all that a wearer can ever say to express their glee.
...but it may not be the most durable
A good number of users express concern over this shoe's longevity. Some of them report that their shoe starts ripping after just hours of using them for workouts. This suggests that the nice-feeling materials are also very delicate.
Enjoy superb comfort with the Edge Lux 5
The following are just some of the lines used by reviewers to express the comfort that they experience while wearing this trainer:
"very comfy"
"extremely comfortable"
"did not cause me any discomfort"
"feel great on my feet"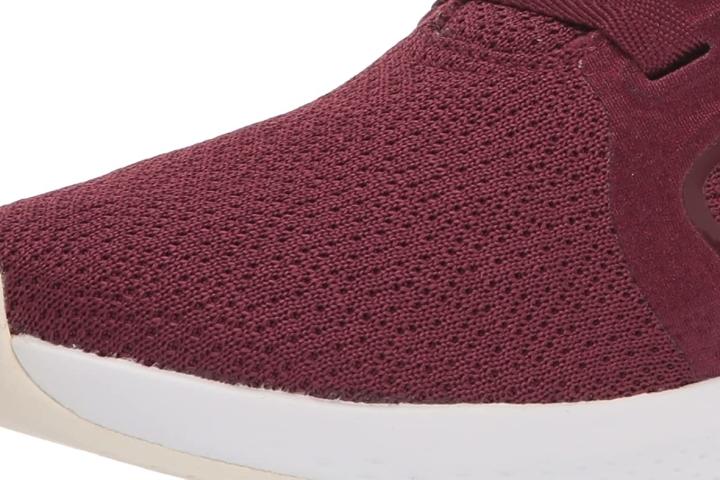 There is one user who credits the comfort that they experience to the shoe's amazing cushioning. One is so happy that they declare the Edge Lux 5 as the "most comfortable iteration" in the line. As the icing on the cake, this shoe seems to not need any break-in time.
Because of the amazing comfort, many wear the Adidas Edge Lux 5 to work and other non-gym contexts.
Hands off, wide-footers
The Adidas Edge Lux 5 is narrow, especially around the forefoot. Those with wide feet should make size adjustments or just go for other shoes altogether.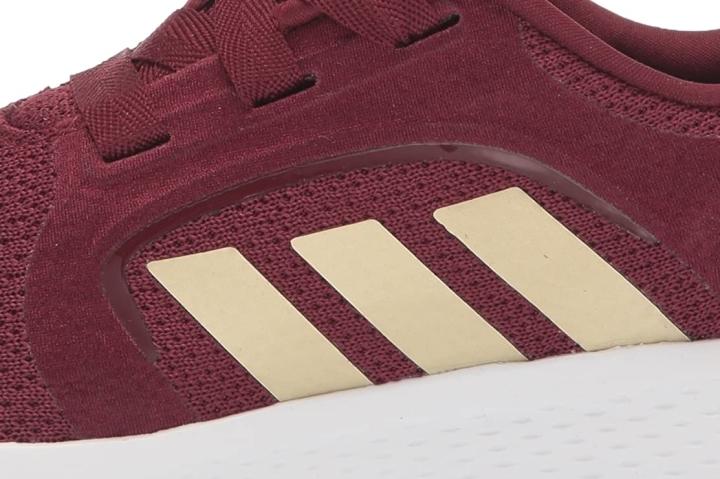 Light as a feather? Yes, it is!
Several users are happy that the Adidas Edge Lux 5 do not weigh them down at all. Two of them note that their experience was like "walking on air" or "walking on clouds." Another comments that the shoes are so light that you "can't feel that you have them on."
Foot containment? No issue with the Edge Lux 5
This Adidas trainer is reliably supportive. There are no complaints about the amount of lockdown that this shoe gives, especially during runs and other shifty activities.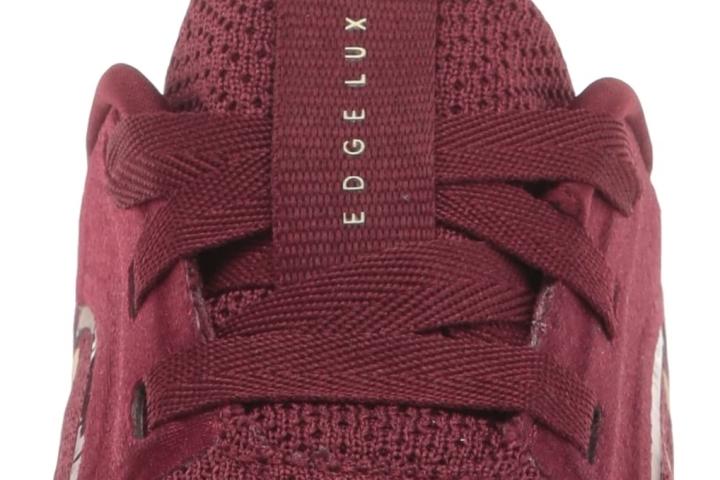 The Adidas Edge Lux 5 serves the looks!
"Love how cute these shoes are!" one wearer exclaims. Another says that her pair artfully "add a pop of color" to her gym sets.