The Adidas Adizero Rose 1 Retro feels fast on the floor, and owners love the low-to-the-ground and responsive feel of the cushioned midsole. Its grippy outsole also allows them to explode like Derrick Rose. It is a great retro sneaker that delivers classic style and reliable performance. However, the UA Curry 7 and Adidas Harden Vol. 4 provide a better playing experience at almost the same price.
Pros
Fantastic performer

Amazing traction

Feels fast on the court

Comfortable upper

Appealing style

Supportive

Great quality
Cons
Outsole attracts dust
Minimal cushioning
Who should buy the
Adidas Adizero Rose 1 Retro
The Adidas Adizero Rose 1 Retro is a solid choice if:
You are looking for a responsive shoe ideal for quick and agile players.

You are not only after shoe functionality but style as well.

A well-performing basketball companion that also offers a pleasant in-shoe experience is what you prefer.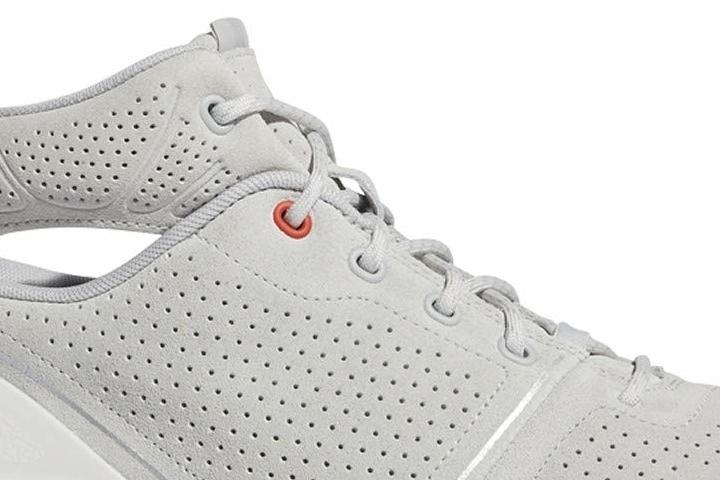 Who should not buy the
Adidas Adizero Rose 1 Retro
Its lack of cushioning might not be ideal for wearers looking for a well-protected shoe. Also, basketball players who love playing outdoors, especially on dusty courts might find the Adizero Rose 1 Retro counterproductive because its outsole tends to attract dust. They might want to look at other Derrick Rose shoes by Adidas and find a pair suitable for them.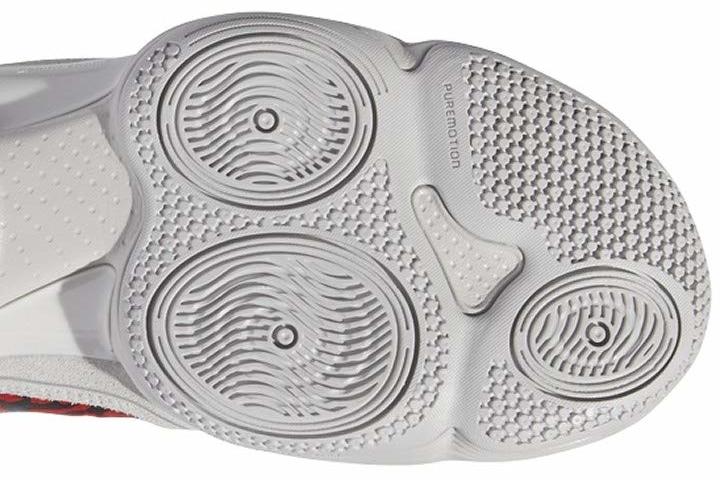 The Adidas Adizero Rose 1 Retro Profile
Launched at the beginning of Derrick's MVP season, the Adizero Rose 1 featured innovative technologies such as Sprintskin and Puremotion that help players move quickly and naturally.
The retro version of the first Adizero Rose stays true to the original with minor updates that make it suitable for today's modern game. The Adidas Rose 1 Retro employs a textile upper that sits on top of the Adidas Sprintframe. Underfoot the Puremotion technology provides a natural feel on the court.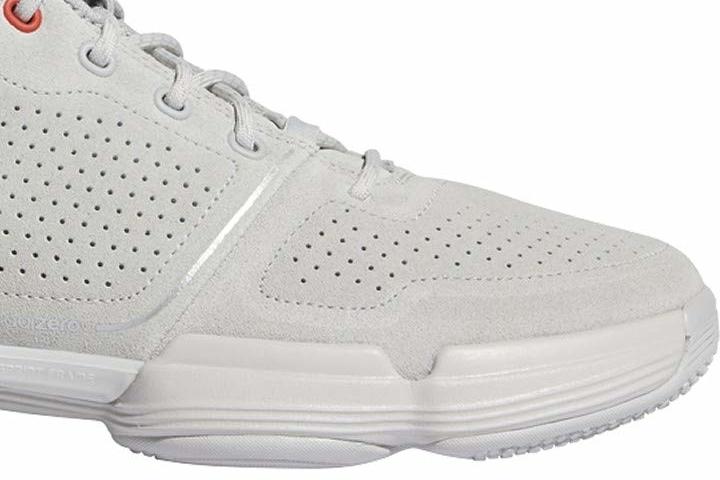 Performance
Cushion. The Adizero Rose 1 features Adidas Puremotion that works with the cushioned midsole. Puremotion technology offers players a flexible and more natural feel as they drive to the hoop.
The Adidas Rose 1 Retro also comes with a Sprintframe chassis that offers increased support and stability.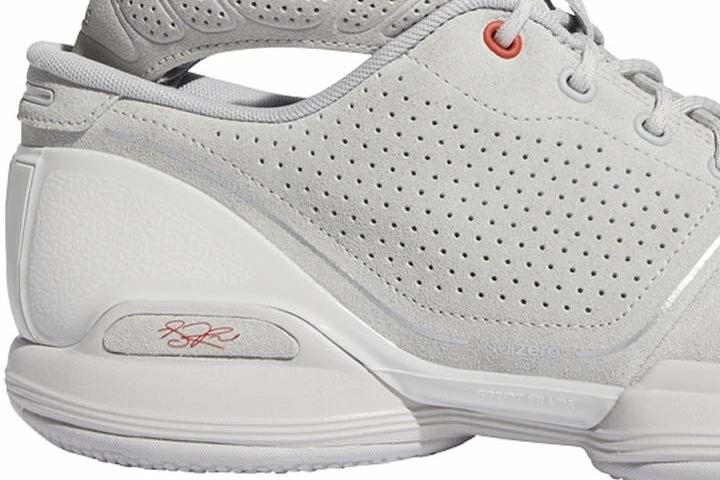 Traction. The Adizero Rose 1 makes use of a rubber outsole with the Puremotion system that enhances its flexibility. These basketball shoes also employ the Cilia traction system that delivers an increased multidirectional grip.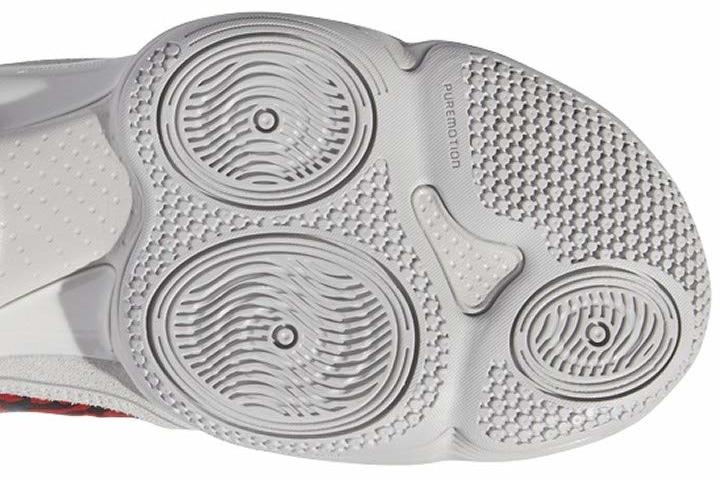 Closure. The Adidas Adizero Rose 1 features a mid-to-high Geofit collar that increases ankle support and adds to its comfort. The anatomical build of the Geofit collar allows it to conform to the wearer's foot over time. It also provides a custom fit. These shoes also have a lace closure that delivers a locked-in feel.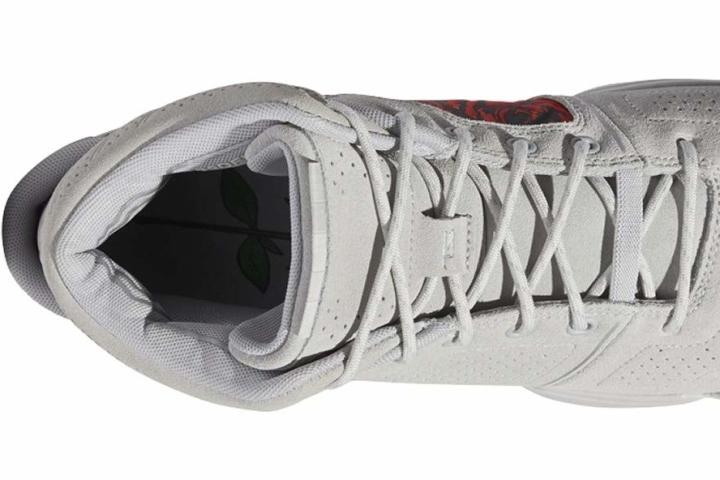 Material
The updated Adizero Rose 1 comes with a textile upper that effectively delivers lightweight support and increased comfort.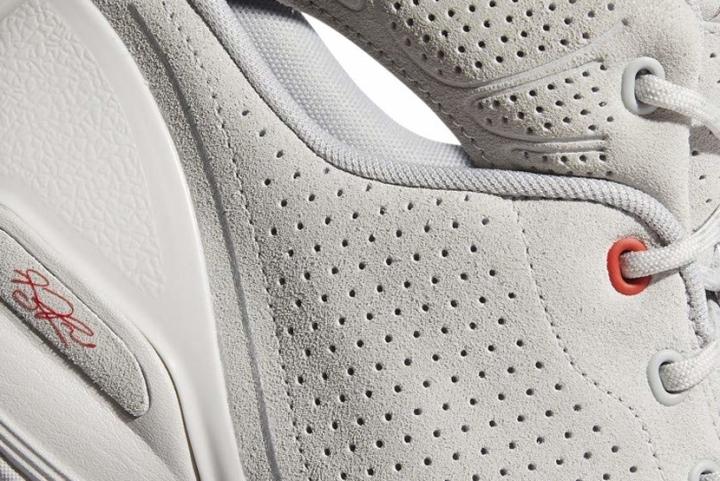 Style
These retro Adidas basketball sneakers celebrate the journey of the NBA's youngest-ever MVP. Taking inspiration from his high-school days in Chi-town, the Adidas Adizero 1 features embroidered Derrick Rose details that offer a fresh take on these retro basketball sneakers.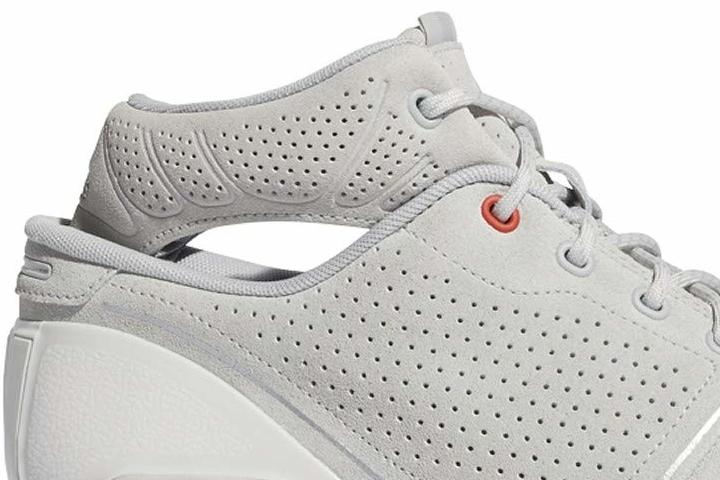 Special Colorways of the Adidas Adizero Rose 1 Retro
The Adidas Adizero Rose 1 Retro is available in the following color options:
Black/White/Scarlet
Core Black/Gold Metallic/Scarlet 'Forbidden City'
Grey One/Grey Two/Crystal White 'Roses'
Team Yellow/Collegiate Royal 'Simeon'
Adidas Adizero Rose 1 'Forbidden City'
The Rose 1 'Forbidden City' is part of a more extensive collection that celebrates the 2020 Lunar New Year. Inspired by China's Forbidden City, these black basketball shoes boast a floral pattern with gold and red accents.
Adidas Adizero Rose 1 'Roses'
This rendition of the Adizero Rose 1 Retro features a grey suede upper with embroidered roses on the medial side. Completing the theme is a rose graphic on the insole.
Adidas Adizero Rose 1 'Simeon'
The 'Simeon' colorway of the Adizero Rose 1 first made an appearance during the 2010 All-Star game. After ten years, Adidas Basketball is re-releasing the same colorway just in time for the 2020 All-Star festivities.
As a tribute to Derrick's Simeon High School days, the Adidas Adizero Rose 1 'Simeon' is dressed in team yellow with collegiate royal accents.