The Adidas Adizero Prime X is a long-distance running shoe that can handle moderate to fast efforts. If you're expecting an explosive ride, you might want to temper it down. And because of its unstable nature, it's not meant for recovery days. On the flip side, if you're a dedicated Adidas runner and already have the Adios Pro for race day, the Adizero Prime X is a great training companion.
Pros
Seamless ride
Well-cushioned
Comfortable footbed
Excellent heel hold
Grippy outsole
Durable
Cons
Unstable rearfoot section
Lace pressure
Bottom-heavy
Who should buy the Adidas Adizero Prime X
The Adizero Prime X from Adidas might benefit you if:
You are a neutral runner who is into moderate to fast efforts and marathon pace activities.
You love to run long distances.
You are looking for a running companion that protects your lower extremities from exhaustion and strains.
You are after a shoe with the ability to hold your heel tightly in place to avoid unintended shoe removal.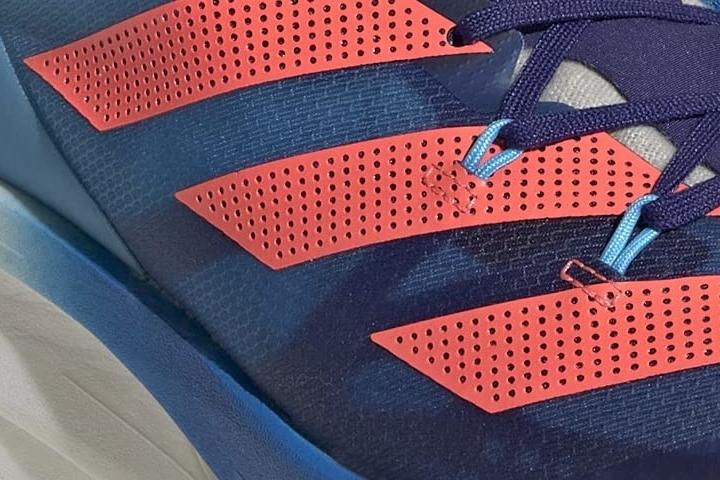 Who should not buy the Adidas Adizero Prime X
The Adidas Adizero Prime X might not be a great companion for users who love to run on uneven and rocky terrains. Its heavy bottom also makes it less ideal for runners looking for a true speedster. Moreover, this shoe may also not be suitable for wearers who overpronate. They are better off with the Adidas Solar Glide ST.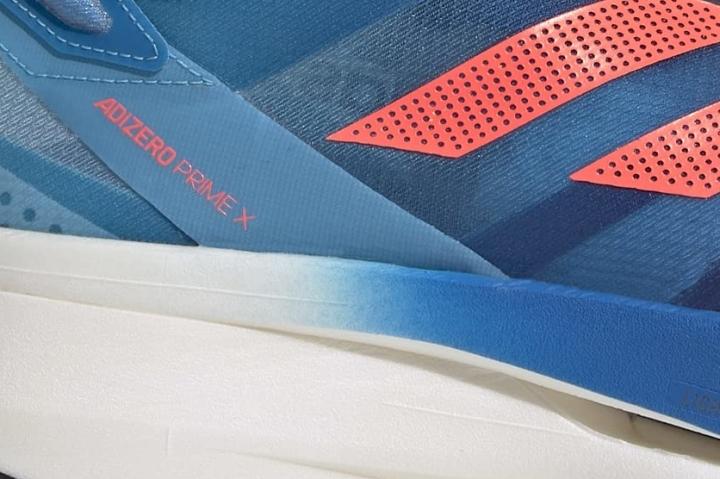 Adidas Adizero Prime X: "Propulsive, but not crazy propulsive"
Yes, you read it right. Despite the Adizero Prime X has all the makings of a true speedster, experts still can't agree:
Three layers of Lightstrike Pro for comfort, bounce, and energy return;
Energy rods to give a kick during toe-off phases;
Carbon-fiber plate to amp up the snappiness of the shoe
All of these and its hell of a stack combined, the shoe creates a very protective, cushy, and natural ride, suited for long hauls on the road. Runners also attribute the natural feel to the rockered shape of the shoe, generating seamless transitions while the plate is very subtle.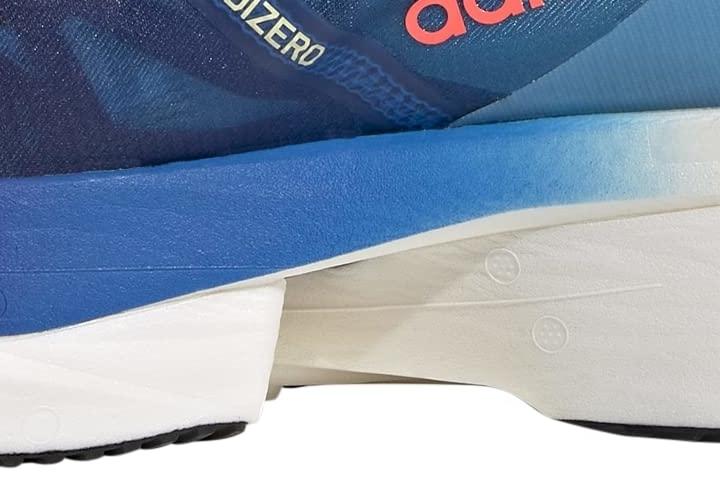 Smooth transition
Unlike other carbon-plated shoes, the Adizero Prime X feels natural. Instead of driving you forward, the shoe makes the heel-to-toe transitions more efficient and seamless.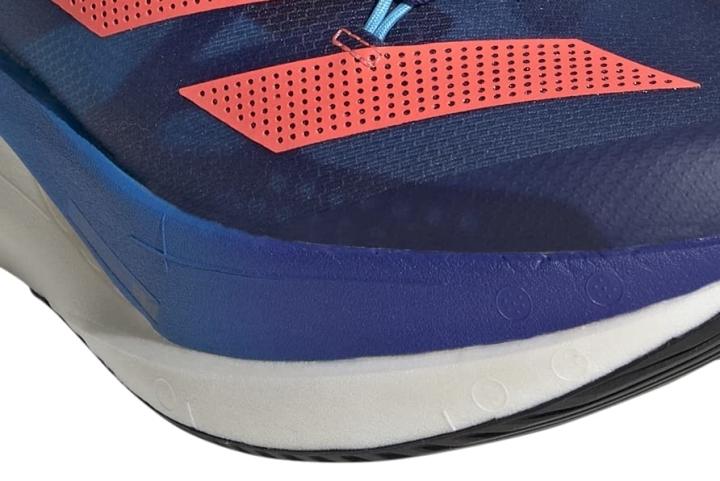 An incredible impact shield
Many experts agree that this shoe by Adidas offers "incredibly good" at mitigating impact. Thanks to its well-cushioned design, it shields the wearer's foot from fatigue and stress.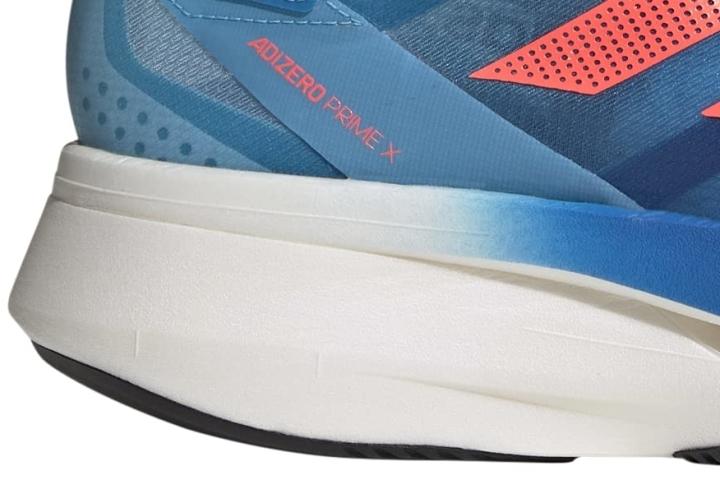 Fluffy foot cradle
The Adidas Adizero Prime X delivers a pleasant underfoot experience with its marshmallowy footbed.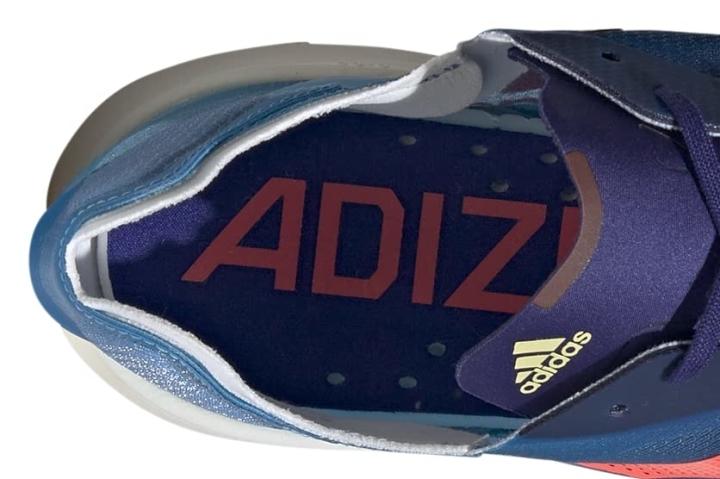 Snug rearfoot section
While there's no structure at the rear nor are there any reinforcements, testers are reporting that there's no heel slippage at all.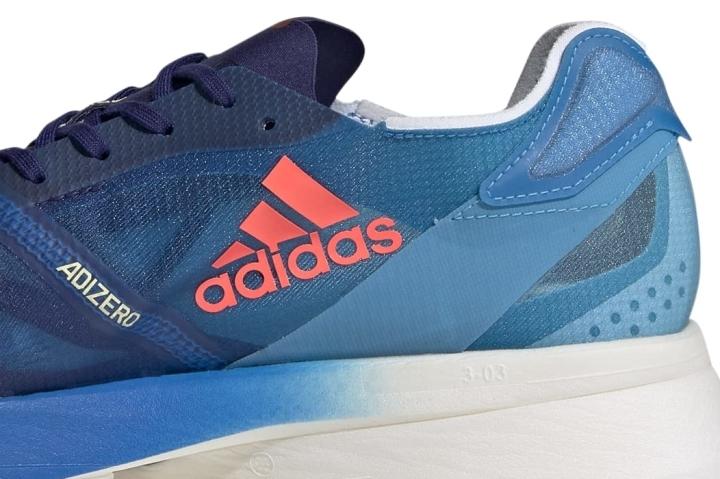 Grippy outsole traction
Similar to the Adidas Adizero Boston 10, the Prime X grips well on both wet and dry pavements. Its thick and durable Continental outsole rubber does a good job of biting the surface well to provide running enthusiasts a slippage-free experience.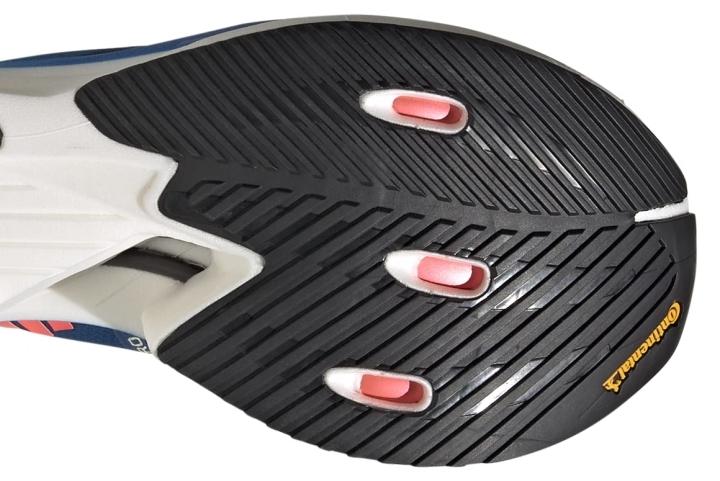 The Adidas Adizero Prime X's durability
After taking the shoe on several long runs, road runners still haven't seen any wear on the tread.