The Adidas Adizero MD is a perfect track shoe for middle distance track running. It has shoe technologies that maximize energy return and comfort. Most reviewers like it for being lightweight and help them beat their personal records. This means the Adidas Adizero MD is a very reliable shoe that every track athlete should try. No doubts it will help them get to the finish line faster.
Pros
Responsive
Fits true to size
Very lightweight
Comfortable
Great aesthetic design
Cons
Not durable
A little tight fitting
Who should buy the Adidas Adizero MD
The Adidas Adizero MD is a perfect and versatile track shoe for:
Middle to long-distance track running
800 meters to 1,500 meters
Less aggressive 1/4 Pyramid spikes
The Adidas Adizero MD combines the comfort and support you need to maintain the runner's speed throughout the middle distance competitions.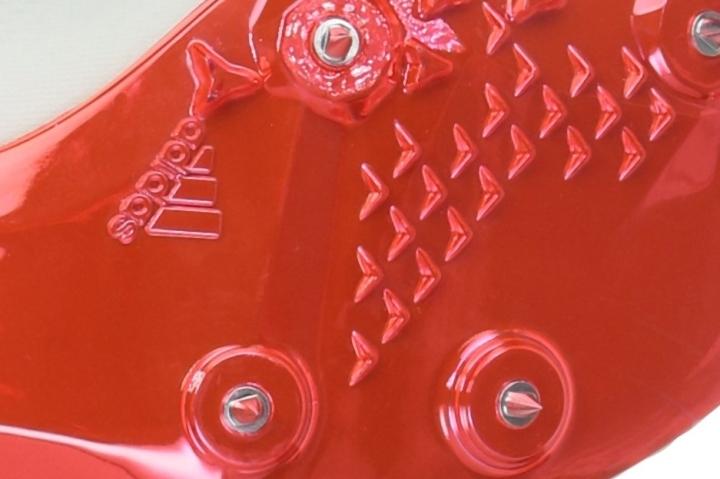 This Adidas track running shoe uses 1/4 Pyramid spikes. This type is less aggressive on the flooring and will not wear down as fast as other types of spikes. They also have a good bounce on the track, which helps the athletes with their running pace.
Adizero MD comes with a stable spike plate
The Adizero incorporates the Pebax spike plate on its outsole. It has five spike receptacles that provide stability with minimal bulk while offering maximum speed and acceleration.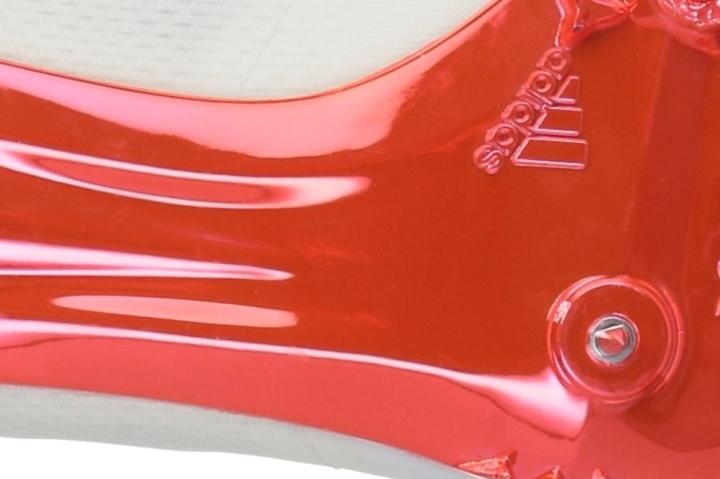 The Adidas Adizero MD is a middle-distance track and field shoe that enables any athlete to maintain their speed throughout their competition.
Keep the feet dry and cool
This innovative track running shoe uses the Air Mesh upper technology, which allows the shoes to have a high capability for breathing.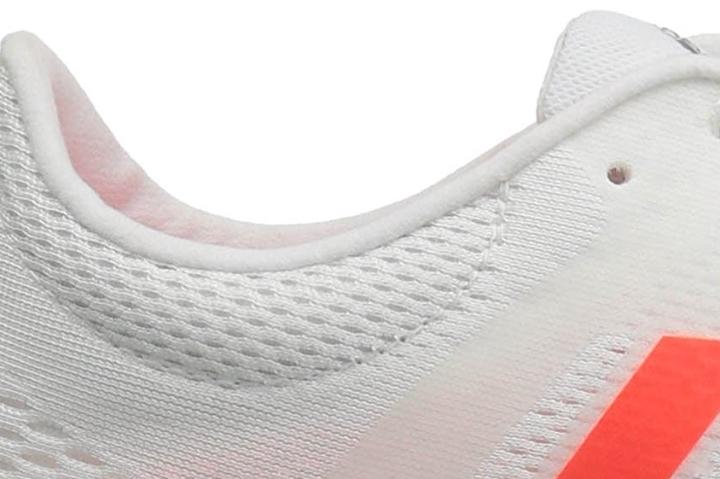 This maintains the runner's feet to stay dry and cool at all times. The air mesh upper has a middle layer that connects the surface and the bottom, which allows a continuous flow of air throughout the shoe.
Durable and breathable
Also incorporated into the Adizero MD is the Sprintweb technology. It is a synthetic construction that is both lightweight and minimal. The Sprintweb technology also offers high levels of durability, ventilation, and breathability.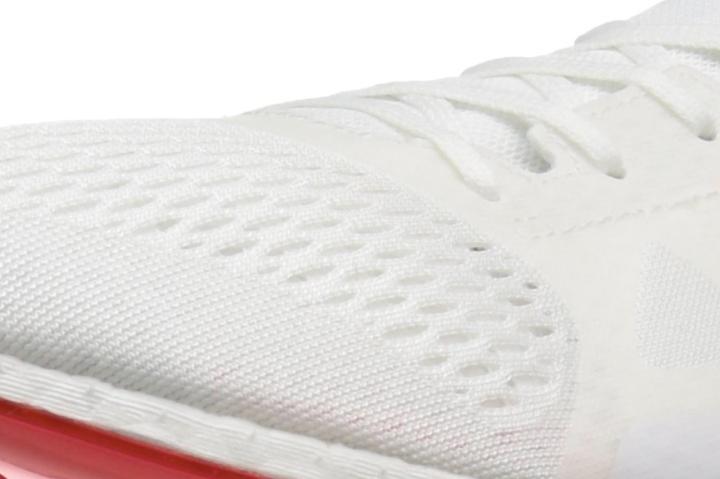 The Adizero MD, like any great Adidas shoes, uses the Boost Midsole technology. It is an innovative technology that is made of thermoplastic polyurethane (TPU) that compresses under pressure, giving more efficient shock absorption.
Better balanced support
It instantly bounces back to its original shape delivering a better level of cushioning. Lastly, this racing track spike has an Asymmetric Plate Design which allows for better balance support, especially on curves and turns during the race.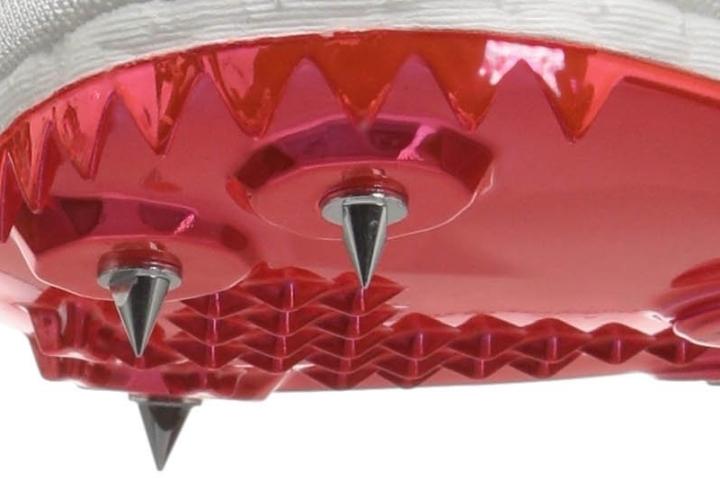 It is able to support and improve the stability of the foot so that it will not twist and slide sideways.
Narrow heel and toe box
The Adizero MD is a unisex shoe available in men's shoe sizes. Women are suggested to go 1.5 sizes down from their usual shoe measurement to get the right fit. The Adizero MD also has a narrow heel and a toe box that runs medium to narrow width.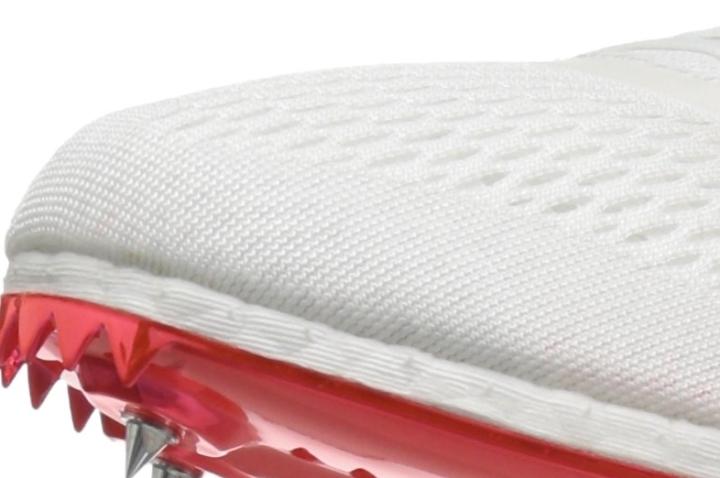 Although with these suggestions, the most reliable way to get the best fitting track shoes is to visit one's nearest running specialty shop to get an accurate measurement.
Added grip and traction
The Adidas Adizero MD has an asymmetrical plate design on its outsole which allows for balanced support and added grip on curves.
The shoe also uses a Pebax Spike Plate feature in the forefoot and a five-spike receptacle feature that enhances traction.
Delivers maximum energy return
All these features allow this track shoe to better dig into the track and gain more grip while helping any athlete reach their top speed performance during competitions.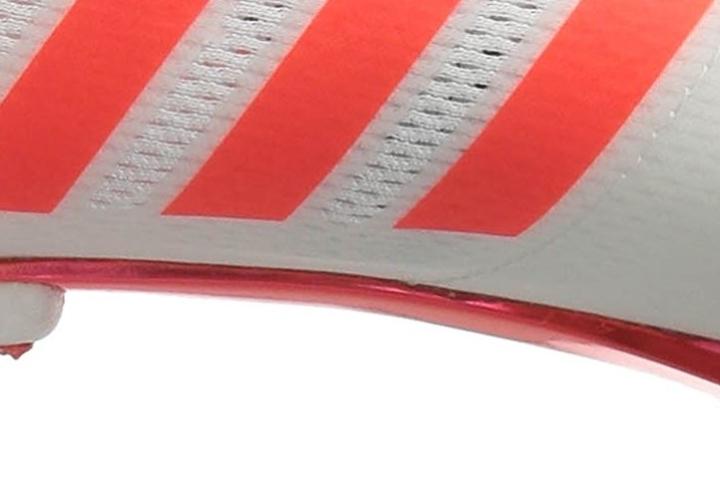 Using Adidas' unique Boost technology, the Adizero MD's midsole delivers maximum energy return. It keeps the runner's every step charged with lightning-fast speed and power.
Gives excellent cushioning
The shoe's molded EVA foam heel also gives excellent cushioning, resulting in better shock absorption and improved comfort. This feature can also be seen in the Adidas Adizero Finesse, which is a similar track-and-field shoe.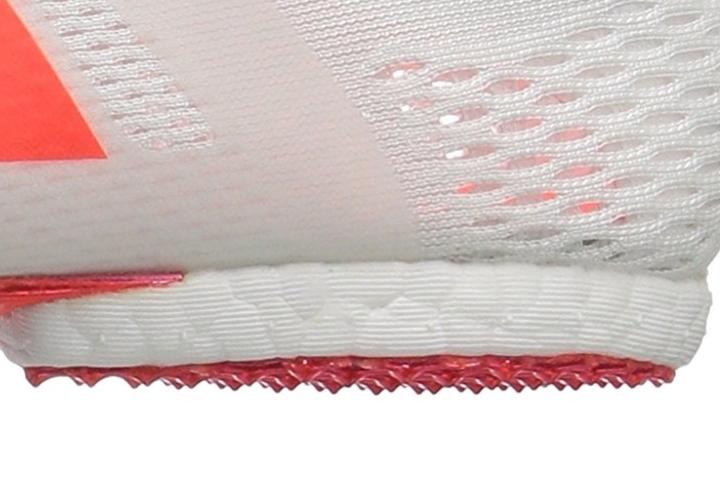 The EVA perforated sockliner complements the EVA foam by giving additional underfoot cushioning that provides greater comfort and breathability.
Good ventilation
The Adizero MD's upper features an Air Mesh Upper that enhances breathability, which helps fresh air circulate freely throughout the shoe.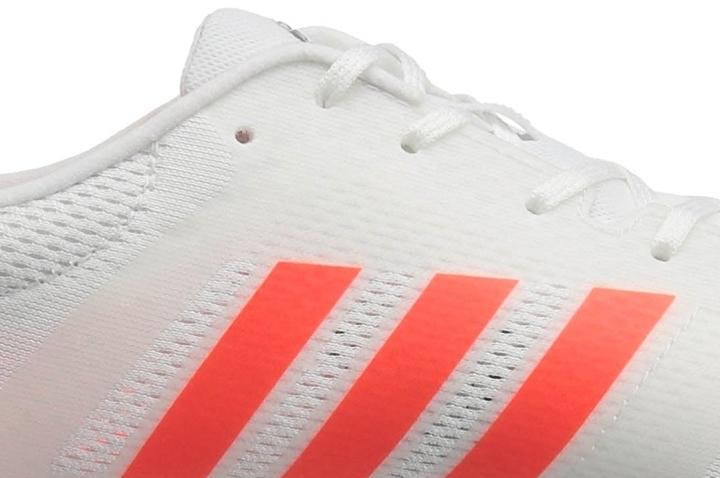 This helps increase the ventilation to encourage a healthy environment for the feet to stay cool and clean in.
Adidas Adizero MD offers lightweight support
The shoe's upper also incorporates a Sprintweb fabric which is a seamless upper material. It reduces irritation on the skin and also offers lightweight support.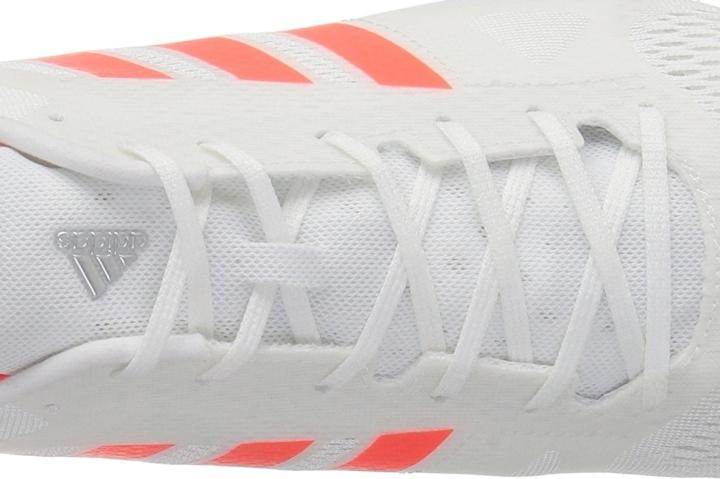 The interior of the Adizero MD is made up of microsuede material, which is soft and has a smooth feel to it. It allows the wearer's feet to remain comfortable during the race.