Stay on trend with the UGG Classic Mini II Boot. This high-top sneaker from UGG is the talk of the town because of its sophisticated colors that are perfect for the fall and winter seasons. The velvety upper and the soft lining on the inside give the right amount of warmth needed for the cold weather. They can be worn even without socks too!
Pros
Exquisite comfort
Wide-feet friendly
Feels good even without socks
Warm for the winter
Lightweight
Colors are great for fall
Instagram-worthy aesthetic
Durable
Repels small amounts of water
Cons
Tight neck area makes it difficult to put on
Lacks arch support
A tad pricey
Who should buy UGG Classic Mini II Boot
This adorable boot-type sneaker is for:
Ladies who are shopping for cute and cozy winter boots.
Sneakerheads who want light but supportive high-tops for everyday use.
Those who want OOTD-ready sneakerboots that can be worn even without socks.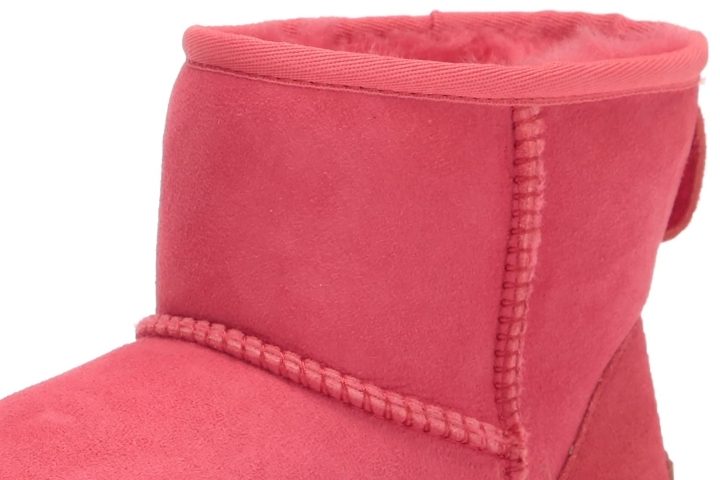 Who should not buy it
UGG Mika Classic is an easy-to-put-on boot that runs narrow. It is also supportive and costs only $120. If you want something different, try Lakesider Zip Puff for a supportive and easy-to-wear alternative.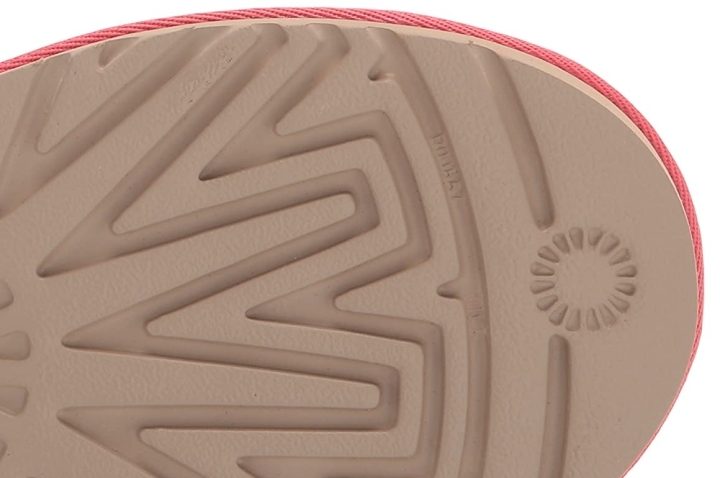 Go with your regular size if you have wide feet
Based on reviews, the kicks run big. "The shoes are beautiful, just be careful [because] they do run big," said one sneakerhead. According to another tester, the shoes are big so get a size smaller. Another sneaker lover advised getting at least half-size down. One tester also shared that they compensated for the wide fit by wearing thick socks. But if you have wide feet just like several buyers, you can go with the regular size, they recommended.
Cloud-like comfort in the Classic Mini II Boots
Comments saying the sneakerboots are "very comfortable" or "super comfy" are all over the review section. One tester even described them to be "like a piece of cloud on your feet." "They are soooo comfortable," wrote another user in their review. One tester even claimed that the boots are the comfiest sneaker they have owned.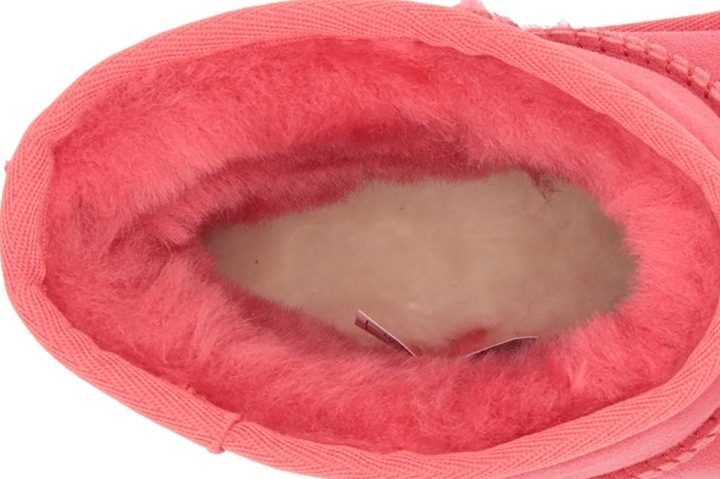 They are difficult to put on
One main issue that sneaker reviewers pointed out is the tight neck area of the UGG Classic Mini II Boot. "The ankle area is too small," reported one tester. "Very difficult to get on," they added. According to another sneaker fan, you need a shoehorn to try and put the sneakers on because the tight opening is "extremely hard" to stretch. "UGG really needs to make their boots with a larger opening where the shaft meets the foot," one sneaker aficionado commented.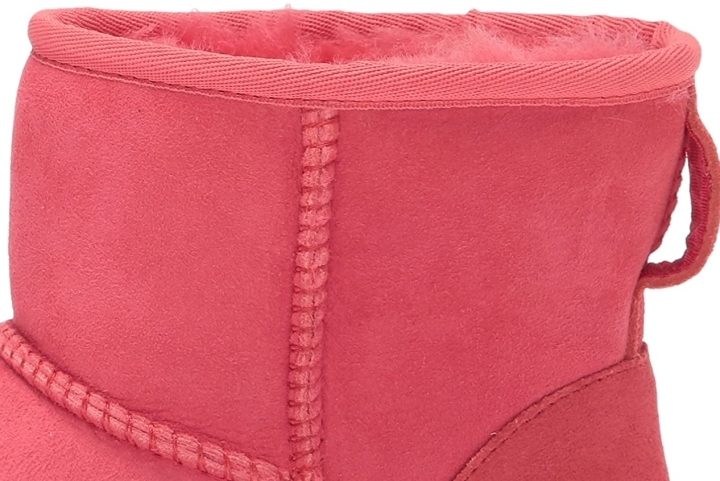 UGG Classic Mini II Boot is not supportive
The sneakerboots have no arch support according to reviewers. One tester said that the boots have "no arch support" because they are "flat on the bottom." A sneaker fan also noted that the lack of support can be corrected with an insert.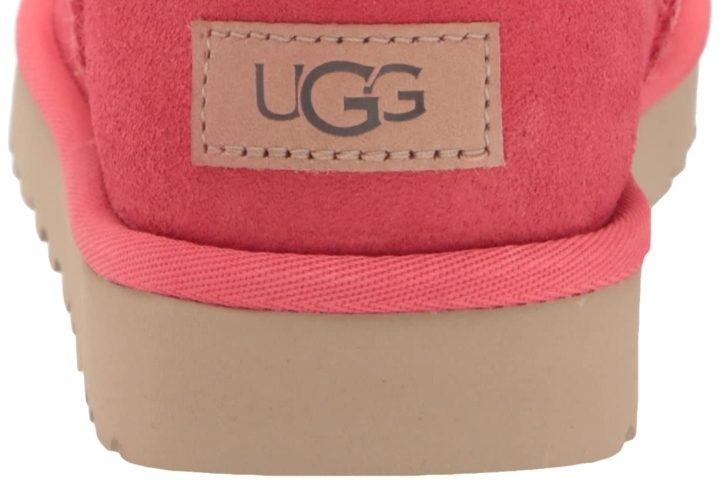 Stay stylish from fall to winter
Ladies love the style of the sneakerboots that are well-suited for the fall and winter seasons. "They are so cute," said one sneaker fan. "The color is absolutely amazing," noted another tester. According to one reviewer, the kicks are the perfect light color for the season change. One sneakerhead even shared that the sneakerboots are cute enough to be worn inside and outside the house. "If I forget to take them off before I leave the house, no one knows I wore my house slippers outside!" they explained.
Some fashionistas also shared their styling tips and tricks as to how to match the kicks with their outfits. Here are some ideas for you:
"I love wearing these with a cute sweater and skinny jeans."
"These look great with distressed (darker) ankle-length denim jeans. Also, wore them with ankle-length khakis and a dark navy sweater."
"UGG classic boots make any outfit look good, ranging from business casual all the way to casual."
"Love the style - the short look and the color - to begin my fall weather look and match with anything and everything!!!"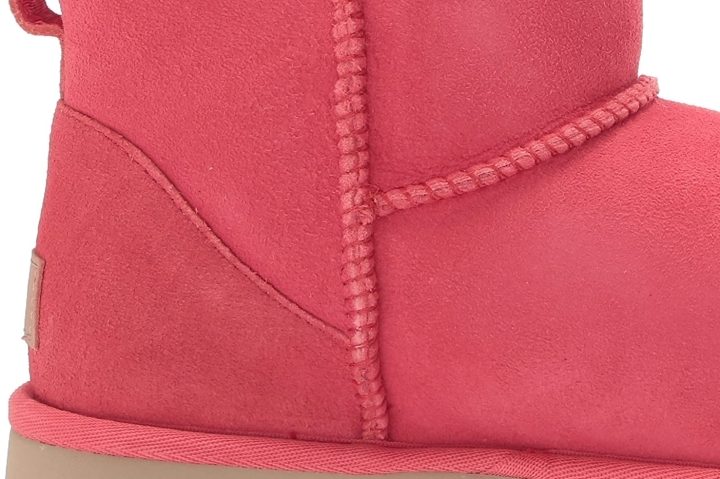 The perfect warmth for the cold season
Sneakerheads are loving the warmth the UGG Classic Mini II Boot gives for the cold weather. "I wear these every day, especially in the cold weather," admitted one reviewer. "They are so cozy!" they added. "My feet never get too hot or too cold in them during the day," one user shared. Another tester mentioned that the kicks are "warm but not too warm" to make the feet sweaty. "I've even worn them without socks and never have I had an issue with feet sweating one way or another," said one sneaker aficionado.
Additional notes about UGG Classic Mini II Boot
The boots are treated to repel light moisture. Several testers confirmed that the upper is water-resistant. However, they also pointed out that the kicks aren't ideal in heavy rain.
Durability is one of the strong suits of the sneakerboots that many sneaker fans mentioned. They are "very comfortable and long-lasting!" exclaimed one tester.
With a price tag of $150, the Classic Mini II Boot is pricier than the average cost of casual sneakers from UGG, which is $120. "They are worth your money," affirmed one reviewer.
According to the reviewers, the kicks are not heavy. "They are amazing and super lightweight," noted one tester.