If there's one word to describe the MTN Racer 2 from Topo, it's versatile. So much so that if you're looking for a trail shoe that can handle any distance, any pace, and any terrain, this is the shoe for you. Running ultras is no exception either. However, if you think that this is a road-to-trail shoe, it's not, nor is it the best choice for buffed trails.
Pros
Multisurface traction
Soft and flexible
Well-fitting
Ample protection
Lightweight
Comfortable upper
Great upper lockdown
Stylish
Cons
Unstable on steep downhills
Lace bite issues
Poor drainage
Who should buy the Topo Athletic MTN Racer 2
Given its name, the Topo Athletic MTN Racer 2 gives the notion that it's intended solely for mountain running. But, that's not the case. It's as multi-functional as you can imagine — it can do your easy and fast runs, just as it can run short to ultra distances on any surface. As experts say, it's almost as if it has been "misnamed." It might benefit you well if:
You run long-distance at a slow and tempo speed.
You are looking for a shoe that bites well on surfaces like muddy single tracks, snow/slush-covered horse trails, dirt/gravel road, rocky surfaces, and wet rocks/slabs.
A running companion that offers ample ventilation to keep your feet fresh and cool.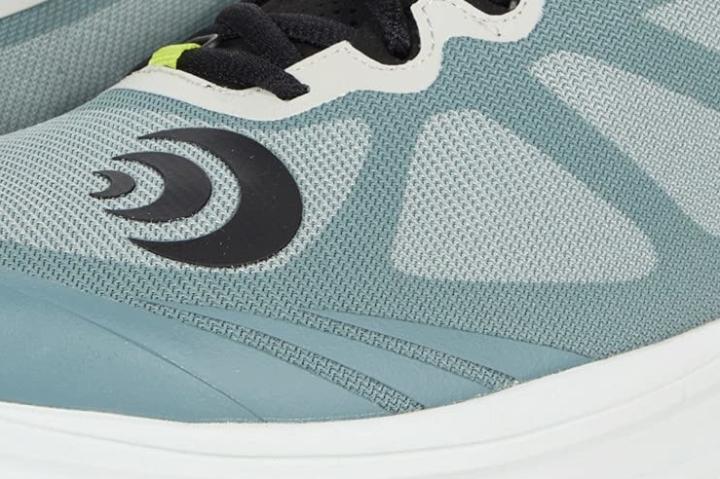 Magical ride experience
Achieving an optimal blend of comfort and trail-ready features is not an easy feat. But Topo disproves that with the MTN Racer 2. So, what are the defining features of the shoe? The midsole is where the "magic happens" as it has a semi-rocker geometry that creates the shoe's agile ride.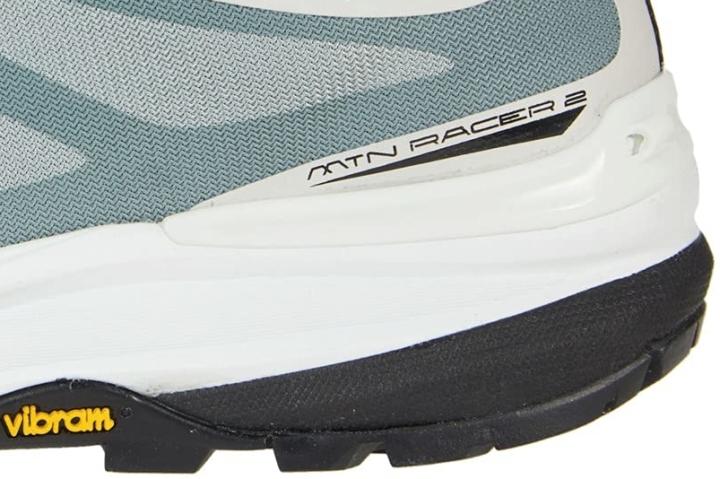 Unlike other trail shoes, it's not harsh because the foam has some give to it. Lastly, it's also responsible for the shoe's protective ride that doesn't sacrifice ground feel. It's also forgiving and nimble. It's not sloppy, nor unresponsive — it just has enough flex and softness that creates a lively feeling.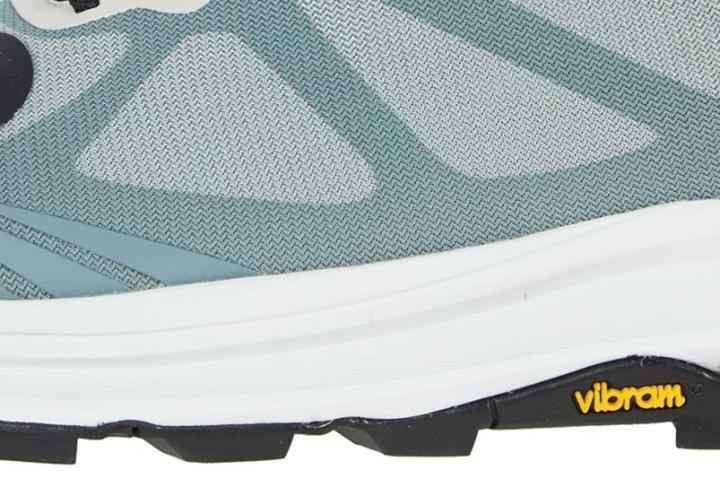 A secure and well-ventilated room
Complementing the midsole is the shoe's debris mesh upper. True to Topo's signature, it's roomy in the forefoot, yet secure in the heel and the midfoot. Moreover, the heel hold is better than that of the Ultraventure 2 and the Pro. It also has a secure midfoot section.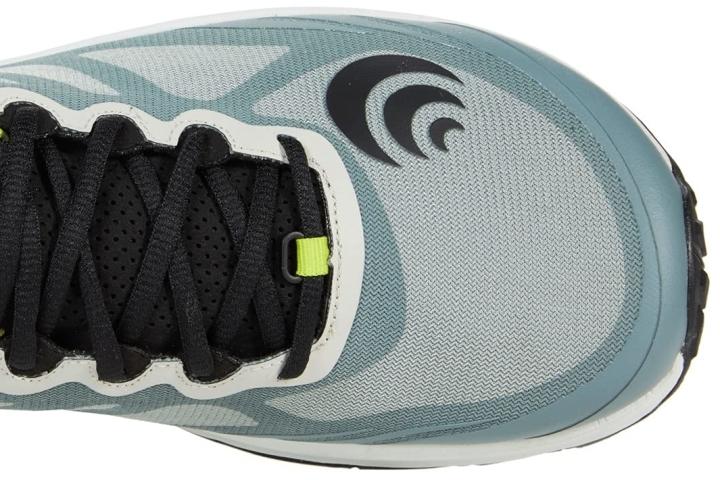 The mesh upper is very soft, pliable, and breathable as observed by wearers. There have been no reports of hot spots as well. It also prevents any tongue slippage and betters the overall upper lockdown.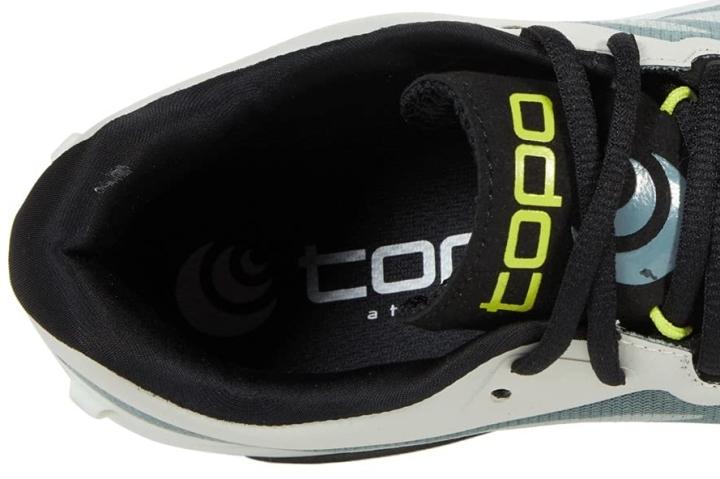 The shoe's combination of the toe bumper and cushion shields the foot effectively from the harsh ground without forgoing trail feel.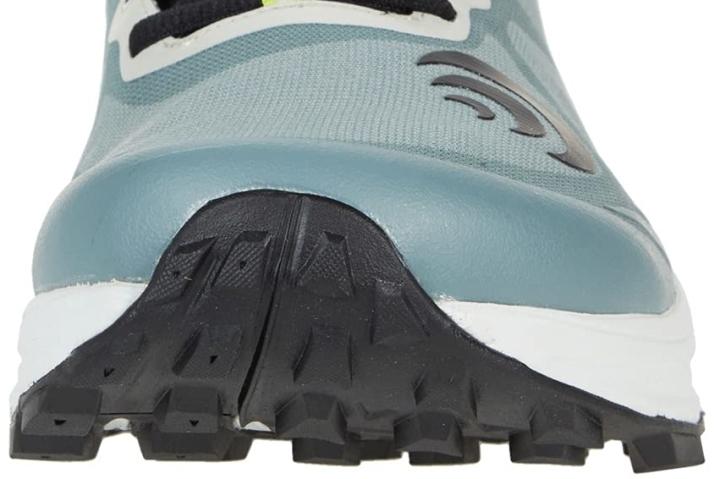 The Topo Athletic MTN Racer 2's traction
And with a full-coverage Vibram outsole, the shoe has an aggressive bite on soft, loose, and hard surfaces.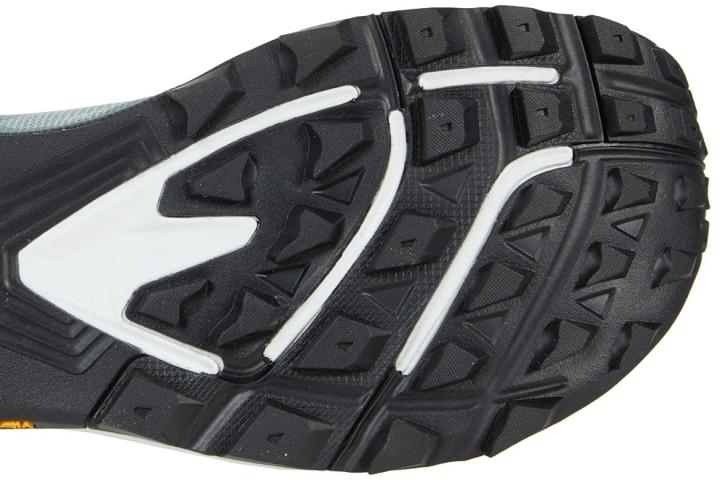 The MTN Racer 2's grip is also very versatile. It does great on uneven surfaces, mud, slush, snow, and thick gravel.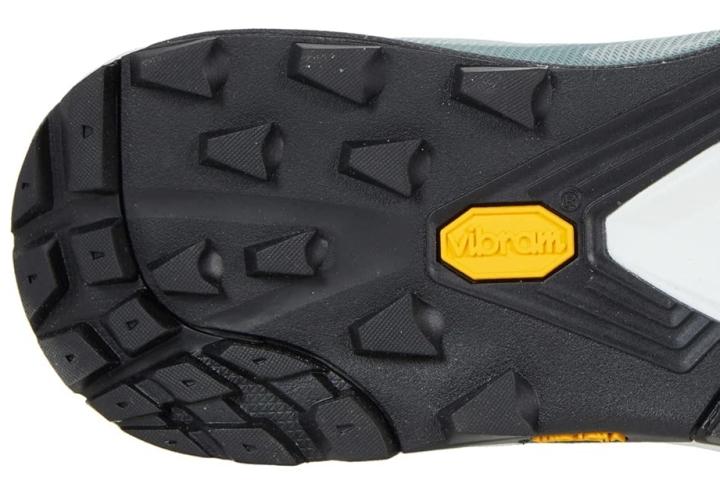 Light and stylish construction
The Topo Athletic MTN Racer 2 is "lighter" than it looks, claimed various trail runners. It is also lauded by various experts for its "sleek" and "modern" design.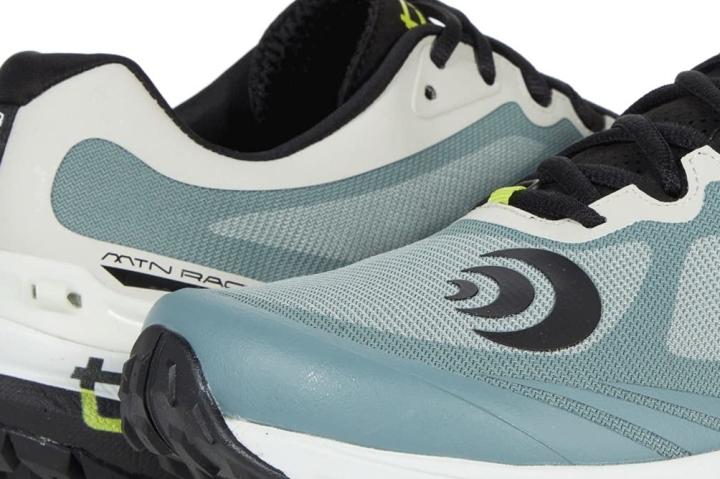 MTN Racer 2 vs. 1: A step-up from an already excellent shoe
The first version of the MTN Racer has been warmly received by runners. However, there were a few things that needed some fixing. And an iteration later, Topo has introduced the following changes:
Better stability. The upper has been updated with a stabilizing clip that locks the heel in place. Meanwhile, the medial foam is made firmer which guides the foot.
Enhanced comfort. The upper is softer, more flexible, and breathable. Unlike the MTN Racer 1, it doesn't require a break-in period. Contributing to this as well would be the shoe's new tri-density midsole, which is a touch bouncier and softer than the previous version.