Deemed one of the best TOMS sneakers in the market, the TOMS Carmel received commendations for its comfortable in-shoe feel, simple-yet-fun aesthetics, lightness, and durability. However, the shoe sustained a few negative feedback from some unsatisfied wearers. In the end, this footgear was well received for its overall features and affordable price tag.
Pros
Comfortable feel
Fun and unique style
Lightweight construction
Well-cushioned footbed
Compliment magnet
Flexible sole
Sturdy
Budget-friendly
Cons
Causes rearfoot blisters
Lacks arch support
Who should buy the TOMS Carmel
The TOMS Carmel might benefit you if:
You are looking for a walking companion that offers comfort even after hours of wear.

A shoe that draws the crowd's attention with its distinctive style is what you prefer.

You are after a pair of sneakers that lasts long yet is wallet-friendly.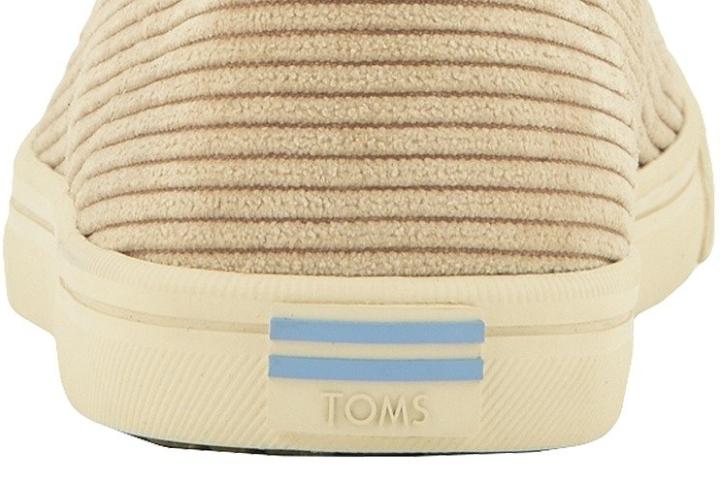 Fit and sizing
The TOMS Carmel is offered exclusively for women with sizes that range from 5 to 12 in medium width. This shoe runs small and tight. Therefore, sizing up is the best option to get a comfortable fit. Also, adjusting the laces can help users with wide feet.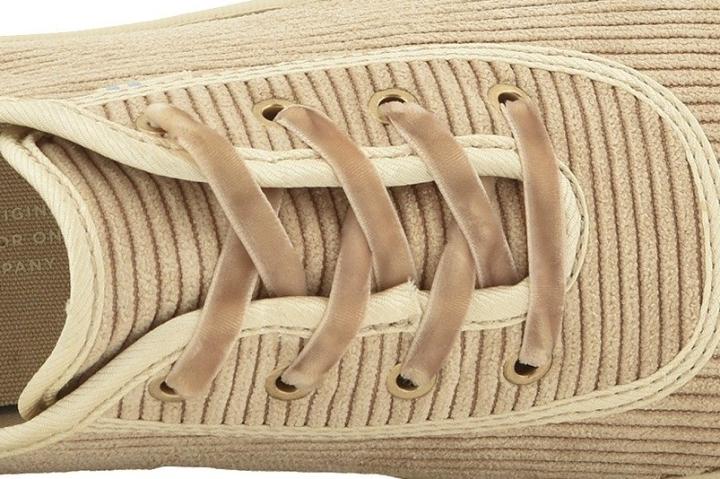 Style of TOMS Carmel
Turn heads while walking around town in a floral dress and a pair of TOMS Carmel. Its low-top silhouette is also great with cropped pants, tattered jeans, and denim shorts. This lace-up kick can also be paired with skirts and leggings.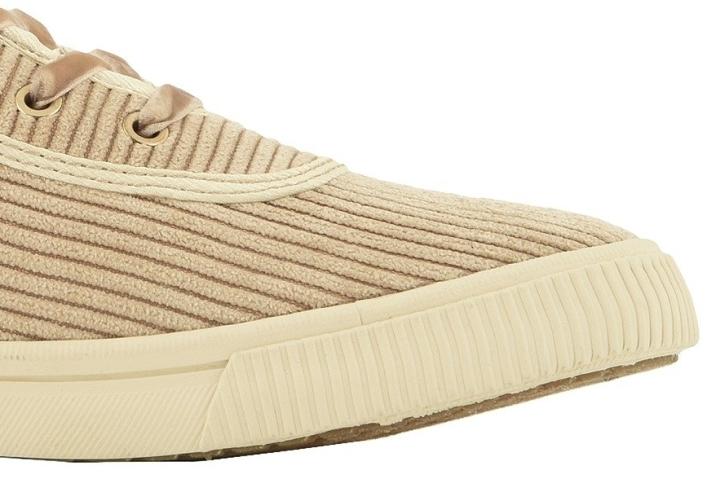 Notable features
The upper of the TOMS Carmel uses canvas material in several colors of spring.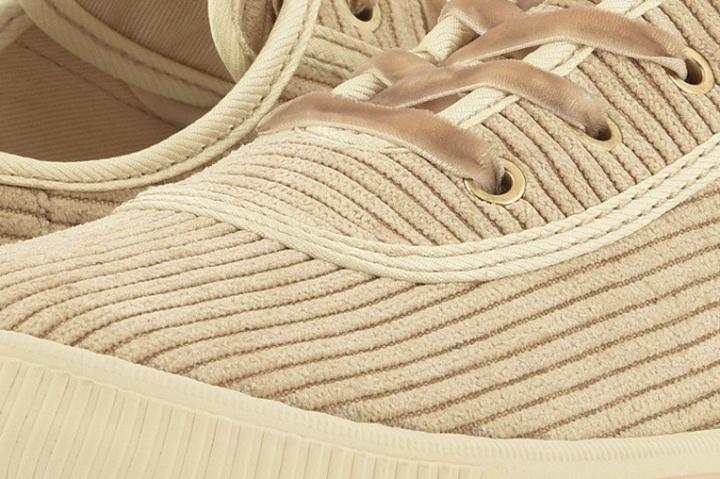 It comes in lightweight, Vegan-friendly construction and a vulcanized rubber outsole.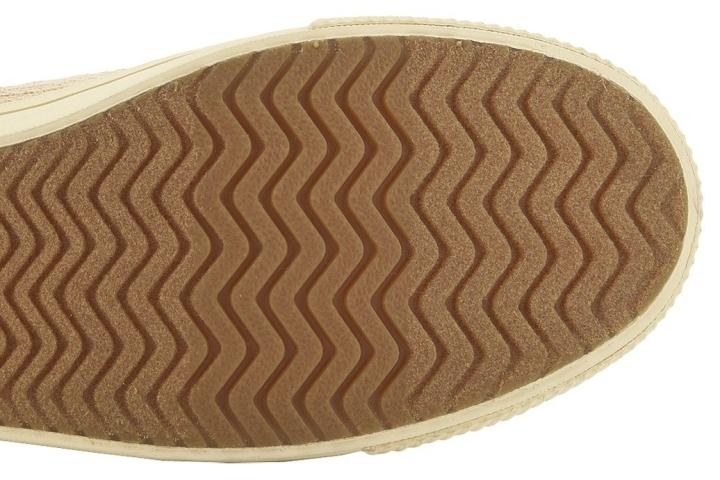 History of TOMS Carmel
TOMS, a for-profit shoe manufacturing company based in California, was founded in 2006 by Blake Mycoskie. It is famous for selling shoes under the One for One business model. For every pair of TOMS shoes sold, a child in an underdeveloped country also gets a pair for free.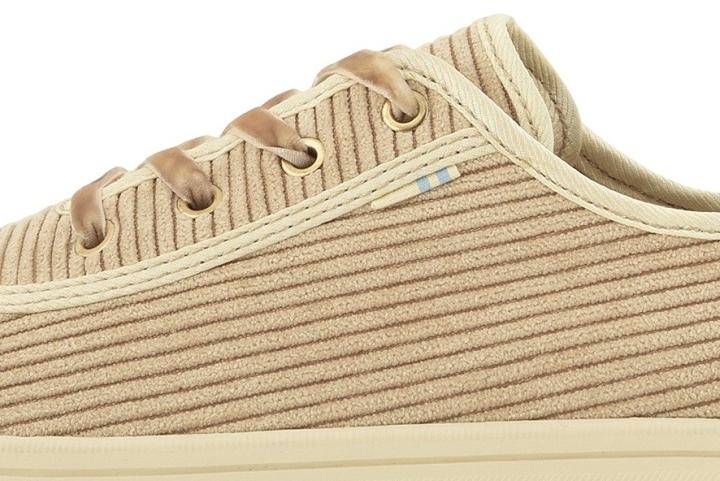 Initially, the company sold simple, espadrille-inspired canvas shoes. During their first year, 10,000 pairs of shoes were sold. Today, more than 6 million pairs of shoes were already sold. Consequently, 6 million pairs of shoes were also given to children in developing countries.
TOMS also became recognized for making Vegan-friendly shoes. One of them is the TOMS Carmel. Inspired by the coastal towns in California, this sneaker has a 70s vibe and a low-top profile. It is an easy-going sneaker that is an ethical choice for everyday casual wear during the warmer days of spring.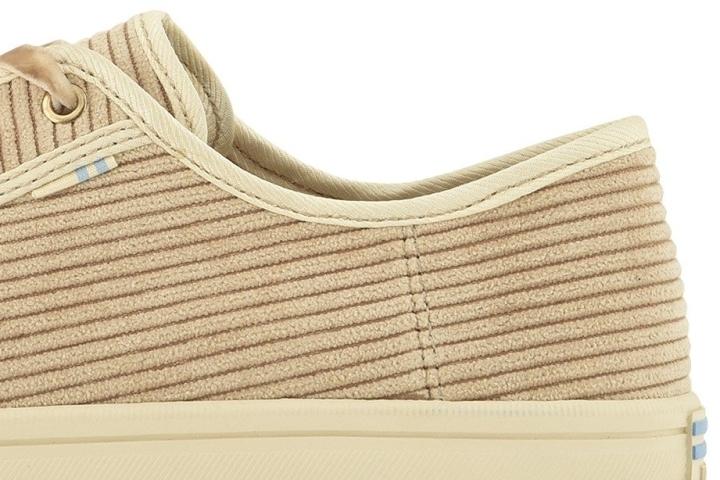 Additional info
This sneaker features the Ortholite high-rebound insole for cushioned comfort and underfoot support.
An 8.5 TOMS Carmel sneaker weighs 199 grams.
It is ethically made from Vegan materials.