Who should buy the T
imberland Garrison Trail Waterproof
Built with sustainability in mind, the Garrison Trail Waterproof is among Timberland's sporty-looking hikers. Add it to your shopping list if:
You deal with mild elevations and staircases on your go-to trails.
Bumpy and scratchy hazards are common on your daily hikes.
Hiking shoes that provide extra forefoot grip are what you need.
Who should NOT buy it
Trade the featured Timbs hiker for the Salomon Outline GTX if you need a waterproof shoe that has better air circulation. And if you prefer kicks with a roomier fit around the toe box, opt for the Targhee II from KEEN.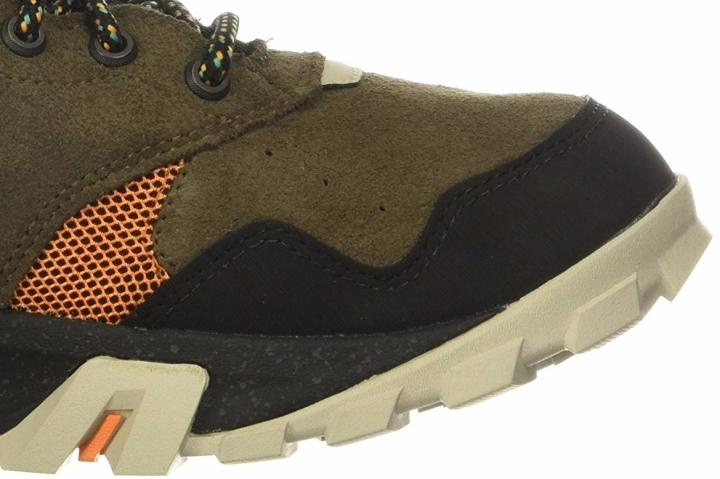 The Garrison Trail Waterproof's insane grip
Experts find the Timberland Garrison Trail Waterproof "super grippy in the rain." They tested it on mud, slippery rock surfaces, and loose gravel and came away more than impressed with its excellent tenacity. One non-professional reviewer also "recommends this to anyone that runs trails."
Off-the-charts comfort level
With comments like "the comfiest trails shoes I've worn" and "the best for long walks and hiking," it is quite clear that the Garrison Trail Waterproof is excessively plush to the foot. A professional blogger links this stellar comfiness to the shoe's plush collar and supple footbed.
Mighty against wear and tear
Reviewers, including a footgear critic, are floored by the Garrison Trail Waterproof's resilience. One of them says that they hold up really well, while another strongly believes that the featured kick is the "perfect work shoe."
Keeps you walking upright
An experienced trail-goer and footwear pundit adores the supportiveness of the featured kick, saying that she felt "very well supported the whole time." Also, based on reports, the shoe having plenty of support makes extended backcountry trips considerably less tiresome.
Timberland Garrison Trail Waterproof equals subpar ventilation
This hiking shoe from Timberland, according to a gear tester, has underwhelming breathability, saying that it's better in the cooler months of the year. Non-professional reviewers share the same sentiment, with one saying that the Garrison Trail Waterproof would've been more impressive had it had a bit more ventilation going for it.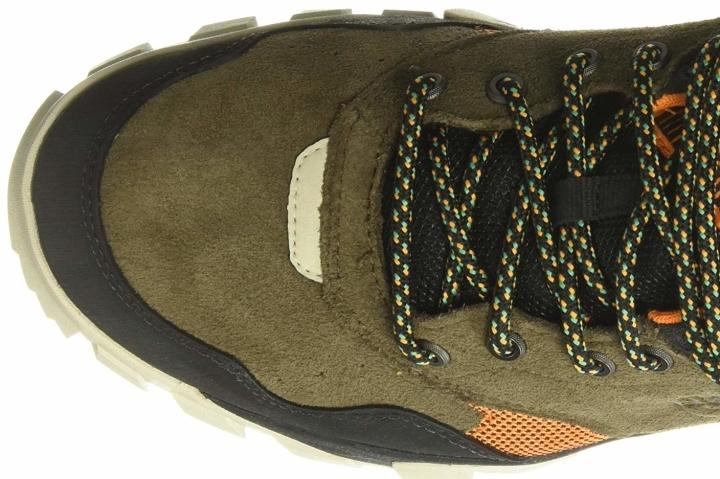 Restrictive for her
There are those from the female gender camp who find the women's Garrison Trail Waterproof somewhat narrow, particularly around the toe box.
An ally in the rain
The Garrison Trail Waterproof is amazing "for kicking around town on a really wet day," says a seasoned blogger. Regular hikers also have some stellar things to say about its waterproofing, including:
"Ideal in the rainy PNW (Pacific North West)."
"Keeps my feet nice and dry."
"They stay dry in the rain."
"Won't get soggy (even if you step in a big puddle)."
There's also someone who says that it is "indeed waterproof and easy to clean if muddy."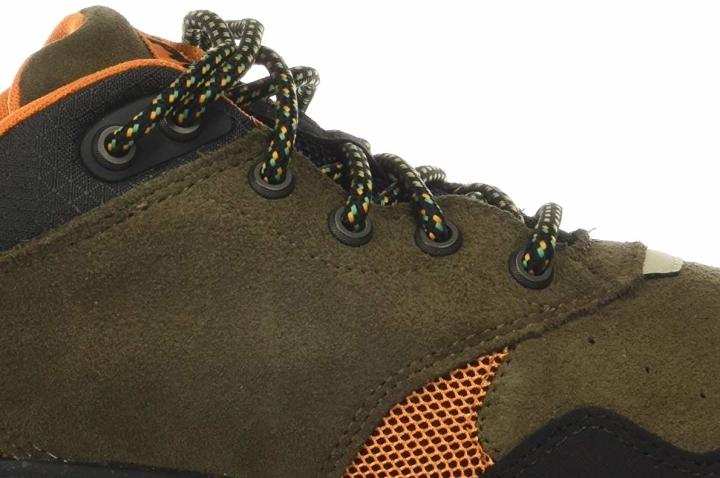 Garrison Trail Waterproof: A dependable defender
"Very protective in all the right areas" is how a shoe critic describes the waterproof Timberland Garrison Trail. It's also worth noting that a huge part of the kick's protective nature is its ability to absorb "a huge amount of impact."
Compare popularity
Interactive
Compare the popularity of another shoe to Timberland Garrison Trail Waterproof: