The true-to-size Zymic from Teva may just very well be your next go-to sandal this summer. With its supple-yet-bracing underfoot platform and arresting looks, it's not that hard to see why this hiking sandal has been picking up steam since its release. Also, this city-to-trail strappy kick sells for no more than $80 per pair, making it quite attractive to both the eyes and wallet.
Pros
Super comfy
Exceptional arch support
Stable
Among the lightest
Quite affordable
Consistent sizing
Posh
Cons
Short toe strap
Could be stickier
Who should buy the Teva
Zymic
Engineered with a puffier sole unit, the eco-friendly Zymic can traverse varying surfaces in style. Add it to your shopping list if:
Hiking sandals that smash it on gravel-filled tracks are what you're after.
You've been looking for sandals whose straps are fully padded for extra comfort.
You have a mild case of overpronation and wish to delay arch fatigue by a few hours.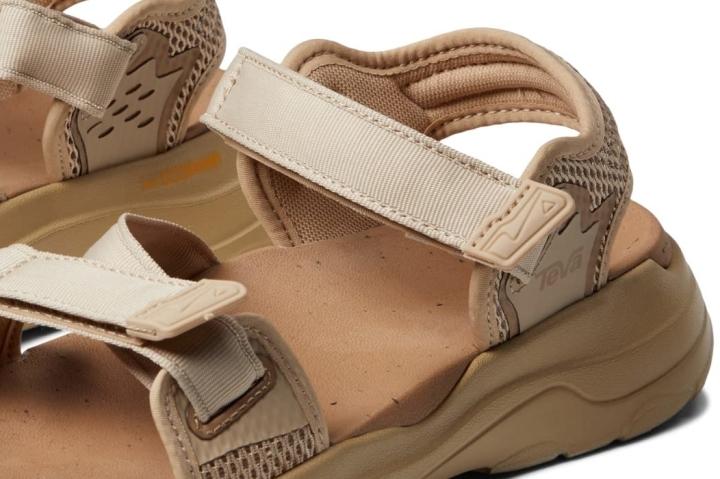 Who should not buy it
Having no reported issues about the length of its toe straps, the Teva Hurricane XLT2 is a fine alternative to the Zymic. Also, check out the Teva Universal Trail if you're after sandals that steal the show grip-wise.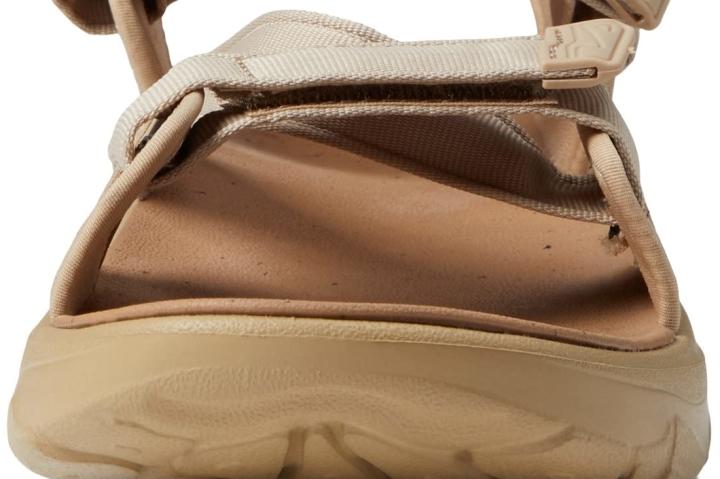 The Zymic's 10/10 comfort
Many reviewers agree that the Teva Zymic overflows with comfiness. Their comments range from "the most comfortable I have ever worn" to "walked all day in blissful comfort." FYI: the latter remark came from someone who has had arthritis since his teen years.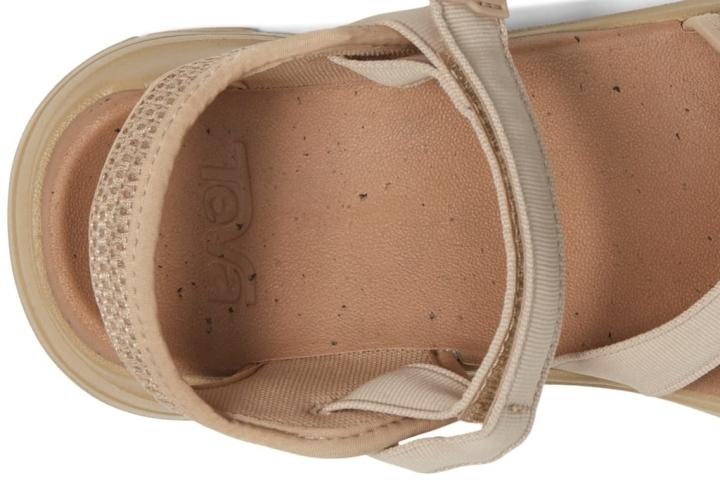 Say bye-bye to painful arches
Experienced hikers are quite pleased with the Teva Zymic's mighty supportive arch zone. To a female expert, this sandal is definitely the right choice when it comes to midfoot support. Also, one of them is going to buy another pair because of this, while another—an adventurer who has plantar fasciitis—is just happy he came across such a sandal.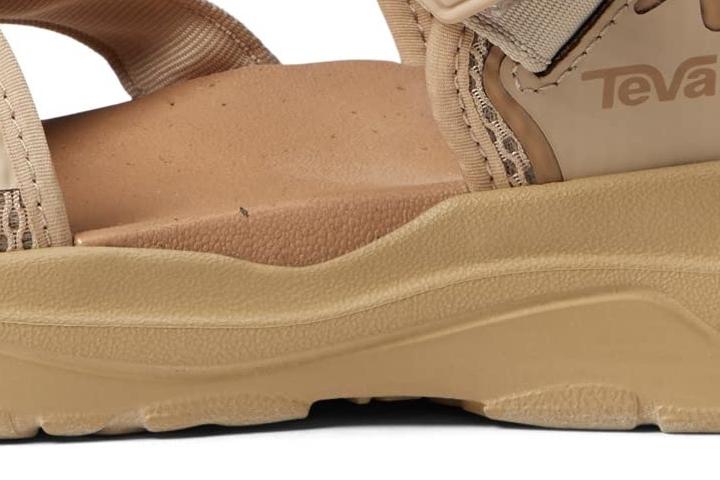 Teva Zymic equals steady rides
There are those who find the Zymic exceptionally stable, even in wet conditions. It makes "easy work of bulky pebbles," says a professional blogger. The secret behind its balance-preserving nature lies in its springy and adaptive sole unit.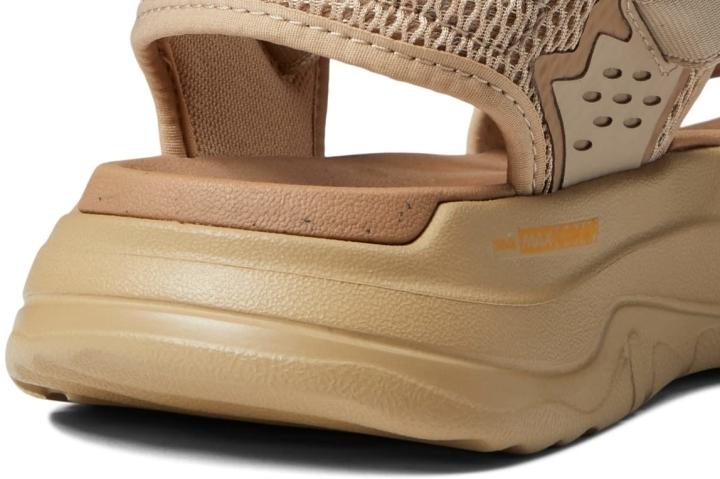 Wanted: Longer forefoot straps
Most of the critical remarks about the Zymic have something to do with its "comically short" toe straps. "It barely reaches the velcro too close," says one hiker. "It's the first problem I've had with Teva," says another. An unimpressed trail-goer ended up returning her pair (with a broken heart) because of this.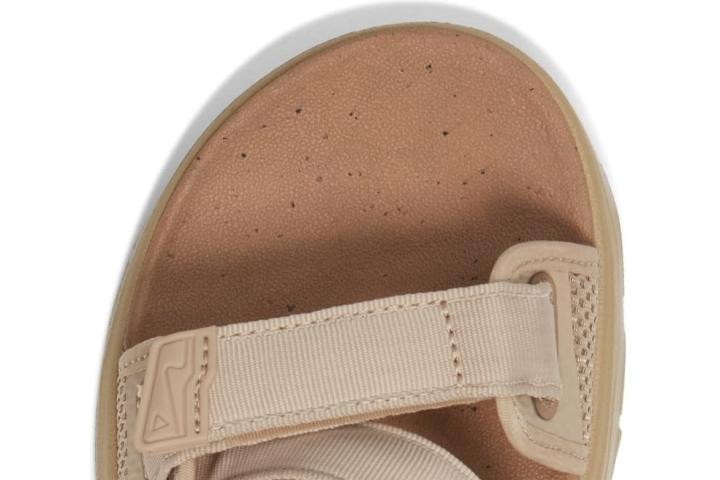 Deserves the flyweight title
At 255 g per kick, the Teva Zymic truly deserves a spot in our lightweight bunch. To paint a more vivid picture, this hiker is 66 g lighter than the average sandal weight, which is 321 g. It also rivals most climbing shoes, which are quite light by default, on the weight front.
Zymic: Your new ally budget-wise
With its initial asking price of $80, the Teva Zymic won't thin your money clip anytime soon. To put things into perspective, the average price of hiking sandals is $91.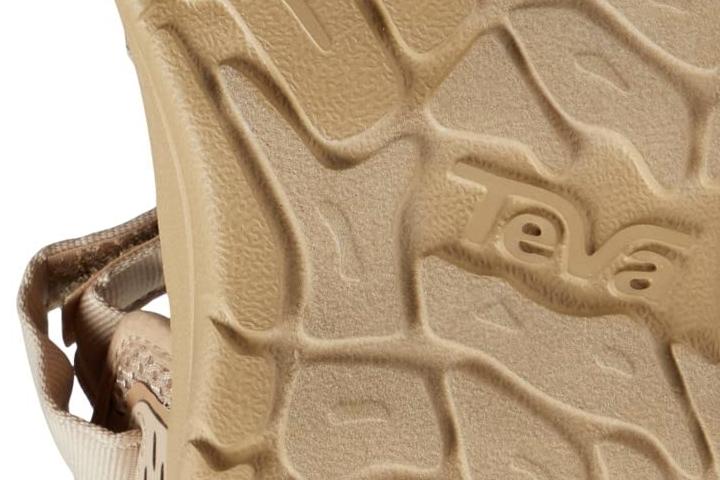 Magnetizing aesthetics
Many trail-seekers, including a professional tester, are floored by the head-turning design of the Zymic. The following comments reflect their love for the sandal's poshness:
"Very cute."
"Looks very lively."
"I'm delighted with my choice."
"They look good and I'm very happy with mine."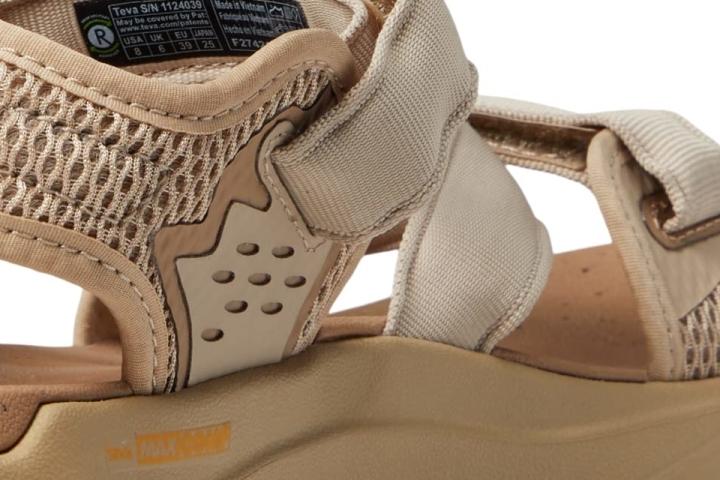 The Teva Zymic's subpar grip
"The bottom could have a bit more traction," says one of the hikers who are somewhat unamused with the grip level of the Zymic. Another adventurer, on the other hand, is less forgiving, stating that the Hurricanes have more grip on them than this.