The Verra provides sufficient comfort, and support, and is durable enough for hikes. It also does not require any breaking in so it was comfy right out of the box. Its design permits easy on and off while maintaining a secure fit.
Pros
Comfortable out of the box
Lightweight
Durable
Versatile
Easy on and off
Good for wide feet
Cons
Abrasive straps
Too short straps
Who should buy the Teva Verra
Teva Verra sandals, a women's release, provide great performance and comfort. Consider getting them if you want:
comfortable footwear great for a casual outdoor day and good enough for light hiking
feminine but sturdy sandals
shoes that do not contain components of animal origin (100% vegan)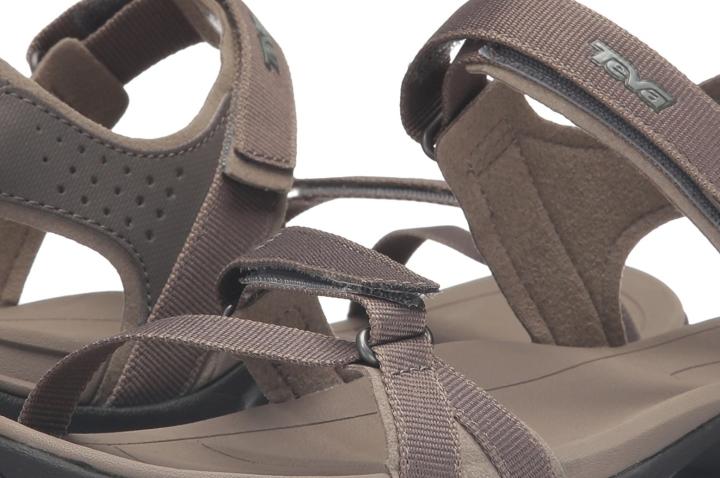 Premium outsole
A non-marking rubber that performs in the harshest conditions is used in the Verra. Named the Spider Rubber, it grips on wet and dry surfaces.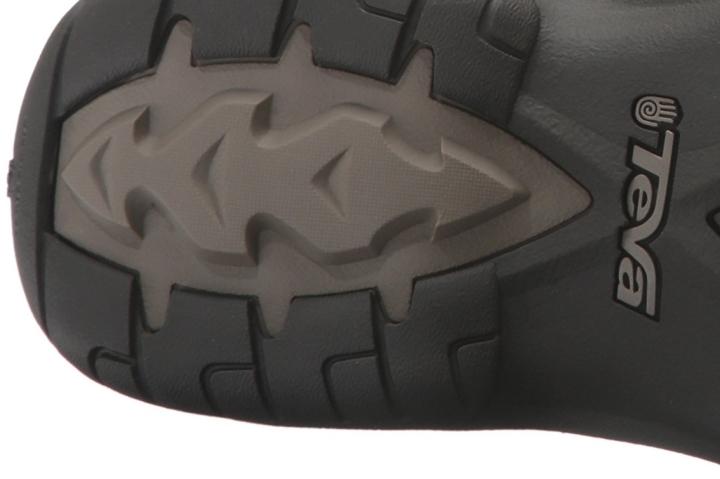 It has the perfect balance between stickiness and durability. It gives the optimum grip even on the most challenging terrains.
Comfortable supportive footbed
Teva Verra uses a contoured EVA footbed. EVA (Ethylene-vinyl acetate) is technically a soft plastic that undergoes foaming or "blowing" process that makes it suitable for a midsole. The resulting foam provides support and comfort.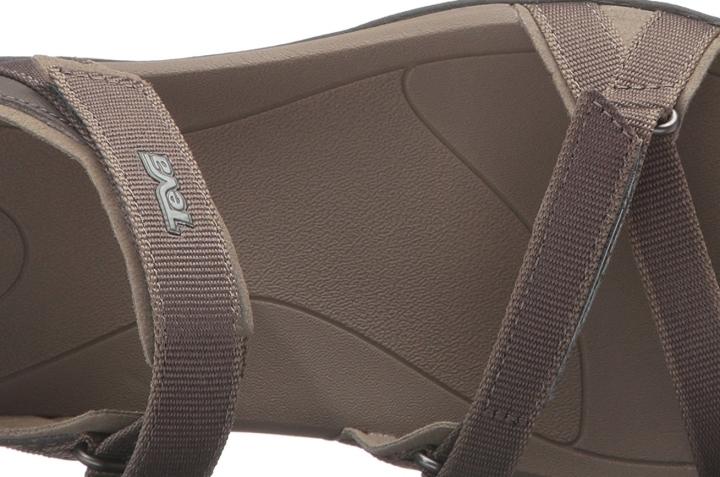 Special antimicrobial protection
Microban's zinc-based antimicrobial treatment is built into the midsole during the manufacturing process. It inhibits bacterial growth which can cause deterioration, odors, and stains. This additive does not wash or wear off and provides lasting antimicrobial protection during the sandal's lifetime.
Additional cushioning in the Teva Verra
The heel cup is reinforced with Shoc Pad technology, which allows wearers to have a smoother ride. It is mainly a blended PU/EVA cushioning that dissipates the energy from impacts throughout the footbed and away from the heel. The energy return acts as a spring on toe-offs.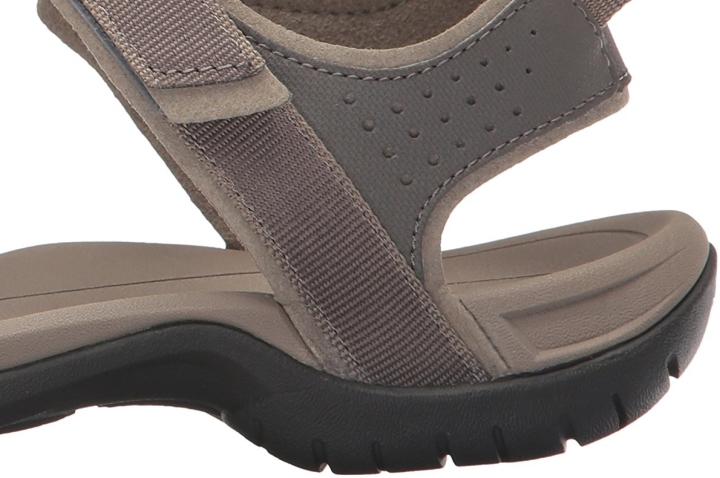 Lightweight yet stable midsole
The midsole uses a nylon shank that aids in stability. This type of shank is lightweight and supportive. It allows the natural movement of the foot and helps reduce fatigue.
Has a secure fit
This open-toe hiking sandal has a hook-and-loop closure system that allows easy fit adjustment. It uses adjustable Velcro straps across the toes and ankles, giving users a secure fit. It also has a pull tab on the heel for easy on and off.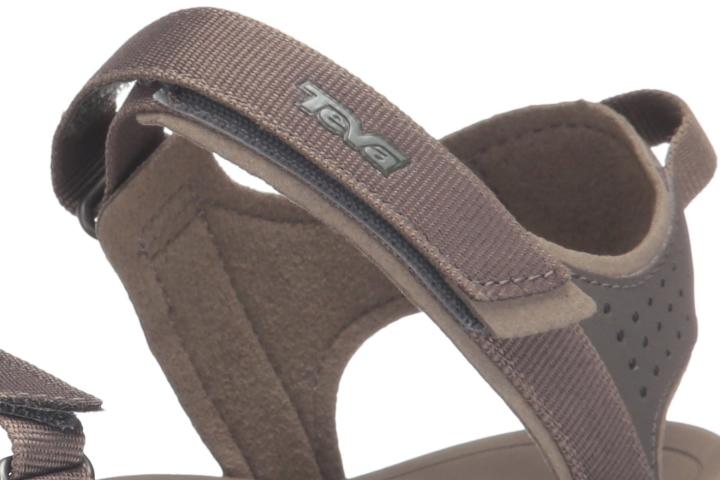 Additional info
Recommended hand washing the sandal every two to four weeks with an antimicrobial soap and warm water.
To remove dirt from the grooves on the top soles and outsoles use a soft-bristled brush.
Footwear treated with Microban zinc is most efficient when exposed to sunlight. 15-minute exposure is enough as prolonged exposure can damage the product.