Who should buy the Teva ReEMBER Terrain
A plush and cozy quilted hiker is the Teva ReEMBER Terrain in a nutshell. You're part of its target audience if:
You're looking for a multi-faceted mule-type hiking shoe.
Kicks that you can wear hands-free are what you're interested in.
Winter hiking shoes that don't weigh a ton are what you prefer.
You want a cold-ready alternative to your house slipper.
Hikers that you can chill in while at camp are what you're after.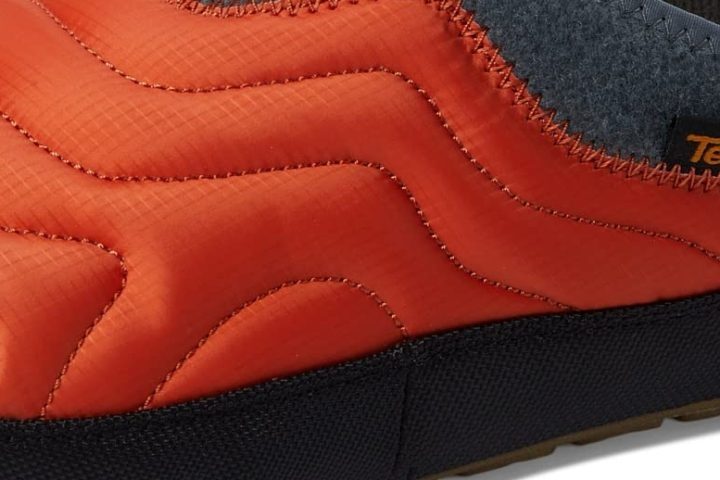 Who should NOT buy it
If you're in search of a sexier pair with no fit issues, skip the ReEMBER Terrain for the Ramble Puff from Chaco. And if your feet thrive in half sizes, check out the Columbia Fairbanks Rover instead.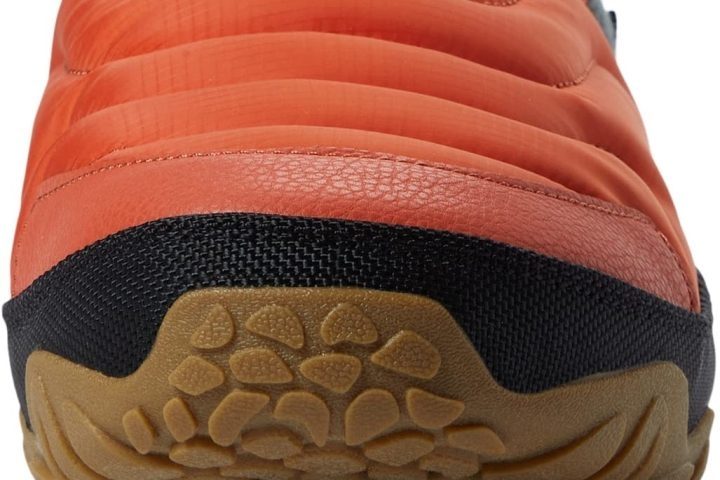 Versatility is its ballgame
Numerous hikers are very impressed with the multi-surface stickiness of the Teva ReEMBER Terrain. One of them says that it "provides anti-slip grip." Another commenter hails it as "the best airport travel footwear ever," thanks to its excellent tenacity on man-made floors. Yet one more reviewer says that it produces "good traction on the snow and ice."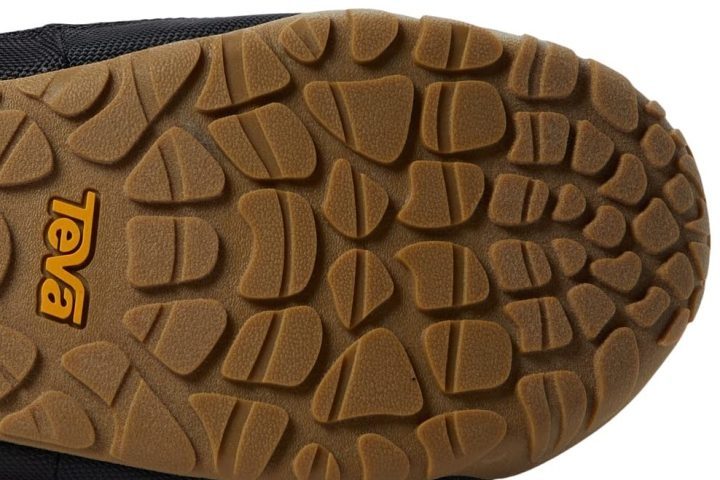 Wonderful warmth in the ReEMBER Terrain
This Teva trail shoe has superb coziness, and many reviewers agree. One of them says that it's the ideal kick "for the huge temperature swings in the Arizona winter." "These shoes are the coziest," says another tester. There's also a trail-goer who describes being in the shoe as "warm without being sweaty."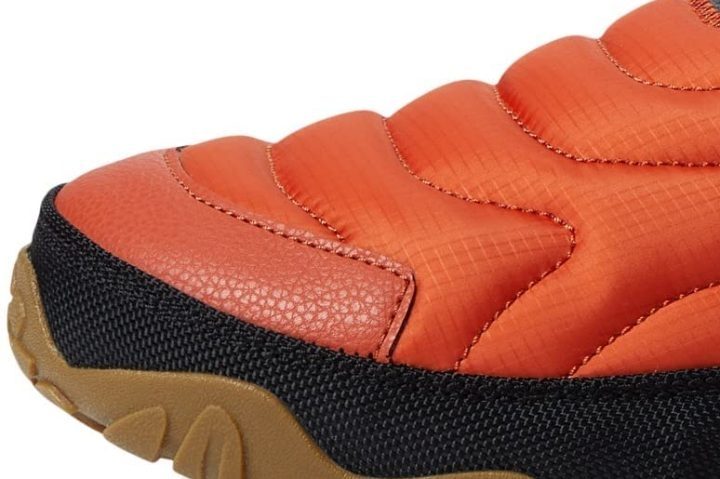 Something unreal support-wise
A considerable number of adventurers find the Teva ReEMBER Terrain exceptionally supportive. Someone recovering from foot surgery says that the featured shoe meets his needs perfectly. "I've been dealing with plantar fasciitis, and these are the perfect amount of squish," says another.
There's also a mom who was delighted to have this shoe around a few days after giving birth. She said that post-pregnancy, her feet would be "consistently achy in the morning, and these slippers have made a huge impact."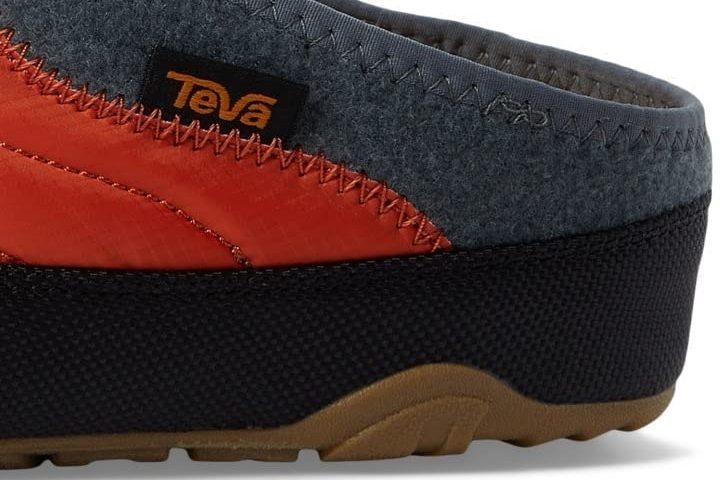 Loads of comfort in every pair
This easy-on-easy-off gem is exceptionally comfortable, according to dozens of trail-goers. The following comments should serve as proof:
"I feel like they are hugs for my feet."
"So comfortable, I love them."
"Walked miles upon miles in comfort."
"The cushioning on the shoes was a nice surprise!"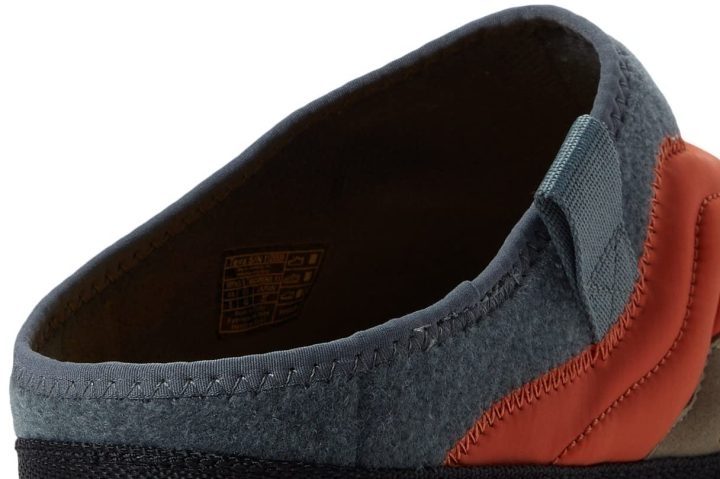 Also, based on reports, the Teva ReEMBER Terrain doesn't require a break-in period. Indeed, you'll be hiking in it minus that feeling of stiffness on day one.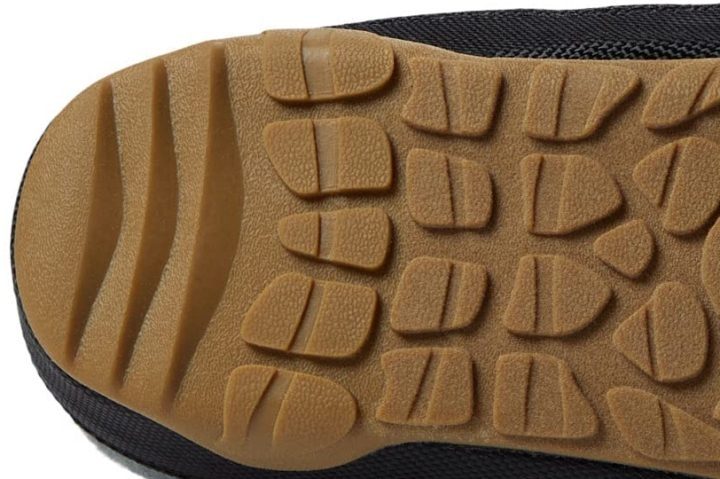 Might be too roomy for narrow feet
There are those who dislike the looseness of the ReEMBER Terrain's confines. Because of this, a non-professional tester says, "if you have regular or narrow feet, a thick slouchy sock would probably do the trick."
This roominess also translates to the way the hiker looks on the outside. An experienced adventurer says that it's "a tad clunky looking."
Teva ReEMBER Terrain equals featherweight
One of the more endearing things about the featured hiking shoe is its barely-there build. It's "amazingly light," says a Teva fan. Consider this: The ReEMBER Terrain, which weighs 289 g apiece, undercuts the average weight of hiking shoes by 90 g. For other lightweight offerings, click here.
Spectacularly swift access
Reviewers deeply admire the Teva ReEMBER Terrain when it comes to slipping in and out of it. Remarks such as "just slip them on and go!" and "easy slip on and off" support their observation. PS: You can thank the kick's mule construction for making access to and from the shoe such a breeze.
Workmanship that'll stoke your heart
Commenters are floored by the mighty fine finish and overall quality of the Teva ReEMBER Terrain. One of them says that it's "made and designed well," while another calls it "very well constructed."
Complete absence of half sizes
Among the Teva ReEMBER Terrain's missteps comes in the form of being exclusively available in full sizes. An experienced hiker laments this issue, pleading with the brand to "please make these in half sizes!"
The ReEMBER family
Teva's ReEMBER Terrain has two siblings: the low-top ReEMBER and the over-the-ankle ReEMBER Mid. Both kicks, however, are sneakers, making them more suitable for styling purposes than light trail excursions.
Compare popularity
Interactive
Compare the popularity of another shoe to Teva ReEMBER Terrain: