Break free from the norms and set the trail ablaze in the Teva Gateway Low. Engineered extra light and with heavy-duty recycled components, this hiking shoe takes you places safely, efficiently, and guilt-free. Yes, the Gateway Low makes your adventures cool again, especially if you have slender feet.
Pros
Comfortable for all-day wear
Highly supportive
Repels water effectively
Featherweight
Ninja-like grip
Durable
Stylish
Who should buy the Teva Gateway Low
You are likely to enjoy the Gateway Low from Teva if you are looking for the following characteristics in a pair of hiking shoes:
versatility for both urban and outdoor environments
a very supportive platform for walking all day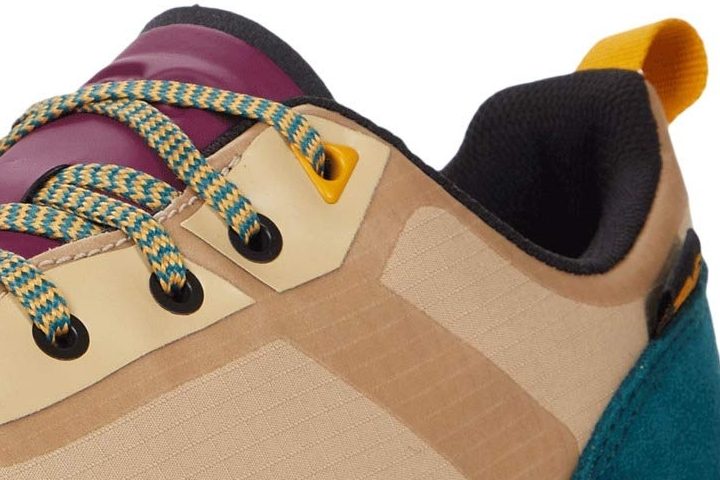 Who should NOT buy the shoe
This Teva shoe is extensively praised as supportive. But if you need even more support, specifically around the ankle, consider the shoe's Gateway Mid boot sibling.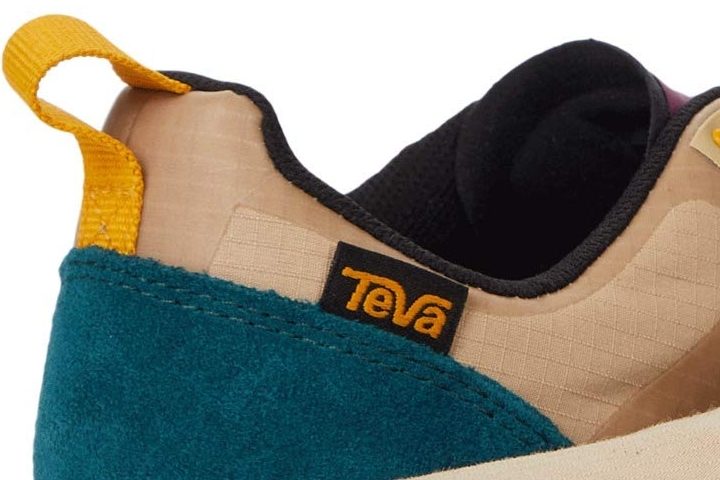 A hiking shoe for many occasions
This high-quality Teva trail shoe easily finds an audience in day hikers and city travelers alike — that is how versatile the Gateway Low is. "I could walk a million miles in them," claims a reviewer.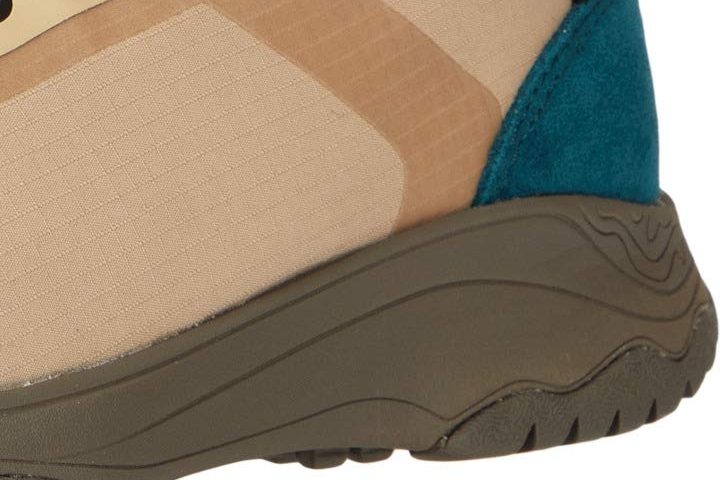 The shoe even found fans among medical staff as it delivers all-day comfort. One nurse reported wearing it for 12-hour shifts with no problem.
The slightly rounded heel of the midsole also creates a smooth hee-to-toe transition, as noted by several wearers.
Fits like a glove
The majority of reviewers were satisfied with the fit provided by the Teva Gateway Low.
Lots of support underfoot
Based on the general users' feedback, the shoe feels very structured and supportive, and even somewhat stiff. That's because it houses a tough-yet-flexible shank, which doubles down on midfoot support. People with flat feet and weak arches found it very helpful.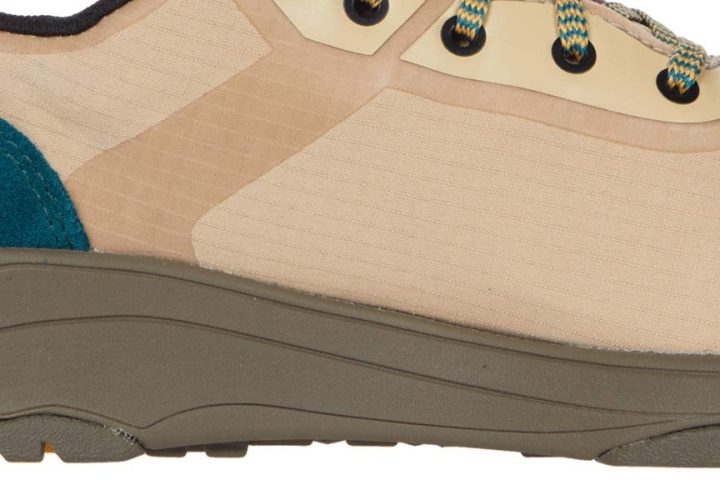 A hiking shoe that lasts
The durability aspect of the Teva Gateway Low has also become a great bonus for the reviewers. They find both the upper and the platform to be well-made and hard-wearing.
While it's not meant for long, demanding hikes, the shoe is deemed sturdy enough for urban use and moderate trails.
Not waterproof but keeps moisture under control
The Gateway Low cannot be recommended for extra wet and rainy conditions. But on the bright side, it keeps your feet dry if you happen to pass through wet grass or get caught by a light drizzle.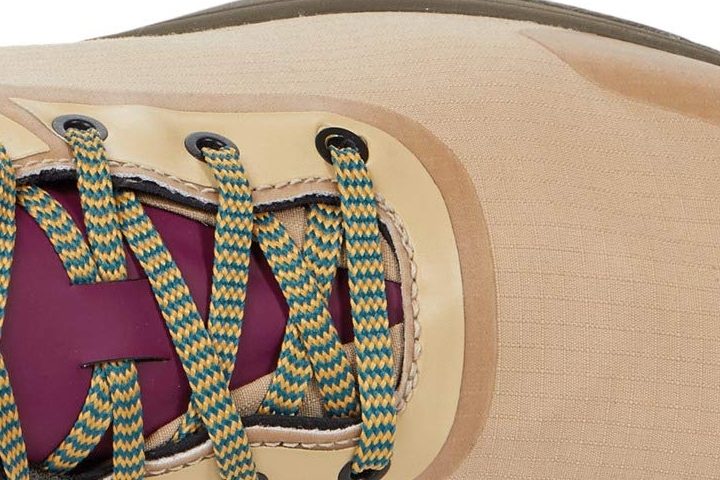 Lighter than average!
The shoe tips the scale at 9 oz (255 g) which is significantly lighter than hiking shoes on average - 13.3 oz (378 g)
It's a stink-free shoe
Just like most Teva hiking sandals, the Gateway Low is imbued with antimicrobial technology, which discourages odor buildup by neutralizing odor-causing bacteria.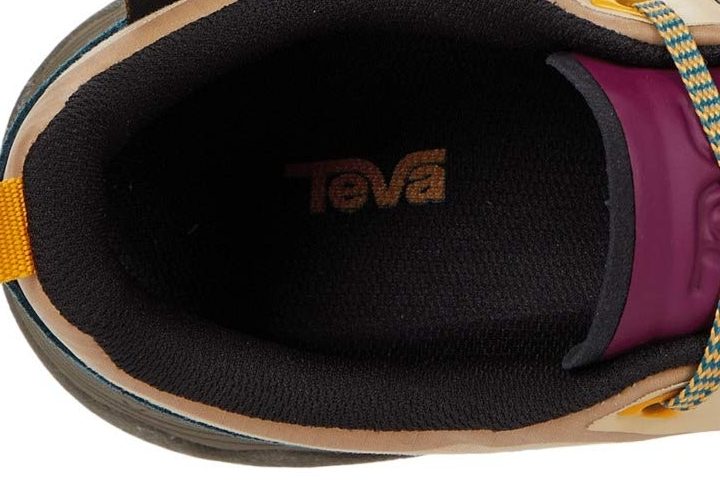 Teva Gateway Low is environmentally conscious
The Teva Gateway Low's protective upper and comfy liner are made with recycled polyester (55% and 65%, respectively). Not only do they minimize waste, but they also keep things light for trail-goers like you.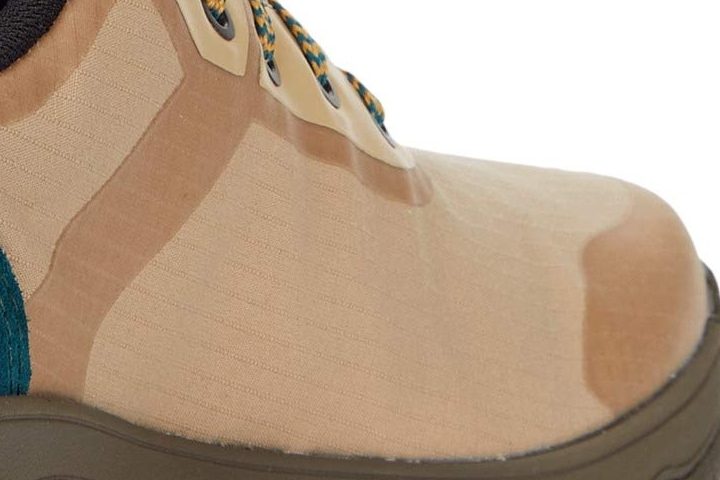 The shoe's got style
A great number of buyers consider the Gateway Low a very good-looking hiking shoe. Its visually appealing colorways convinced many people to buy multiple pairs.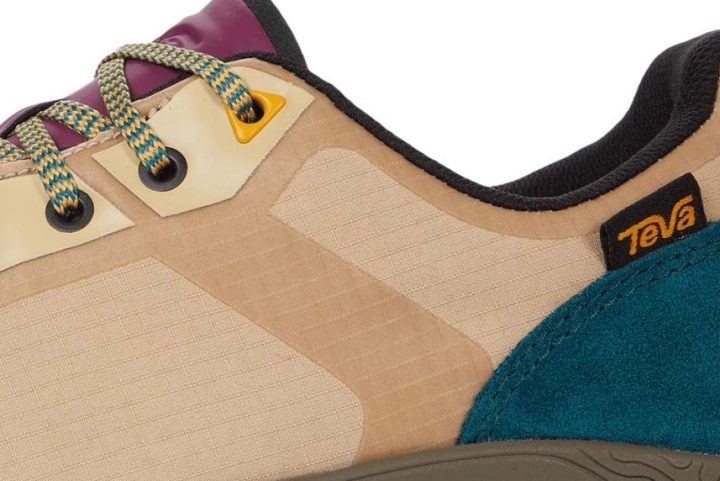 Laces can be a little annoying
A small caveat that wearers had with this Teva shoe is its short laces which tend to get untied by themselves.