Who should buy the Supra Flow
This low-top Supra sneaker is a good match for you if:
You want a shoe with easy slip-on and off characteristic
You are after a sneaker with vulcanized sole for sturdiness and durability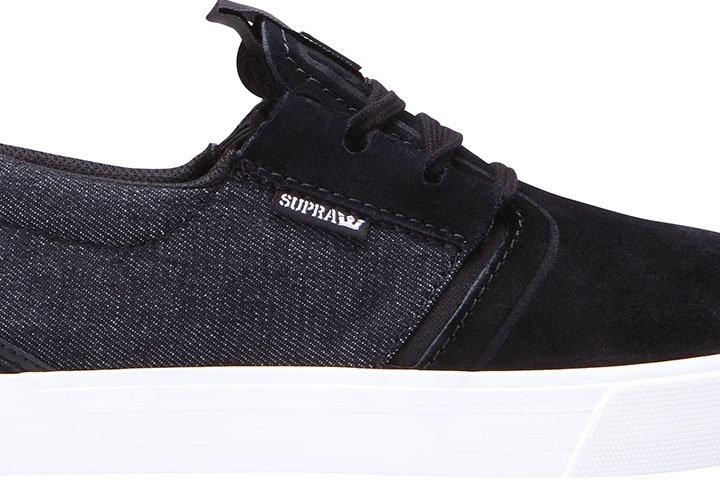 Style of the Supra Flow
The style-savvy Supra Flow low-top holds a contemporary design without it being too excessive. It's easy on the eyes and styles pretty well, too. A skate-inspired sneaker, the Supra Flow flawlessly incorporates itself with a good number of outfits. For lowers, denim jeans, tapered pants, joggers, and shorts do the trick.
From there, one can mix and match their upper accordingly to match both the shoe and the bottoms. The Supra Flow is excellent to wear for those days when just casually chilling out is on the agenda, but it isn't limited to that. This low-top has the potential to shine during casual office events, evening dates, travels, school affairs, and more.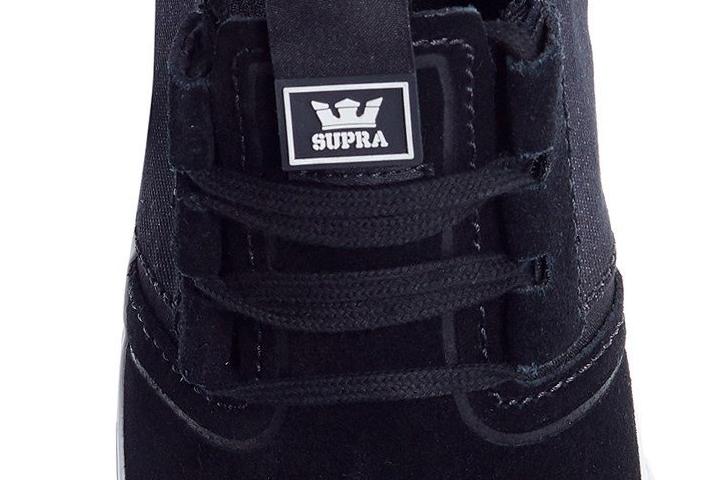 But the real wowzer with this model from Supra is that it comes in different colorways. It's a definite guarantee that there is a style fit for everyone, and is enough to have anyone wanting more than one pair.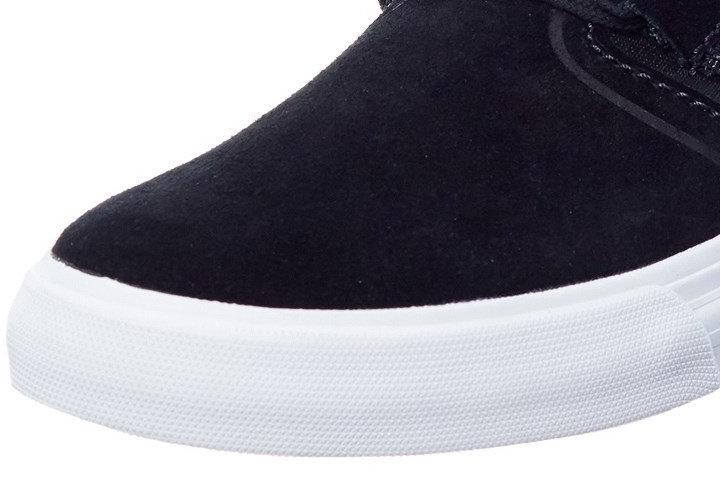 Notable Features
An eye for quality and design, the minimalist sneakers that Supra releases always have a way with the crowd and the slip-on Supra Flow is no different.
Stripped down to only hold the bare essentials with a design to fawn over, the option to either make use of the laces offered or not gives the wearer the feeling that attention to detail was a top priority. It's an excellent shoe for skaters and non-skaters alike both for the style that it holds as well as its functionality.
History of the Supra Flow
A scion project of the 2002 KR3W Denim Company, Supra came to life in 2006 in South California. It aimed to cater the skateboarding community with shoes that would perfect for them at first but Angel Cabada, the founder of both KR3W Denim Company and Supra, soon realized there was so much more to the industry of sneaker than just the skateboarding community. He realized that there was more to the brand than just being a skateboarding brand.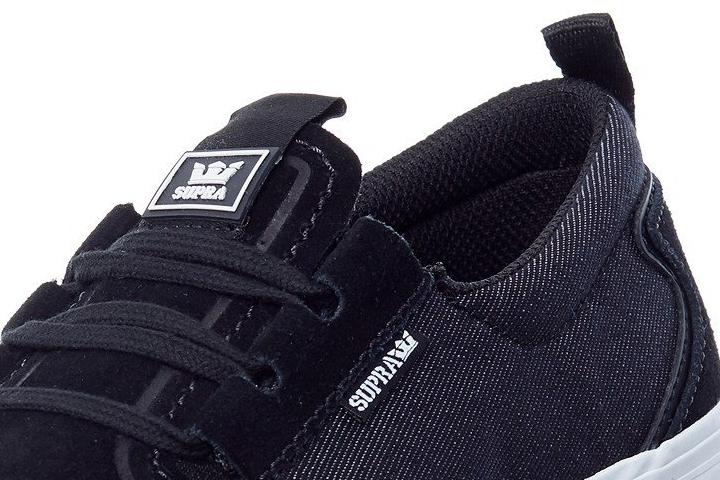 With more than a decade of knowledge, expertise, and experience under its belt, Supra's new sneakers have been shaking up the market, and the Supra Flow is set to do another shakedown. Inspired by the Supra Cuba, one of the brand's famous silhouettes, the Supra Flow is a sneaker that is a breath of fresh air, being a hybrid slip-on vulcanized low top with optional laces.
It's such a good blend of being a skateboard and lifestyle sneaker; it's hard to resist not getting a hand on and adding to the collection.
Compare popularity
Interactive
Compare the popularity of another shoe to Supra Flow: