Who should buy the Supra Chino Court
The Supra Chino Court might suit you if:
You are after a shoe that takes less effort to pair with various clothing like casual or even thrasher and rockstar outfits.
You prefer a pair of classic skate-inspired sneakers comfy enough as an everyday companion and gym wear.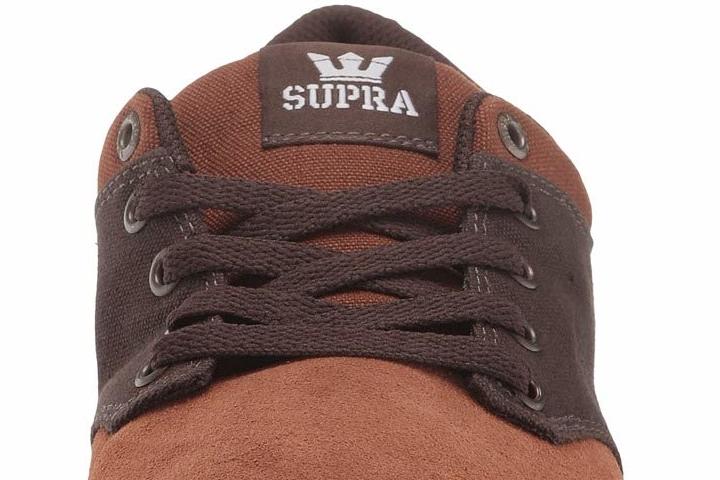 Fit and sizing
This sneaker comes in medium width that runs true to size. It is available in men's and women's sizing. Men's sizes range from US size to 14 while women's sizes range from US size 5.5 to 11.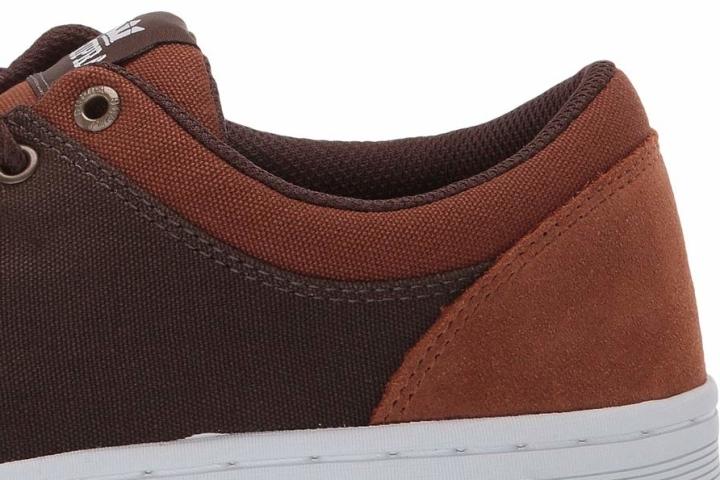 Style of the Supra Chino Court
With more than a dozen colorways to choose from, the Supra Chino Court sneakers are perfect for various casual styles that demand different types of clothing from smart casual clothes at work to regular skate park outfits. Wearers get to choose from the gum or white rubber outsole.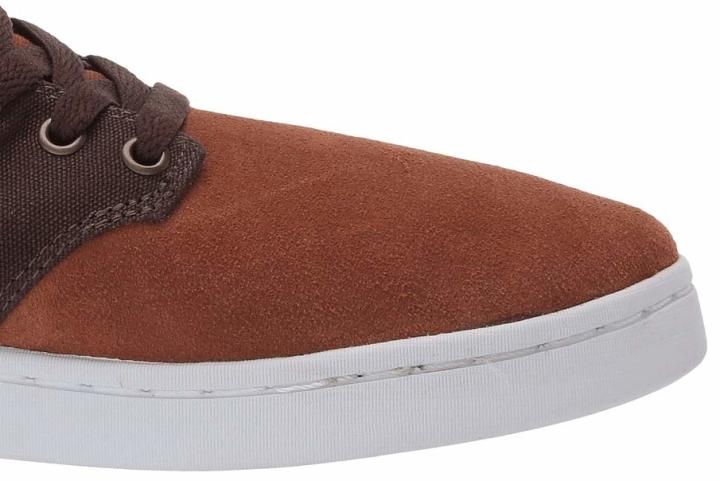 Some of its colorways that have white soles come with suede uppers in Andora, Grey, Olive, Brown, Navy, Cayenne, Ocean, Formula One, and Black shades. Colorways with gum rubber soles include Wine, Black, Tan, Olive, and Midnight-colored suede uppers.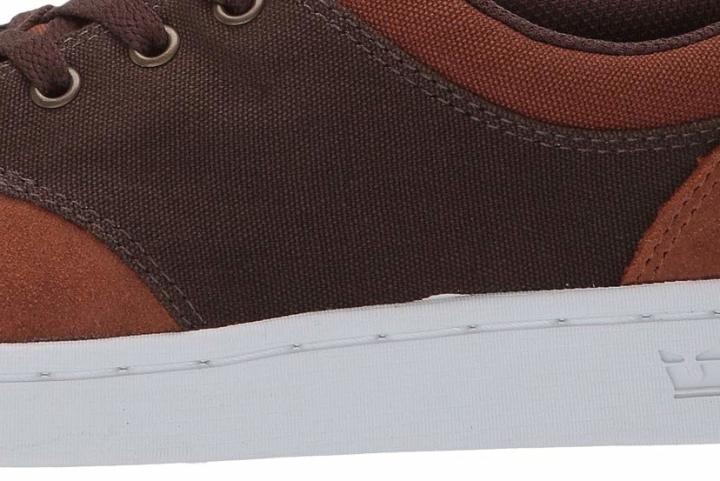 Styling the Supra Chino Court men's suede sneakers are easy as the flexible designs are easy to mix and match with various clothing. One can pull off a thrasher look, smart casual look, and even a rock star styling with the Supra Chino Court. Some of the bestselling colorways that are known to be versatile for adapting with various clothes include the Supra Chino Court in black and white.
The Supra Chino Court skate shoe in grey is a favorite among professional skaters together with the Supra Chino Court in grey gum colorway. Female wearers, meantime, seem to favor the Supra Chino Court in olive colorway.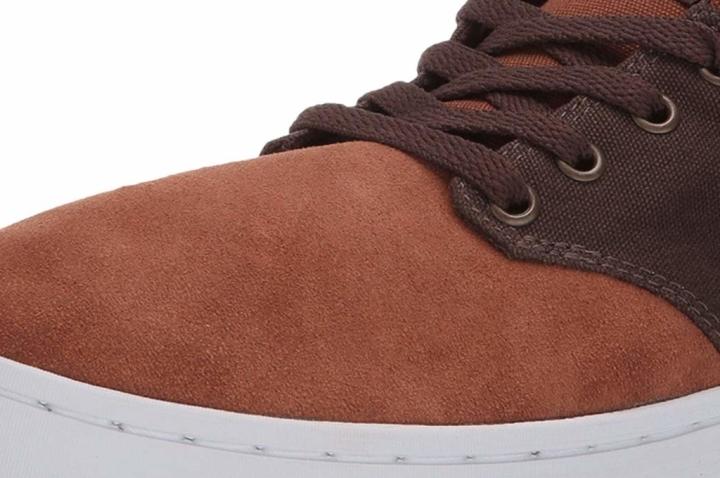 Many professional stylists would suggest dressing the Supra Chino Court men's sneaker in skinny or slim-fit tattered jeans or opt for semi-formal khaki or chino pants. The shoe can also be paired with comfortable walking shorts in khaki, black, blue, grey, and brown colors. Female wearers of the Supra Chino Court women's low-top sneakers may opt to wear them with skinny jeans, tattered denim pants, even denim or textile pants.
Notable features
The Supra Chino Court skateboarding skater has a mostly suede material with some variants having mesh, canvas, and other materials comprising the upper. It has a new and improved cupsole system that delivers superior comfort and impact protection.
The shoe has a black gum sole with a cushioned and lightweight EVA outsole that provides exemplary padding and traction.
History of the Supra Chino Court
Skater Angel Cabada founded the American footwear brand Supra in 2006 in collaboration with five other professional skateboarders. Cabada, who also established KR3W, a company selling skateboard apparel, has been collaborating with other skaters in coming up with footwear for professional skateboarders like Erik Ellington, Tom Penny, Jim Greco, Chad Muska, and Dennis Martin.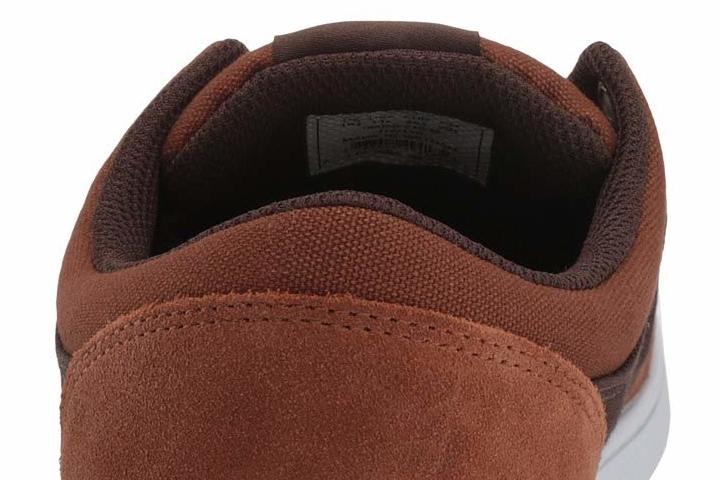 As a young brand, Supra has been innovative in its skateboarding shoe designs but with the use of more vivid colors and styles. Compared to the often understated designs of skateboarding shoe companies, Supra has been creating more full-bodied and eye-catching designs for skating with superior grip, flair, and style.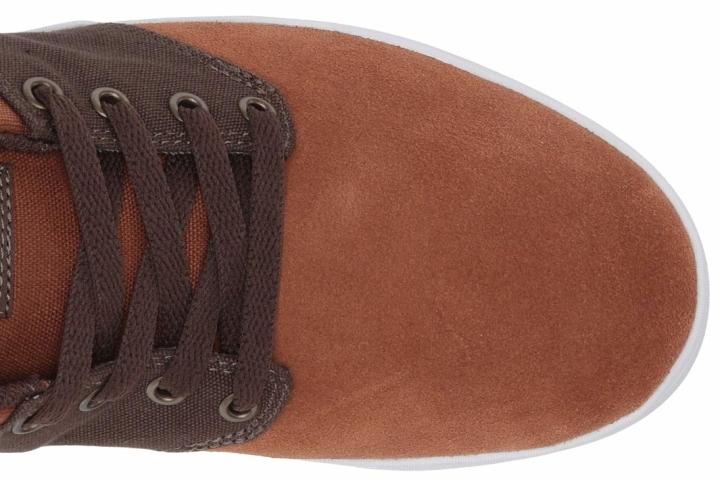 Supra's company name came from the Latin word that means "above, and all" which often represents the often excessive silhouettes of skate sneakers with vulcanized construction that appeal to the casual wear loving skaters.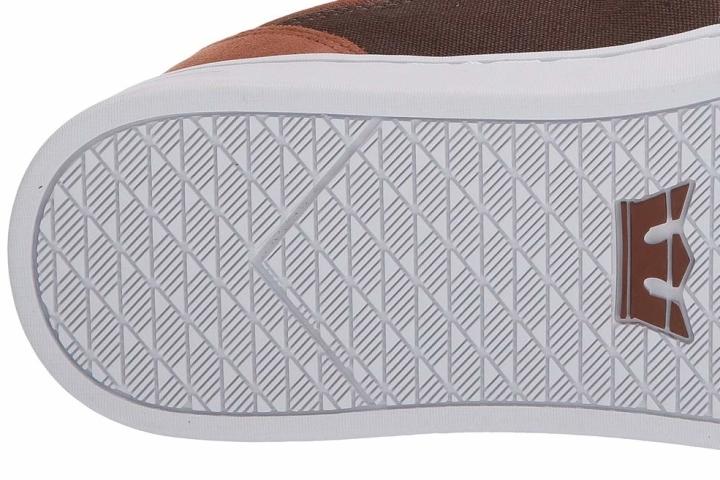 The Supra Chino Court continues the skating legacy of the California-based footwear brand. The design comes from the original Chino skate shoe. Supra designers revamped the look to offer a clean and timeless style with a vulcanized construction to improve comfort and impact protection. The low-top has a cup sole system with an ultra-cushioned EVA sole that supplies padding and traction without adding a lot of weight.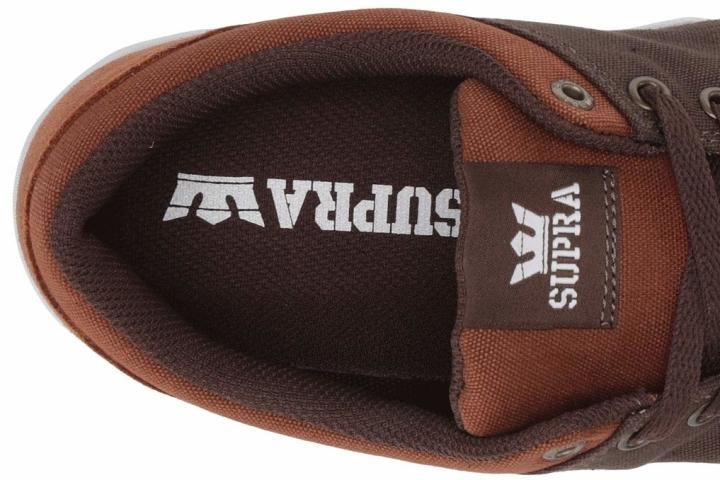 Additional info
A bone logo branding detail can be found at the tongue, sides, and bottom sole.
It comes with a padded insole that delivers impact protection.
EVA midsole offers cushioned comfort.
Metal shoelace eyelets allow for quick lacing.
Cupsole construction on the sole gives superior grip and traction.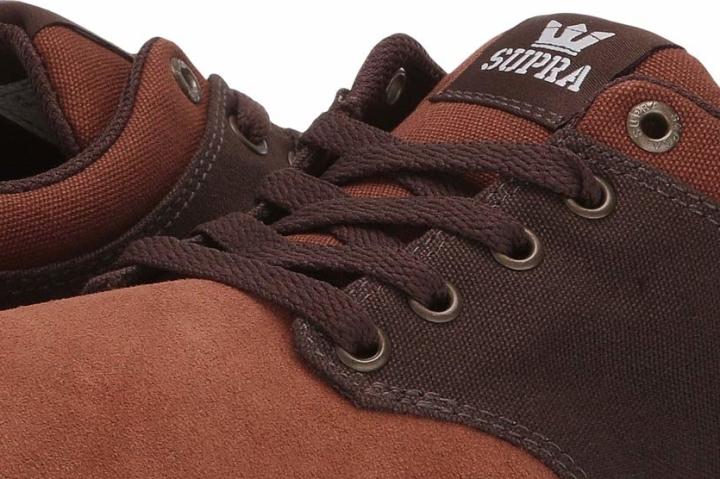 Compare popularity
Interactive
Compare the popularity of another shoe to Supra Chino Court: