Who should buy the
Sperry Flex Deck CVO Ultralite
Loaded with practical features and a stylish appeal, the Sperry Flex Deck CVO Ultralite illustrates the brand's love for the outdoors. It is a solid option if:
You are looking for a shoe suitable for casual purposes and water-based adventures.

You prefer a shoe with reliable traction on both land and boat surfaces.
Fit and sizing
A breathable and flexible fit can be expected from the mesh upper of the low-top Sperry Flex Deck CVO Ultralite. It's offered in men's sizes. There are laces at the front to help keep the fit tight, while the low-cut structure lets the ankle move unhindered.
Style of the Sperry Flex Deck CVO Ultralite
As one of Sperry's modern creations, the Sperry Flex Deck CVO Ultralite fits both the casual and active lifestyles of today. It has a sporty look that will pair well with activewear or athleisure clothing.
Pairing these kicks with jeans, t-shirts, and board shorts is ideal for any casual day. Overall, there are a lot of styling possibilities with these versatile sneakers.
Notable features
The bungee lace-up of the Sperry Flex Deck CVO Ultralite features a toggle for adjusting and securing the fit to put the shoe on and off easily. Unsurpassed ventilation is offered by the mesh upper and the perforated heel and sole. For the branding, the Sperry name is found on the midsole, while the Sailboat logo is on the tongue.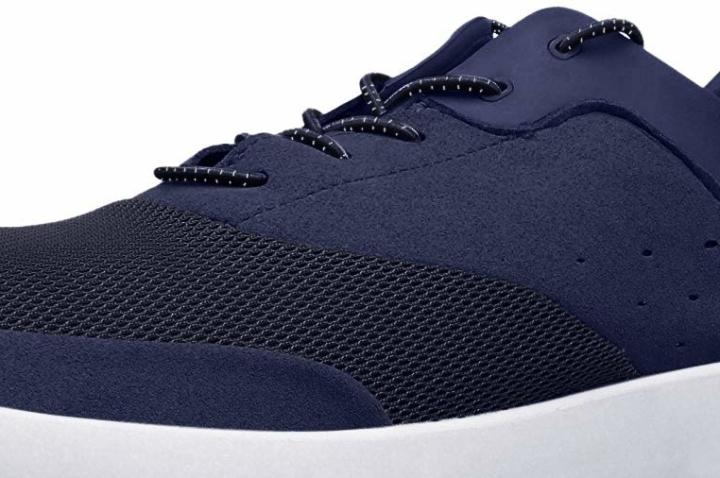 History of the Sperry Flex Deck CVO Ultralite
Since its launching in 1935, Sperry has been beloved by generations of adventurers and casual fashion lovers. It was founded by Paul Sperry, an adventurer himself who developed a passion for sailing from a young age. After a near-accident, he sought to create a shoe that would offer a firm grip across a boat's slippery deck.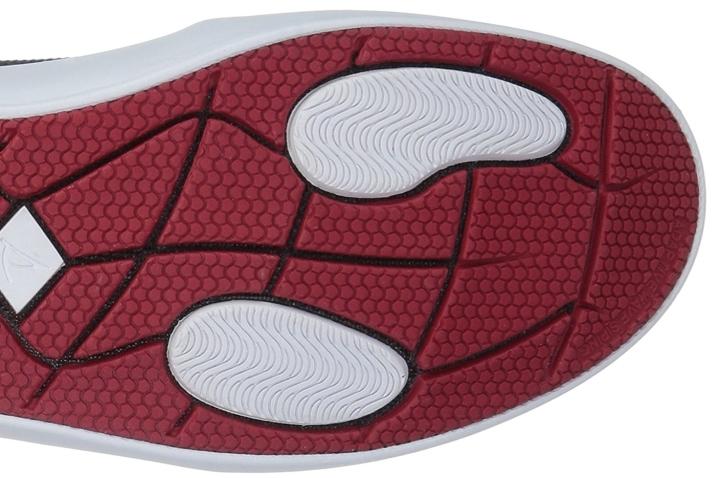 He found the answer in the paws of his dog, Prince, which had unique grooves that allowed him to run across the icy ground on a winter's day without slipping. Thus the world's first boat shoe was born, which came to be called Sperrys or Top-Siders. These models and more have also been casual wear favorites for their elegant aesthetic and functionality.
Another iconic Sperry creation is the CVO, or the Circular Vamp Oxford, which consists of a simple canvas upper, quick-dry cotton lining, and a vulcanized rubber sole. It proved to be highly popular in the worlds of tennis and surfing.
Since then the shoe has had various versions, such as the Sperry Flex Deck CVO Ultralite, designed for water and land endeavors, featuring a unique sole drainage system and an ultra-lightweight structure.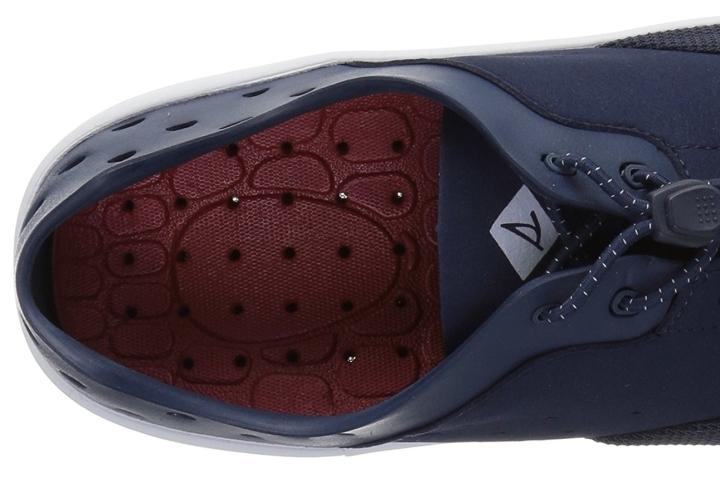 Additional info
The rubber outsole is made with Molded Hydro-Grip with Adaptive Wave-Siping, offering dynamic traction.
Improved agility is provided by the outsole, which is also incorporated with patented SON-R Technology that provides natural sensory feedback.
Superior comfort and zero water absorption are delivered by the perforations on the EVA foam heel and midsole footbed.
Compare popularity
Interactive
No popularity data available for this shoe at the moment.