Consumers are all praised with the Skechers Track - Bucolo, thanks to its lightweight comfort, appealing design, true-to-size measurement, and supportive platform. On the contrary, its durability and insole build has been a concern among customers. Despite that, it is still identified by the wearers as a well-performing pair for its ability to deliver results during rigorous training sessions.
Pros
True-to-size
Trendy design
Lightweight
Multipurpose
Supportive platform
Good quality-price ratio
Durable
Cons
Inconsistent fit
Some durability issues
Insufficient support
Who should buy the Skechers Track - Bucolo
The Skechers Track - Bucolo delivers both style and comfort. This model also suits the foot shape and biomechanics of men. It is a solid choice if:
You are looking for a shoe enjoyable enough to be worn both for walking and workouts.
Budget is a concern but you are after a reasonably priced pair that could deliver improved training results to its wearers.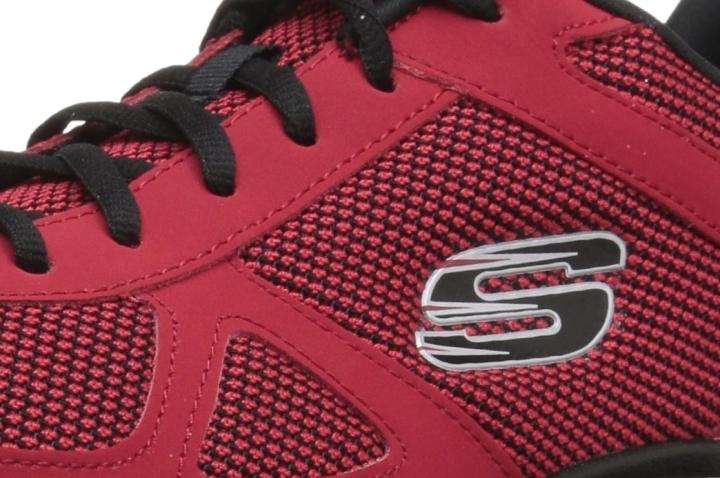 Multisurface outsole traction
The Skechers Track - Bucolo has a rubber covering the bottom. This material displays traction on various types of surfaces. It is also flexible to enable the user to move freely during workouts.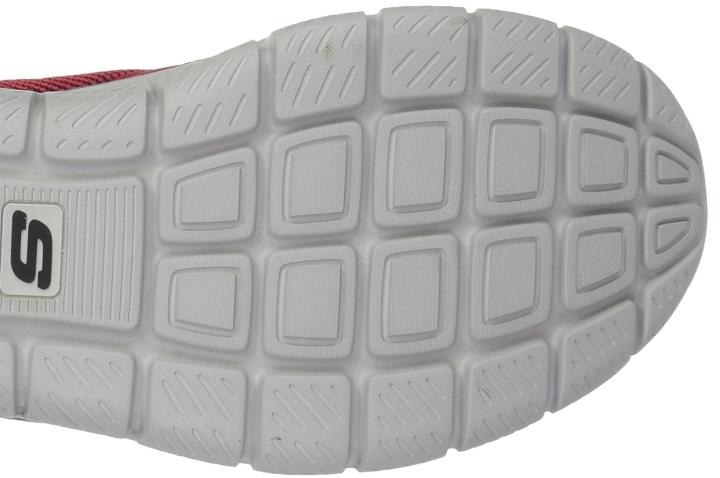 Lightweight insole cushioning
The Skechers Track - Bucolo employs the full-length Memory Foam insole to cushion the foot. It is also lightweight to let the wearer feel light on their foot.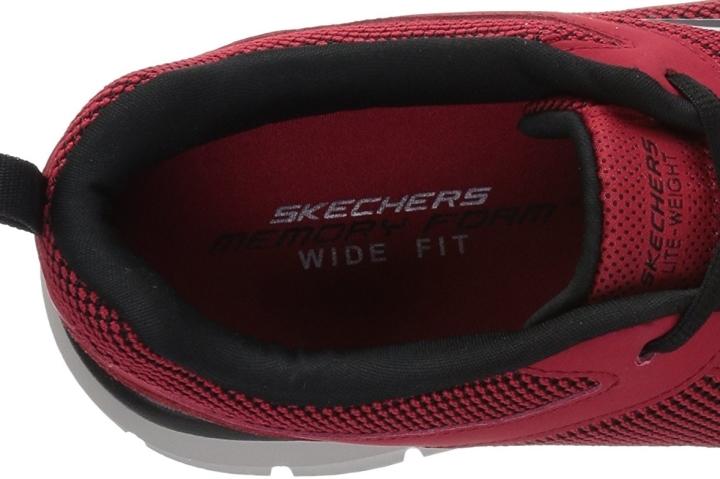 Pliable midsole
A featherweight midsole attenuates the impact that may cause stress and injuries. It is pliable to permit natural movements.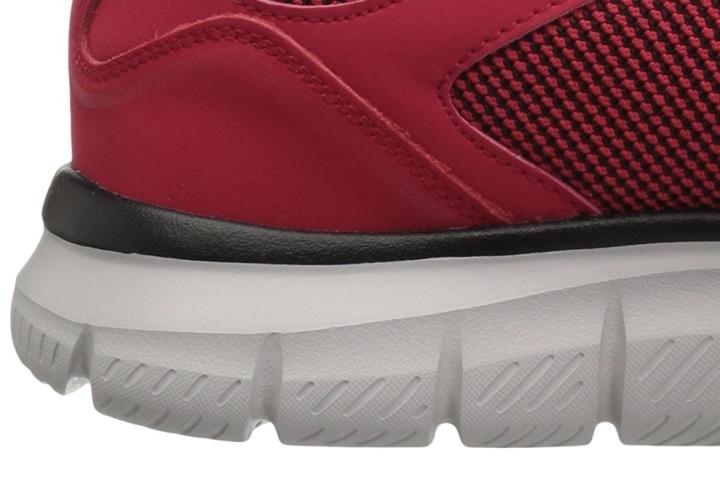 Enhanced stability
A smooth action leather fabric covers the top part of the Skechers Track - Bucolo. It is rigid enough to protect and steady the foot during training sessions. Mesh panels have been sewn into the key areas that enable air to circulate within the foot chamber.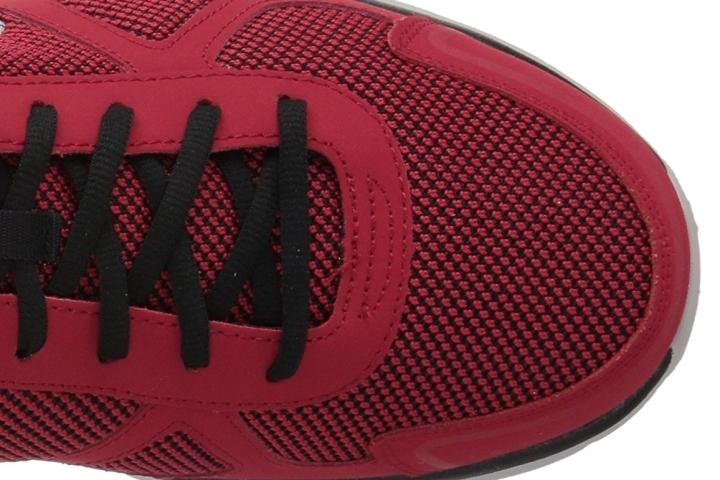 Leather overlays adorn the high-wear toe, side, and heel areas for support.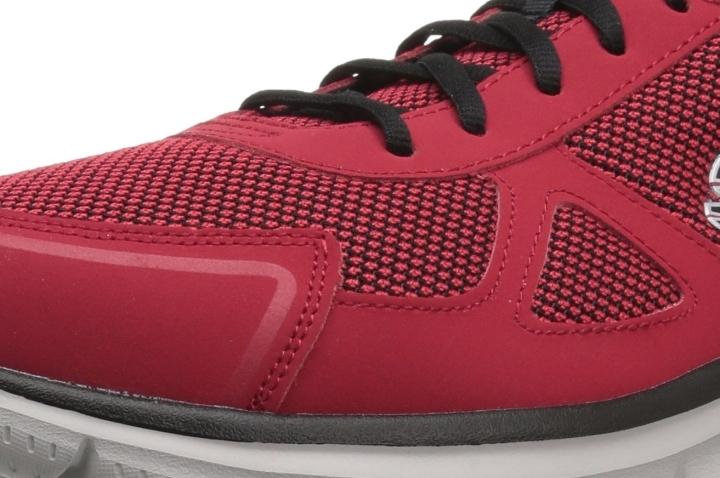 The Skechers Track - Bucolo's lacing system
The trainer utilizes a traditional lace closure for an adjustable fit. The lacing system also contributes to the lateral support as it creates fortified sidewalls when the laces are pulled taut.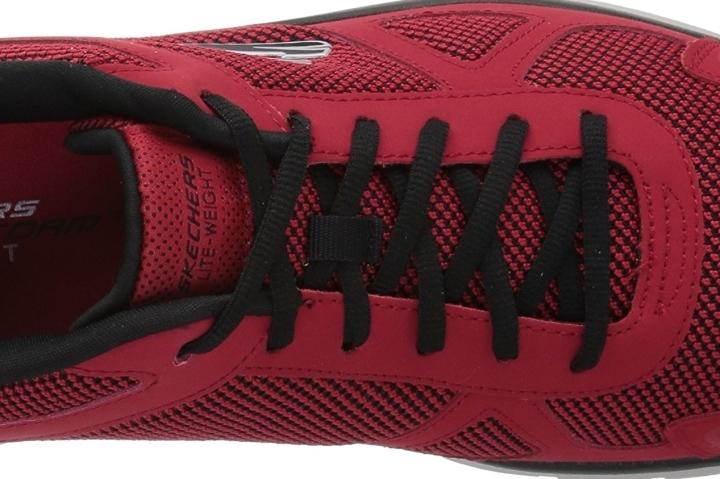 The collar and tongue have been padded which protects the skin against irritations. They also make the footwear fit more snugly to thwart accidental heel slippage.