Celebrated by fans for its outstanding comfort, support, and lightness, the Skechers Solar Fuse-Kryzik earned the admiration of most wearers. Its fashion-forward aesthetics didn't go unnoticed too. Many are enamored with its beauty. However, not everyone was pleased with this footwear. Despite the complaints, the shoe earned a lot of fans with its comfiness and style.
Pros
Comfortable in-shoe feel
Stylish and versatile
Supportive
Available in wide sizes
Good arch support
Comfy out of the box
Makes wearers look young
Lightweight
Great quality and construction
Cons
Produces a squeaky noise
Dull colorways
Who should buy the Skechers Solar Fuse-Kryzik
Equipped with an Air-Cooled Memory Foam insole and an ultra-lightweight and highly flexible midsole, the Skechers Solar Fuse-Kryzik is a solid option if:
You are after a shoe that offers comfort that could last all day.
You prefer footwear with the right amount of support for walking, jogging, and running activities.
A pair of kicks suitable for wide-footed wearers is what you need.
You are looking for footgear that doesn't require a break-in period.
A shoe that could make older folks appear youthful is what you want.
Fit and sizing
The Skechers Solar Fuse - Kryzik is available in regular and wide-fit US men sizing. Women can size down to 1 ½ size. It has a lace-up closure allowing a custom and secure fit. A padded collar and tongue cushion the foot. The stretch-fit upper keeps the shoe snug and ventilating panels make it breathable.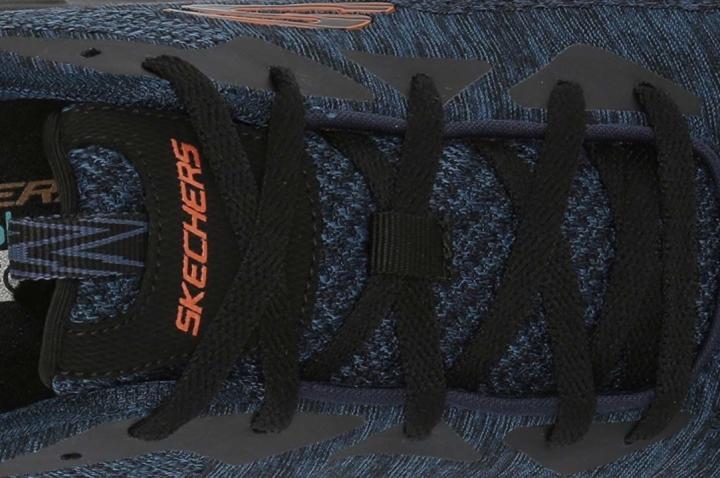 Style of the Skechers Solar Fuse-Kryzik
The men's silhouette Skechers Solar Fuse - Kryzik is a multi-color sport-style sneaker with athletic comfort. Its smooth upper is made of soft woven athletic knit in a circular knit style with heathered detailing creating a two-tone upper with multiple pattern details. The collar has a color-matching or color-contrasting trim at the edge and extends to the back creating a heel panel.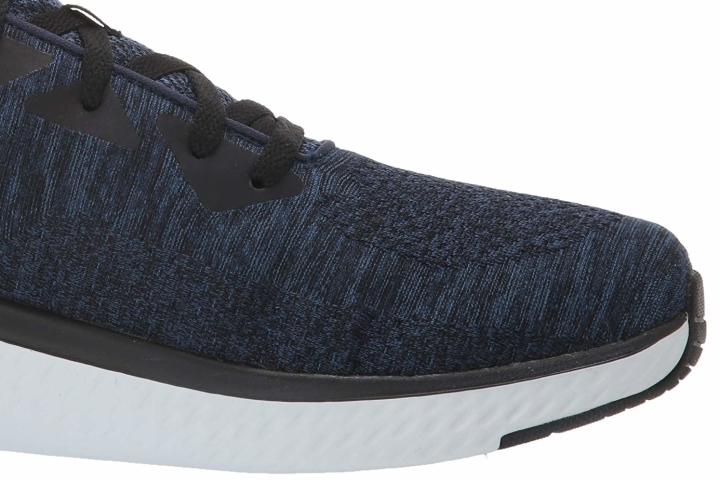 The midsole is textured with a color-contrasting top layer trim that color-matches with the heel and toe panels that extend slightly to the midsole. Color-contrasting Skechers branding and the S logo appear on the tongue and lateral side. The Skechers Solar Fuse - Kryzik is available in multiple colorways such as black/white, gray/navy, gray/black, navy/black, olive/black.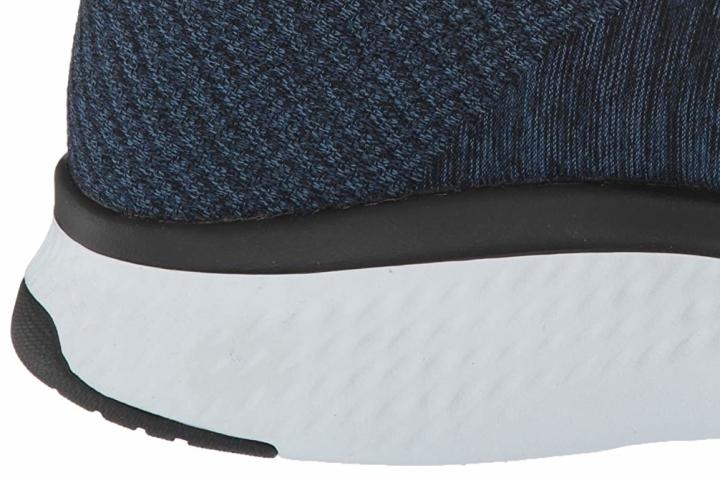 Notable features
The Skechers Solar Fuse - Kryzik has a stretch fit type upper made of soft woven athletic knit in a circular knit style that provides a stretchable comfort fit. Woven-in athletic design heathered panels and interwoven ventilating front and side panels make the pair breathable and add to the two-tone multi-pattern aesthetic of the upper.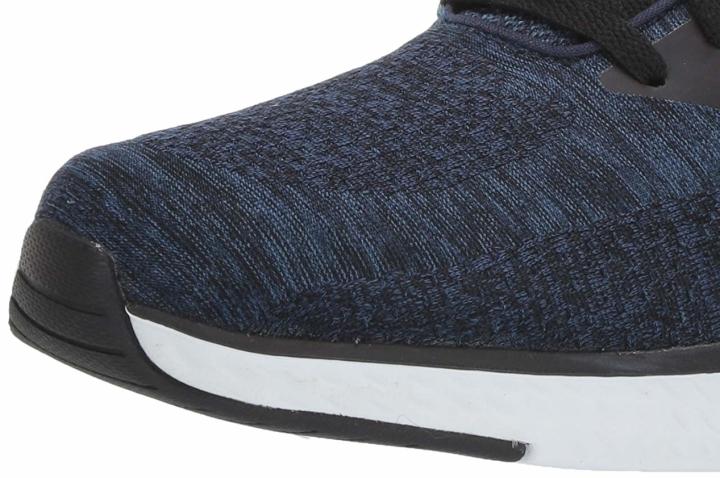 It has a lace-up closure allowing a custom secure fit and synthetic overlays at the lace stays, providing added durability. It's reinforced at the heel with an overlay panel that has a Skechers logo. A padded collar and tongue cushion the foot keeping it snug. Soft fabric shoe lining gives it a cozy in-shoe feel.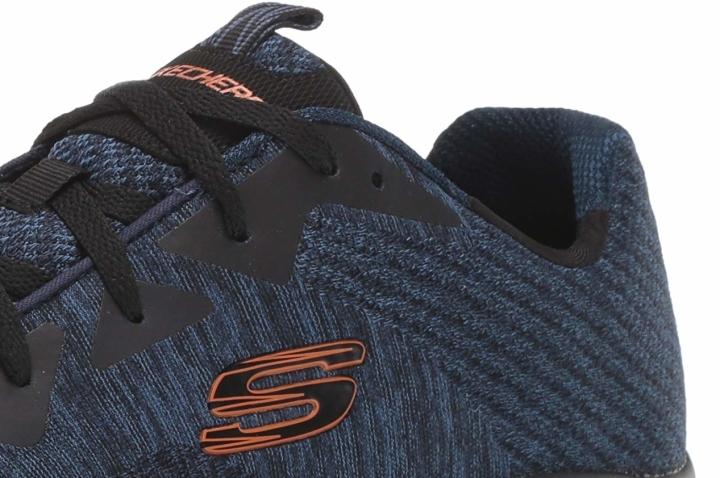 Air-Cooled Memory Foam insole and a highly-flexible ultra-light midsole keep the feet well-cushioned and supported when moving. A tongue pull tab allows wearers to slide into the sneakers with ease.
A flexible outsole with toe and heel panels provides grip.
History of the Skechers Solar Fuse-Kryzik
Robert Greenberg founded Skechers in 1992 after retiring as CEO from L.A. gear which he also previously founded in 1978. The multi-billion company started out as a distributor of Doc Martens shoes. After more or less a year, Greenberg decided to turn it into his own brand that designs and markets footwear for the younger market.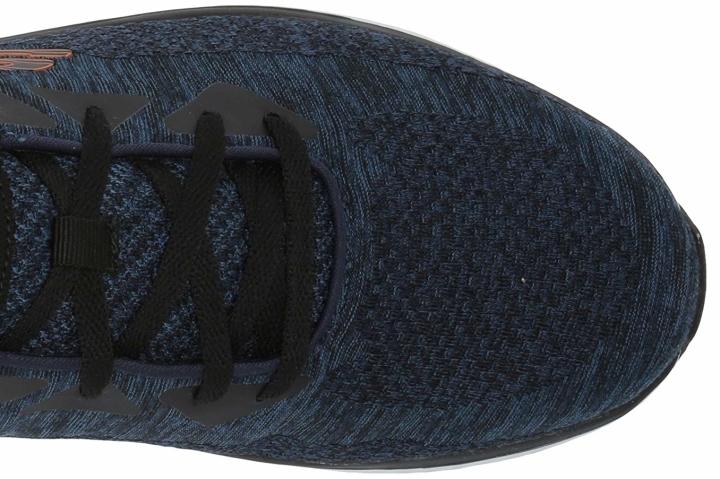 1993 was the breakthrough year for Skechers when it released its Chrome Dome, a unisex grunge-style shoe that was the trend at that time. This success positioned Skechers in the footwear industry as a brand that is able to design and market shoes that fit the changing trends and suit the tastes of the young and hip market.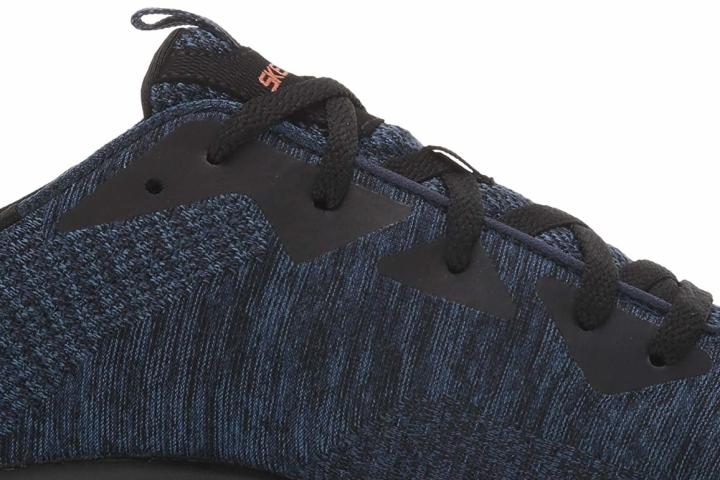 After years of releasing sneakers, Skechers footwear is now grouped into two divisions: performance and lifestyle. The performance division includes Skechers GoWalks and Skechers GoRun while the lifestyle division includes Skechers Relaxed Fit, BOBS, and Skechers Memory Foam.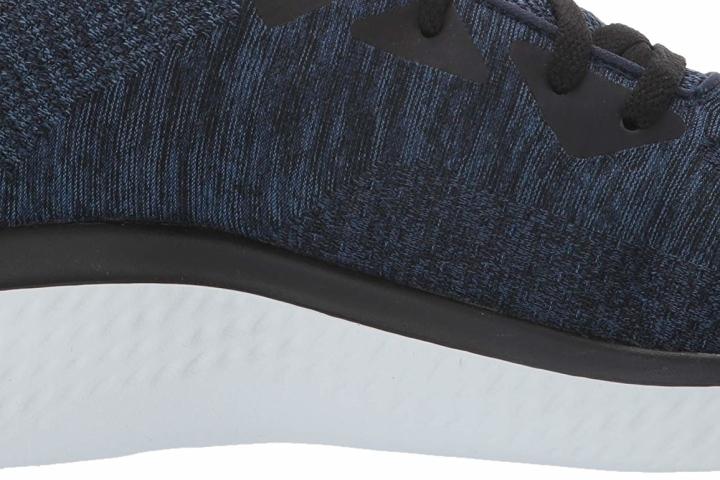 One of the lines released under the lifestyle division is the Skechers Solar Fuse line. It's a low-top sneaker available in two styles: slip-on construction and lace-up closure. Generally, it has a breathable upper that keeps the foot fresh and dry and an Air-Cooled Memory Foam that provides cool and lightweight cushioning, shock absorption, arch support, and stability.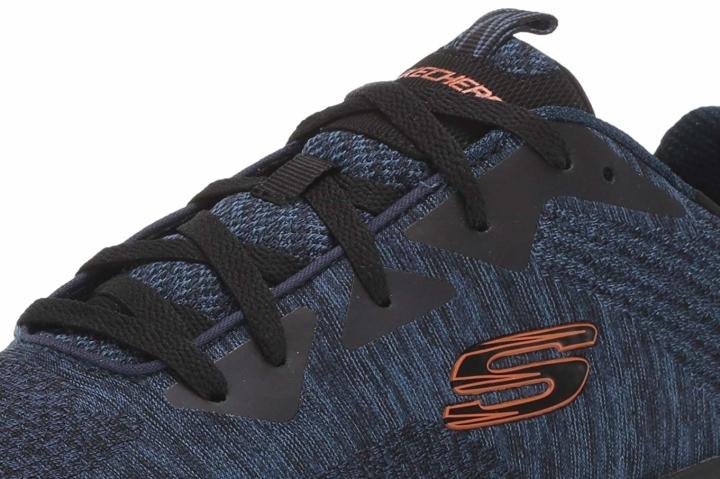 Skechers is now a multi-billion dollar award-winning company that continues to develop and market products of quality, comfort, style, and practicality. It offers various products for men, women, and children across the globe in more than 170 countries through its retail stores or third-party partners.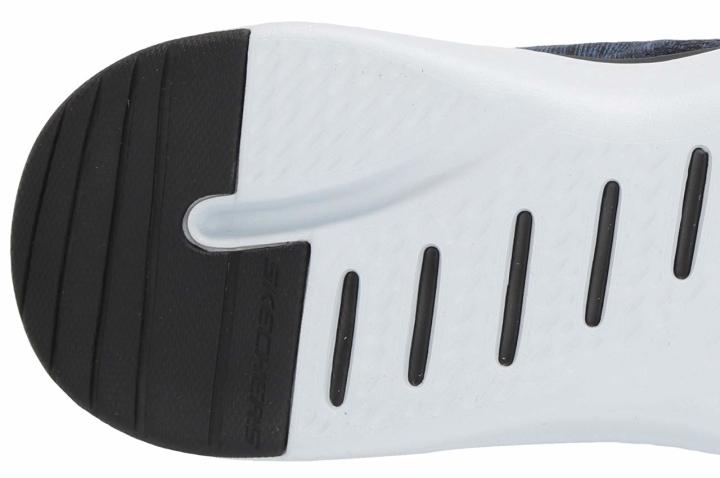 Nice to know about the Skechers Solar Fuse-Kryzik
The Skechers Solar Fuze - Kryzik has a 1 ¼ inch heel