Many were greatly satisfied with both the comfiness and aesthetics of the Skechers GOwalk Max-Privy. Wearers were also delighted with how easy to use and light this footwear is. Its sturdiness over time also earned consumers' thumbs-up. However, some wished the shoe to have more available color choices for the wide versions. Despite that, it got a spot among highly recommended pairs, thanks to its many positive attributes.
Pros
Comfortable footbed
Versatile
Perfect size and the width
Aesthetically pleasing
Durable
Handy slip-on style
Lightweight
Cons
Limited wide variant color choices
Requires a break-in period
Who should buy the Skechers GOwalk Max-Privy
The Skechers GOwalk Max-Privy is a slip-on walking shoe for men. Its lightweight materials support more natural movements and provide breathability. Its durable, responsive, and flexible platform delivers a pleasurable walking experience. It is a solid option if:
A shoe that performs well and is comfortable enough for long hours of walking and standing is what you need.

You are looking for a walking companion easy to wear and remove for folks with impaired mobility.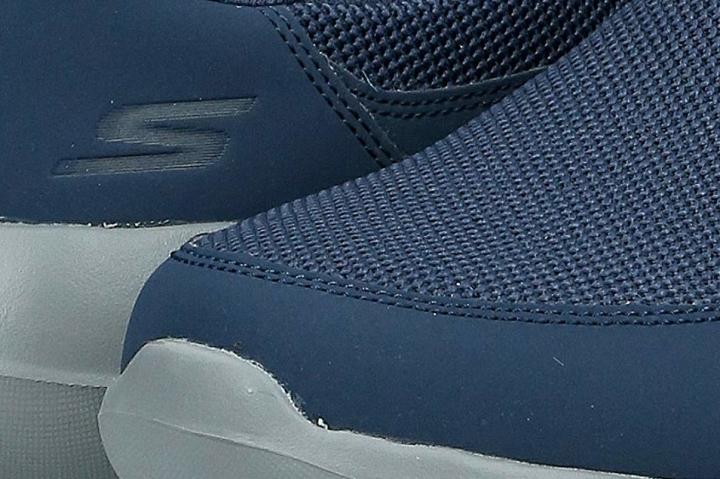 A bottom that lasts
The midsole of the Skechers GOwalk Max - Privy is durable and firmer at the bottom since it also serves as the outsole.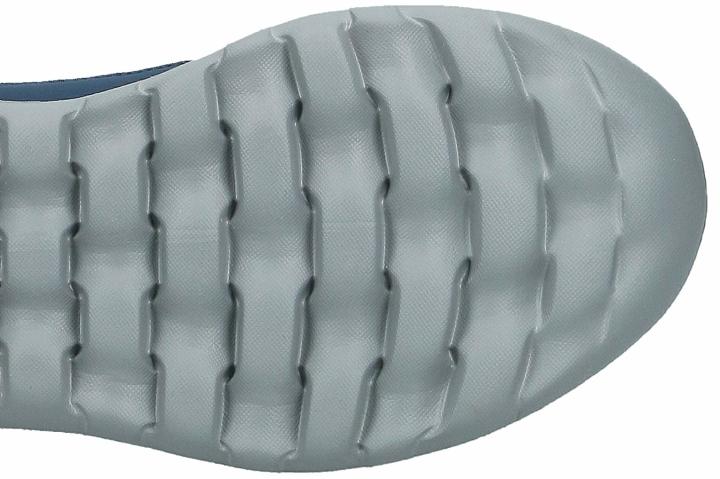 It features a tread pattern that resembles a wicker basket which provides multi-directional flexibility and traction.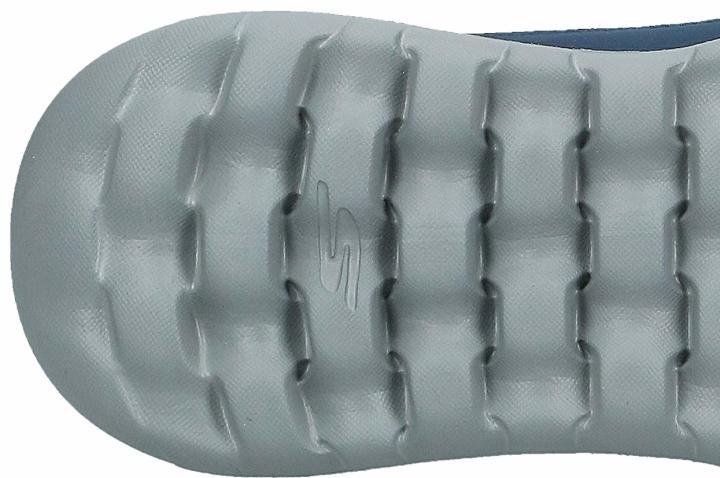 Underfoot airflow
The foot is kept comfortable and supported by the Air Cooled Goga Mat insole. It also ensures that air circulates inside to maintain a comfortable temperature for the foot.
Lightweight cushioned platform
The main midsole of the Skechers GOwalk Max - Privy is made of the 5GEN technology. This cushioning unit is a proprietary injection-molded compound that is lightweight.
It has a memory retention property that absorbs impact. It is also responsive, which means that the impact of each step is converted into energy to push off.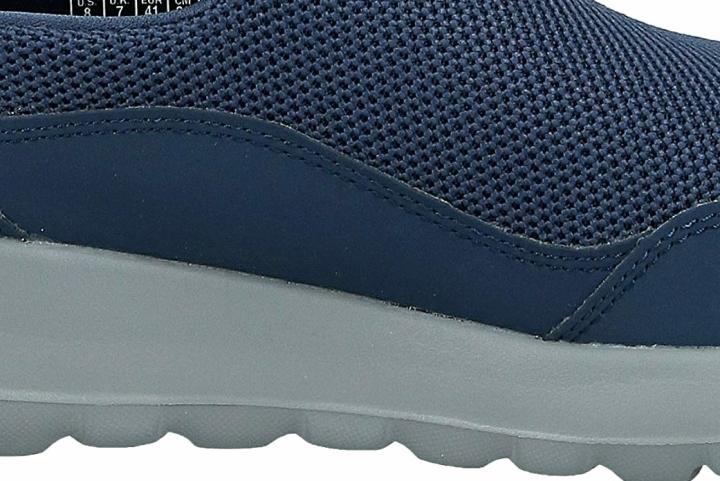 The Skechers GOwalk Max-Privy's upper
The Skechers GOwalk Max - Privy is equipped with a super lightweight mesh that delivers a comfortable fit. The material is breathable and keeps the foot chamber aerated.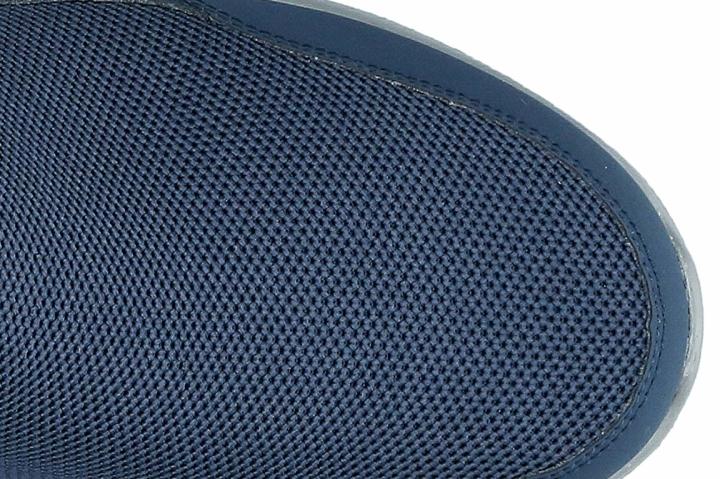 Synthetic overlays protect some parts of the upper, such as the toe box, the lower half of the quarters, and the rearfoot. The rearfoot overlay also functions as an external heel clip that holds the back of the foot steady.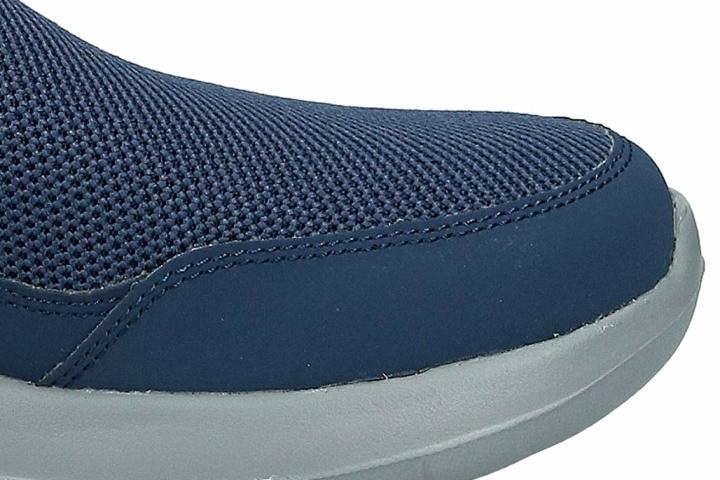 Snug rearfoot section
The trainer sports a slip-on silhouette and there are no laces or straps at the midfoot that would allow users to adjust the fit. There is a pull loop at the back of the collar which makes it easy to put on the shoe.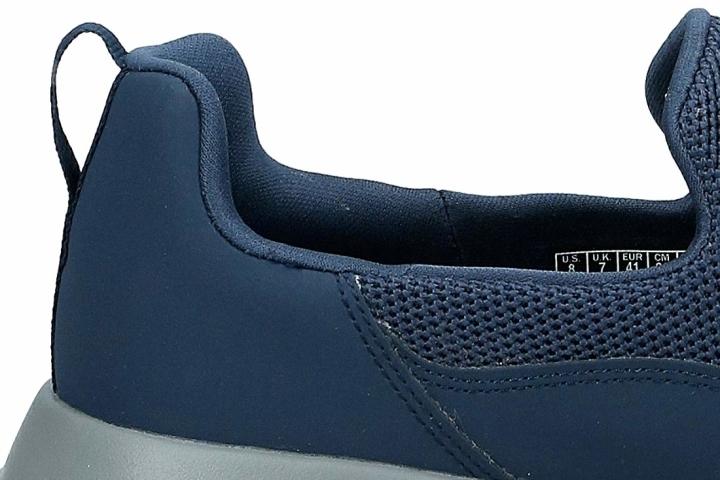 The smooth inner lining keeps the foot comfortable. On top of that, the lightly padded collar keeps the Achilles area free from chafing while also securely locking the foot down.