The Skechers GOwalk Joy-Terrific earned tons of praises from an immense number of wearers for its comfort and long-lasting ability. Its aesthetics also didn't fall short. Many were captivated by its fashion-forward design. On the contrary, a handful of complaints emerged about its upper's lack of support. Still, this footwear gained the favor of the majority for its comfortable build and other positive traits.
Pros
Comfortable for all-day wear
True to size and width
Appealing style and colorways
Impressive durability
Lightweight
Cons
Insufficient upper support
Thick heel section
Who should buy the Skechers GOwalk Joy-Terrific
The Skechers GOwalk Joy-Terrific is a walking shoe that caters to people who are constantly on their feet. It features a sole unit that has enough cushioning to absorb shock. It is a solid choice if:
A shoe durable enough to withstand hard surfaces like asphalt and concrete is what you need.
You have been sustaining some discomfort in your lower extremities that a shoe with the ability to prevent foot, leg, and knee pain is what you are after.
Work or other everyday activities require you to change footwear every so often that you need a shoe that offers quick slide-in action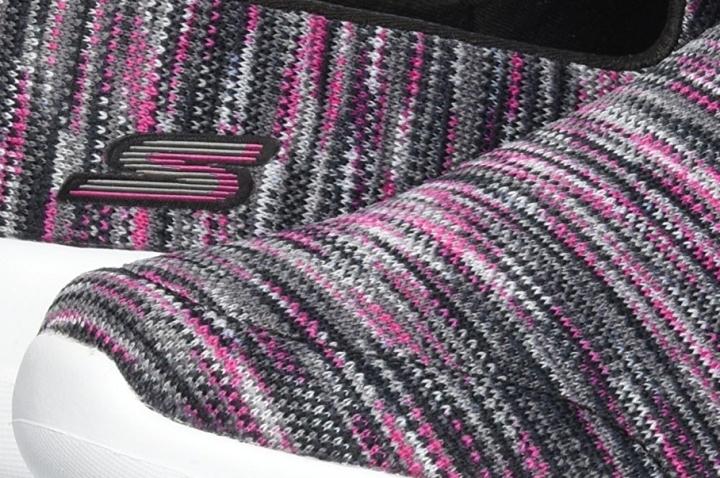 Made for concrete
The Skechers GOwalk Joy - Terrific sports an exposed midsole. It means that the midsole withstands the wear and tear associated with walking on pavement.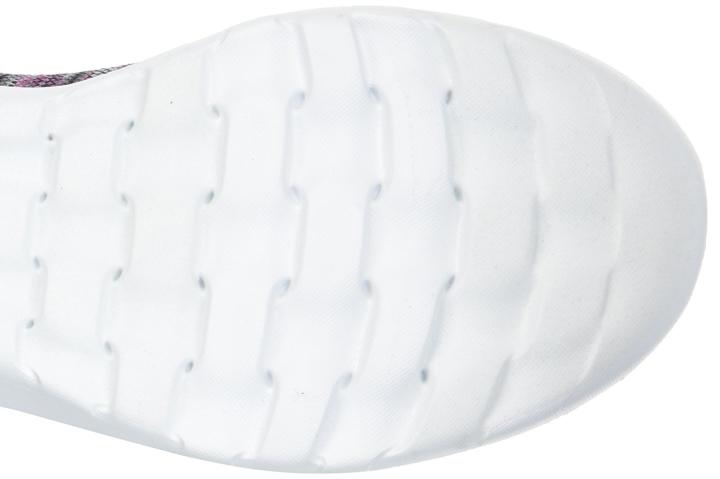 The woven-like tread pattern delivers a comfortable walking experience. The flex grooves facilitate natural foot flexion and enhance the traction of the platform.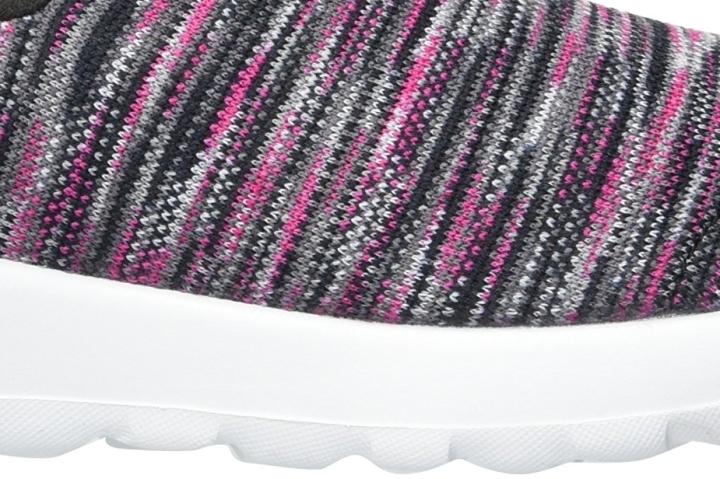 Shock attenuation
The midsole of the Skechers GOwalk Joy - Terrific is made of the 5GEN cushioning technology. This proprietary platform is lightweight and durable. It is responsive which allows it to attenuate shock better and prevent discomfort or injuries to the feet, legs, or knees.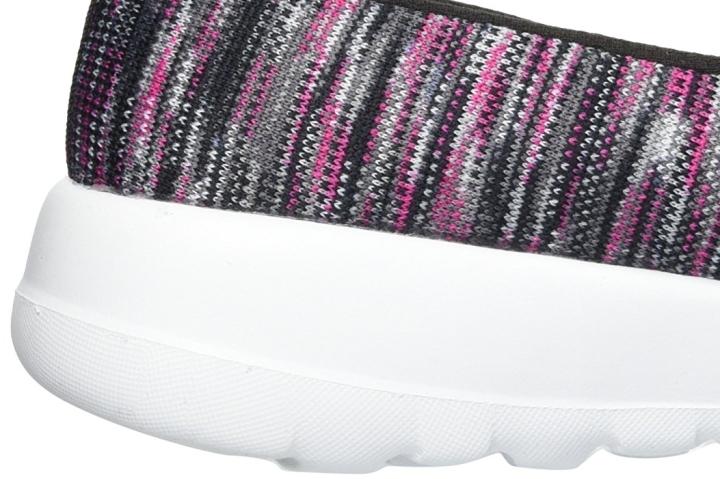 Inside is the Goga Max insole. This component enhances the cushioning of the midsole. It also supports the foot to keep it steady.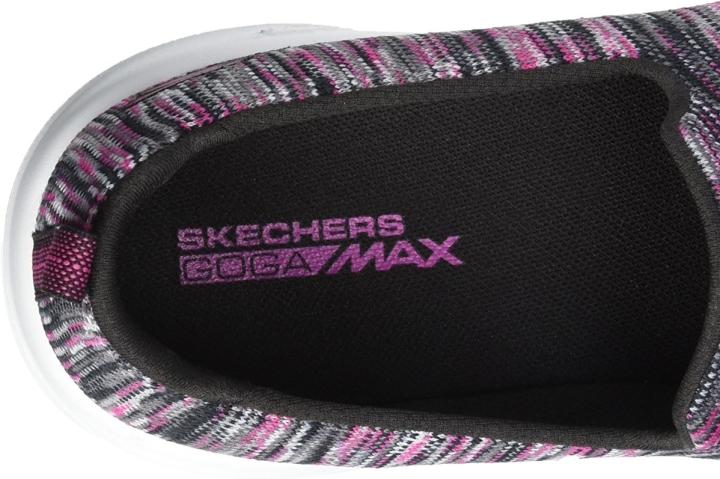 The Skechers GOwalk Joy-Terrific's upper
The Skechers GOwalk Joy - Terrific utilizes a mesh upper. This material is lightweight, so it doesn't weigh the foot down. It expands and accommodates foot movements naturally.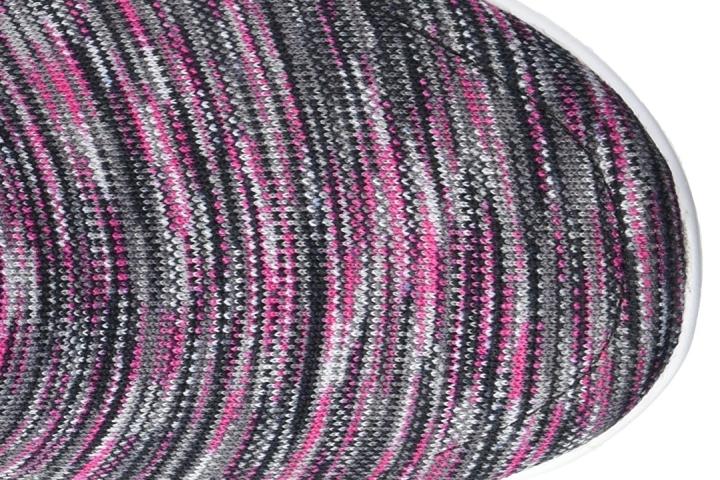 The footwear features a knit-in athletic stripe pattern. This design adds a stylish flair to the shoe.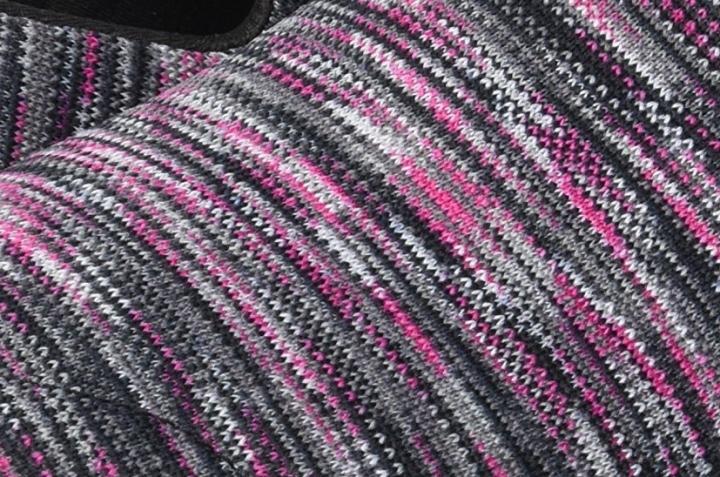 A featherweight sockliner lines the inside of the trainer. Like the material of the upper, it adapts to the foot while walking to deliver consistent support.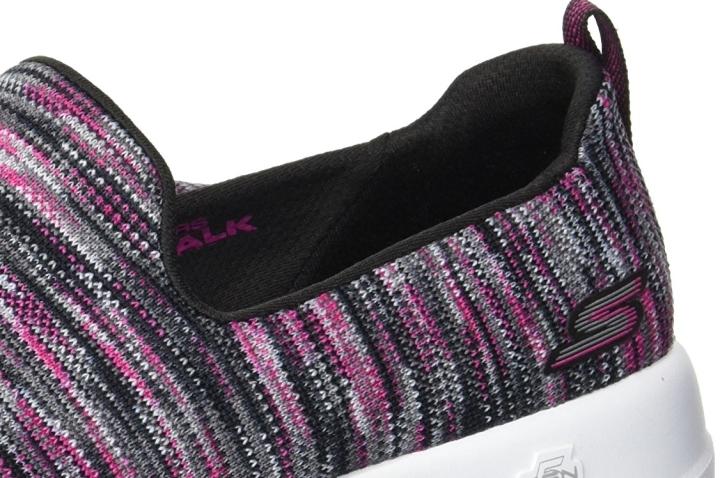 Quick slip-on action
The shoe has a slip-on design. It lacks any adjustable systems like laces and straps, but it does have a wide mouth that allows it to accommodate the broadest part of the foot easily.