The overall feedback of people towards the GOrun Max Cushioning Premier has been positive. This Skechers running shoe is deemed highly welcoming of the natural performance of the foot. Comfort and injury alleviation are also traits that can be effortlessly observed when wearing this product. On the other hand, the need for a break-in period, the quick-to-wear-out external pad, and the too-high arch are criticized.
Pros
Suitable for daily running
Generous underfoot cushioning
Versatile
Roomy toe box
Breathable
Eases cramps and tendinitis
Cons
Needs a break-in period
Flimsy outsole
Too-high arch structure
Who should buy the Skechers GOrun Max Cushioning Premier
You will love the Skechers GOrun Max Cushioning Premier if:
You want neutral running shoes that offer maximum underfoot support
You want a running shoe that is versatile enough that it can be used for other activities and even casual wear
You want a breathable shoe that helps ease underfoot cramps and tendinitis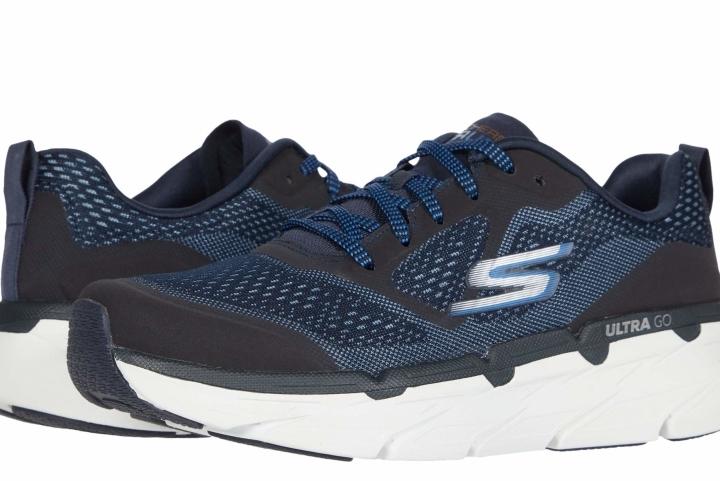 Get heightened grips with the Skechers GOrun Max Cushioning Premier outsole
The outsole unit of the Skechers GOrun Max Cushioning Premier is majorly made of ground-contact foam. The surface of this material has traction patterns that heighten the gripping capacity of the shoe. The brand even touts the compound that makes up this exposed midsole base as resistant to wear.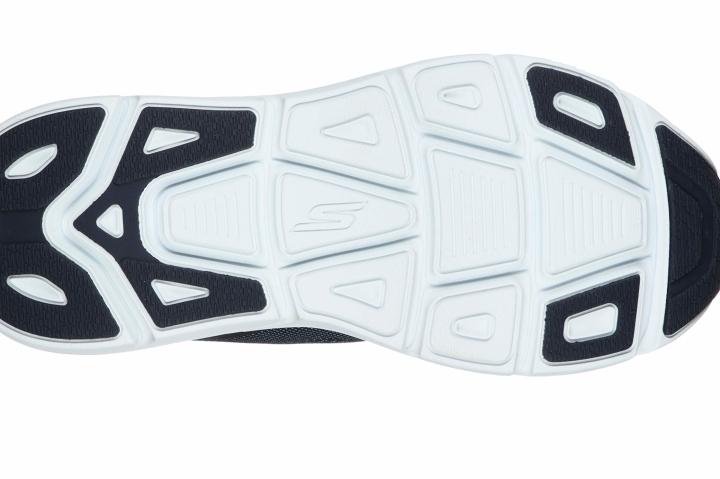 Rubber nodes cover the high-wear areas of the heel and forefoot, fundamentally acting as shields against the abrasive nature of the ground. These add-ons are also naturally grippy.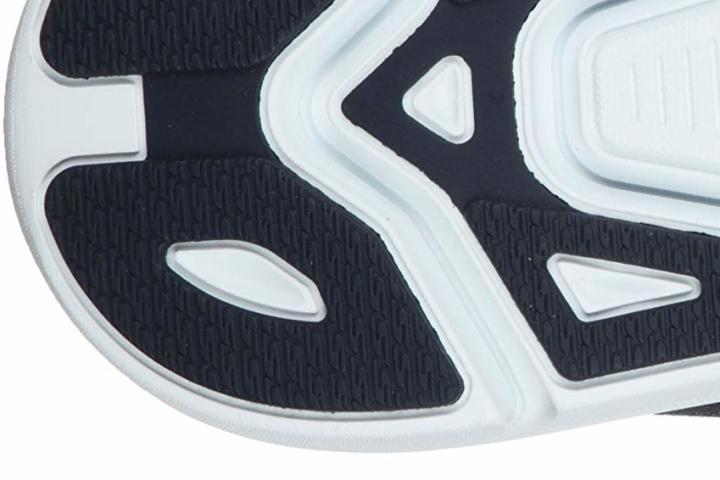 Skecher's ULTRA GO foam
Underfoot cushioning is the responsibility of the ULTRA GO™ foam, a full-length piece that delivers generous support throughout the running session. The touted highlight of this accouterment is its thickness, a trait that enthusiasts of max cushioning can fully enjoy.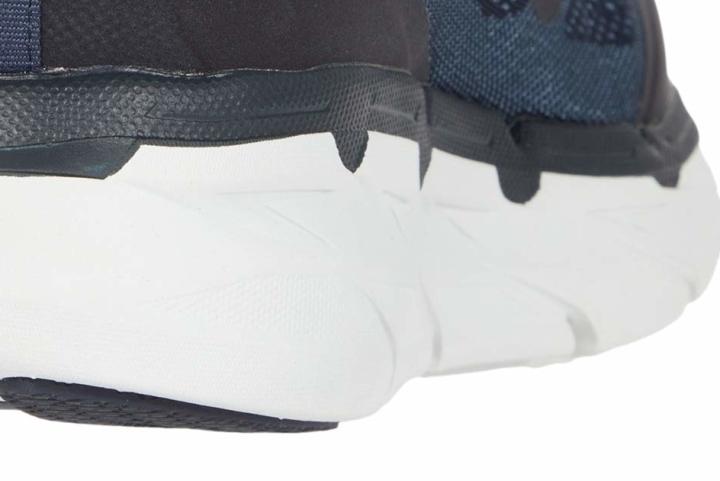 An Air Cooled Goga Mat® insole is placed right above the primary cushioning unit. This add-on becomes a soft surface for the underfoot. It conforms itself to the curves of the arch and forefoot, giving support to areas that don't usually receive it.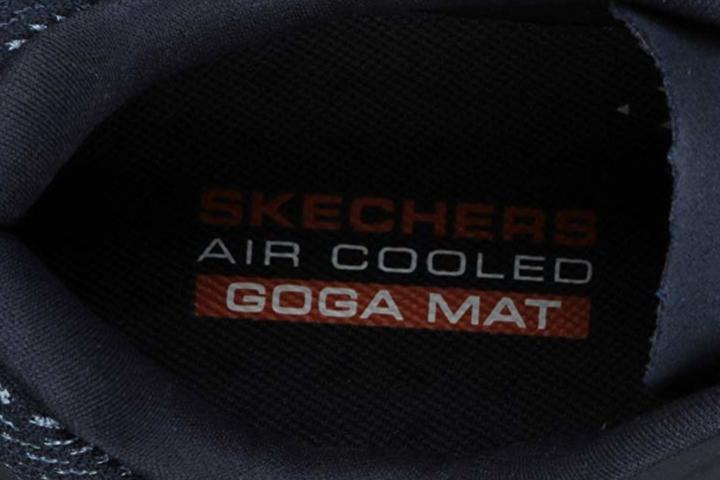 Seamless and breathable coverage of the Skechers GOrun Max Cushioning Premier upper
The upper unit of the Skechers GOrun Max Cushioning Premier is made of engineered mesh. This textile offers form-fitting coverage that is seamless and breathable.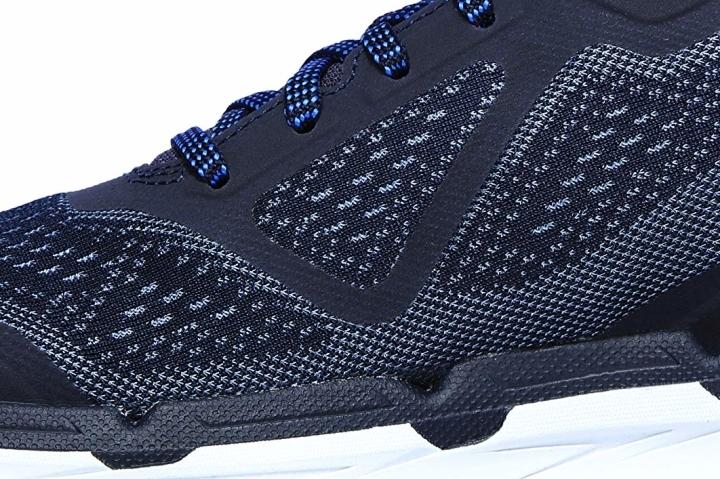 Small holes permit air through the foot-chamber while stretchy yarns ensure flexible performance. Engineered mesh is an upgrade that well-known running shoe series like the Saucony Omni and the Hoka Clifton are utilizing.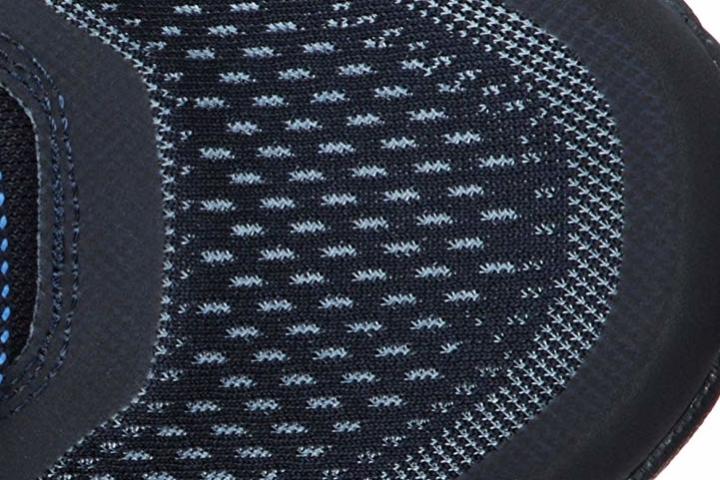 Synthetic overlays are hot-melted onto strategic areas of the upper unit. These thin elements bolster the structure of the upright silhouette while also helping the lacing system as it delivers a snug yet adjustable hug.