Who should buy the Skechers Glide-Step Flex
The Glide-Step Flex is your rush-hour companion that projects a sporty vibe. Purchase it if:
You wish to be as nimble as possible on busy days.
Sneakers that don't squeak take priority on your to-buy list.
Your arches need that extra care and attention.
Athleisure kicks that provide high tenacity on various surfaces are what you're after.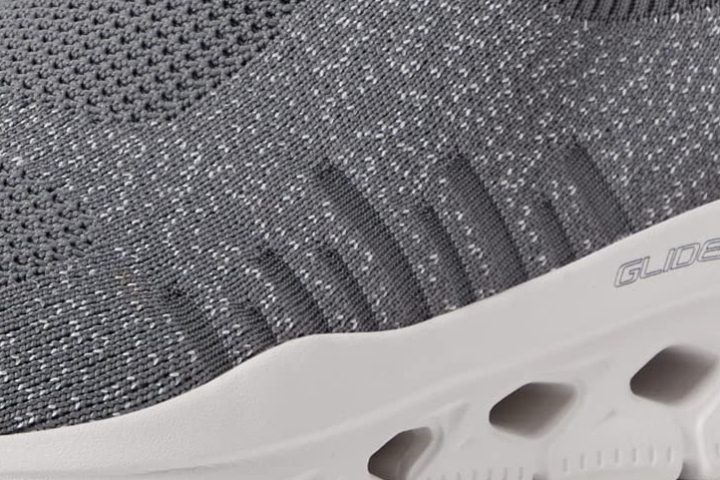 Who should NOT buy
If you need a pair with a hardier ankle cuff, check out the Calibrate Runner from PUMA. And if you prefer something that comes with no cleaning issues, go the Adidas Questar Rise route.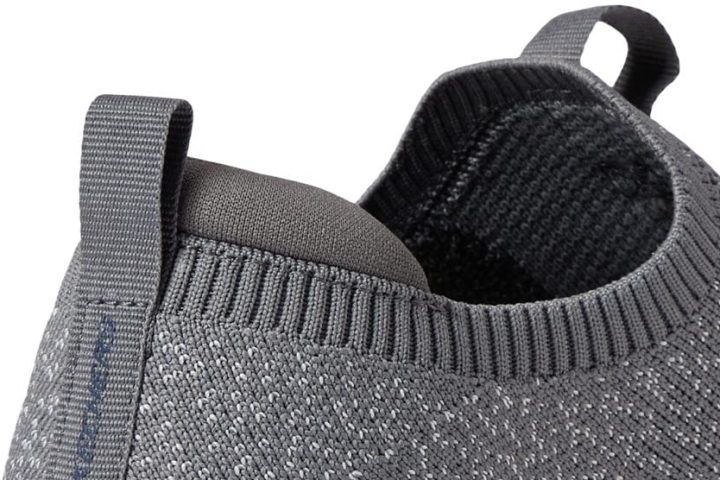 Sock-like comfort from the box
People in droves are stunned by the high comfort level of the Glide-Step Flex. "Snug from the get-go" is how one reviewer describes the shoe's uber-supple interior. "It is so comfortable that I sometimes think I am walking on air," says another.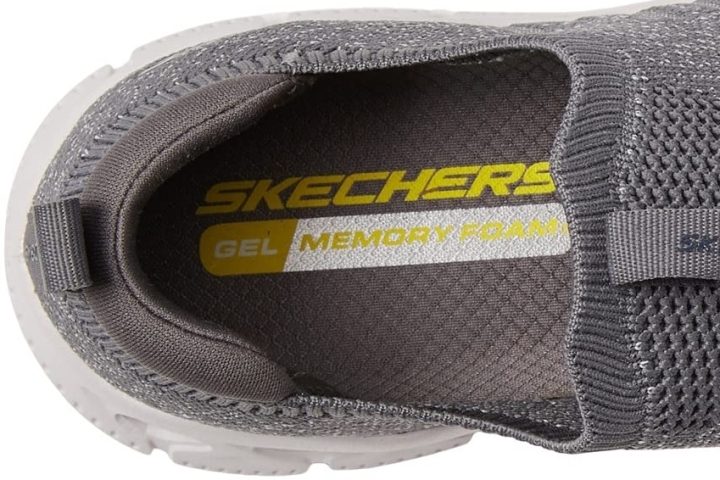 The snug-but-never-too-tight Glide-Step Flex
This comfy slip-on from Skechers hugs the foot just right, and sneakerheads agree. A shoe collector says that it "provides a comfortable fit without feeling like you have a vice grip on your feet."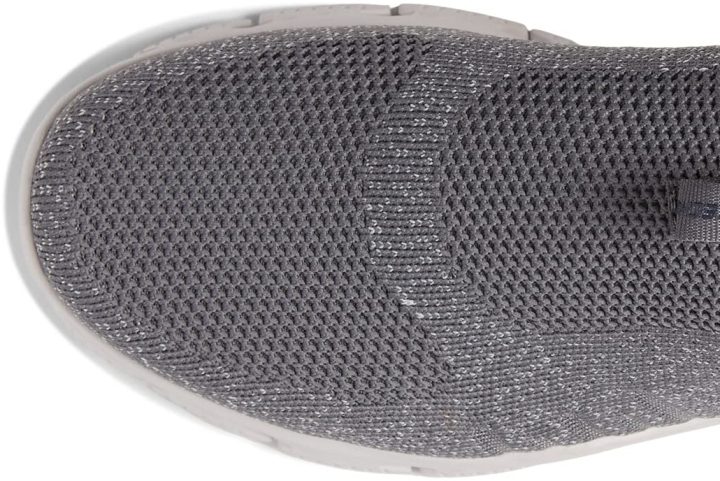 Guided steps without the bulk
A reliable support system is among the things to look forward to in the Skechers Glide-Step Flex. Remarks such as "awesome support!" and "the cushion gives great support" back this statement. And the best part: the shoe is supportive without being weighty.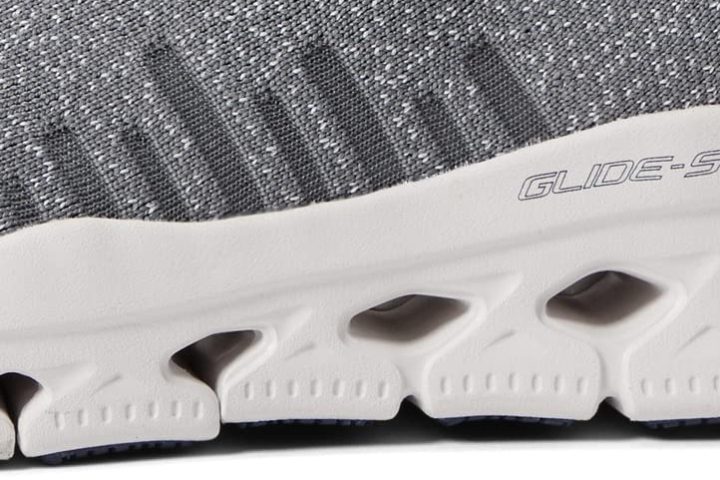 The Glide-Step Flex's flimsy collar
The Skechers Glide-Step Flex's "ankle area needs more durability," says a reviewer. The deal here is that, with repeated use, the featured kick's cuff becomes wrinkly, which is the case in some sock sneakers.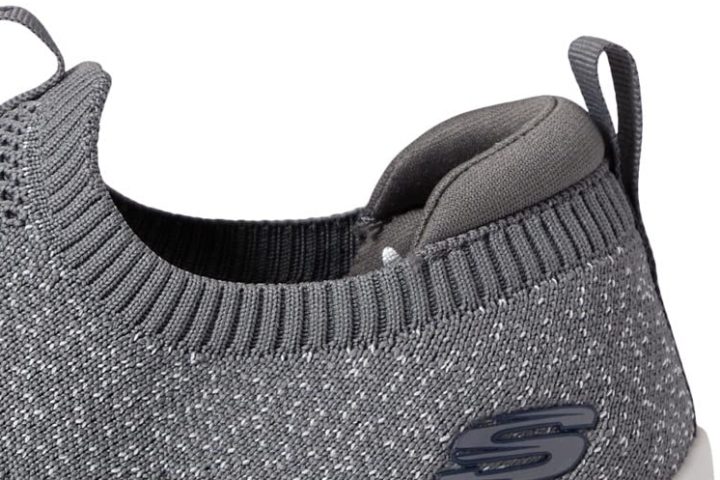 Lizard-like adhesion in every pair
One of the secret weapons of the Skechers Glide-Step Flex lies in its sticky outsole. "Walking on a Goodyear tire is awesome!" says a super-impressed sneaker fan.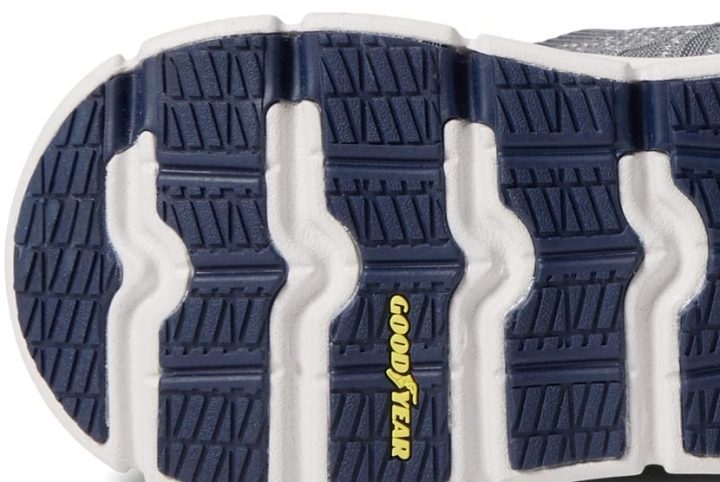 Because of its ultra-reliable grip, many people use the shoe in their workplaces. One of them calls it a "sweet work shoe."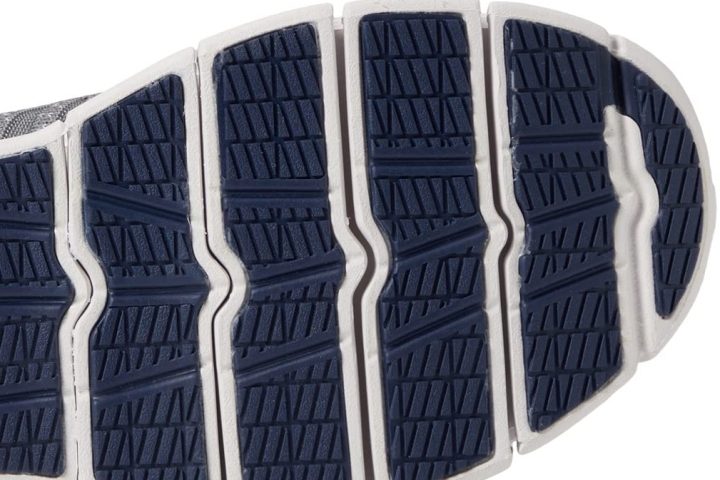 Be a ninja in the Skechers Glide-Step Flex
They say squeakiness is something unavoidable in sneakers. Well, the Skechers Glide-Step Flex goes in the opposite direction with its noise-free sole. It's "so quiet when you are walking," says a non-professional reviewer.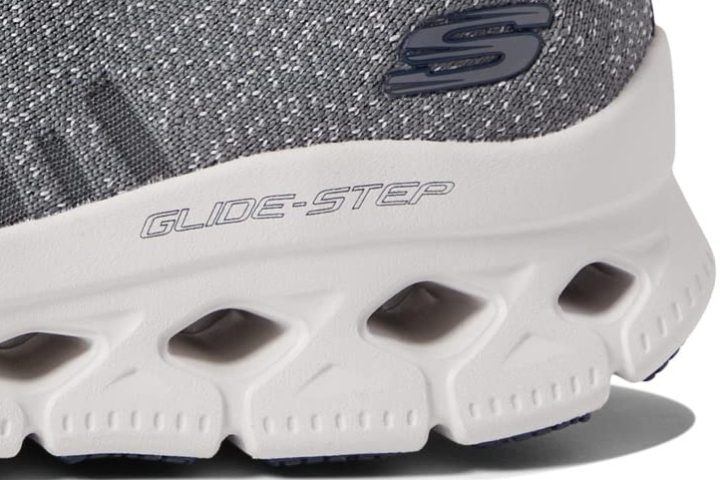 Keep off the muddy walkway
It's been reported that the Skechers Glide-Step Flex doesn't clean easily. The holes in its sole unit are the main culprit here, trapping dirt more often than not. It's probably best to use this sneaker indoors.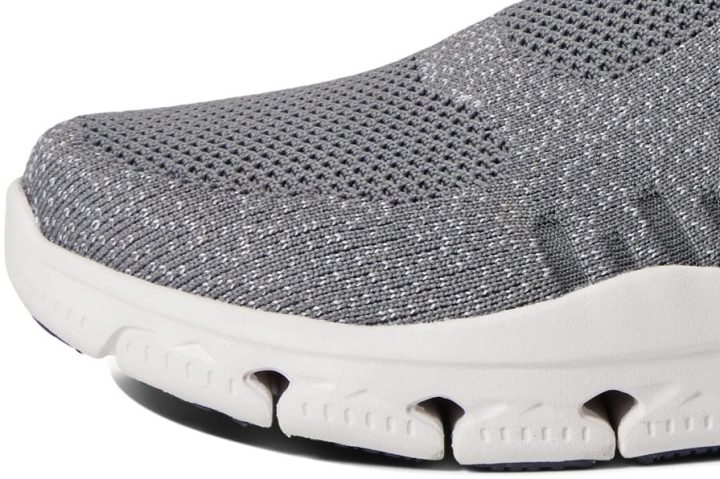 A super slipper indeed!
Many sneaker fans say that it's quite convenient to slip in and out of the Skechers Glide-Step Flex. It's "easy to put on and remove at security," says one of them. Someone who has Parkinson's Disease can slip into it with ease, too!
Compare popularity
Interactive
No popularity data available for this shoe at the moment.