Wearers with flat feet will appreciate the level of arch support the Skechers Elite Flex offers. That said, training enthusiasts gave the shoe exceptionally high scores for its comfortable build. On the flip side, some consumers were unhappy that the fit ran larger than usual, and the narrow opening made the shoe burdensome to put on. Despite the issues, this offering from Skechers still came across as a well-performing training shoe for its many positive traits.
Pros
Comfortable build
Trendy design
Great fit
Lightweight
Sufficient arch support
Cons
Sizing inconsitencies
Tight opening
Shoelaces' inability to get tightened
Who should buy the Skechers Elite Flex
To provide men in the fitness community with a lightweight and comfortable training shoe, Skechers offers them the Elite Flex. It is a solid choice if:
You are flat-footed and are looking for a shoe ideal for your foot profile.
The workout exercises in your list require you to have them carried out on various surfaces.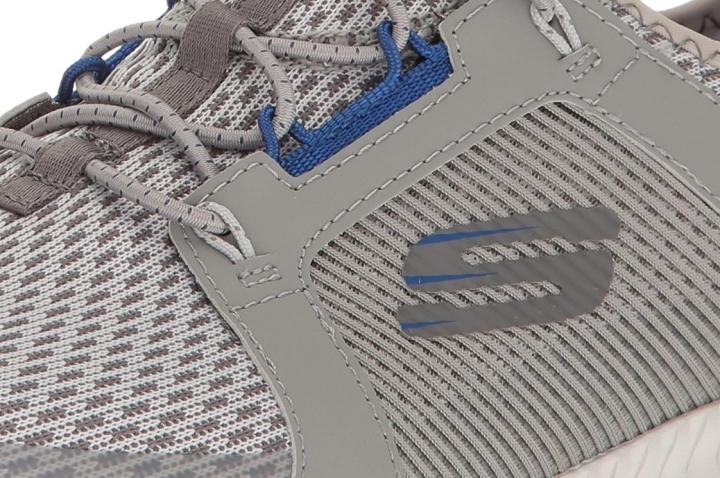 Multisurface outsole grip
The Skechers Elite Flex features a flexible outsole that moves and bends along with the foot during workouts. It has an articulated design at the sides that further improve flexibility. It also has strong gripping properties that promote a secure foothold on various types of surfaces.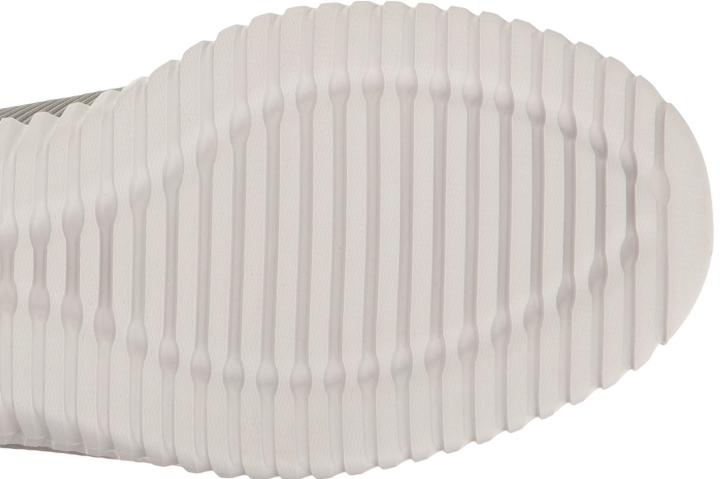 Fresh underfoot feel
The Skechers Elite Flex features an air-cooled Memory Foam for a fresh and breathable underfoot feel. It cushions the foot and absorbs shock.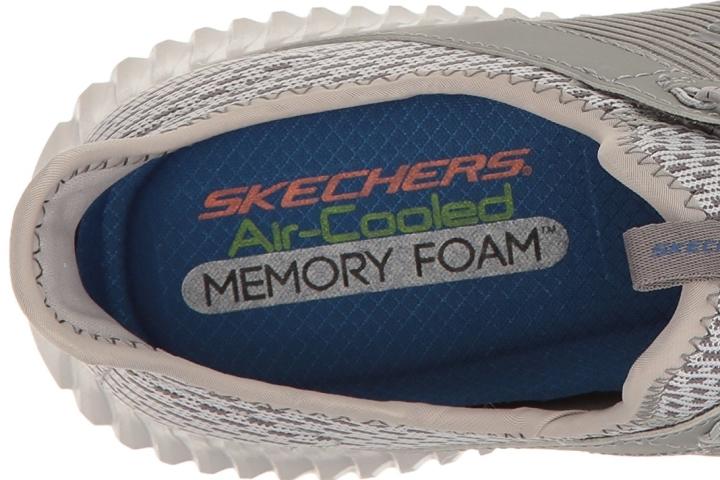 The Skechers Elite Flex's midsole
The Elite Flex technology is utilized in the midsole. It is as flexible as the outsole while protecting the foot from impact and giving a bounce to each step. Its exteriors are marked with articulated ridges that enhance natural foot flexion.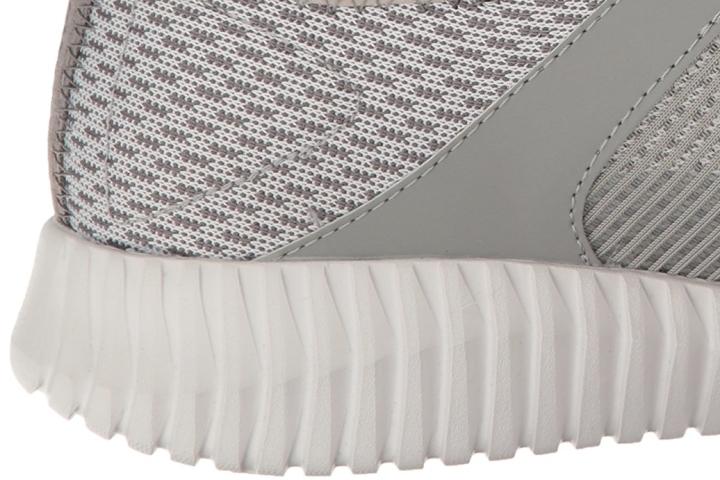 Ventilated upper
This workout shoe from Skechers has a low-cut and slip-on design that facilitates ease of wear and ankle movement. It employs an almost seamless flat knit mesh fabric for ventilation. It has a high apex front and heel that prevents unwanted heel slippage.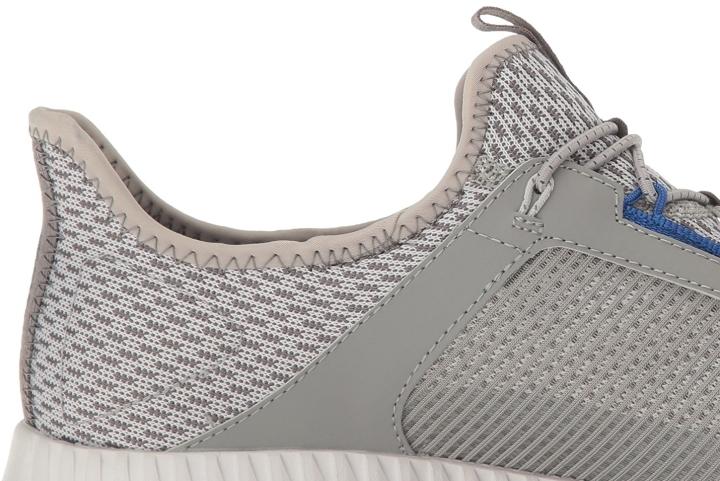 Lateral support overlays
The sides are reinforced by smooth panel overlays for durability and lateral support. These panels also serve as ventilation that allows air to circulate throughout the foot chamber.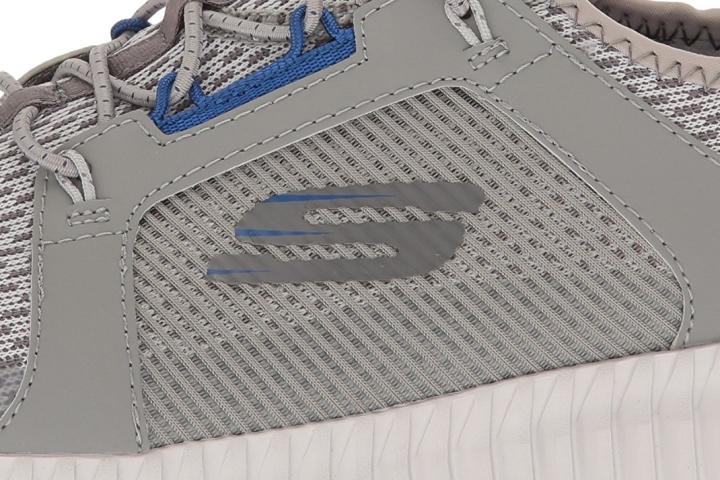 Since it has a slip-on construction, it doesn't need a closure mechanism. However, it has a bungee-laced system that tightens the fit of the trainer. The padded collar also contributes to its snugness.