With Delson - Camben's easy-to-slip-on sporty look and excellent ventilation, this is a perfect choice to feel comfy even on more dressy occasions. Besides this, it has the range to fit right in casual situations and to has proven to be a great travel companion. This kick deserves a space in anyone's closet for its superb comfort, stylish look, and lightness found at a very affordable price point.
Pros
Classy look
Reduces sweat on foot
Aesthetically versatility
Easy to wear
Well-cushioned sole
Strong arch support
Affordable price point
Cons
Sole wears out quickly
Narrow fit
No way to tighten
Who should buy the Skechers Delson - Camben
The Skechers Delson - Camben is perfect for those who:

Who should not buy it
The Skechers Classic Fit Delson - Camben may work better if you have wider feet. Consider the PUMA Pacer Future too if you want something that has the classic lacing system while also having a more durable construction.
The Skechers Delson - Camben's smooth style
The low-top Skechers Delson - Camben showcases a sporty look with the comfort of casual sneakers. It displays mesh all over with a woven-in heathered-look upper secured with a lace-up front closure. Synthetic leather side and heel overlays deliver an elegant look to this sporty silhouette accented with pull loops.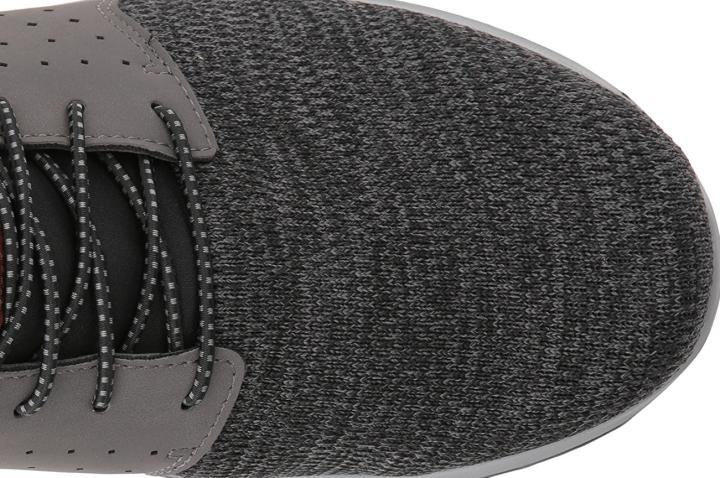 Those who got a pair acknowledge how well it blends into different occasions. They mention wearing their pair in business casual situations, special occasions, vacation trips, family lunches, and even going to church. To sport a smart vibe, some pair this with trousers or khakis with a button-down shirt.
The Skechers Delson - Camben makes every day easy
Many also liked the easy-to-wear feature that hugs the wearer's ankle snugly suiting the on-the-go lifestyle of modern wearers. Besides its slip-on function, a wearer mentions that "pulling the shoes on is easier because there are raised areas and tabs."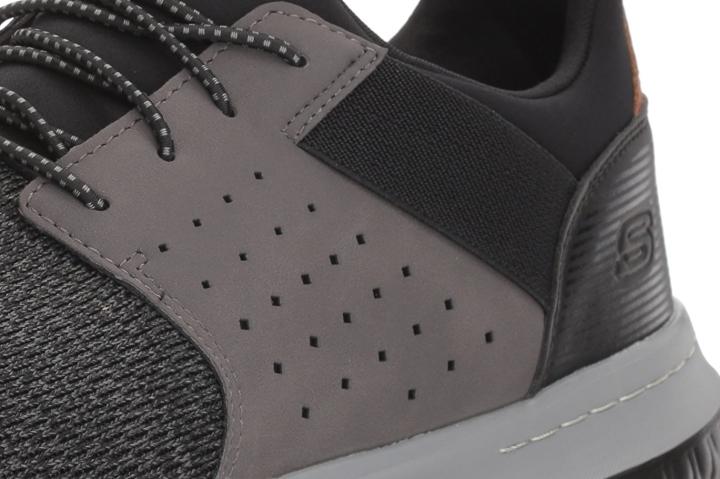 The feeling of being at ease doesn't stop when wearing them, however, with several reviewers being amazed at the level of comfort it provides. Several of them wear it all day and reported that their feet don't get tired or sore. To put things into perspective, even when they are already worn out, one reviewer continues to use it in their yard, their garden, and even their treadmill.
The Skechers Delson - Camben doesn't break a sweat
The sneaker is so lightweight that one tester says they are "practically weightless."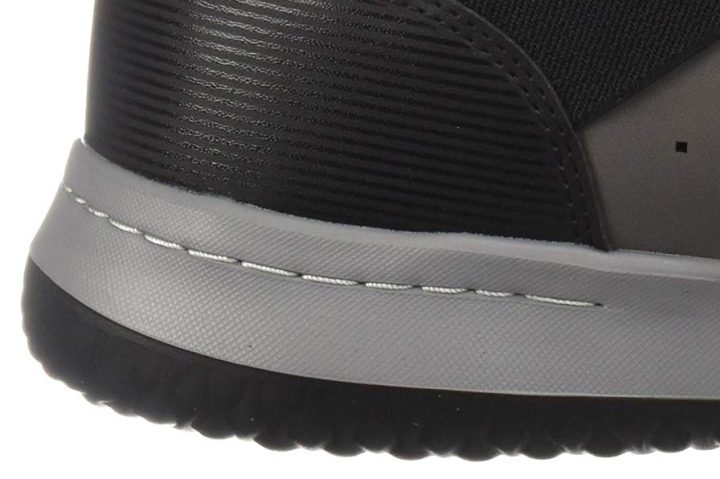 In addition, several testers also see its breathability as a big strength, with one walking 6-7 miles a day in them and saying they breathe well. Another tester brought their pair to Mexico on a humid month and noted that their feet weren't "super sweaty" because of these shoes.
The Skechers Delson - Camben: Reasonable even in price
The Skechers Delson - Camben retails at $75, only a bit higher than the average price of a Skechers sneaker at $70.
Fit with two faults
In general, people find the sneaker too narrow for their feet, even when there is an available wide-fit version. One person who claims to have narrow feet was surprised to say they are "actually too narrow for me."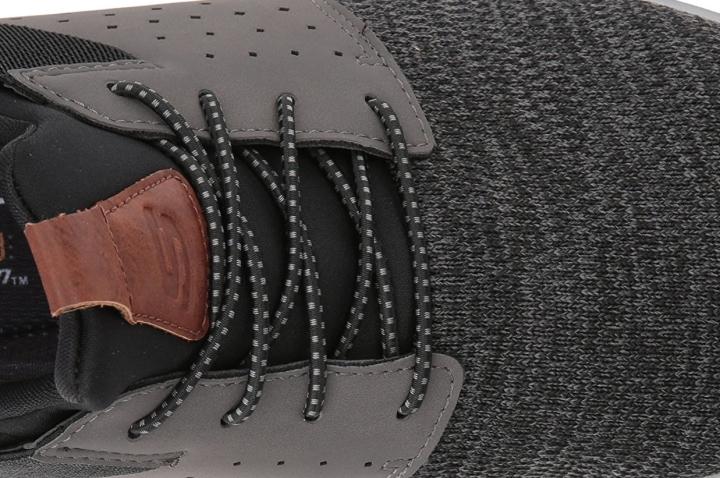 Narrow feet aren't too happy about its fit either, one of whom said the "no-tie design doesn't work for me." since they can't secure their feet better since the laces aren't functional.
Doesn't grip for long
A tester felt that its "soles feel less durable than similar Skechers sneakers," which was immediately confirmed by another who was disappointed that the "bottom gets smooth in five months."