The Arch Fit - Waveport is a solid option for men who prioritize comfort in their daily walking shoes. With its podiatrist-designed platform, this Skechers shoe offers plenty of arch support to keep your feet, legs, and back free from discomfort. No matter how many hours you spend on foot, you'll be pleasantly surprised by the companionship of this walking shoe.
Pros
Excellent arch support
Comfortable for all-day wear
Fits good from the start
Comes in Extra Wide
Easy on-and-off
Durable
Light on the foot
Machine-washable
Easy to style
Cons
Some prefer regular laces
Not for rainy days
Who should buy the Skechers Arch Fit - Waveport
This walking shoe from Skechers has all the potential to become your new go-to if you are after the following:
a supportive sole that caters to flat feet, plantar fasciitis, and other conditions
a slip-on shoe that's easy to put on and slide off
a shoe with a simple design that can go with a variety of outfits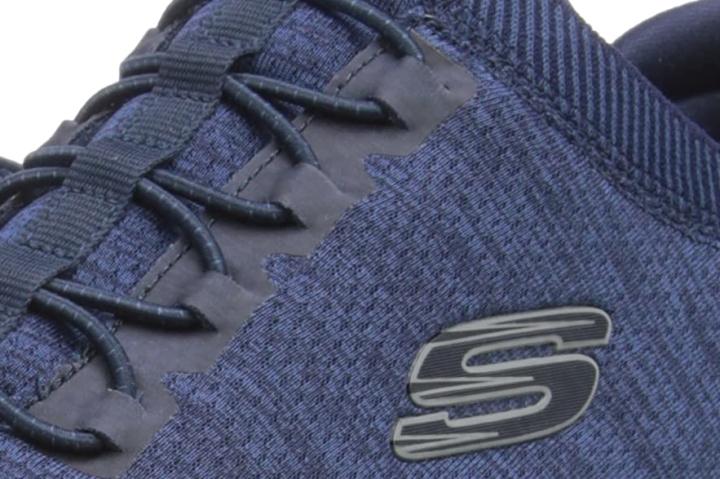 Who should not buy the shoe
If you'd rather have a shoe with the regular lace-up closure that would allow you to adjust the tightness, consider the original Skechers Arch Fit or iterations like the Paradyme or the Charge Back.
Top-notch arch support with the Arch Fit
Similar to other Skechers Arch Fit walking shoes, the men's Waveport variation received plenty of positive feedback for its underfoot support.
The wearers report that their feet never hurt or got tired thanks to the shoe's podiatrist-designed midsole. "Hours of great support," "steady walking," "helps my back," - these are some of the snippets from their comments.
Those who experience foot pain on a regular basis claim that it's been alleviated thanks to the shoe. Someone with plantar fasciitis also mentioned that the shoe feels like a slipper.
Generally, the reviewers agree that this is the best arch support on the market of walking shoes.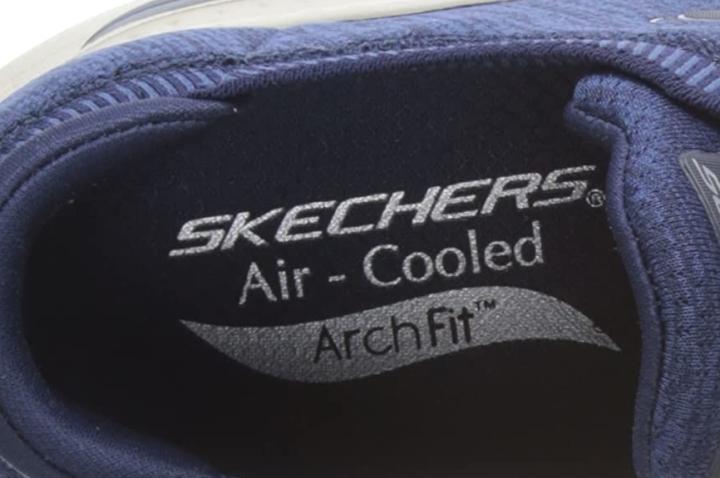 Arch Fit - Waveport fits good from the start
No break-in is needed in this Skechers shoe, according to the wearers. The shoe has the right amount of space to create an accommodating experience.
People with wider feet are happy that the shoe comes in an Extra Wide option as well. If your feet tend to swell up, there is also enough room to keep you comfortable.
Easy on-and-off but some prefer regular laces
Most guys also appreciate how quick and easy it is to slide in and out of this Skechers shoe. A person with foot issues who has difficulty putting on regular athletic shoes claims that the Waveport has been a game-changer.
On the other hand, there is a good number of wearers who actually find the regular lace-up closure more convenient. For them, laces make it easier to adjust the tightness. A few people even went as far as cutting the elastic cords of the Waveport and replacing them with laces.
This Skechers shoe is a lasting one
The owners are quite happy with the quality of the Waveport and one reviewer even claims that "they'll outlast the other shoes in your closet."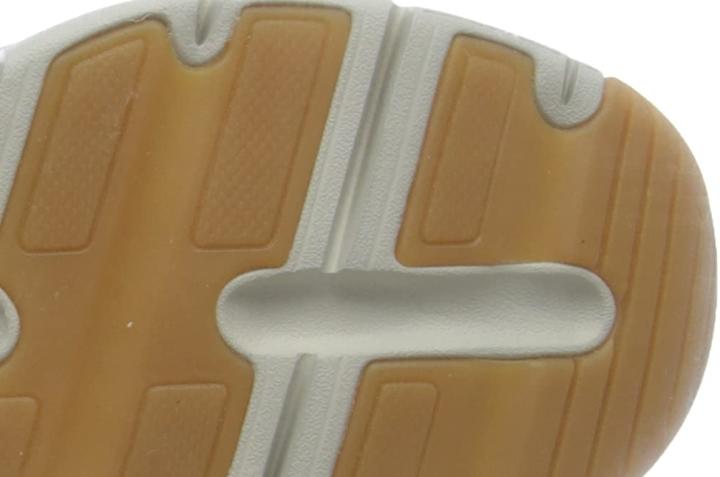 Seems bulky but it's light!
Most Skechers belong to the lightweight walking shoe category and the Arch Fit - Waveport is no exception. Despite its seemingly bulky look, it is reported to feel light on the foot.
It's machine-washable
So many men appreciate the fact that this Skechers shoe can just be thrown into a washing machine. It definitely makes life easier for many.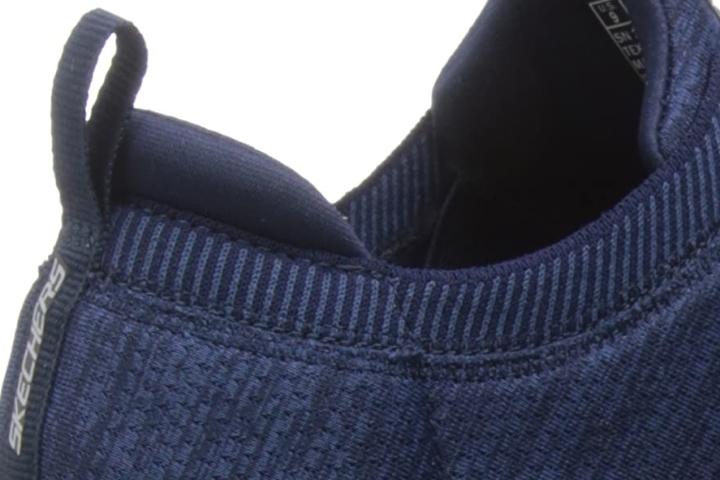 No-fuss design that's easy to style
"Not old man shoes," says one of the reviewers in reply to those who find Skechers a bit lacking in the style department. Many other reviewers are also satisfied with the visual appeal of the Arch Fit - Waveport.
The shoe also comes in a variety of neutral colors which makes it easy to match with many different colors of clothes.