I got these shoes from Scott for testing purposes. Which is very fortunate for me. Out of the box, my first impression was - wow, these are some cool looking shoes!
Great job for the design, as far as I am concerned.
The Scott Supertrac RC out of the box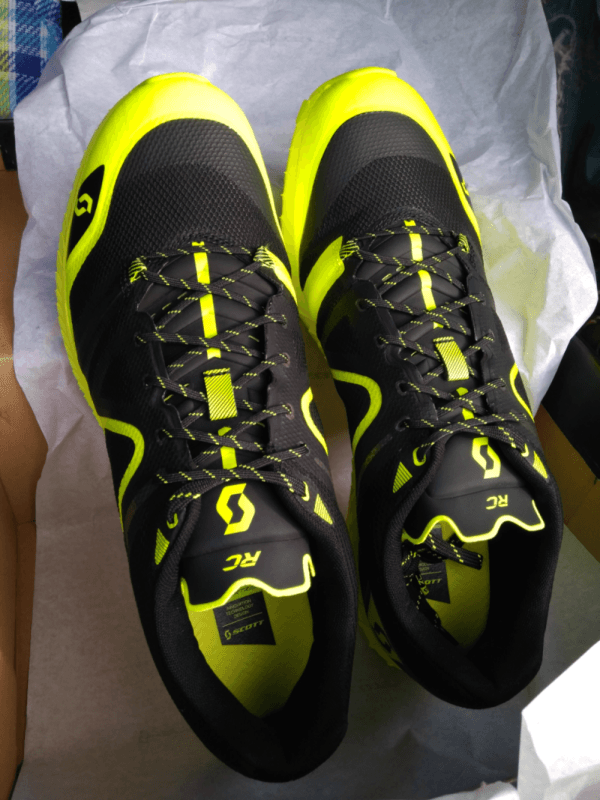 Comfort & Fit
My feet are wider, I was afraid that these could be another too tight shoes. As for sizing, I chose the same size as for the Salomon and Hoka shoes. The fit is good, there's enough room for my toes. While the rest can be tightened to be comfortably snug.
The tongue is very thin and I was unsure how it will behave in practice. Surprisingly, it is very comfortable and allows for good tightening of the shoe.
Sometimes during the run, it escapes slightly left or right, but it is hardly felt.
You can see that tongue is thin and ribbed. Surprisingly comfortable.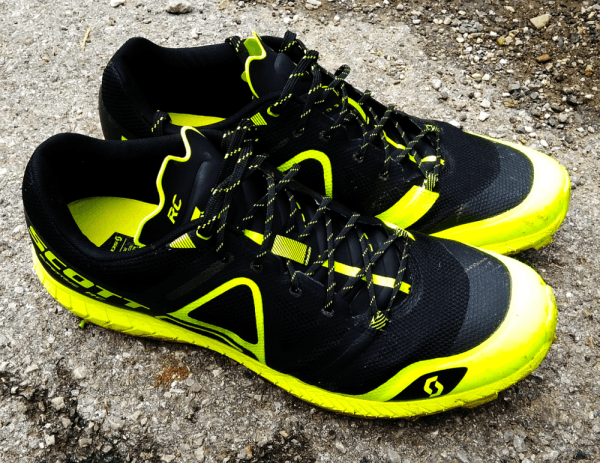 One small issue for me is the protruded support for the foot arch. I have normal arches so this could be really felt at first. Fortunately no blisters or injuries.
After some kilometers, I don't feel it anymore. However, I would definitely not recommend this shoe to someone with flat feet.
Sole is a bit on the stiffer side. Sole is not flexible but I do like that in some shoes, especially those shoes for the more difficult terrains.The shoe can be tightened so tightly that there is no foot movement at all, while still maintaining sufficient foot comfort, making them great for technical terrain.
The insole is relatively thin, but for me it is good.
Drop is 5mm which is perfect for me, but for some people, it could require a certain adjustment period.
Shoe weight is 250g which is great for such sturdy shoe.
Scott Supertrac RC Outsole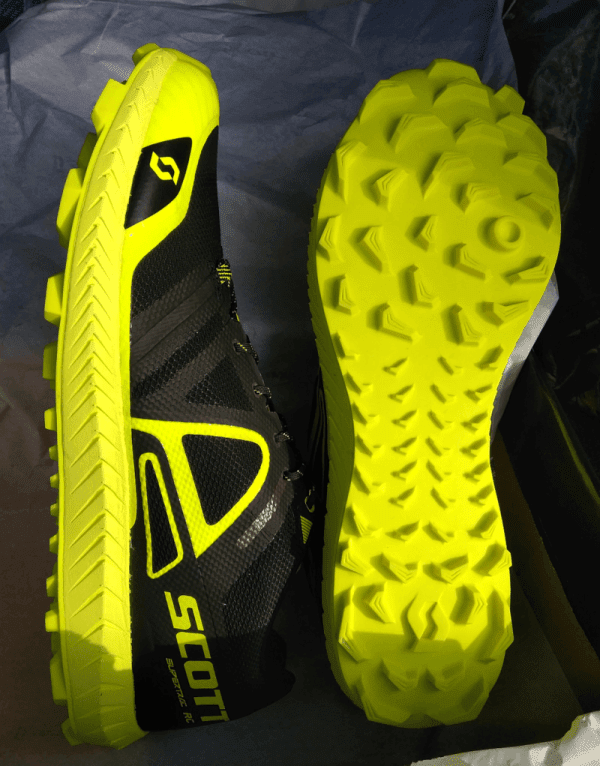 Sole
Sole has unusual radial placement of the lugs, which enables good grip in all directions.
Everyone in orienteering knows how difficult it is to run or walk on terrains with big lateral slope. Even on some trails that can be an issue. With such grip and shoe stability, that is not an issue at all.
Lugs are not extremely deep but they are sufficient for mud and wet ground. Sole is on the softer side, so I would not use it extensively on hard surfaces (asphalt or concrete).
After some happy running on the mud.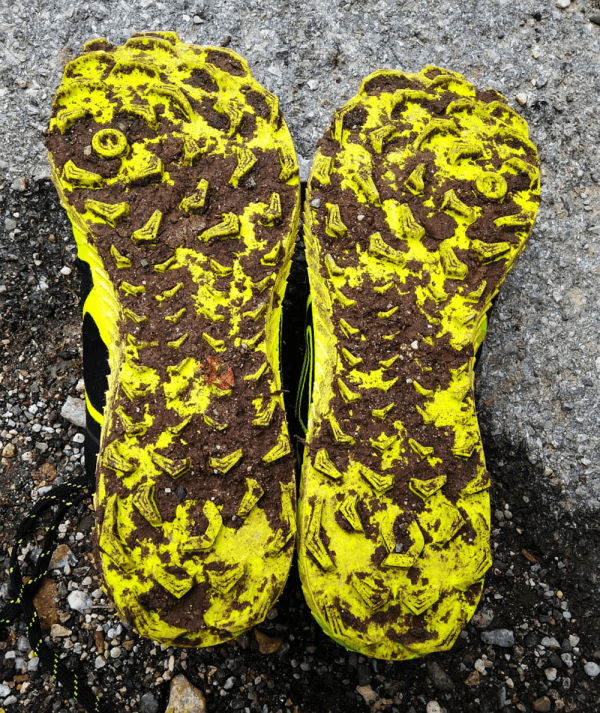 Scott says this about the sole radial grip design:
The Supertrac RC's Radial Traction outsole was developed in collaboration with high profile SCOTT Running athletes of the Technical University of Munich.
"Traction is directly related to the kinematics of runner's movements. So the shape of the cleats gives an idea about the final traction behavior and grip of the footwear," according to professor Veit Senner of the Technical University of Munich.
Here's the official video about the sole development of these shoes.
Upper
Upper seems to be of high quality and durable material, made from one piece, without seams which could tear.
So far no traces of damage even after some quite difficult terrains, thorns, rocks and dried branches. Very important for me is the toe protection and here it works well. Even after hitting some obstacles, there were no pains in my toes.
Good toe protection on trails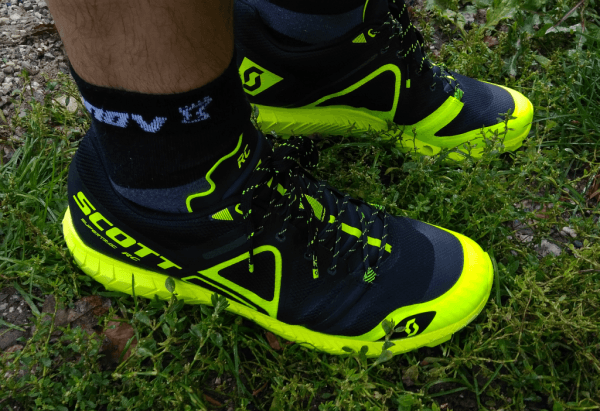 Performance
The name of these shoes suggests superb traction + racing. And the name is perfectly chosen! They have hit the spot with these shoes.
Not a "one shoe fits all roles" if you are looking for that, they are quite specialized. The grip is fantastic and shoes are very stable in all conditions!
With most of the shoe models, I have problems with the issued laces which tend to untie themselves unless I use special knots or replace them completely with elastic laces ( an example of good ones are Ultimate Performance and Ronhill).
Well, not these laces. Once tied they stay tied.
There is no much point using those shoes on milder terrain, there are more comfortable shoes with more durable soles to be used for such purposes. Water drainage is ok, after wading through few streams in the mountain, they got dry quickly enough to avoid blisters and other issues.
I have used them mostly for trekking on the local mountain, sometimes in the night, off-road/off-trail which includes mud, streams, leaves, slippery slopes, lateral slopes, wet stones, jumping over fallen trees, climbing on all fours, fighting nettles and thorns etc.
Except for my old Merrell All Out Peak, no other shoes (and I have tried A LOT of shoes) have satisfied me completely for such difficult terrain until Scott Supertrac RC.
They will not be used for other purposes, so hopefully, they will endure one fall/winter season. There will not be so much mileage but there will be a lot of abuse and extreme conditions.
This review will be updated in the spring of 2018.
Night orienteering and Haribo gummy candy.. can life be better?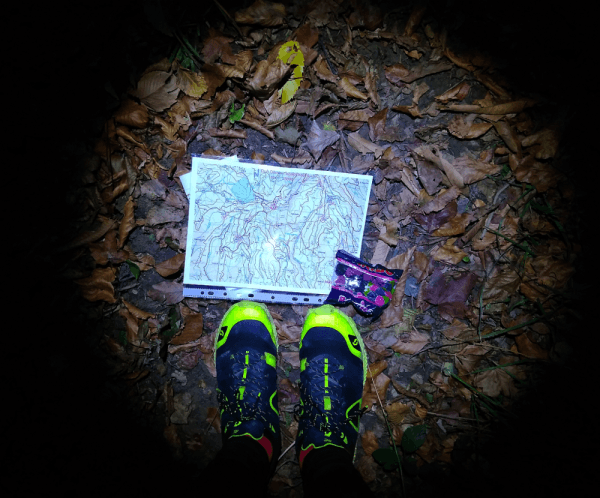 Yes, it can be better, when you find the control point after getting lost. :)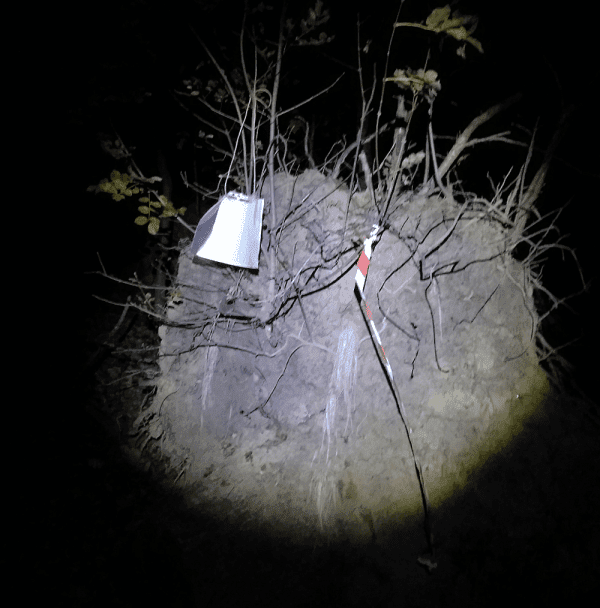 Ready for another night adventure.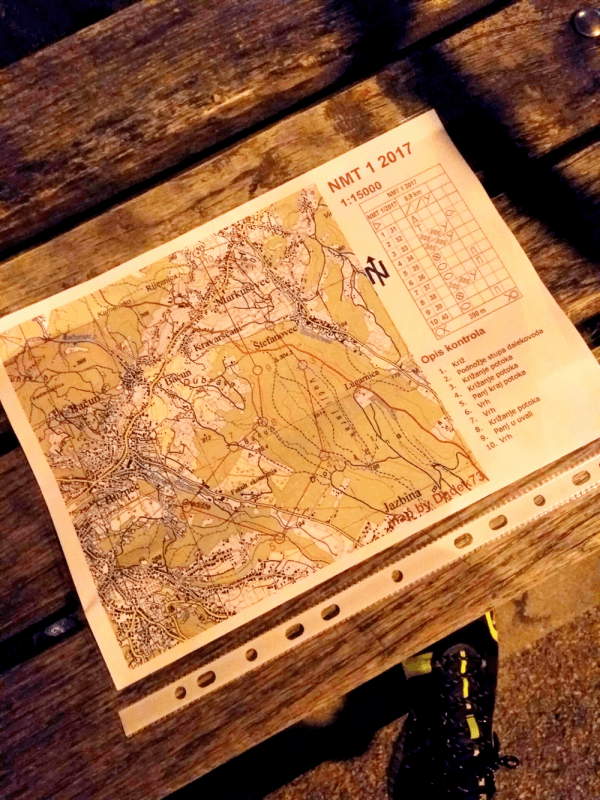 Pluses
Visual design
Radial lug placement and great grip
Very stable, good for lateral slope
Can be properly tightened while maintaining comfort
Minuses
Arch support area could be problematic for people with flatter feet
Maybe too stiff/not flexible enough for the long runs
The softer sole material will probably not last very long
Overall great shoes if the minuses don't bother you.
Conclusion
If you are looking for good racing shoes for technical trails and orienteering, spartan races and tough mudders, these could be ideal for you. Perhaps they are too stiff for very long runs, but for shorter workouts and races they should be the edge you need.
They should be a good solution for the most difficult terrains. It only remains that I test them on the snow when it falls.
I was fortunate to stumble upon them after searching for a long time for the worthy replacement for the discontinued Merrell All Out Peaks. Maybe it is because of my weight but for me, it is surprisingly difficult to find good technical shoes. Most of them have either stability or grip issues.
If Scott has envisioned these shoes as racing shoes for the shorter trails, orienteering, and spartan racing, they did a very good job in that!
I can only recommend these shoes for all off-trail and difficult terrain lovers, I am very happy with them.