Cutting through the trail and base-mountain terrain is business as usual for the Mescalito TRK GTX from Scarpa. You'll inevitably be left in awe by its prowess on both day hikes and backpacking adventures. While not budget-friendly by any means, this stout weatherproof hiker will exceed your expectations in both performance and form.
Pros
Hotspot-free comfort
Extra sticky on descents
Mighty stable
Remarkable waterproofing
Smooth on and off
Roomy toe box
Magnetic looks
Cons
Frail top lace hooks
Expensive
Who should buy the Scarpa Mescalito TRK GTX
The tamer of tough trails is the Scarpa Mescalito TRK GTX. Buy it if:
You're looking for hiking boots that are easy to slip in and out of.
Backpacking boots that give your toes extra breathing space are what you need.
On your adventures, you deal with slippery or soft-soiled slopes more often than not.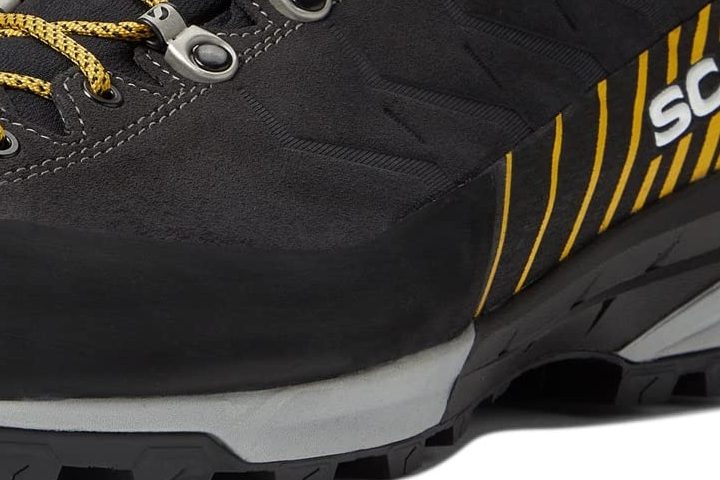 Who should not buy it
If you're unsure about the featured boot's eyelet durability, you're better off with the Scarpa Zodiac Plus GTX. And if budget-friendliness is what you're after, skip the Mescalito TRK GTX ($299) for the Salomon Quest 4 GTX ($230).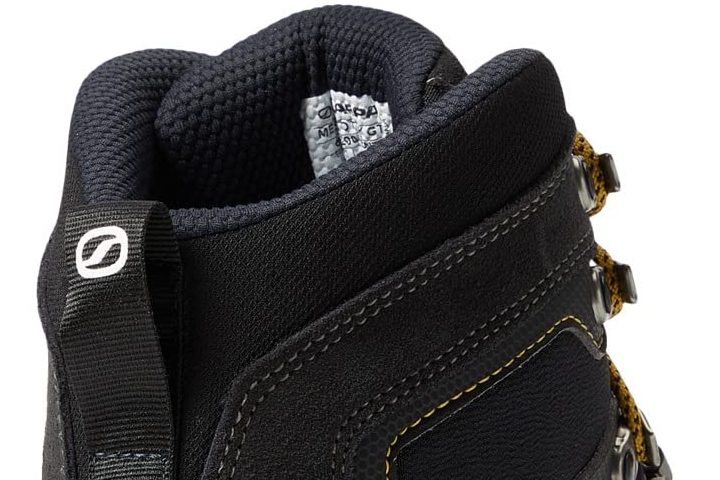 Comfortable without a doubt
Reviewers praise the comfiness of the Scarpa Mescalito TRK GTX. A professional among them says that it's "very comfortable for long trekking." A long-time trail-goer says that the boot's plushness yields "zero hotspots." Yet another reviewer calls it "the most cushy hiking boot I've worn."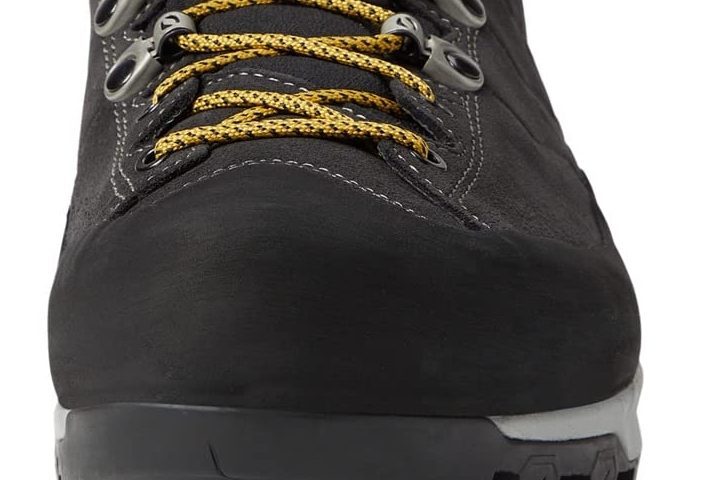 The grip-tastic Scarpa Mescalito TRK GTX
On the adhesion front, the Mescalito TRK GTX is remarkable. "This brakes really nicely," says an expert about the boot's tenacity on inclines. A non-professional reviewer is impressed with the shoe's Vibram outsole, saying that it gives him "super confidence on every surface."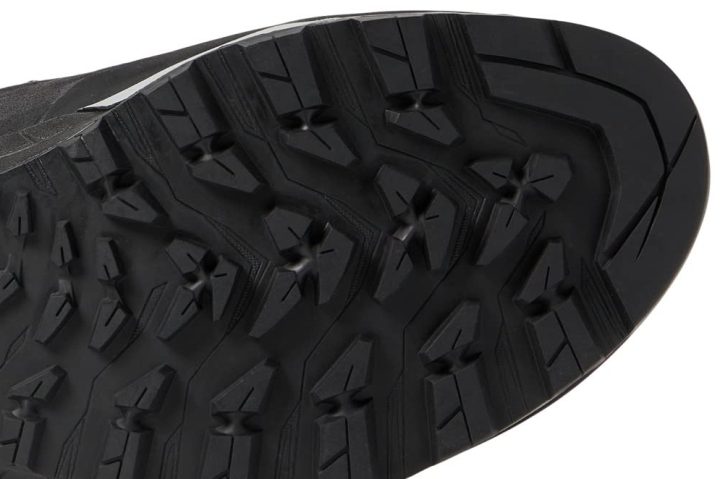 Makes uneven terrain feel level
Steady rides await those who would jump on the Mescalito TRK GTX bandwagon. A seasoned hiker-slash-vlogger hails the boot as "a very stable platform."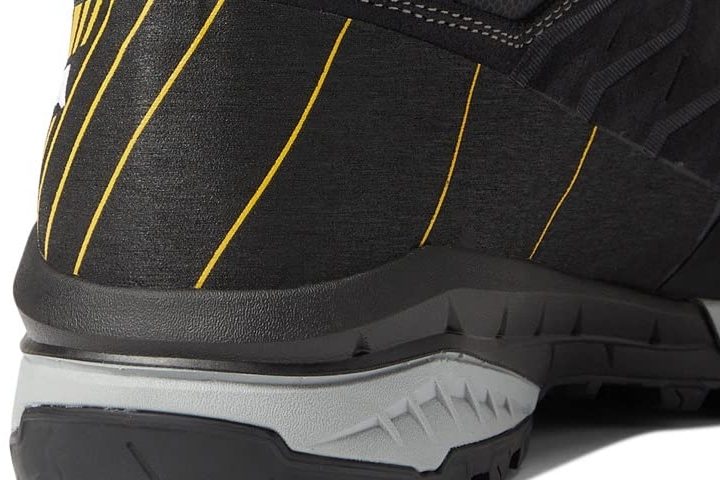 Mescalito TRK GTX equals watertight
This backpacking boot delivers excellent moisture protection thanks to its GTX-infused bootie. It's "100% waterproof," says a gear maven.
Wanted: Sturdier eyelets
The Mescalito TRK GTX's top eyelets or hooks aren't as tough as they should be, according to a trail-goer. They broke on him twice—one on the first pair he ordered and another on the replacement shoe.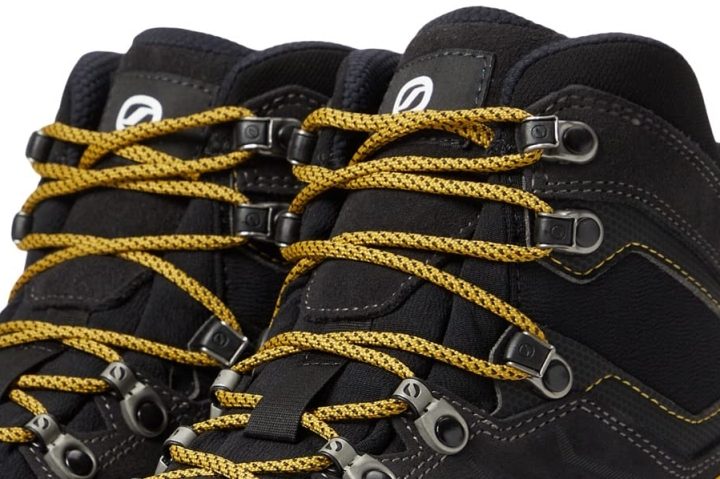 Takes the W in terms of style
Aesthetically, the Scarpa Mescalito TRK GTX is a thing of grounded beauty. Two of the best remarks about this are "fresh technical look" and "the looks are gorgeous."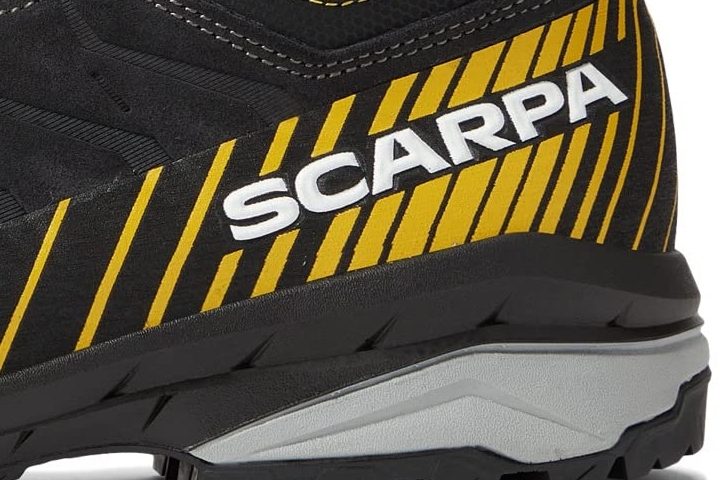 No packed toes in the Mescalito TRK GTX
There are those who deeply appreciate the featured kick's roominess around the forefoot. A gear pundit among them calls its fit more European than Italian, meaning it gives toes extra wiggle room, which is a definite plus.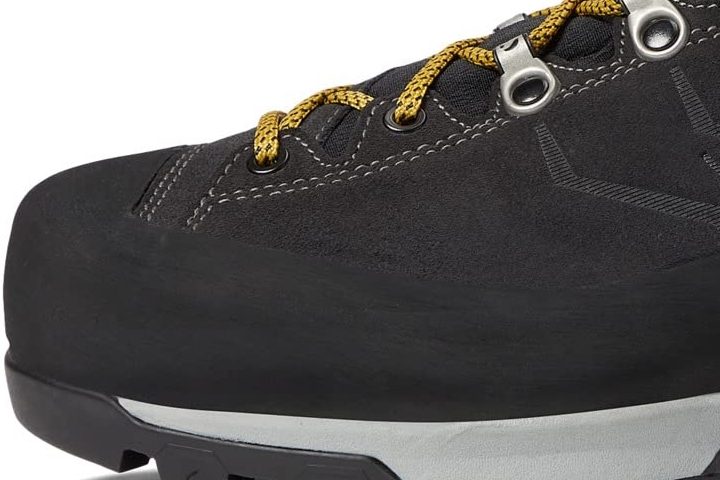 Not exactly an affordable pair
Just a dollar shy of having a list price of $300, the Scarpa Mescalito TRK GTX hides behind a rather face-melting MSRP. Case in point: it's $39 pricier than the average.
Wear it in an instant
Unlike most high-top hiking boots, the Mescalito TRK GTX is quite easy to put on and remove. This characteristic is thanks to the shoe's wide opening and ergonomically placed heel loop.