The Saucony Triumph ISO 5 is a maximalist shoe for those that love a soft and high cushioned midsole while providing some nice bounce. This shoe is going to do the majority of work for you on those easy days and long runs. Remember, though, it can handle some pace and does fine for threshold work.
Pros
Tons of cushion
Very soft feel
Responsive
Great flexible laces
Supportive upper
Durability looks good
Versatile with pace and distance
Cons
Ride was a bit bricky
Too wide for narrow feet
Not grippy for wet conditions
Saucony Triumph ISO 5 review
The Saucony Triumph ISO 5 is now the 5th edition in the Triumph lineup. As this series has progressed, the shoe has gotten softer and softer. For those that are after that soft, high-level cushion shoe, you've come to the right place.
The ride is highly cushioned, providing a low-impact landing and then providing some nice response although it is heavy and does feel a bit bricky.
The outsole looks to be durable, although it does lack traction. The upper is highly supportive and structured with a flexible and comfortable lacing system.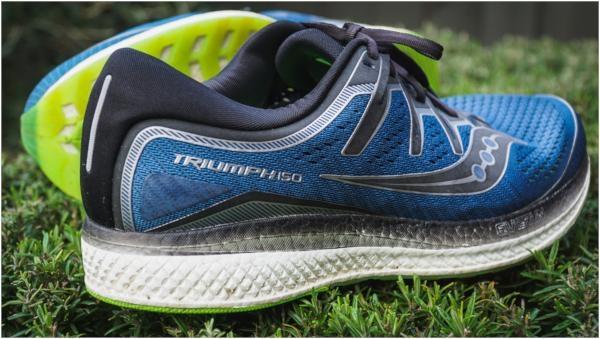 Durable, responsive cushioning
The Triumph ISO 5 features a full-length EVERUN midsole and new is a 2mm stack of EVERUN Topsole to provide more cush and response.
EVERUN is not your traditional standard EVA foam. It is made of polyurethane (same material as Boost) bead, which has been compressed; this has so many benefits.
It is very resistant to the weather. It can handle very cold and very hot temperatures without being affected, and it lasts a lot longer than EVA.
Also, when you land, instead of the force coming from underneath and compressing the midsole, it goes out in all directions, thus a more cushioned ride.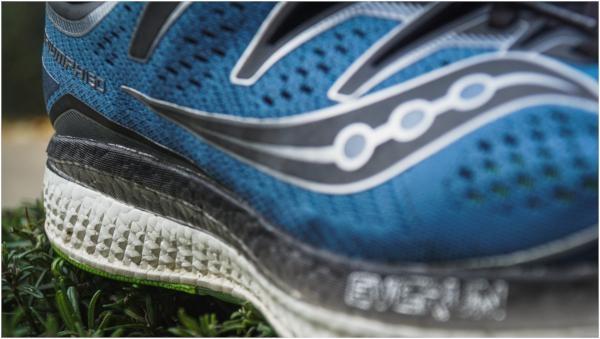 The cushion feels heavy but very soft
So as you would expect, the midsole has a ton of cushion and is very soft. I don't think I was going crazy, but on my first long run in these shoes, there was a time in the run where it felt like the ground was sinking beneath me!
Many high cushion shoes are mushy and lack in response. This is not the case with the Triumph ISO 5. When you pick up the pace, you get some nice energy return.
But a downside to all that cushion is that it makes it very heavy.
The outsole is not for wet surfaces
The outsole provides good protection since I'm in winter at the moment, and it has been raining lots. The outsole does struggle with traction and slips a bit. But after 60 km, it is hardly showing any signs of wear and looks very durable.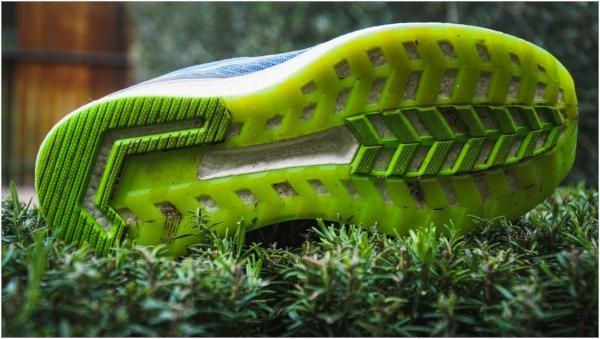 The Triumph ISO 5 has a supportive upper
The ISOFit upper features a jacquard mesh and is very structured and supportive where it matters.
The heel collar is very highly padded and doesn't dig into the Achilles. I love the flexible lacing system where it accommodates any foot shape.
Not for narrow feet
Something that stands out is the wide toe box; I don't mind this too much as I have a standard width foot, and it gives me room while having a wide surface landing. But if you have a narrow foot, you might find your foot swimming around a bit.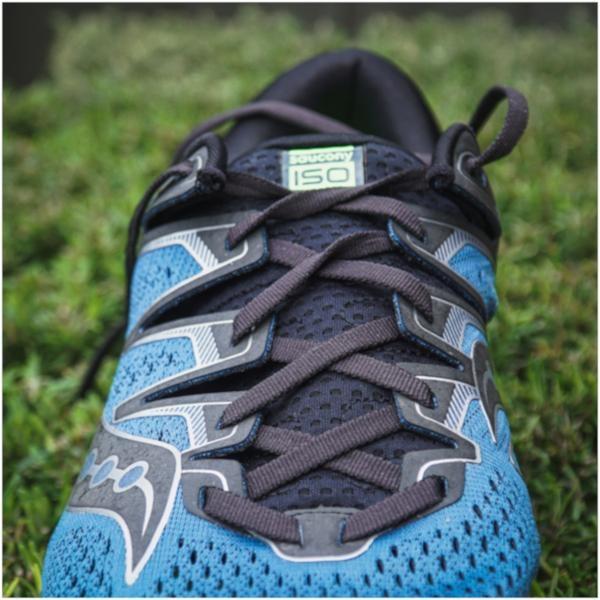 The ride is pretty bricky
The ride is soft, cushiony, and responsive. You can feel the foam compressing under your foot in some shoes like the Nike Zoom Fly Flyknit. You don't get much of that with the Triumph, but although you can't feel it, a lot the cushion is there, and the midsole feels soft.
The ride, though, is pretty bricky; I would love it to be more nimble like the Pegasus. You do adjust to this, though, and it becomes less noticeable.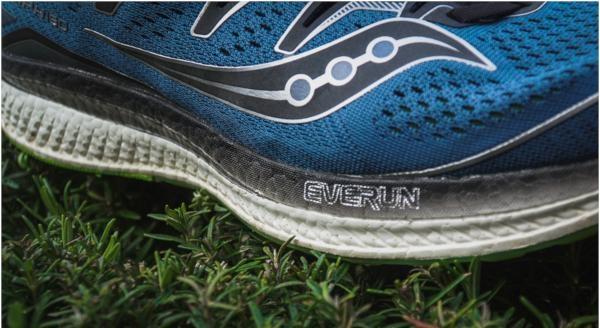 I use these for easy runs, but you can pick up the pace in them if you want. They would do fine on a threshold run (thanks to the bouncy midsole), although they are a bit heavy when you really want to turn on the jets.