The Saucony Spitfire 5 is the sprinting track spike that does it all. Whether used for running in a 400m or a 60m event, the Spitfire 5 offers a lightweight and responsive ride. It features a plate with seven removable spikes that help deliver the power and quick strides needed to leave the competition far behind in the race. The positive reception shows that this shoe is a real winner.
Pros
Comfortable
Very lightweight
Sturdy enough for sprinting
Value for money
Reliable traction
Durable
Eye-catching design
Excellent speed
Easy to clean
Cons
Hard arch
Slightly uncomfortable
Bottom feels like hard plastic
Profile of the Saucony Spitfire 5
Use – The Saucony Spitfire 5 is suited for 60m - 400m sprints and can be used by both entry-level sprinters and elite athletes alike.
Spike Type – The shoe uses 1/4 removable Pyramid spikes with a seven-pin spike configuration. The spikes enhance forefoot support while also increasing control over challenging curves.
Spike Plate – It features a seven-pin Pebax spike plate for enhanced traction with plenty of versatility to take on a wide range of sprinting events.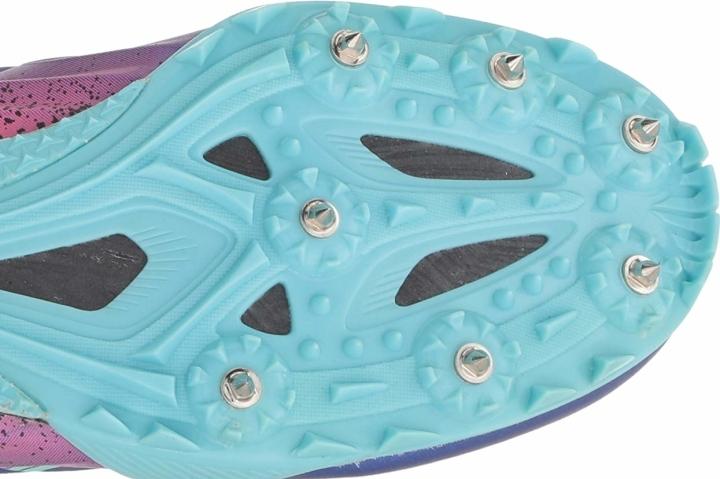 Updates to the Saucony Spitfire 5
More lightweight and breathable for a healthier in-shoe environment.
Now features a molded quarter cage that wraps the foot for a more secure fit and added stability.
Updated outsole with a durable rubber that provides better traction and durability.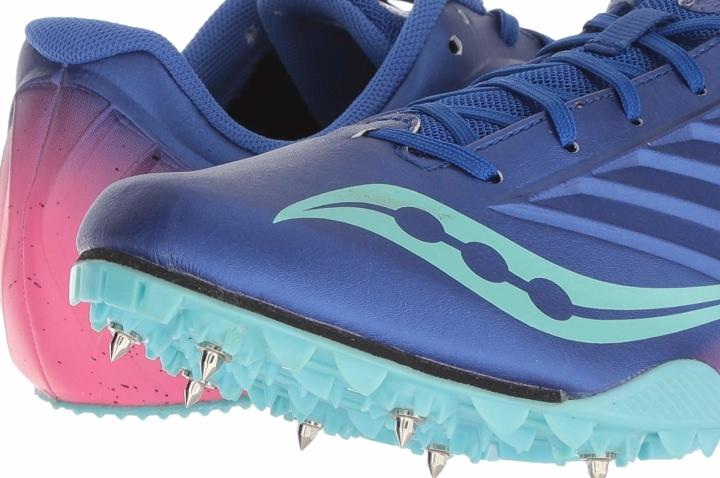 Exceptional grip
Any athlete can go the distance in the Spitfire 5 sprint spike. The shoe's upper is made of synthetic mesh material that hugs the wearer's foot securely and comfortably.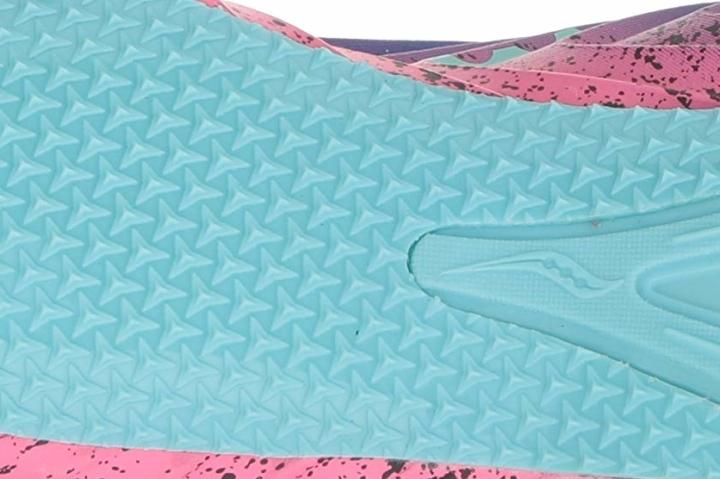 The durable rubber outsole offers an exceptional grip that lasts throughout the competition.
Spitfire 5 is durable and lightweight
The Saucony Spitfire 5 has an outsole that is made of durable and lightweight rubber. The outsole features triangular treads in the heel and midfoot area. These triangular treads provide traction and control. It also allows precise landings and motion from any direction.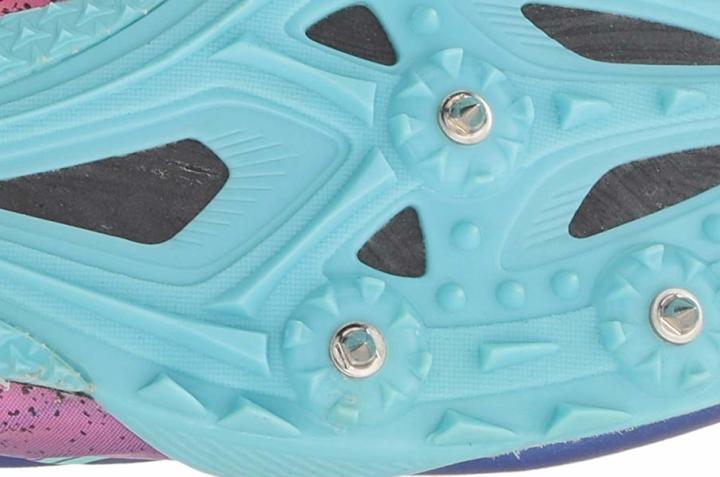 In the outsole's forefoot area is also where the Pebax Spike Plate can be found. It is a polymer plate that offers lightweight and flexible traction. It uses seven responsive pins around its perimeter for exceptional traction when sprinting around the tracks.
Protects the runner's joints
The Pebax Spike Plate, which can also be found in the popular Nike Zoom JA Fly 3, makes the shoe more stabilized. It also provides lightweight protection from impact.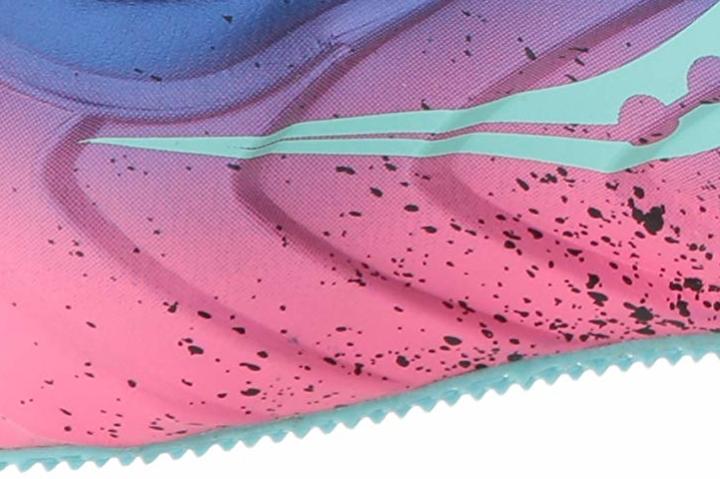 The Spitfire 5's midsole is composed of a full-length EVA foam that is thin and light in weight. This underfoot cushioning helps soften the landing to protect the wearer's joints and at the same time offers energy return.
Promotes speed and control
Since the shoe's arch does not offer a lot of support, it is best suited for neutral runners who do not overpronate. It does not have as much cushioning as other shoes; it is as lightweight as possible for both speed and control.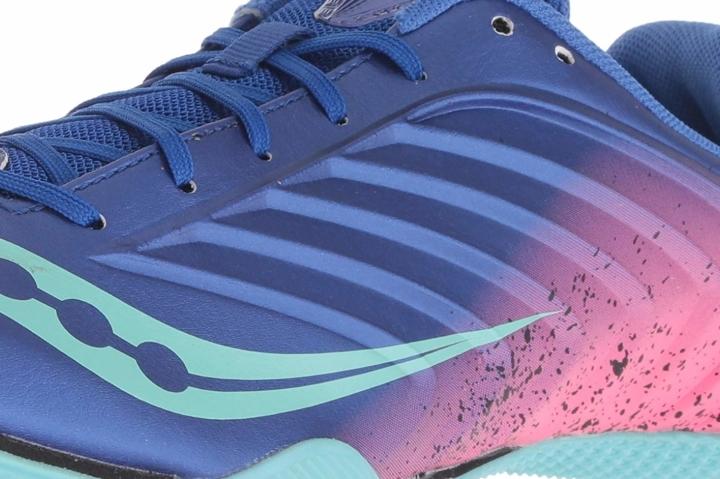 The upper material for the Saucony Spitfire 5 is made with a sleek-designed synthetic upper. It hugs the foot securely and helps it to stay in place during sprints around tracks.
Offers comfort
This track and field shoe offers comfort and lightweight breathability, creating a healthy in-shoe environment. The shoe's upper also features a Molded Quarter Cage that adds more support around the foot for increased comfort.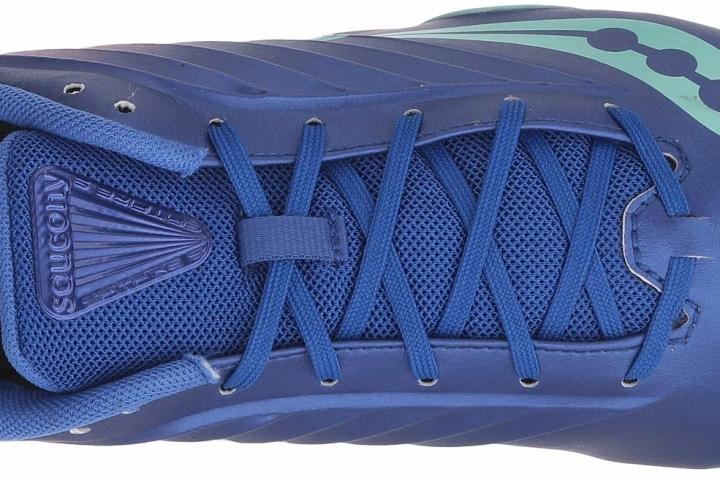 It also keeps the foot from moving and slipping around the shoe so much. The material used around the toe area is also slightly harder and more durable to protect it from injuries and bruising.
Saucony Spitfire 5 provides ventilation and breathability
Spitfire 5's tongue, heel, and collar are lightly padded and covered in mesh overlays for more ventilation and breathability.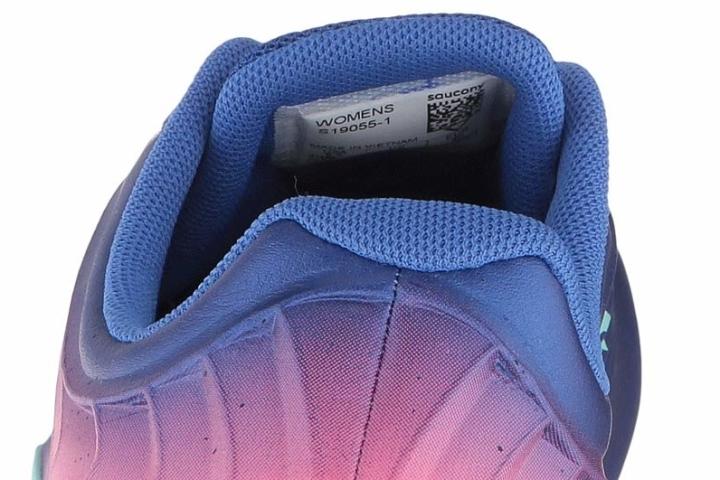 The shoe also has a heel counter that provides support in stabilizing the foot to prevent injury to neutral runners. Lastly, it uses traditional lace-up closure that helps secure the fit around the midfoot.