Have the confidence to take on a little bit of everything with the Ride 15 TR. This hybrid trail runner from Saucony knows how to adapt to many different levels of terrain. With a snug fit, cushy midsole, and a responsive ride, runs from the treadmill to the outdoors are a piece of cake. Never again will your feet feel unsafe with this daily trainer's superb grip and lockdown.
Pros
Snug fit
Well-cushioned
Peppy ride

Offers light to mid stability

Keeps feet in place

Grippy outsole
Protective midsole
Can also be a golf shoe
Cons
Have to be careful over wet rocks and roots

Lacks more colorful options
Who should buy the Saucony Rid
e 15 TR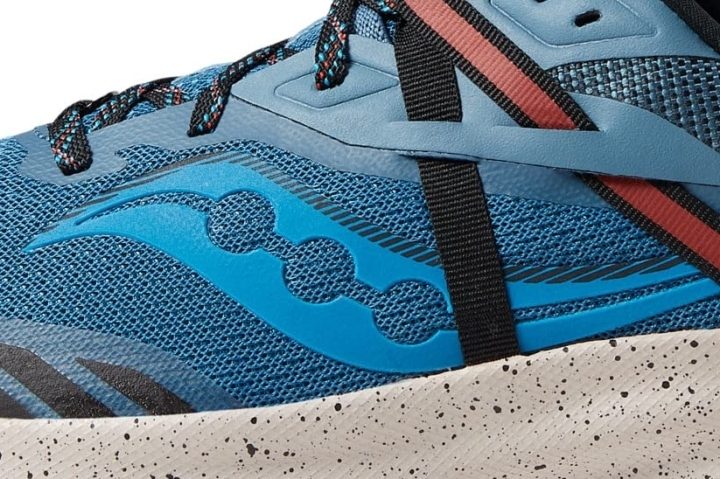 The Saucony Ride 15 TR is great for:
Newbie trail runners who might not yet be ready to fully commit to the trail life and would still want to

run on these things called "roads."

Trail geeks who have a light trail route that they can casually run to from their urban homes.
Runners looking for daily trainers that have superb lockdown, excellent grip, and a great amount of support.
Who shouldn't buy it
The Saucony Xodus Ultra is your best bet for taking on slippery bumps on the trail. Also, the Saucony Peregrine 12 can be your go-to colorful trail runners with many different colorways.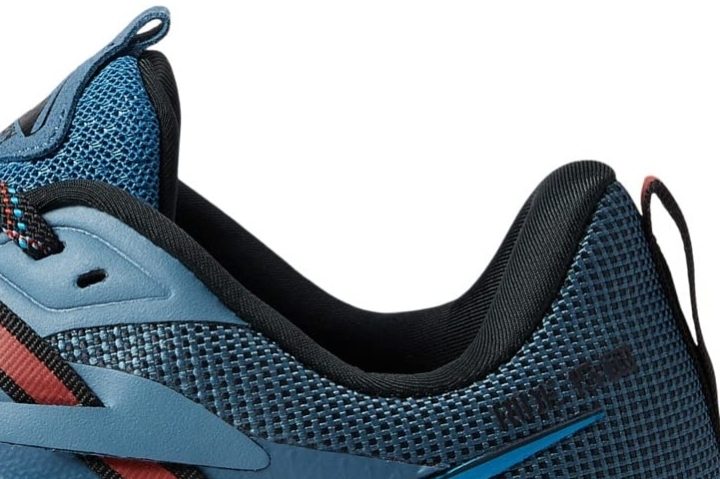 The Saucony Ride 15 TR hugs and protects
According to a critic, these shoes are "a little more snug than the normal Ride 15." The cushy midsoles were put to the test by a runner who put their feet over twigs and rocks and they said: "I didn't feel like the textured ground was puncturing my foot."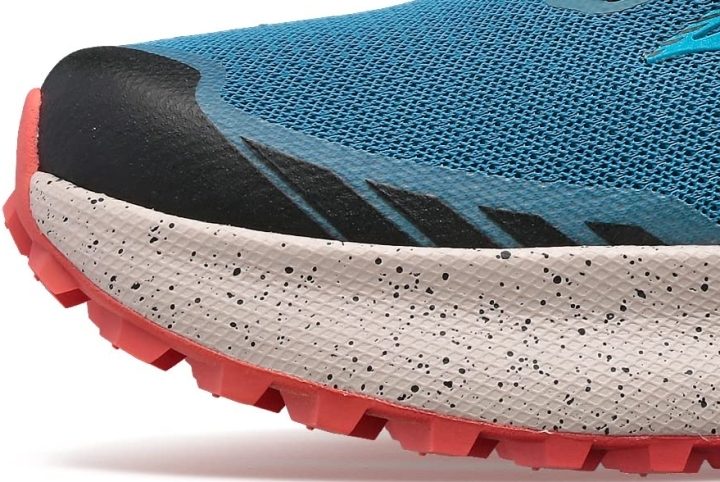 The midsole is just the right amount of squish and bounce
The PWRRUN midsole of these hybrid runners is cushy enough "without feeling soft" as mentioned by an expert. According to another, the midsole "offers both moderate cushion and a touch of responsiveness."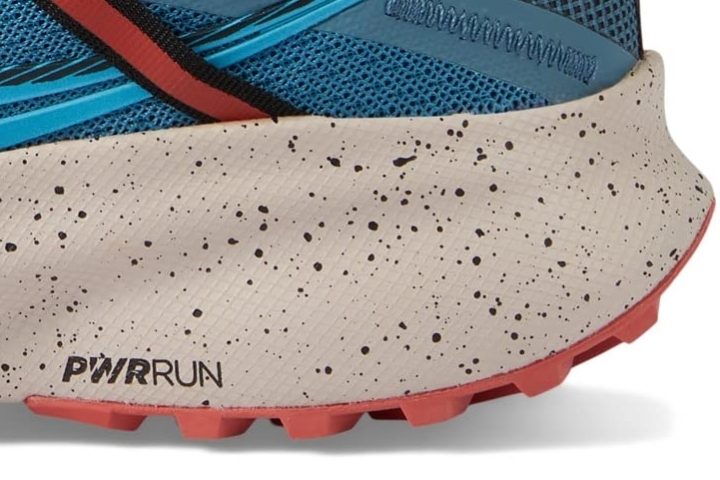 The Saucony Ride 15 TR is for many different paces and places
Runners alike agree on where these are best and are not best for:
"The shoe really shines on dirt roads, grass, and pavement."
"This would be a perfect fit if your routes have more road and level, rolling trails."
"I actually use these

as golf shoes

."
An expert also said that for easy runs and uptempo efforts, these work great.
A smooth and peppy ride on the trails
The smooth transition from heel to toe is loved by a couple of runners. One even said: "The shoe keeps you feeling like you are gently rolling through the whole gait cycle."
Another critic also noted that they felt the PWRRUN sole was "propelling [them] forward instead of just bouncing along."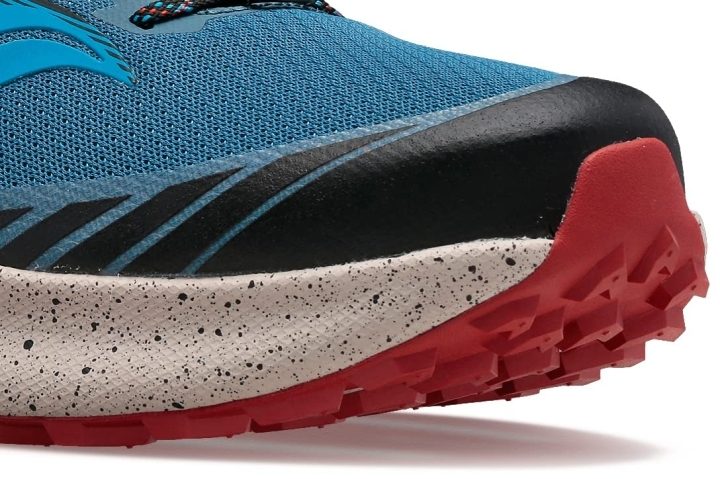 The Saucony Ride 15 TR is stable until it becomes too technical
A runner loved the stability of these shoes as they mentioned that these were the "most stable shoe [they've] worn in years." Another said that these "maintained a stable feel without being rigid the entire time."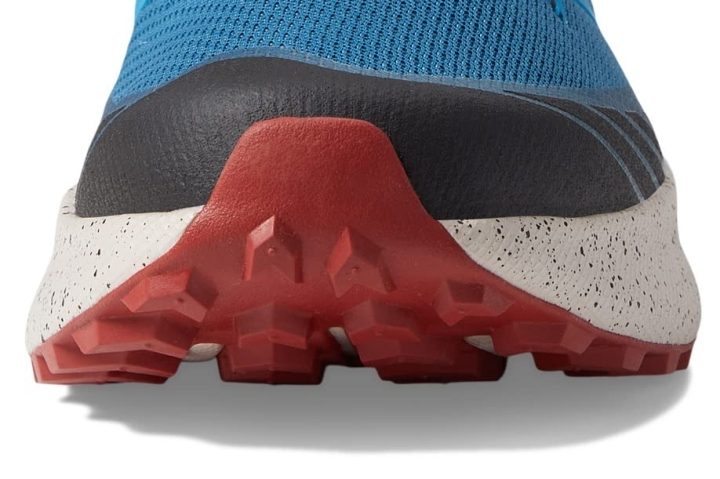 However, when the terrain became more technical, one runner said that the midsole allowed for "way too much flex and torsional movement."
Keeps the feet where they're supposed to be
A reviewer loved how their foot felt in place "when making quick lateral movements on the trails." The supportive webbing on the upper of the Saucony Ride 15 TR is commended by a runner as they said that this contributes greatly to the overall lace lockdown which made sure that the foot stayed in place in the shoe.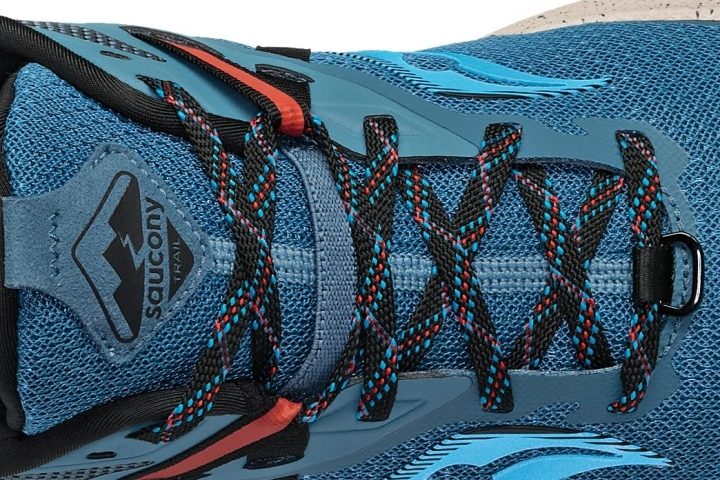 Grippy until the trail gets tricky
The PWRTRAC outsole is given praise for its superb performance on the road, light trails, and grassy patches. Runners agree that:
"The traction underfoot is really good and keeps you feeling confident in trail situations."

"Has enough traction for a newbie to run without worry of slipping on slightly wet ground."

"The lower tread makes this a versatile road-to-trail option."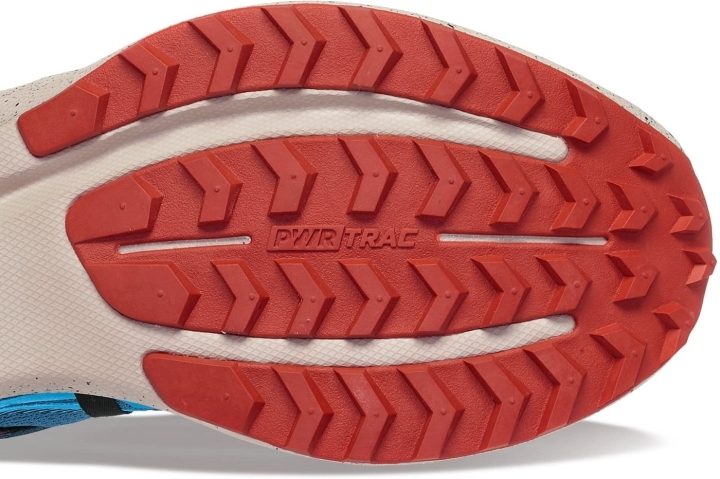 But when it came to softer, more technical terrain, again, these runners received negative comments as a critic said that these "didn't dig into softer stuff all that well." Another also said that "traction is not great on leaves or on wet rocks and roots."
Better colors would make these better daily trainers
With mostly everything about these trail runners being given mad love by critics, they did fall short in one category: colorway. An expert said that the color selection was "the only disappointing thing about these sneakers." Another was specific enough to say that they found the colors "pretty muted" and that they would have loved a more colorful option.