The Peregrine 11 GTX from Saucony may not be the best choice for light trails, but it sure is a certified star in semi-technical and technical terrain. It's a waterproof shoe that can go fast or slow in short to long distances. With its impermeability, it's also an excellent winter-ready shoe. The Saucony Peregrine 11 GTX doesn't have a lot of fuss, making it a great trail shoe for beginners.
Pros
Waterproof
Stable and responsive ride
Versatile traction
Snug fit
Breathable
Who should buy the Saucony Peregrine 11 GTX
Whether you're looking for a trail shoe that's good for all-day wear or can go fast or slow on these surfaces, the Peregrine 11 GTX will not bring you down. It is a solid choice if:
You are after a shoe grippy enough on various surface conditions such as technical terrains, semi-technical trails, off-trails, snow, loose or packed dirt, and muddy grounds.
A versatile trail runner ideal for both trail running novice and seasoned athletes is what you are looking for.
You prefer a running companion with ample ventilation that helps your feet stay fresh and cool.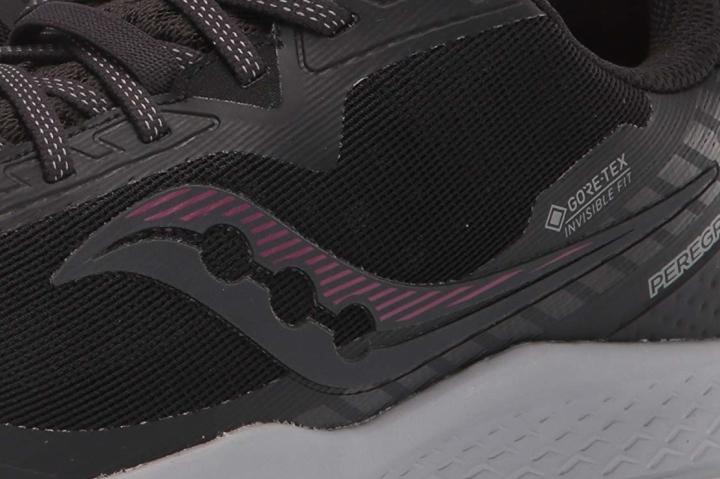 Saucony Peregrine 11 GTX: Worth the weight
The Peregrines have always been tagged as heavy trail runners, and there's no escaping that with the Peregrine 11 GTX. But if you're looking for a waterproof trail shoe that performs in various terrains and conditions without compromise, the 11 GTX certainly delivers. So much so that experts claim that it's just as good as its predecessor, which they listed as one of their favorite mountain running shoes of 2020.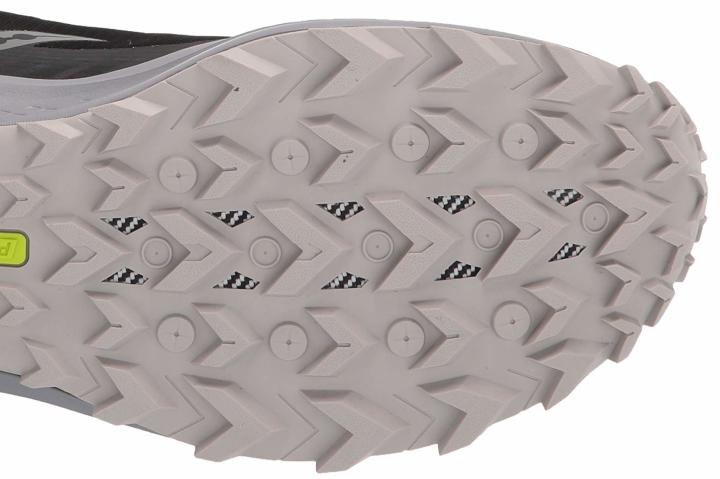 Lined with Gore-Tex, runners swear by its impermeability. Even when tested through creeks, snow, mud, and more, their feet "remained dry the entire time." Mind you, this technology is also responsible for its bulk.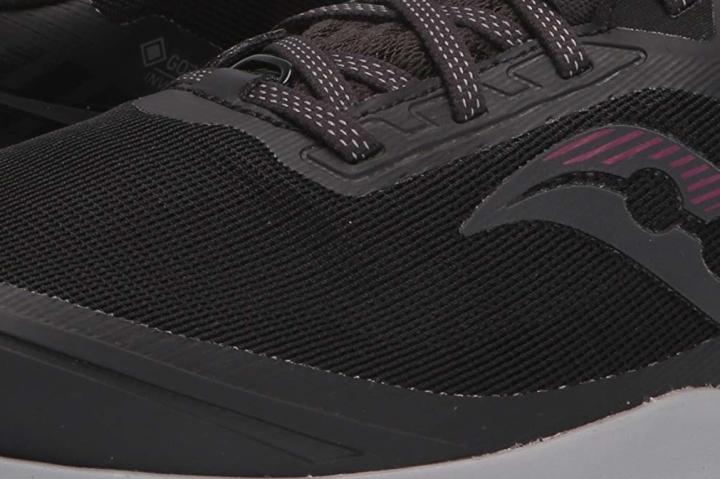 The Saucony Peregrine 11 GTX's upper
Even when immersed in slush, snow, creeks, and puddles, experts claim no moisture seeped into the Peregrine 11 GTX. The Gore-Tex membrane did an "excellent" job keeping the feet dry all day long.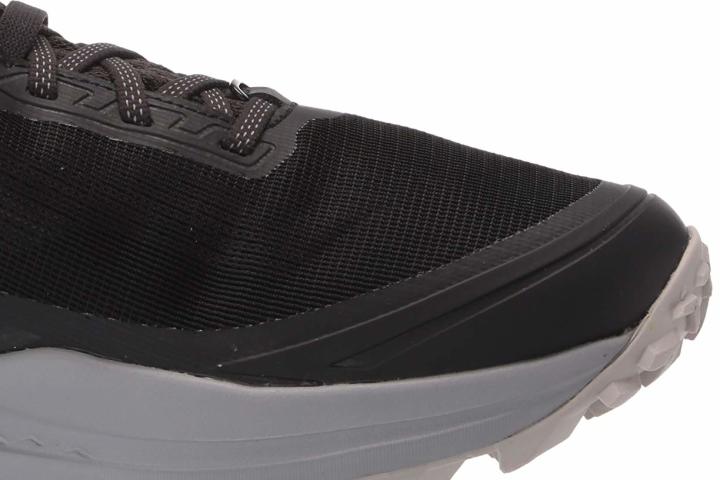 Despite its waterproofness, the Peregrine GTX still "breathes well." Runners state that they never felt hot in it, and it's not as warm as they expected it to be.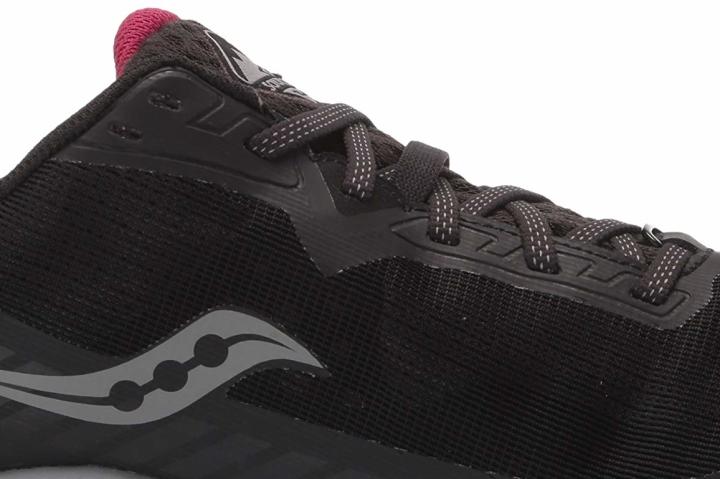 According to multiple trail runners, it's "spot-on." From the heel to the midfoot, it has "great security."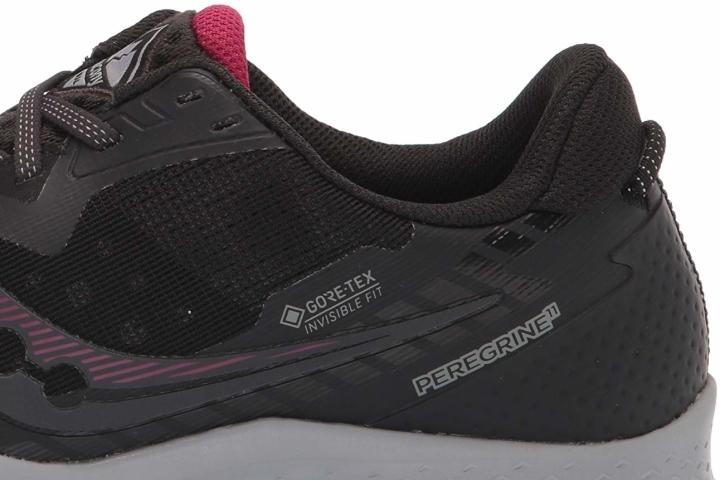 And although the toe box doesn't have much volume, it's still "roomy enough."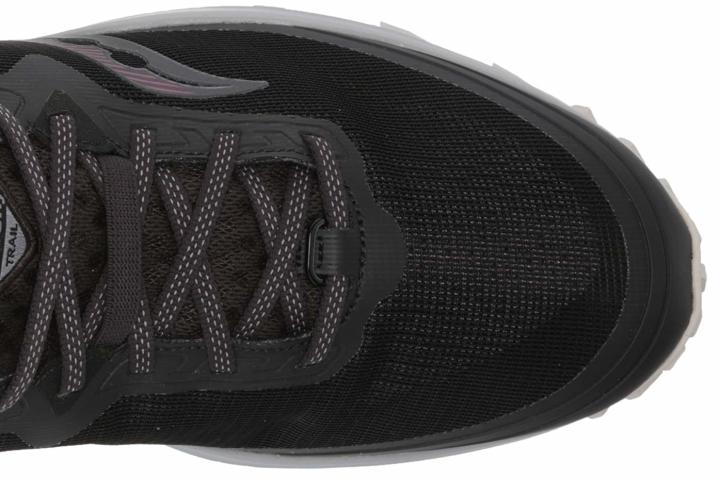 Platform stability
The midsole's firmness keeps the foot steady and surefooted. There have been no reports of missteps. And when running fast through technical trails, the foam comes to life, pushing the runner forward.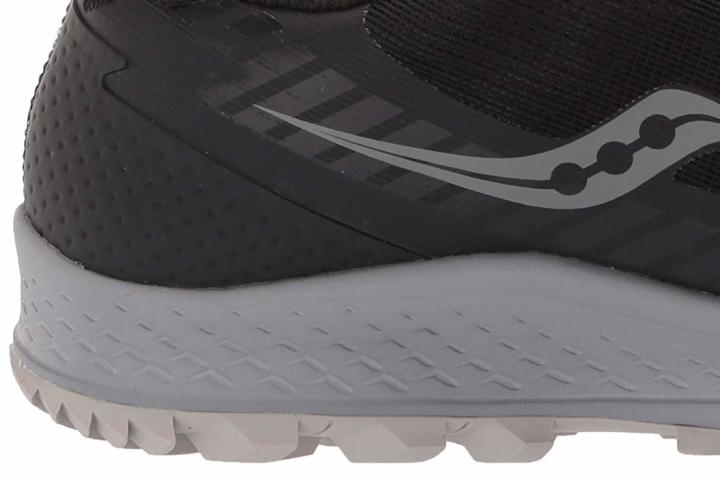 Multisurface outsole grip
On snow, ice, mud, loose surfaces, packed dirt, off-trails, and rain, numerous testers say the outsole "bites." They never experienced slipping. If anything, they were rolling along "smoothly."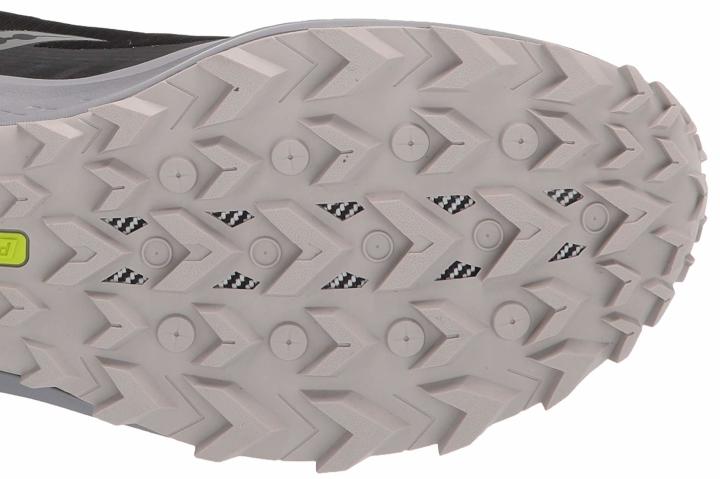 Peregrine 11 GTX vs. 10 GTX: "Saucony smartly didn't nitpick"
The 10th version was so well-received (it revived Peregrine's roots in speed) that Saucony decided not to rework the 11th so much. It carries over the same midsole and outsole with a little tweak on the upper. The results?
a more premium-feeling upper
pronounced comfort from the thicker tongue
better structure and foothold because of the reworked overlays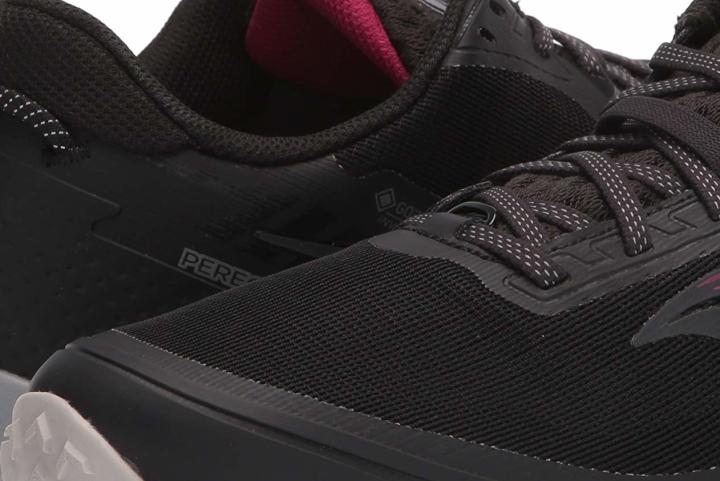 Nice to know about the Saucony Peregrine 11 GTX
Just like the Mad River TR 2, the Peregrine's outsole accommodates sheet metal screws that allows a better grip on ice. It can also be drilled providing water drainage.