I started running in the Hurricane ISO 2 on January 4, 2017. Since that time, I have run 248 miles in these shoes and two half marathons. I will be running another half marathon in them on April 8th.
In February, I set a personal record for my half marathon time in these shoes by running a 1:53:32, and I am hoping to gain another personal best again in these shoes in my next race.
Over the course of the last three years I have ran in a variety of assorted styles of Saucony shoes. Prior to this shoe I was running in the Triumph ISO 2.  As I continue to grow as a runner I continually find myself turning to Saucony shoes because of their comfort and support and the Hurricane ISO 2 proves to be no different.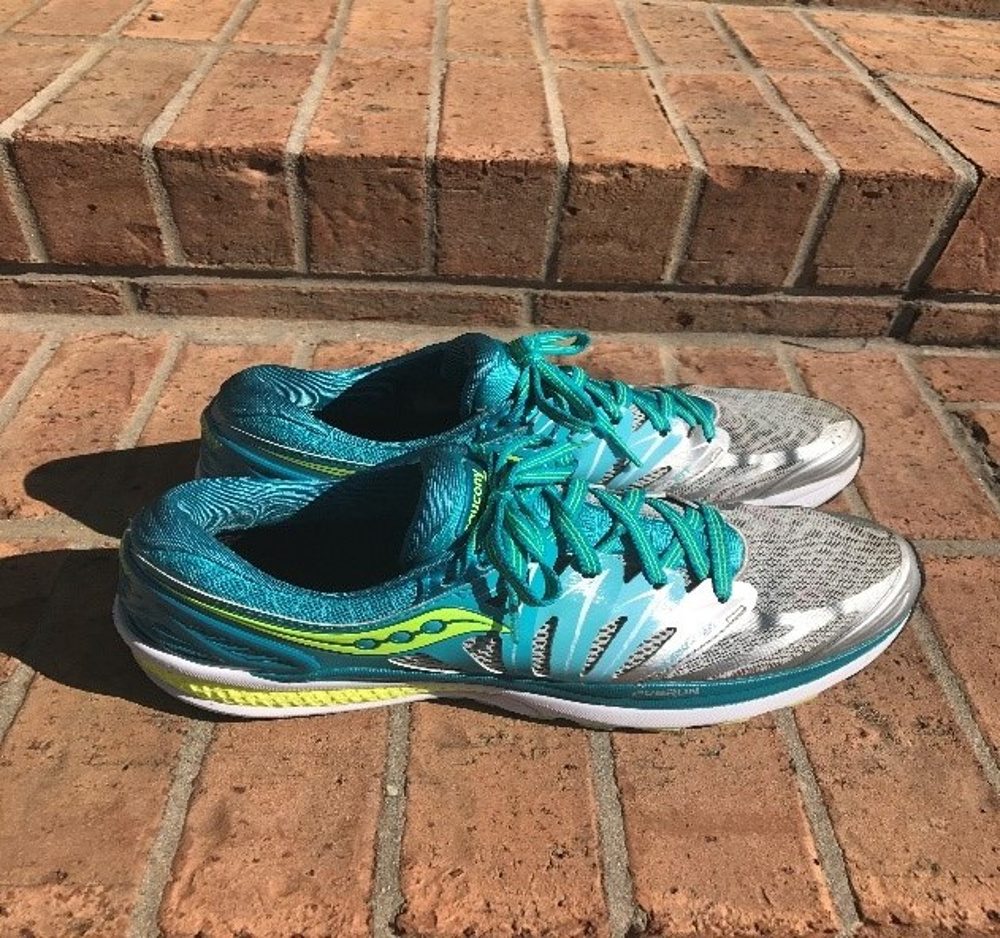 The Saucony Hurricane ISO 2
Durability & Support
Over the past two months I have found these shoes to be durable and supportive. I personally see a lot of wear in my running shoes on the heels, and so far, the wear on soles are just minor.  The EVERUN Landing Zone and evenly distributed EVERUN cushioning, provide me with great comfort and support that my feet and legs need for optimal running.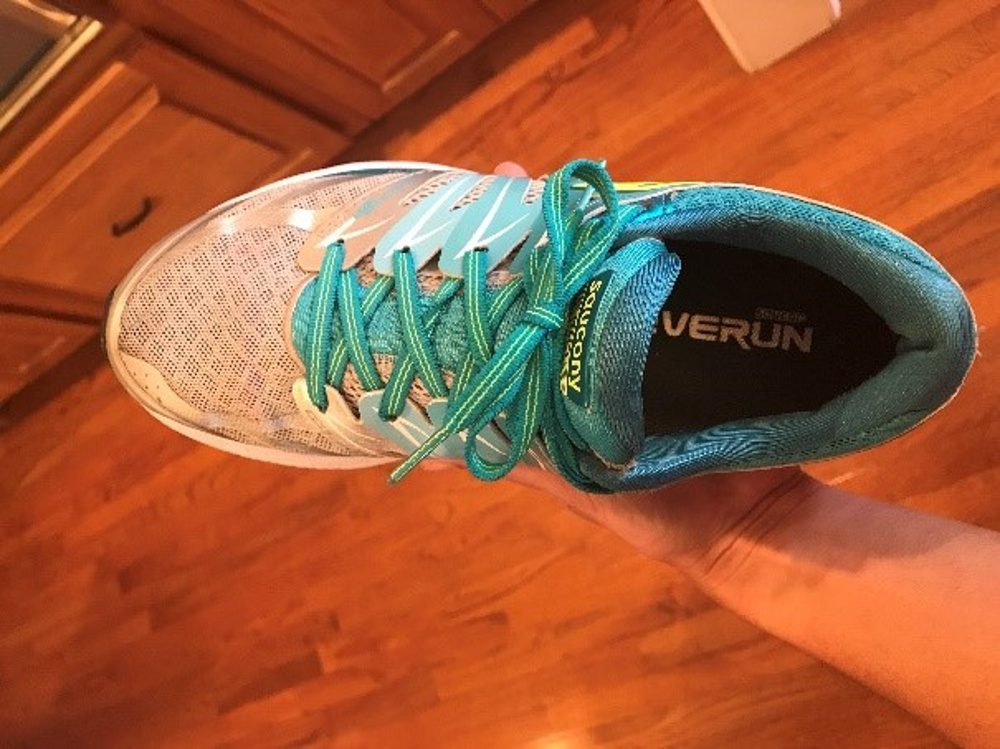 Everun Cushioning
Cushioning
In fact, since I started running in these shoes have not had any heel or leg pain. Another thing that I like about these shoes is that I never worry about foot stability because the ISO fit really forms to your feet and keeps them in place.
Lining
Lastly, to basically have 250 miles completed in these shoes I am impressed by how durable they have been. In previous models of the Saucony Kinvara, by the 300-mile mark I have had wear and tearing in the upper lining of the shoes. So far, these shoes still look new and there is no evidence of stretching or tearing in the upper lining at all.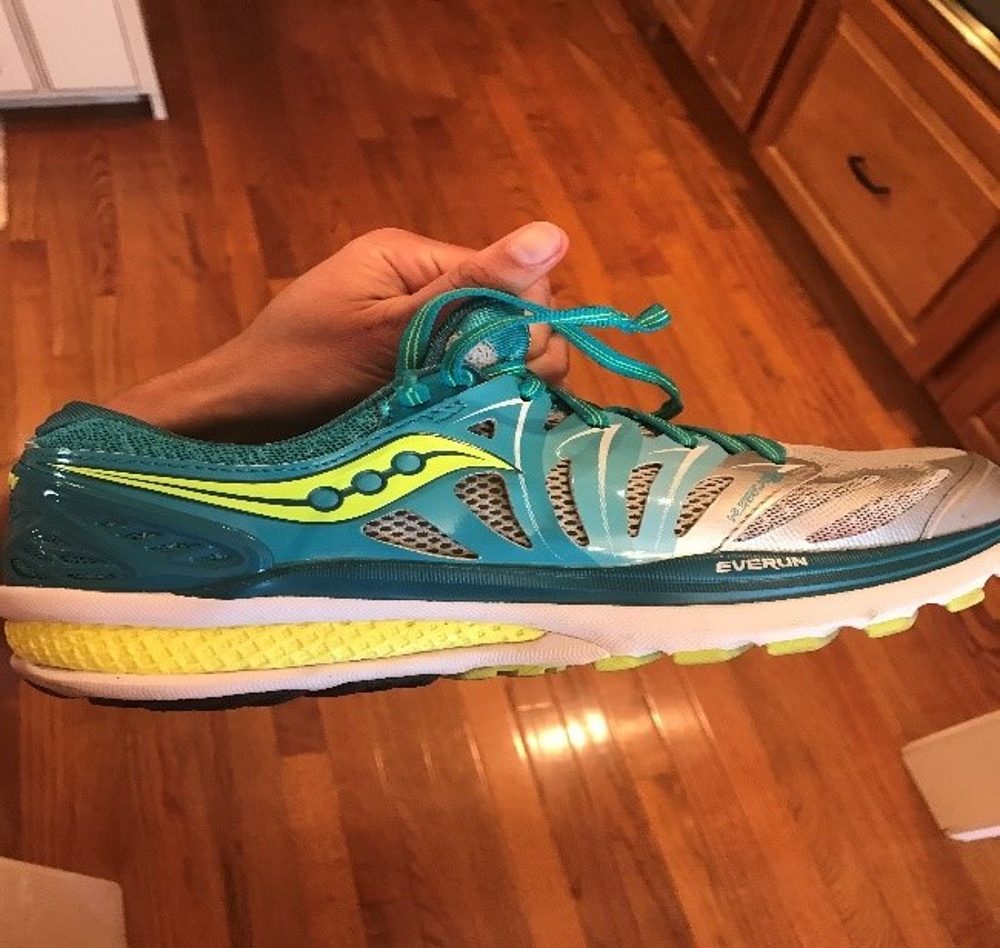 Hurricane ISO 2 Upper Lining
Cons
After running in these shoes for two months there are only a couple of negatives that I have found.
Laces
One thing that I have noticed is that sometimes after being tied these shoes feel tight on the top of my feet. Therefore, I find myself adjusting the tongue and loosening the laces at times. On a positive note though I never worry about these shoes coming untied mid run (the laces stay tied from start to finish).
Price
Another negative that I can find with these shoes is the price. They retail for $160.00 which may be a little steep for some individuals, however I am confident in the Saucony brand and willing to pay the price for these shoes.
Comparing the Hurricane ISO 2 Against the Triumph ISO 2
As I mentioned before I have always been a Saucony fan, and I have run in the Triumph ISO 2 previously.  I was drawn to the Triumph ISO 2 because it was featured as an Editor's Choice in Runner's World and I ran through three pairs of this style of shoe.  Before I began running in the Hurricane style, I was curious as to how the Hurricane and Triumph compared to each other because they both seem to favor quite a bit.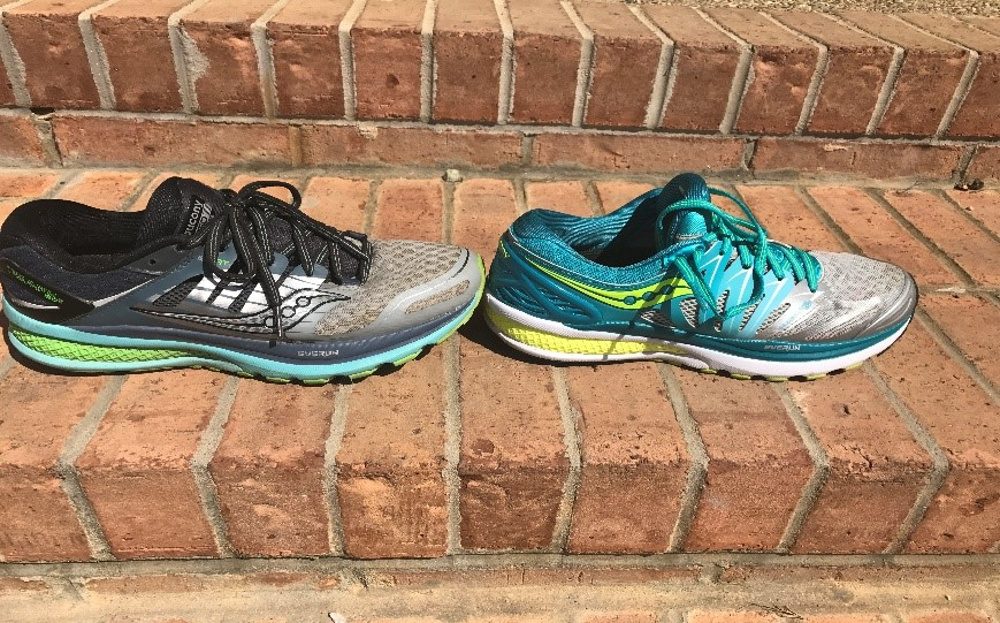 Triumph ISO 2 Vs. Hurricane ISO 2
Fit
Based off my experiences, I have found that the Hurricane and Triumph both are in fact similar in some of their features. For example, they both have the ISO Fit which provide your feet with a custom fit, and both offer EVERUN and 8mm off set cushioning.  However, with their similarities also come differences.
Arch Support
I have found that the Triumph ISO 2 is made more for the neutral runner and is focused more on comfort and cushioning. Whereas, the Hurricane ISO 2 focuses more on stability and offers the heel support and frame of the back of the shoe.
It serves as a great shoe for the moderate to severe pronator and with someone who has a normal to low arch.  After running in both shoes, I have found the I benefit more from the Hurricane ISO 2 because of the support and stability that it provides me in the heel.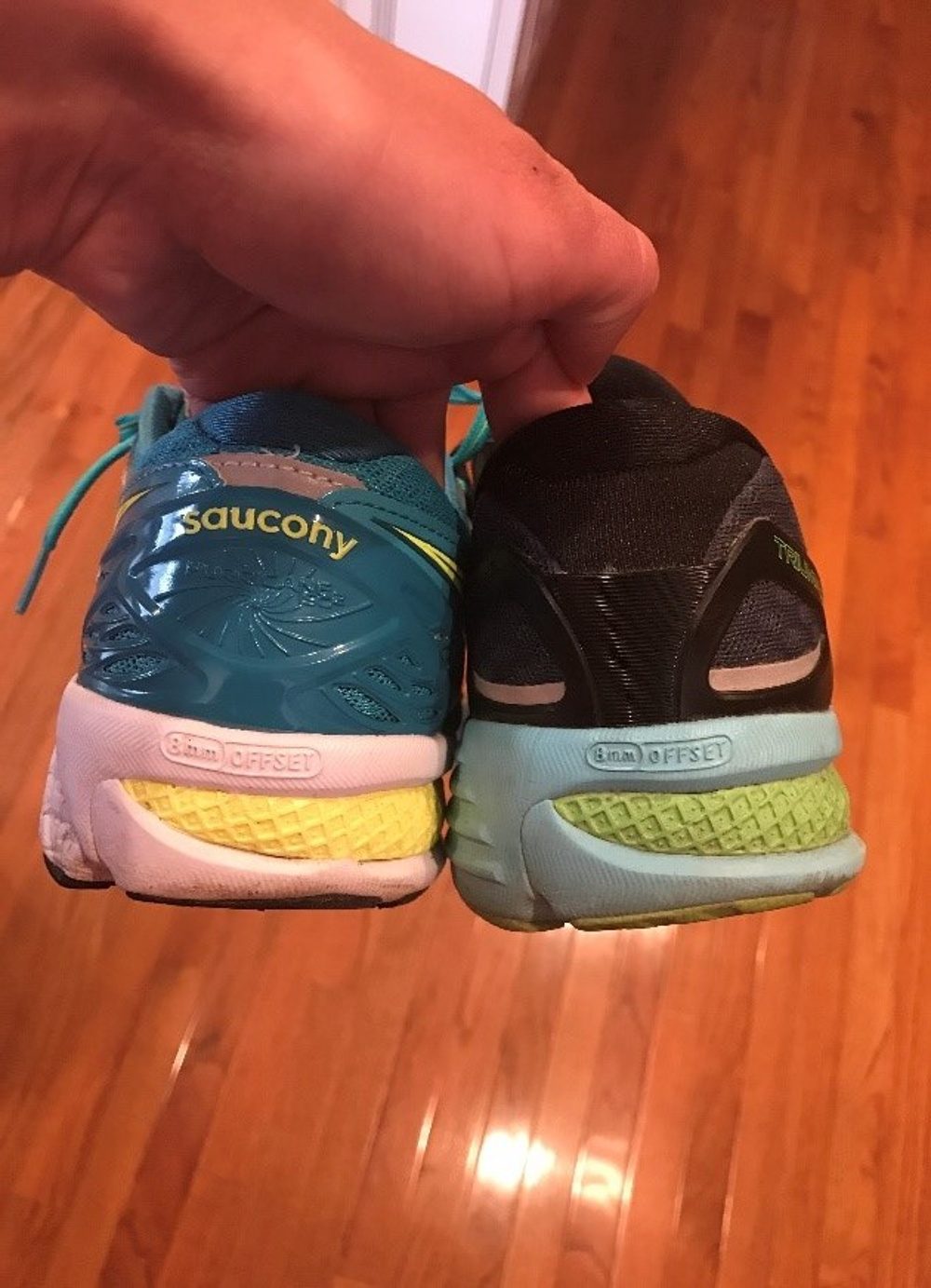 Heel comparison
Conclusion
To conclude, the Saucony Hurricane ISO 2 is a great option for runners looking for a shoe that provides stability. The support and frame on the back of the heel is one major advantage to this shoe compared to some of the other Saucony models. This shoe offers runners a secure ride, along with comfort provided from the 8-mm offset cushioning and EVERUN technology.
Lastly, it is a durable shoe for road and track running that will easily take the beginner or experienced runner through 300 miles or more.  So far this has been my favorite Saucony thus far and one that I will purchase in again in the future.