"You are a neutral runner", they said. "You can use any running shoe", they said.
So I did for almost two years until my old neutral shoes started to beg for replacement. (Ok yes, and Black Friday was coming). Then I began to look for options.
This time, I took a real foot pronation test to be sure I'd do the right purchase. Surprise! Left foot neutral; right foot moderate pronator!
So you tell me I have to narrow my choices down to heavy, boring, stability shoes?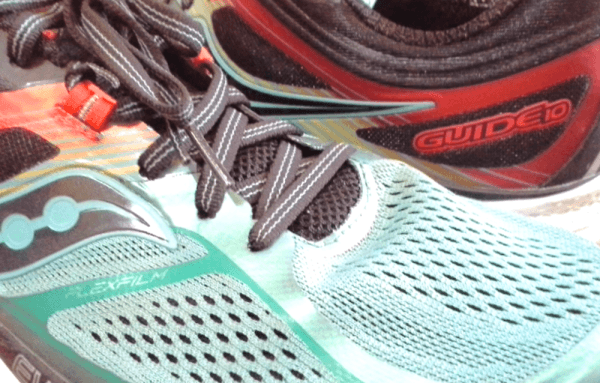 The Breakpoint
I knew about great discounts in a store near home. They represent Saucony in my country. Resigned, I asked for a not so heavy stability pair of shoes. They offered me Guide 10.
But, Saucony? Really? Heavy, bulky, conventional design?
Persuaded more by the generous discount than anything else, I decided to face my new reality: I needed stability shoes and a Saucony model seemed to be a good choice for its price, features, and light weight!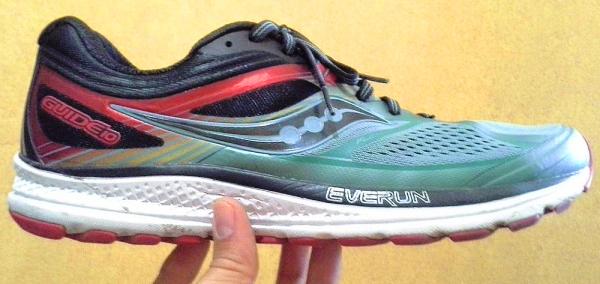 The Experience
The very first steps didn't feel any heavy.
There was a spongy response, smoother than expected, but nothing special yet. However, the fun started when I defied the shoes to engage "race mode".
You only need a more aggressive break step, and the Guide 10 wakes up and simply drives you forward. The Everun cushioning system provides an additional layer of impact absorption between insole and midsole and boosts you to a funnier, confident and faster run.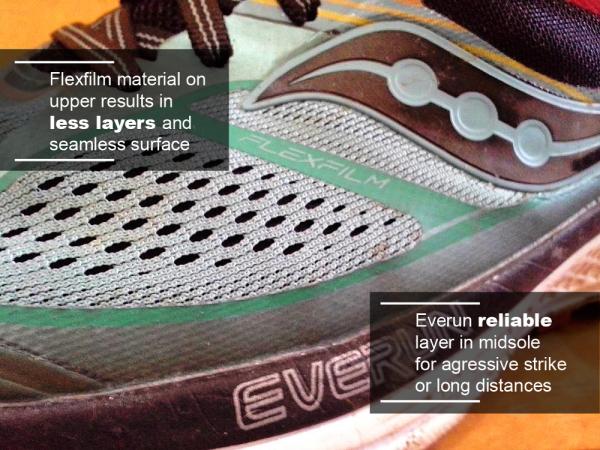 But going downhill was my perfect first date with my not love-at-first-sight new shoes. There it was when I got the charm. I even forgot to be too cautious about my iliotibial band syndrome pain.
The Saucony Guide 10 just responds with agility and protection to your foot strike and pushes your joyride. Unlike the toe box, it has a wide outsole that counts on the Tri-flex feature to disperse landing forces, which results in a reliable platform to land and then lift off.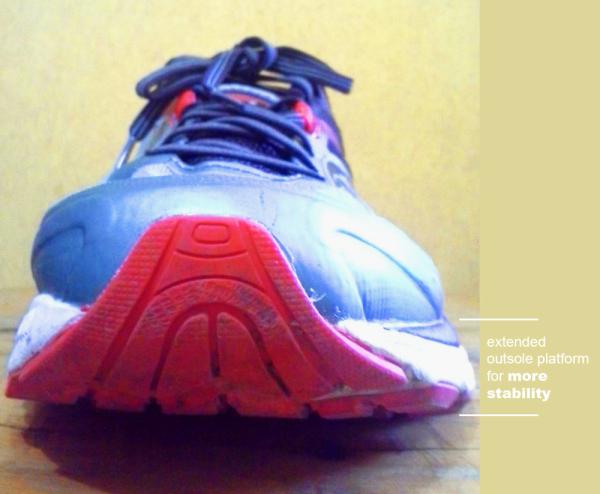 However, maybe I got too excited when I got really fast downhill.
I experienced a disappointing pressure in the joint of my big toe and foot. Toe box too tight or narrow? Yes, a little.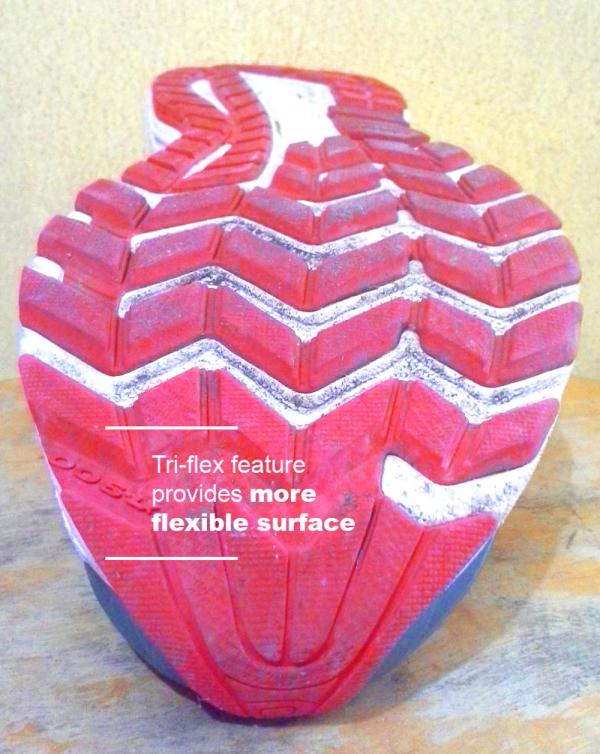 Ups
Comfort. A lot.
Despite the tight toe box, Guide 10 breaks in almost in the act and you can easily enjoy your miles ahead. It can support your smooth ride with no trouble but also knows how to push race mode button.
There is a "neuronal" connection between the cushioning and protective features and the considerable low weight. It feels like it´s just one thing. It senses when you want to have fun, and the midsole and outsole know it.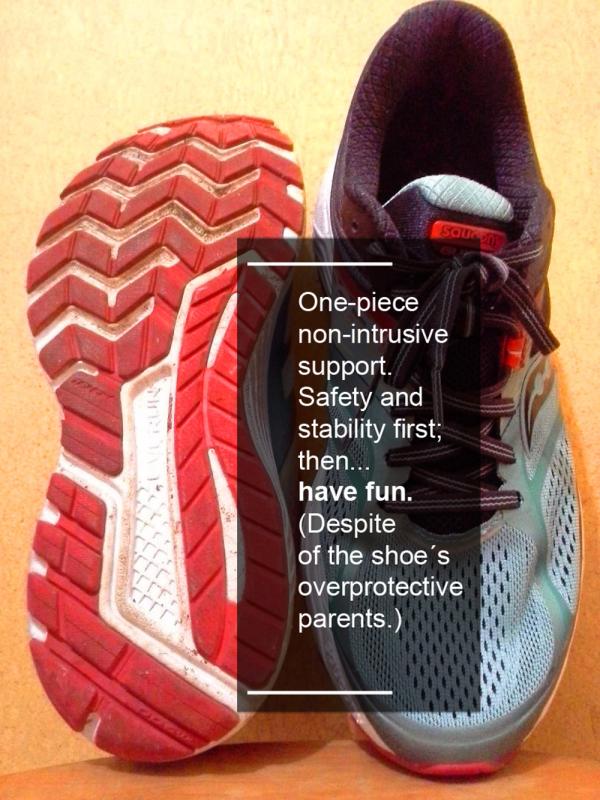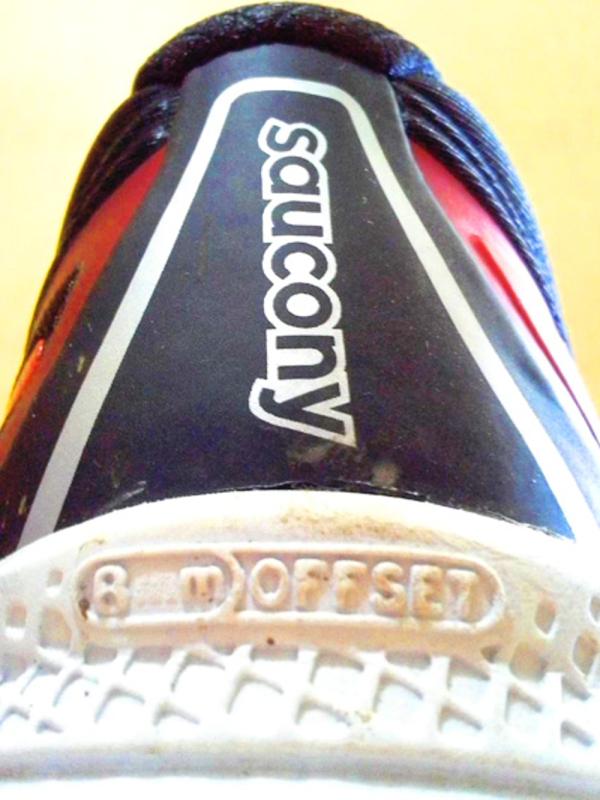 Downs
A solid but fun and responsive package that doesn´t look like it. The appearance is a little bit too shy and traditional to declare it at first sight.
There´s more material than needed. You can already trust enough to push your run further in distance or intensity, but the unnecessary grams of textile around your ankle come to mind at some point.
Finally, the model wants to deliver more, but its toe box is a little bit too narrow to let you go.
The eager spirit of Guide 10 is in some way retained by its overprotective parents.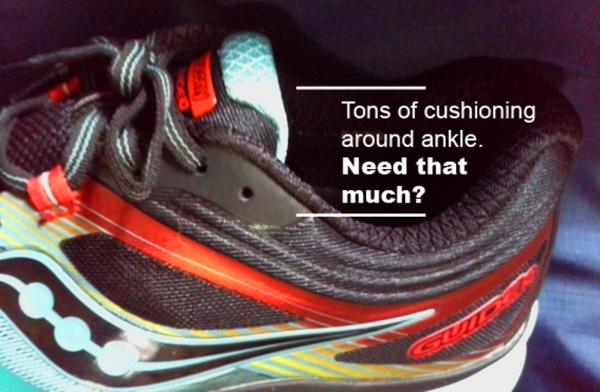 Overall Verdict
Certainly, Saucony Guide 10 is not the most attractive model and can´t boast of innovating aesthetics. The pair looks simple, quiet, "Sauconish" and doesn´t take risks in that field.
I would thank a more sporty and aggressive style according to the spirit of the shoe; besides, less material in the tongue and ankle support; thus, less weight.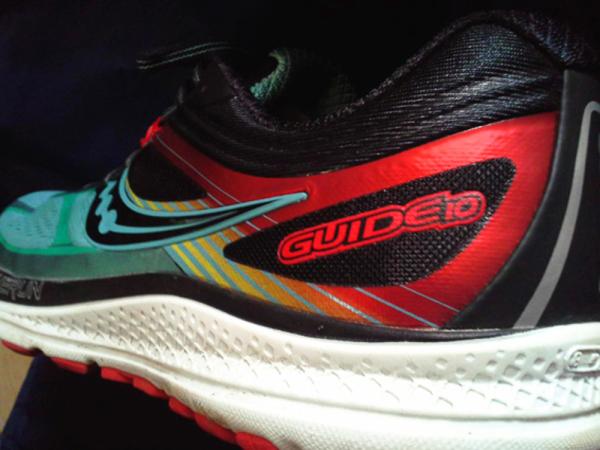 We know, by far, it´s not intended to be a competition featherweight shoe, (Fastwitch and Type A6 are), but, come on, Guide 10 has the attitude. It delivers a firm and safe ride, but lets you have fun from the very second you strike your foot more aggressively.
It's indeed a solid but fun and responsive pack; a widely versatile shoe for your apparently regular training session.
A receptive and willing moderate pronator shoe placed between the light fast-paced models segment and the more protective and cushioning segments. A model you can not only like and enjoy, but also trust.
And that's just priceless.