The Grid Azura 2000 from Saucony features an aggressive appearance while remaining faithful to its retro runner silhouette. Do not sleep on this piece because this low-key Saucony runner lets you breeze your way through the streets minus the sweaty feet. And with its see-through panels, your socks can finally play a bigger role in charming your friends.
Pros
Max comfort
Cushy underfoot
Quite airy
Surprisingly light
Refreshed for the modern times
Built with care
Cons
Wanted in more colorways

Chunky

in real life
Who should buy the Saucony Grid Azura
2000
Saucony's Grid Azura 2000 is a testament that revivals work, especially when done with passion and the right partner (more on this later). If you're piqued by this shoe, you must be:
A big fan of the Saucony Grid collection.
Someone who wants to involve more of their socks style-wise.
A true-blue summer wanderer.
Quite particular with sneakers that last.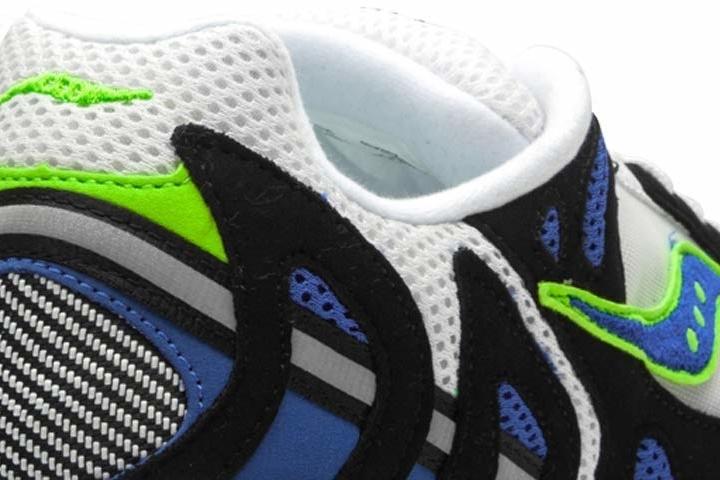 Who should not buy it
When it comes to colorways, the Grid Azura 2000 might not be the ideal kick to recommend. If hues are a huge factor in your decision-making, perhaps the Saucony Jazz Original is a better choice. Also, check out the Saucony Bullet instead if you want something with a sleeker silhouette.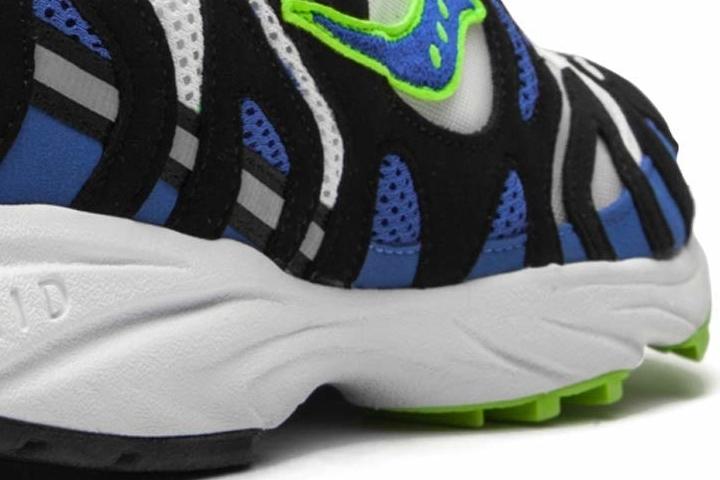 Saucony Grid Azura 2000: Reviving a breathable gem
The Grid Azura 2000 was left to collect dust on the shelves until Bodega, a retailer, helped pull the silhouette out from the archives. Moving to a new millennium, the no-longer-a-secret sneaker features a bold shape that shakes the street-fashion scene to its core. With its toothy overlays and see-through, mono mesh windows on the toe box and side panels, you can enjoy taking a walk on a hot summer day with fresh feet.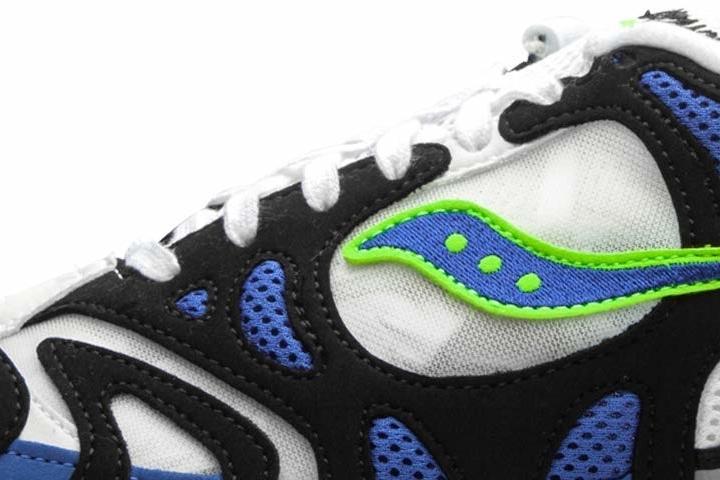 Gives the foot a soft hug
The Grid Azura 2000 from Saucony, according to reviewers, is among the brand's comfiest offerings.
Safe and bouncy rides
Verified purchasers describe this shoe as quite cushy and springy.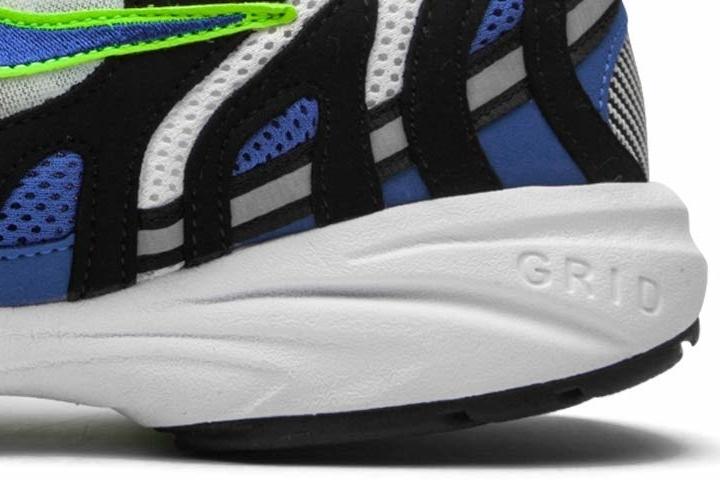 More massive than you think
There are those who find this shoe too fat in person compared to its semblance in online photos.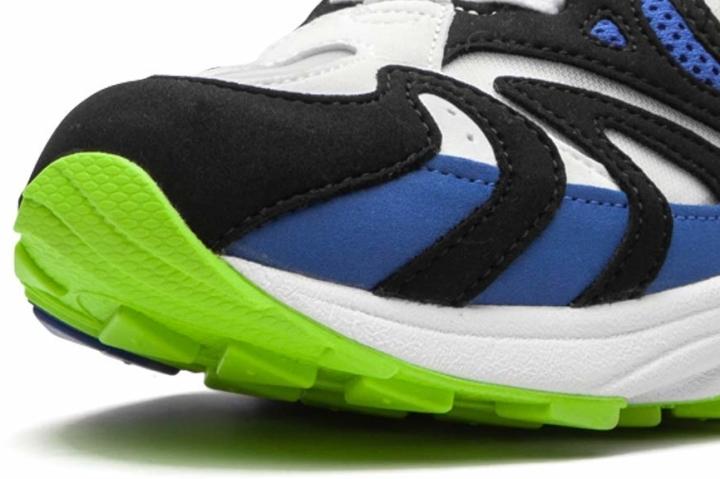 Saucony Grid Azura 2000 equals lightness
Because of its non-weighty construction, the Grid Azura 2000 does not strain the foot even when worn all day.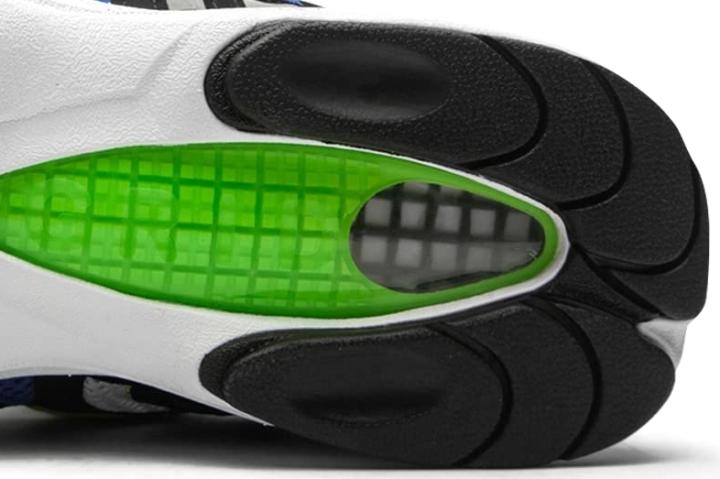 An achievement in craftsmanship
Overall, owners from both gender camps love the fantastic construction of the Saucony Grid Azura 2000.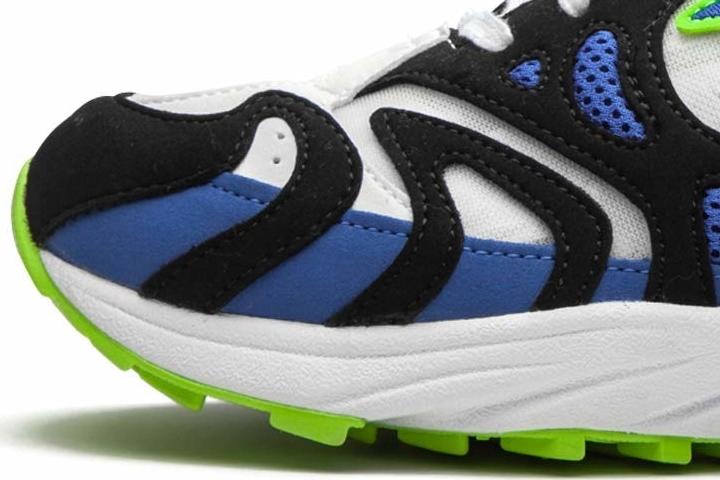 The Saucony Grid Azura 2000's
vegan colorway
The white/blue/lime model is a vegan sneaker, which means that the colorway in question is built without the use of animal-based products and materials.