For years, the Saucony Echelon series has been among the top choices for runners in need of orthotic support because of its accommodating fit and deep cushioning. While longtime fans missed the usual bombproof hold and bouncy ride of previous editions in the 9, they still got the superb comfort and support long associated with the Echelon name.
Pros
Easily and securely fits orthotics
Airy and well-padded upper
Highly cushioned
Wide and stable base
Superb comfort
Good for easy mid- to long-distance runs
Great for all-day wear
Cons
Not very grippy
There's a tendency for heel slips
A bit clunky
Who should buy the Echelon 9
The Saucony Echelon 9 is a good pick for you if:
You need to use custom orthotics or aftermarket insoles in your shoes.
You're on the hunt for wide-fitting and very cushioned trainers.
You're a casual runner who wants a comfy, supportive shoe for your easy miles.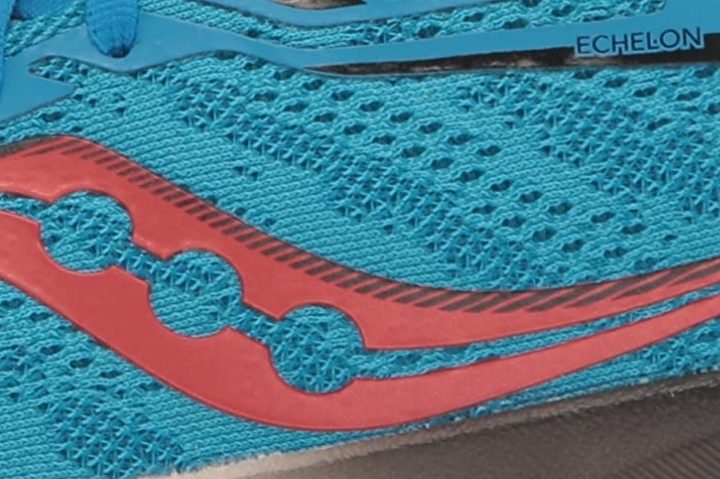 Who should not buy it
For orthotic-friendly options with better traction and bulletproof lockdown, take a look at the Hoka Clifton 8 or the Brooks Glycerin 20. And for a daily trainer that rides lighter than it looks, check out the ASICS Gel Cumulus 24.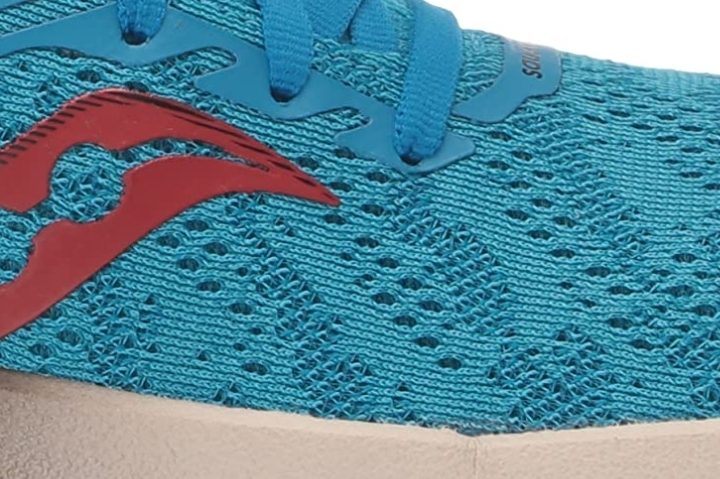 Inserting insoles won't be a chore
The Echelon is Saucony's line of cushioned road runners perfect for people with orthotic needs. Its thick sock liner, while soft and comfortable on its own, can be easily removed and replaced with custom orthotics or insoles.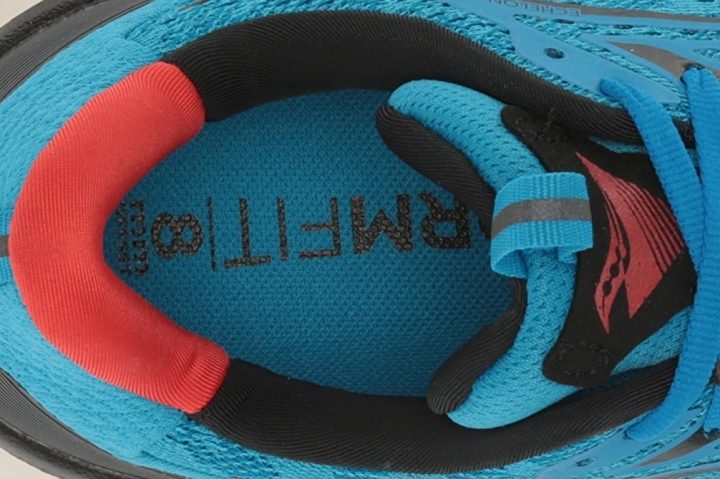 Reviewers loved how well the shoe plays with aftermarket inserts, saying that even though the fit is accommodating, the shoe still "cradles your foot" and prevents the orthotics from sliding around inside.
The top of your feet won't have any complaints
Testers had plenty of praise for the Echelon 9's mesh upper. They found it to be soft, breathable, and more comfortable overall than its predecessors, stating that it's now "more in line with modern Saucony models like the Triumph 20."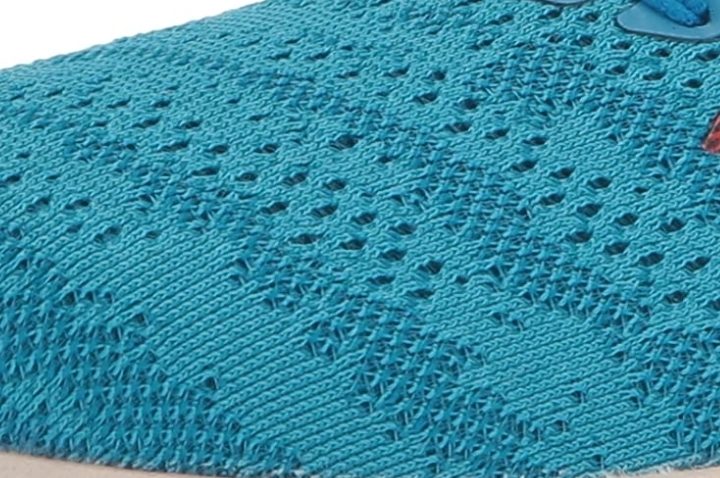 They also added that despite having fewer overlays, the 9 still feels more supportive than version 8.
The Echelon 9 is both too narrow and too wide
Perhaps due to the upper updates, users say that the Echelon 9's fit is significantly different from before. Those with wide feet experienced a narrower fit even in the 2E and 4E sizes, while narrow-footed ones found the shoe broad enough for their orthotics, but too voluminous for their feet that their heels are constantly slipping.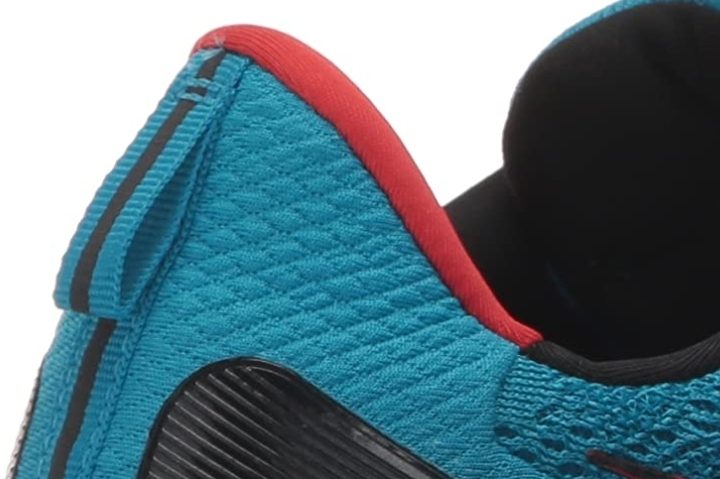 Near-max cushiness
Reviewers shared that the Echelon 9's thick stack of PWRRUN foam provides them with "cushion and spring in every step," and its wide footprint "creates a supportive foundation" that is helpful in keeping even those with supination issues injury-free.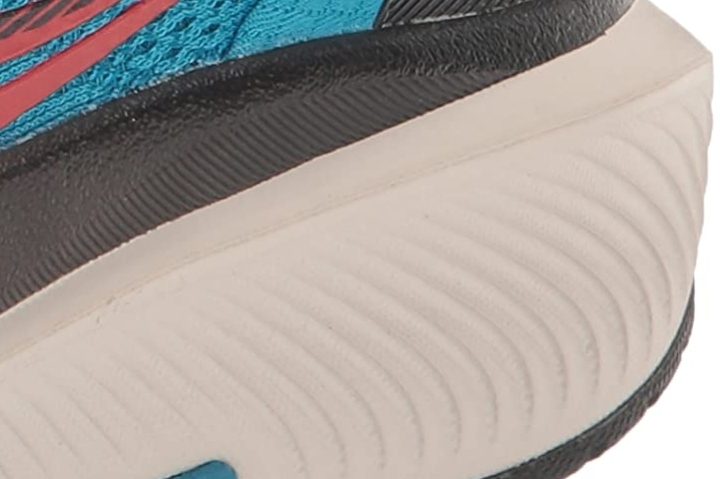 Toe-to-heel drop?
While the v9 has an 8-mm heel drop, it feels "almost like a negative heel shoe," according to runners. One said that the way the sole "sweeps down in the back" altered his posture and bothered his back while wearing the shoe.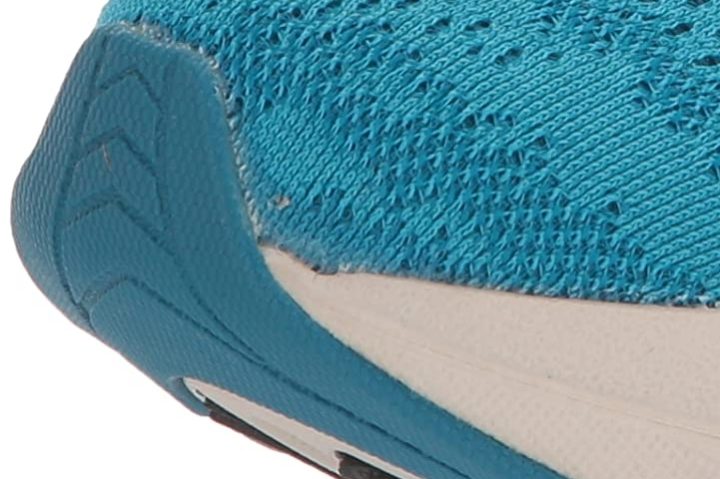 A not-too-stellar ride
Though not particularly heavier than the average daily trainer (287g), the Echelon 9 (292g) rides a bit clunky, according to some runners. However, the shoe's extended heel bevel helps in this respect by providing soft landings and smooth transitions.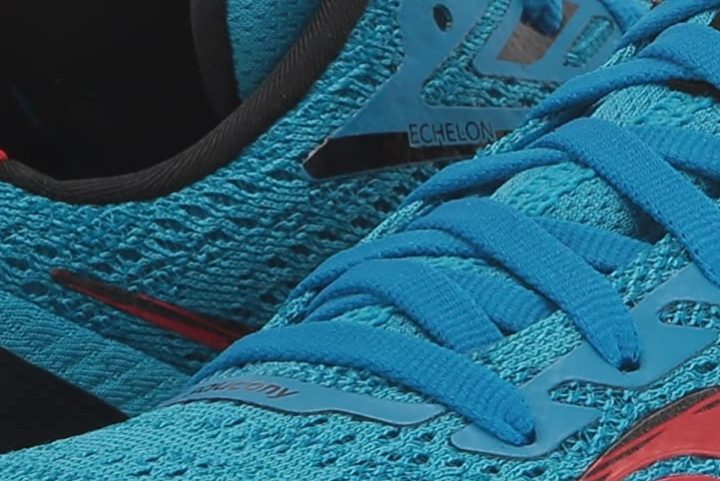 The Echelon 9 feels amazing underfoot
"Weird heel drop in the back" aside, the 9th-gen Echelon is quite a comfortable shoe. Some wearers described their experience as "literally like walking on a cloud," with a few even claiming that it's the most comfortable trainer they've ever worn.
For easy miles and hard workweeks
This type of comfort makes the version 9 an ideal trainer for middle to long-ish distances at mild speeds, but a lot of owners found more utility in it generally as a work and all-day wear shoe.
One avid runner claimed that while the Echelon 9s aren't as comfy and cushy as the Ride 15 or Endorphin Shift, "they are great and fill a gap perfectly."
Needs more rubber
Reviewers noted that there isn't as much rubber coverage in Echelon 9 compared to the 8. One runner called this outsole design horrible, as he felt that it made the shoe "a trip and fall hazard."