Saucony Cohesion 13 review
This is an entry-level, affordable shoe from Saucony designed for those who have decided to try running for the first time. The Saucony Cohesion 13 is a solid candidate for someone who is considering getting into running but does not want to spend a lot of money. As I found out, this shoe could actually make running very enjoyable for beginners. The shoe is suitable for easy, short-distance runs.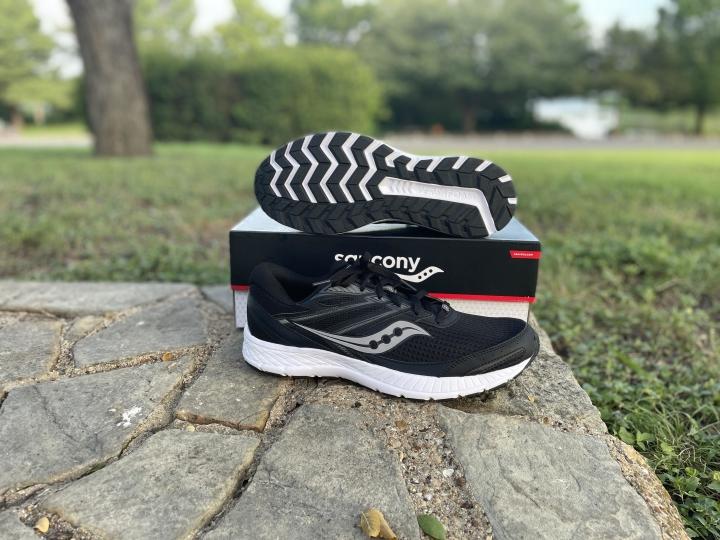 Who should buy it
The Cohesion 13 is recommended for beginners and casual runners who need a dependable and stable shoe for easy to moderate paces. The shoe will also appeal to heel strikers and runners who prefer a higher heel-to-toe drop.
Who should NOT buy it
This daily training shoe is NOT for runners who are:
mild or severe overpronators (the Saucony Guide shoe line is worth checking out)
looking for a dedicated shoe for long-distance runs (in this case, consider the Saucony Ride 14)
seeking for a fast shoe (the Saucony Endorphin Speed 2 is quick and lightweight enough for race and speed training)
Saucony Cohesion 13 fits true to size
I wear US size 12 and I weigh about 175 pounds. Size 12 in the Cohesion 13 fits exactly as it should. Even after long runs my toes never reached the end of the shoe and I never experienced any discomfort.
The heel collar is exceptionally cushioned. I did not experience any rubbing at the top of my heels and the shoe stayed in place throughout the runs.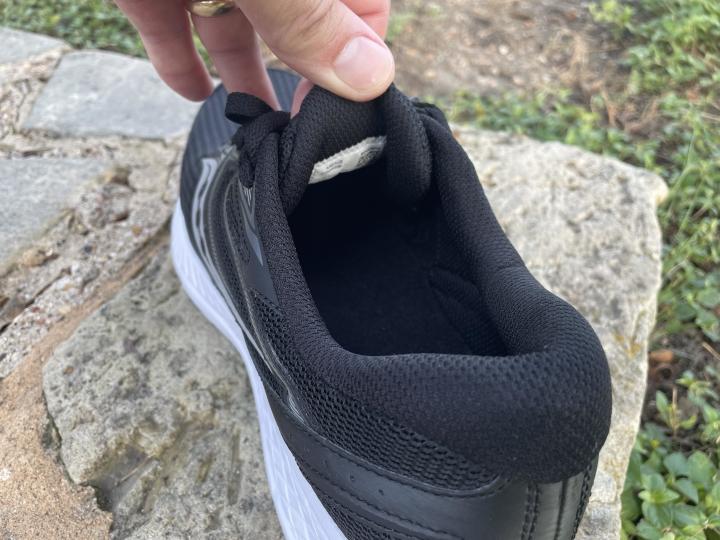 Tremendous lockdown
The laces, heel, and upper cushioning provide tremendous lockdown of the foot. This, combined with the additional eyelet which provides for a "runner's loop," makes for a neutral runner's ride that keeps the foot stationary. I felt very CONFIDENT while running in this shoe.
In spite of varying terrains over the course of my test runs, I never once doubted this shoe's ability to give me a stable landing on every footfall.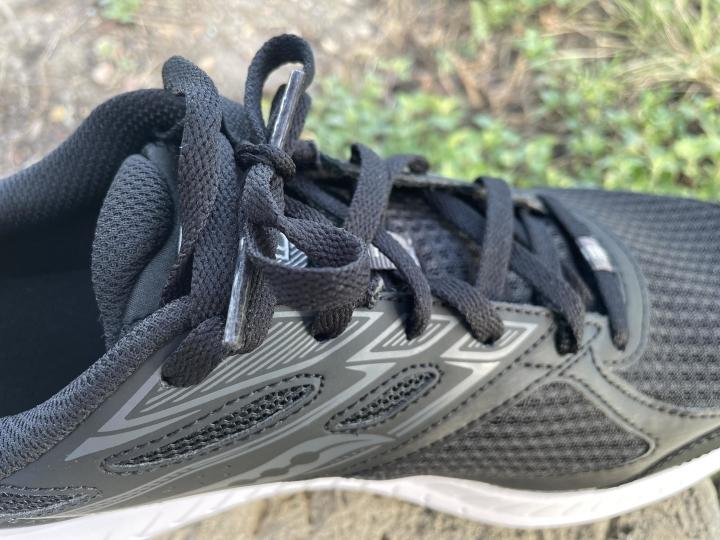 Saucony Cohesion 13 has an adequate, average-weight cushion
The midsole is not the lightest of foams available, but it is not overly heavy either. As I ran in this shoe, I experienced a semi-soft landing, not overly jarring, but not too soft, either. If you like to FEEL the road beneath your feet, this is a good choice.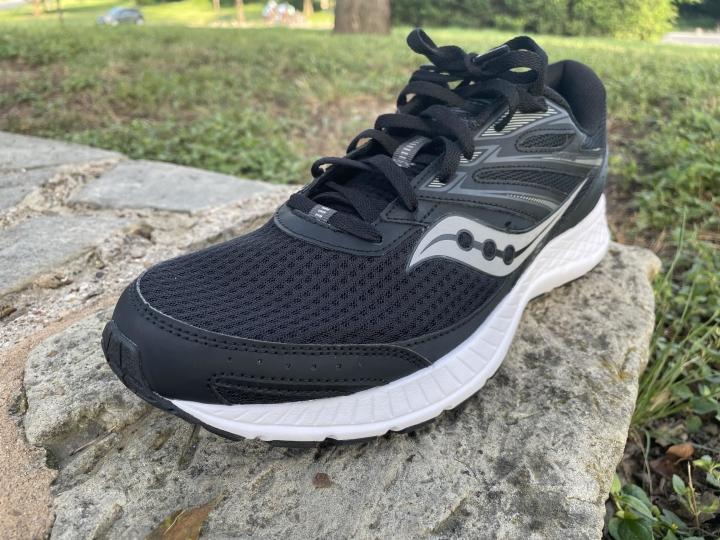 Suitable for heel strikers
The stack-height is 29mm in the heel and 17mm in the forefoot, which makes for a 12mm drop. This heel-to-toe drop may help prevent some injuries for new runners, but my experience was challenging. The high heel-drop made it difficult to land mid-foot and encouraged me to heel strike, which is not the best option for me.
Even though there is a high heel-to-toe drop, the forefoot cushioning provided adequate comfort in my feet. I always felt stable and comfortable in the Cohesion 13.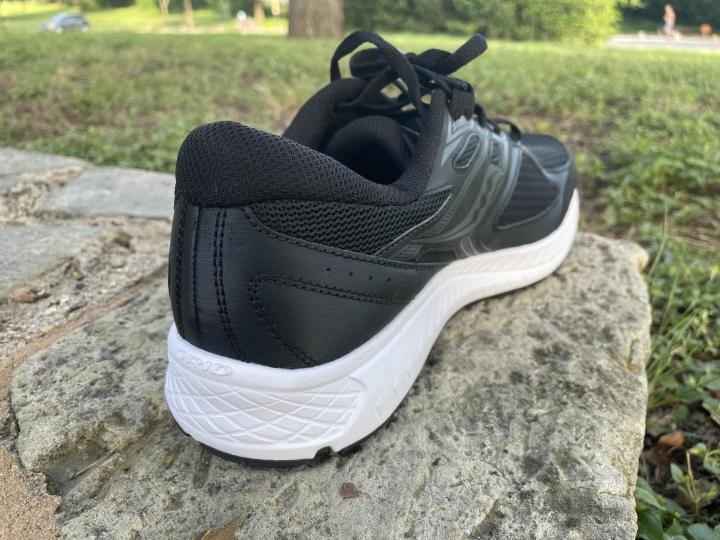 Cohesion 13 are made for NEW runners, but work for ALL runners
While Saucony intended for the Cohesion 13 to merely be an introductory shoe for people new to running, in my opinion, it can be included in a shoe rotation for all runners. I did not run on this shoe exclusively during my test period, and if I did, I would probably have a different opinion.
But, after running in the Cohesion 13 for 3 out of 6 days per week, I felt very confident lacing them up and even looked forward to wearing them. If the goal for the run did not include speed work, I was eager to lace up the Cohesion 13 and enjoy a comfortable pace.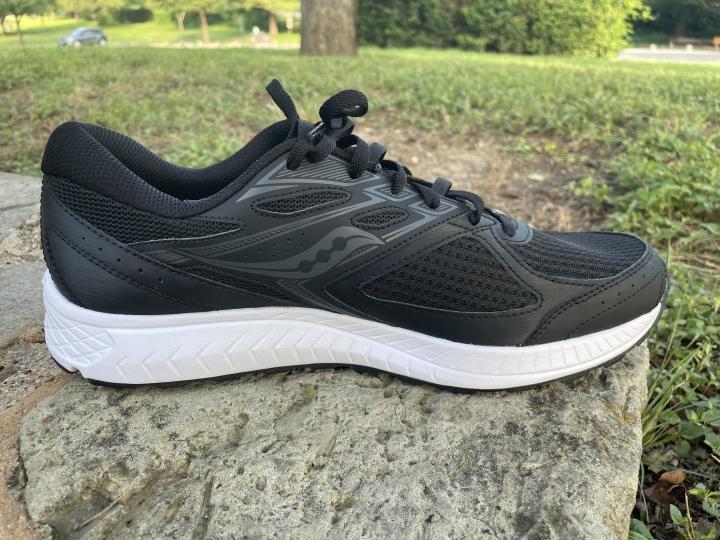 It provides exceptional grip on ALL surfaces
The outsole of the Cohesion 13 is robust, providing exceptional grip on ALL surfaces. I felt VERY confident as I ran in them. Running on gravel, dirt, sand, or even wet surfaces proved to be no problem.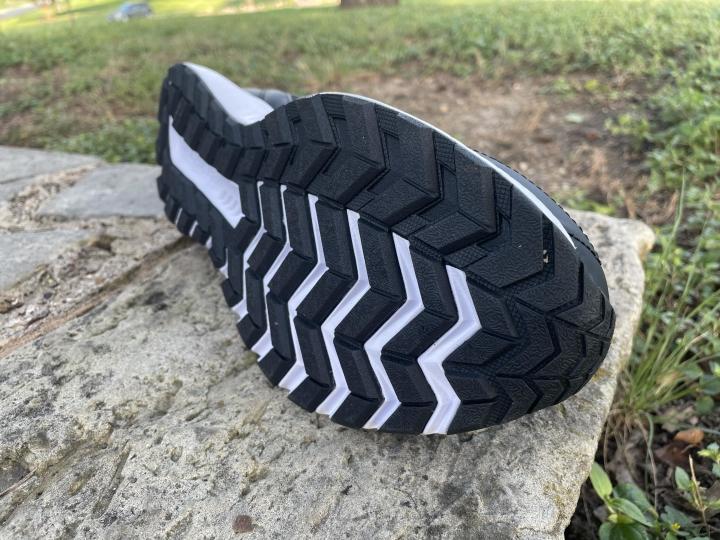 The first few runs felt stiff
The longer I have run in the Cohesion 13, the BETTER they feel underfoot. The first few runs felt stiff, but they feel better and better after each run.
Heavy but a solid platform
The shoe is not intended to be a race day shoe, but everyday trainers. While it is heavier than some daily training shoes, the Cohesion 13 is a great choice for recovery or easy runs of any distance.
The Saucony Cohesion 13 weighs in at 10.9oz/309g. A little heavy compared to other daily training shoes (average weight of 10.6oz/309g), but they provide a solid platform.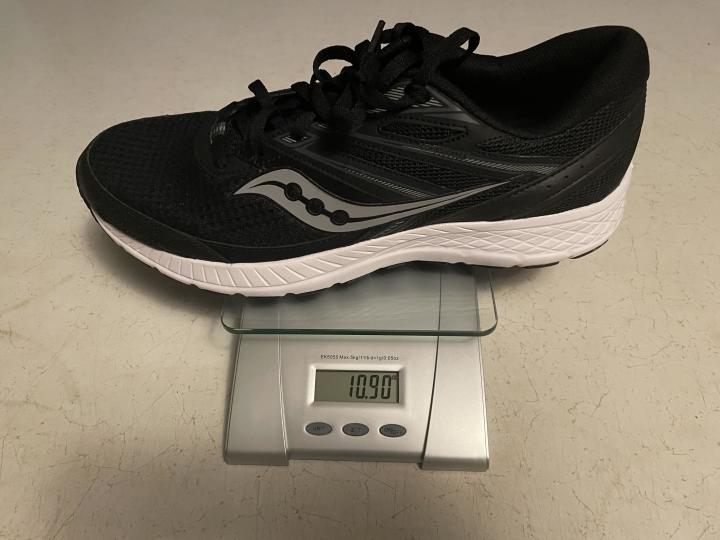 Thick, warm upper
The upper portion of the Cohesion 13 is quite thick and cushioned. The material tends to hold in moisture which adds to the overall weight of the shoe. But, the cushioning is quite comfortable during the runs.
The tongue is separate, though attached with elastic material. The tongue is made of very thick cushioning. The thick tongue, combined with the cushioning around the collar and laces, made my feet VERY comfortable. This comfort gives great confidence underway.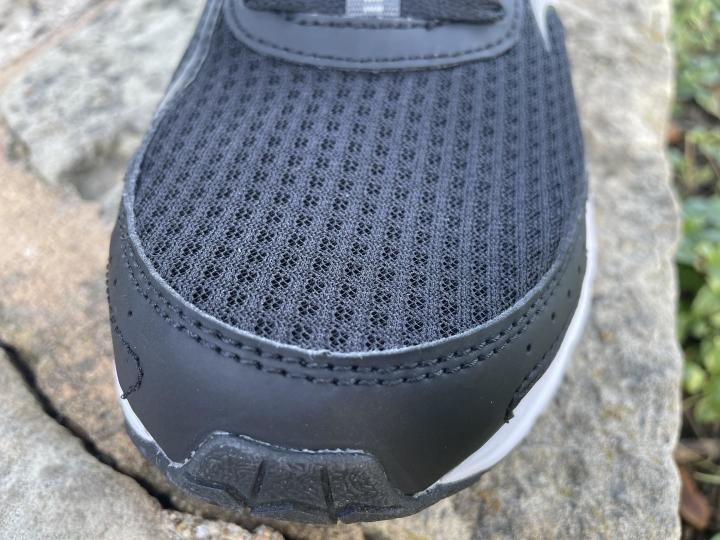 Should be replaced after 300 to 400 miles
In my opinion, the Cohesion 13 should be replaced after 300 to 400 miles. The rubber outsole would undoubtedly last much longer, but the simple midsole foam might begin to break down. It feels BETTER and more COMFORTABLE after each run. The new runner might be tempted to keep them for much longer, but should be careful to replace them even though they might feel comfortable.
Compare popularity
Interactive
Compare the popularity of another shoe to Saucony Cohesion 13: