The Saucony Cohesion 11 garnered the respect of most runners who appreciated its shock-absorbing midsole, lightweight disposition, and affordable price. They also welcomed its congenial width profiles and durable construction. Conversely, several testers griped about the unappealing color schemes and unsupportive midsole.
Pros
Relieves foot pain
Secure fit
Reliable traction
Lightweight
Affordable
Breathable
Padded interiors
Cons
Not very supportive
Weak upper construction
Who should buy the Saucony Cohesion 11
The Saucony Cohesion 11 is an affordable running shoe for neutral pronators. The design of this version closely follows the rest of the series, which makes it ideal for you if:
You have a moderate to high arch and prefer a running shoe that is versatile enough for all-day wear and other related activities
You want a long-distance running shoe that is also supportive of your heel strike foot pattern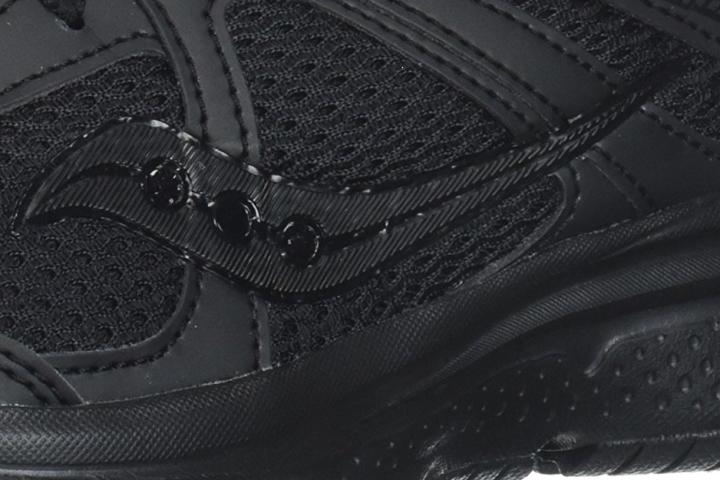 Updates to the Saucony Cohesion 11
A mesh upper with more prominent ventilation holes delivers improved breathability
A full-length midsole foam provides total underfoot cushioning
Memory foam footbed offers a contoured support to the arch and curves of the forefoot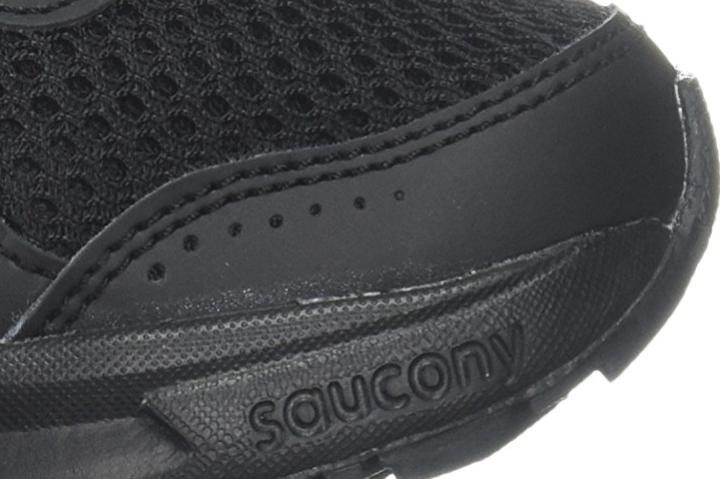 Long-lasting outsole compound
The outsole unit of the Saucony Cohesion 11 utilizes a rubber compound that lasts long. It shields the rest of the midsole from wear and tear as it delivers surface traction.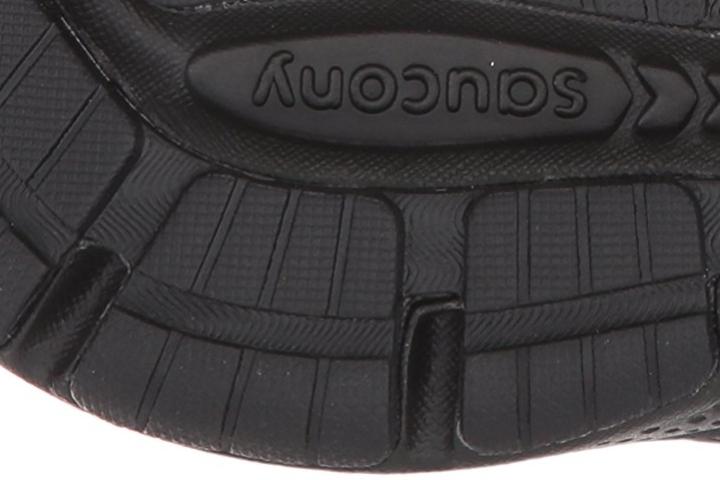 Flex grooves allow the forefoot section of the platform to move in conjunction with the bending of the metatarsals during the toe-off phase of the gait cycle. These flex grooves are also added in the outsole of the Cohesion 12.
The Cohesion 11's memory foam midsole
A full-length foam makes up the primary midsole unit of the Saucony Cohesion 11. This material cushions the foot throughout the running session.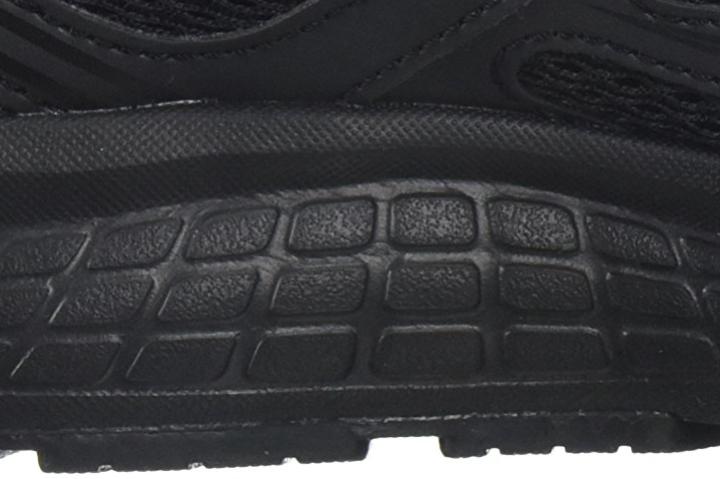 The Heel Grid System involves a unit that has a crisscross pattern. This steadies the back of the foot and keeps it in place. It also attenuates impact shock during the landing phase of the gait cycle.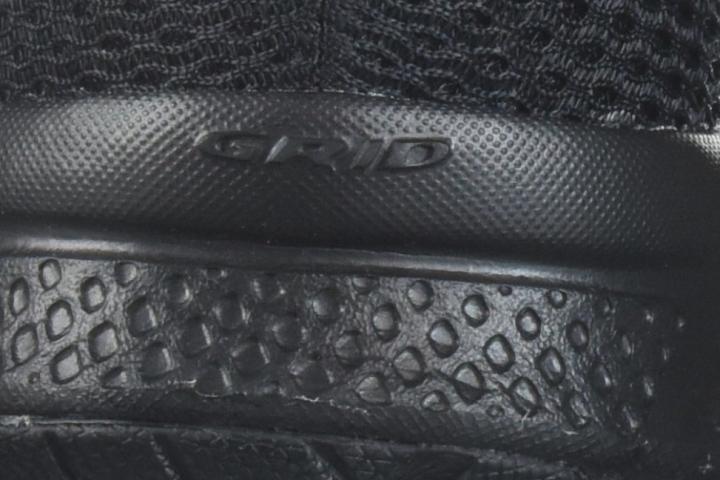 The REACT2U is a memory foam footbed. It molds itself to the exact shape of the wearer's underfoot, and then it gives defined support to areas and curves that don't usually get attention.
Open-construction mesh upper
A breathable mesh makes up the upper unit of the Saucony Cohesion 11. Its open construction brings airflow into the foot-chamber. This lets wearers experience a cool and dry in-shoe environment.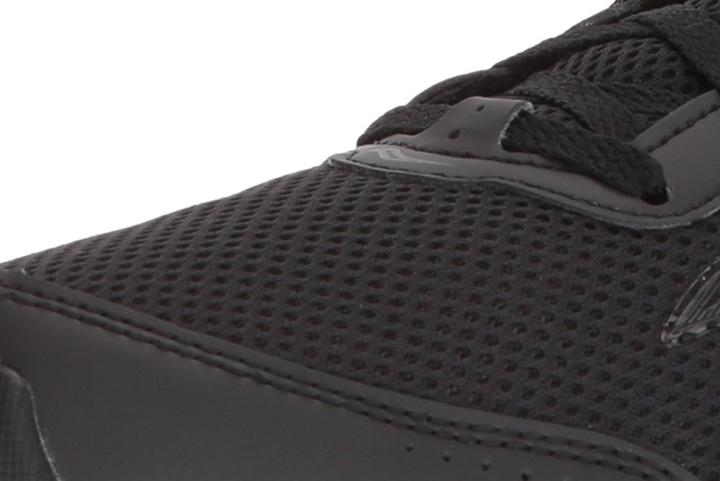 Synthetic overlays are stitched onto the mesh. These add-ons reinforce the silhouette of this running shoe, keeping it erect and intact. They also help in giving a snug and secure fit.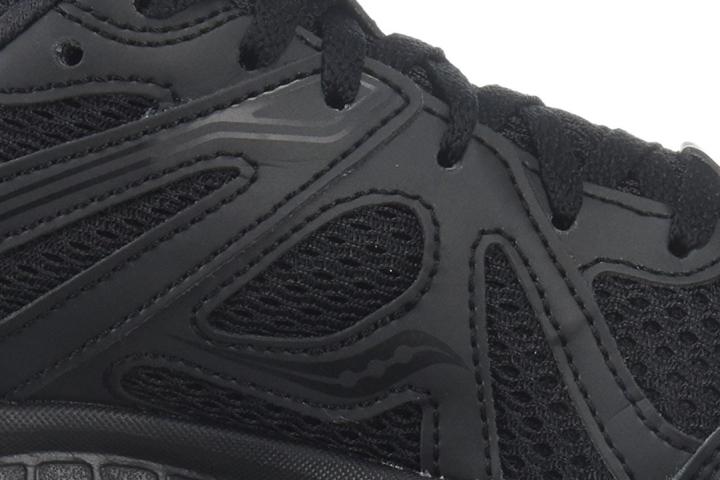 A traditional lacing system ensures a secure yet adjustable fit. The flat, fabric-based shoelaces stay tied, even during intense running sessions.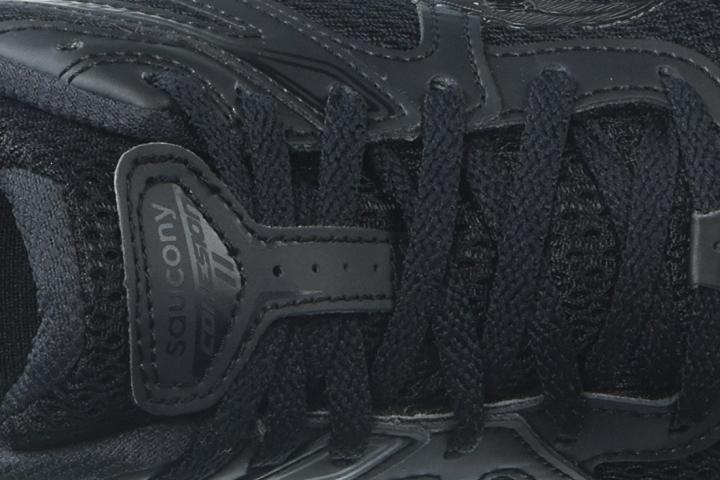 The padded tongue and collar hold the foot in place and prevent it from wobbling or slipping off.