Bridging the gap between road and trail shoes, the Canyon TR fails. It's too heavy for road running and lacks the traction that the trail demands. In short, "it's mediocre at best in each respective use." If you've tried the Nike Pegasus 37, the Saucony Canyon TR can very much be considered as its heftier version, only that it's tagged as a trail shoe.
Pros
Secure fit
Comfortable upper
Reliable traction
Ample cushioning
Great for long distances
Can be used both on roads and trails
OK for mountain biking
Great support
Durable build
Attractive design and colors
Cons
Heavy
Not for wet surfaces
Average breathability
Who should buy the Saucony
Canyon TR
The Saucony Canyon TR is a solid option if:
You are after a shoe grippy enough on surfaces like moderate and less technical terrains, single-track trails, packed dirt trails, dirt roads, and pavements.

You are looking for a running companion ideal for slow long-distance runs.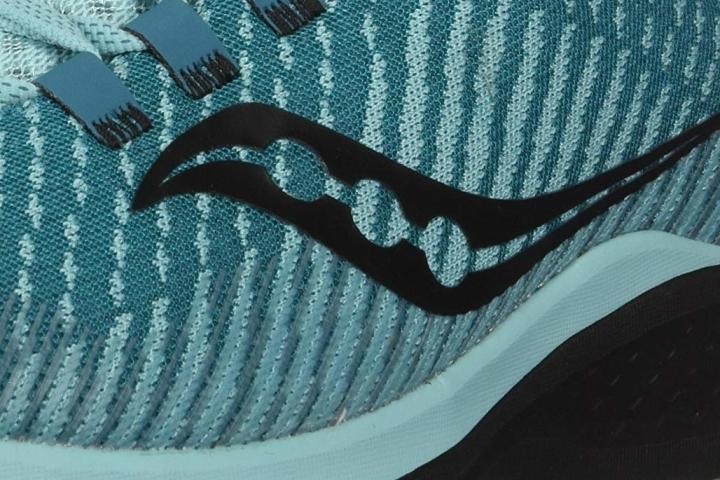 Who should NOT buy the shoe
This trail shoe from Saucony is too soft and flexible for rugged technical trails. If you need a sturdier option, you will be better off with Saucony Peregrine 12 or Saucony Xodus Ultra.
Well-cushioned ride of the Canyon TR
A highly cushioned shoe from Saucony, the Canyon TR delivers maximum impact protection. The shoe features an ample amount of the brand's range-topping PWWRUN foam which provides lasting comfort for long runs. Having 34 mm of stack in the heel and 26 mm in the forefoot, the Canyon belongs to the upper range of trail shoes. For reference, the average is 25 mm and 19 mm respectively.
According to the runners, the feel of this shoe is similar to that of the Saucony Ride, moderately firm but with good energy return.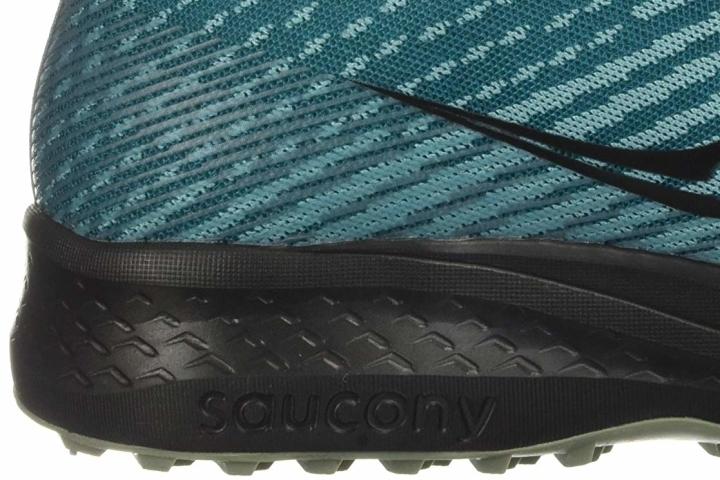 Reliable grip from road to trail
Designed with a tread layout that's more minimal than regular trail shoes, it generates a less aggressive grip that's suitable for moderately technical trails and road sections. Its lugs are 3 mm deep whereas dedicated trail shoes like the Peregrine come with 5 mm lugs.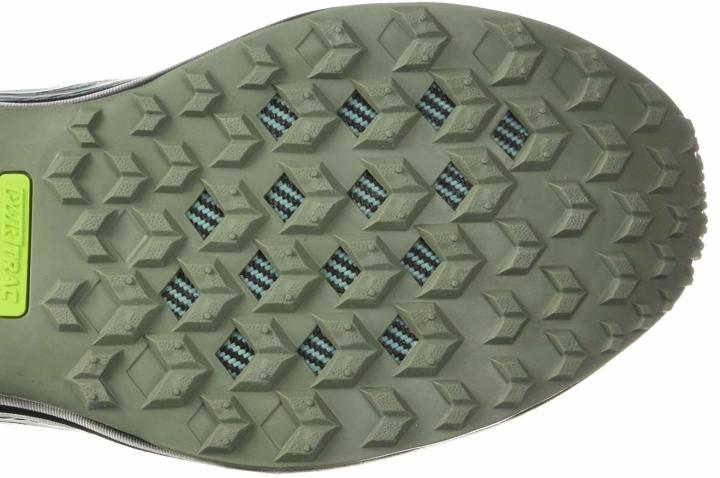 Experts report that the shoe has a good grip on various, less technical terrains. It bit well on dirt, loose gravel, pavement, snow, and more. However, don't expect it to be particularly efficient in deep mud, sleet, and snow.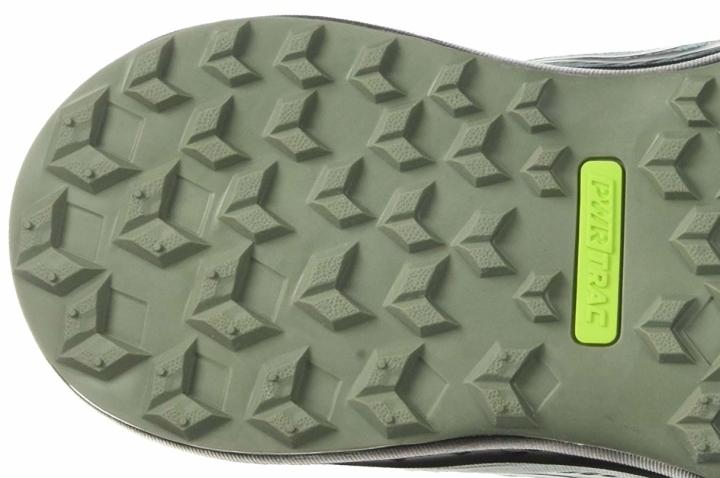 Sturdy yet bendy upper
The Canyon TR's FormFit upper hugs the foot nicely and the overlays complement it, ensuring security and stability.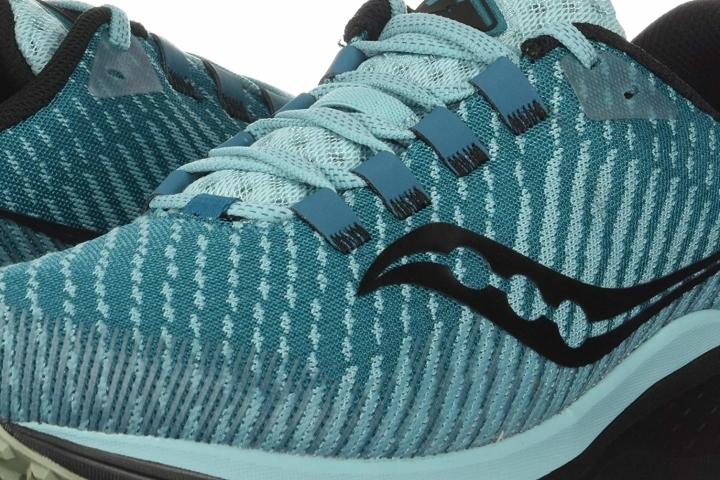 Runners claim it's "one of the best uppers" they've experienced in 2020. It's protective, durable, and flexible.
But the problem with this upper is that it lacks breathability. Taking this shoe out on a hot summer day is very likely to toast your feet.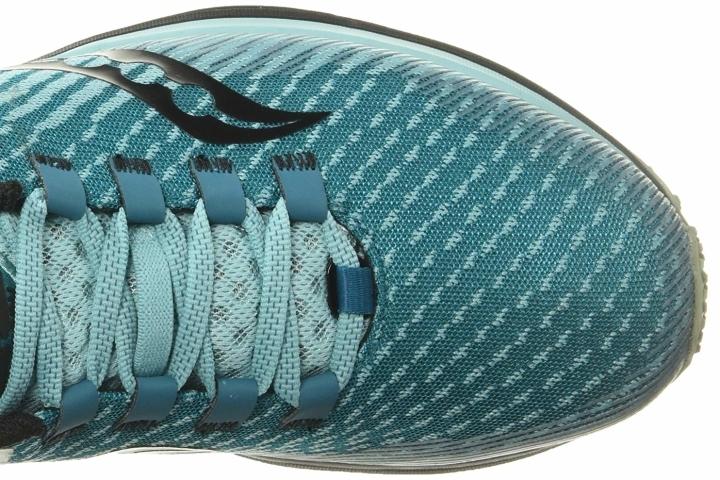 Canyon TR is a lasting shoe
Runners who have used this Saucony shoe for more than 300 miles report that it shows no signs of wear and its overall structure is holding up well.
The only gripe some people had with the shoe's durability aspect is the absence of a reinforced toe cap.