Within my last search for trail running shoes, I had set high requirements.
As I am an all season runner living in the quite harsh climate in North Eastern Europe, my next shoes have to be good enough to get me through rain, mud and even snow.
Research was done, got several models in my try-out list, tried a bunch of pairs in different sport shoe stores, yet my eye and feet were caught by Salomon Speedcross 4 CS.
So far I have run around 200km and walked few long walks on different surfaces and the Speedcross has satisfied me so far.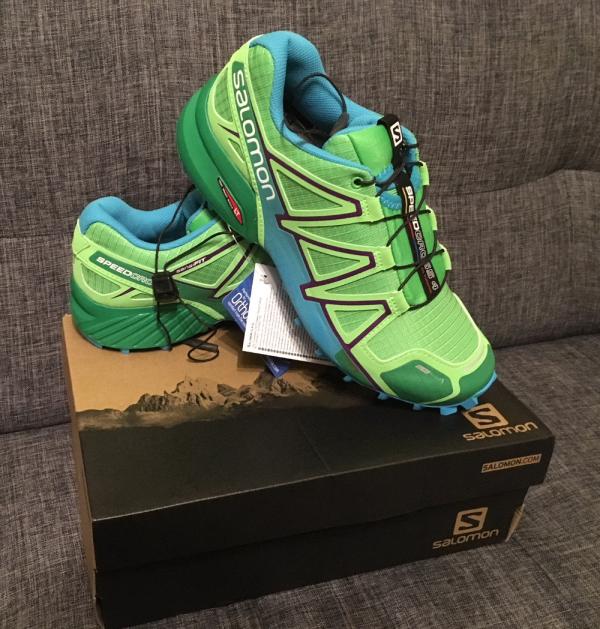 Fit for Winter
Dealing with cold winter was one of the main aspects I took in mind when choosing shoes.
The weather has not yet plummeted to very low minuses as true winter has not arrived yet, but at -10C my feet felt warm and comfortable while running. During walks up to 20km at -5C, my feet felt good as well.
Water-repellent coverage comes in handy as well – at all times. Occasionally it rains during my runs (yes - rain, this year's winter is more like an autumn) or I run through wet surfaces and my feet is still dry, maintaining warmth.
During a long walk, I slipped in a half-frozen mud pit but the Speedcross 4CS saved my feet from walking the next 2 hours soaked or frozen.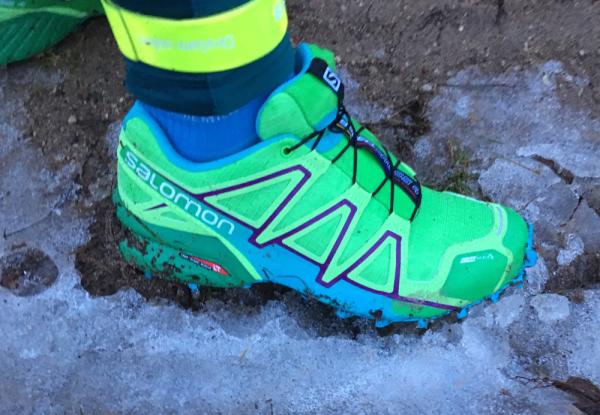 During daily runs, I chose socks of different thickness to see whether the Speedcross can still be warm even with thinner, non-water resistant socks. The results pretty much the same and even with regular socks, my feet felt considerably well.
In the aspect of keeping feet dry and warm, these shoes are suitable for winter and autumn conditions (even in the North).
Sizing and Fit
Salomon sizing needs to be considered.
It's recommended to go up 1/2 or 2/3 larger than your regular size. For my standard 38 (EU) size, I chose 38 2/3 which fits me well.
I always need quite a bit of time to break in a new shoe. With these shoes time was admirably short – after three short runs (5-8km) my feet were ready for long runs without sticking any safety tape on my heels or toes.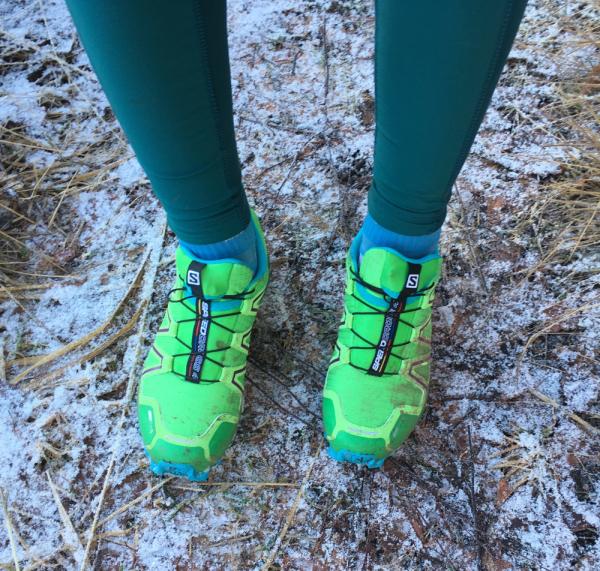 Stability & Comfort
The Speedcross 4 CS is not typical for me, the heel is higher (30mm) than all my previous running shoes. That is something to consider, especially if you run with thin-soled shoes on daily basis.
It took me a few runs to get used to the placement of heel, toes, and arch (heel-toe drop – 10mm).
Shoes are very light (female – 260g), but the sole is quite firm.
For some, the sole might be too firm, especially for runners who run 15km and more on their training. Some of my running tracks are covered with rocks, therefore stiffness of sole suits me well, especially the mudguard that keeps toes safe.
Shoes are narrow, well cushioned with neutral arch support – that adds on stability and comfort.
All in all, the Speedcross is very comfortable and stable.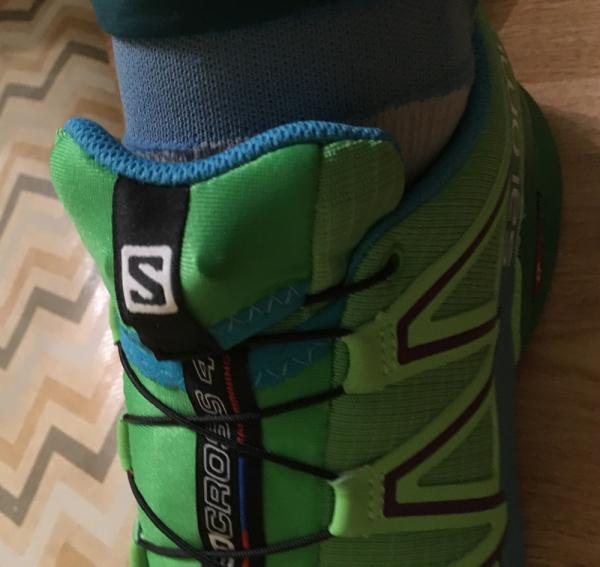 Fit for Different Surfaces
Here is a short summary based on my runs so far.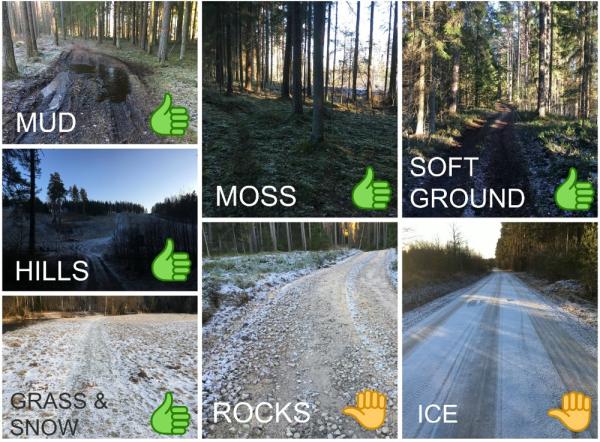 The Speedcross has a nice grip on soft ground, perfect on hilly trails & mud, and dry snow is fairly easy game. I would say, it's average on surfaces covered with larger and sharper rocks – stability & traction decreases, but still can run okay.
Ice is another story. Sure, the shoes slip on bare ice, yet the rubber sole reduces slipping a bit.
On the other hand, I have never worn anything that makes walking or running on the ice super safe, so, creators of these shoes still has done a good job.
Pros
Suitable for all seasons & different weather conditions
Warm enough for winter
Decent grip
Quicklace system & pocket for storing clip and lace when fixed
Lightweight
Water resistant
Good fit
Stability on different surfaces
Easy to clean
Nice design & wide variety of colors
Cons
Specific sizing – for good fit needs larger size than standard
Quite pricey
Conclusion
As for winter shoes, it's a definite go! The Speedcross 4 CS has everything you need to run or take a long walk during harsh weather.
Price is not completely friendly, so you have to be clear which Salomon size is right for you. I would recommend checking for best deals online.
The shoes look neat – a nice touch to running outfit and gives you something nice to look at when you are running.