A lightweight road shoe with a half-bootie construction, the Salomon Predict Soc offers plenty of cushioning and a high level of stability. It features an innovative design, from the premium knitted upper that delivers a sock-like fit to the anatomically decoupled midsole and outsole that encourages flexibility and natural foot motion. The comfortable underfoot cushioning and breathable upper make the Predict Soc a good option for daily training and long-distance runs.
Pros
Sock-like upper
Lighter than average
Cozy in-shoe feel
Breathable
Soft cushioning
Well-made
Stylish
Cons
Rubs heels for some
Not grippy on snow and ice
Who should buy the
Salomon Predict Soc
The Predict Soc running shoe from Salomon is a solid option if you:
prefer running shoes with sock-like fitting uppers
value lightness in your running footwear
want a good-looking shoe that doubles for casual wear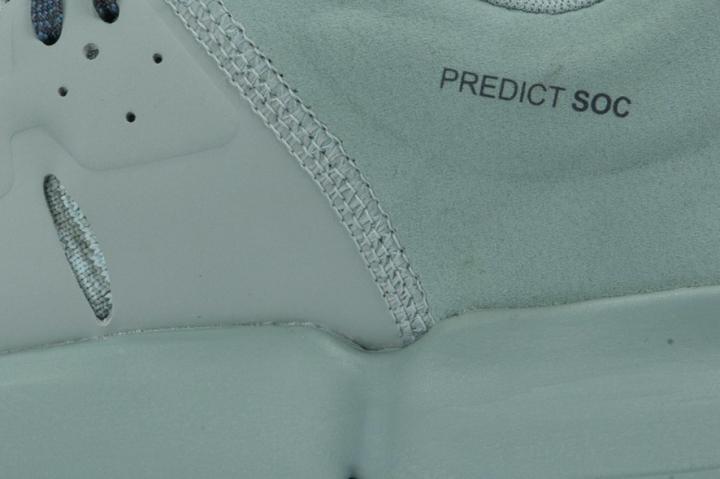 Who should NOT buy the shoe
If you tend to run in wet and slightly slippery conditions, you may want to check out the Predict Soc 2 as it apparently has a better grip. And if slush, snow, and mud are your frequent running surfaces, then it's better to invest in a shoe like Salomon Sense Ride 4.
Salomon Predict Soc: Fits like a sock
The Predict Soc features a half-bootie design along with a premium knit upper that gives a sock-like fit.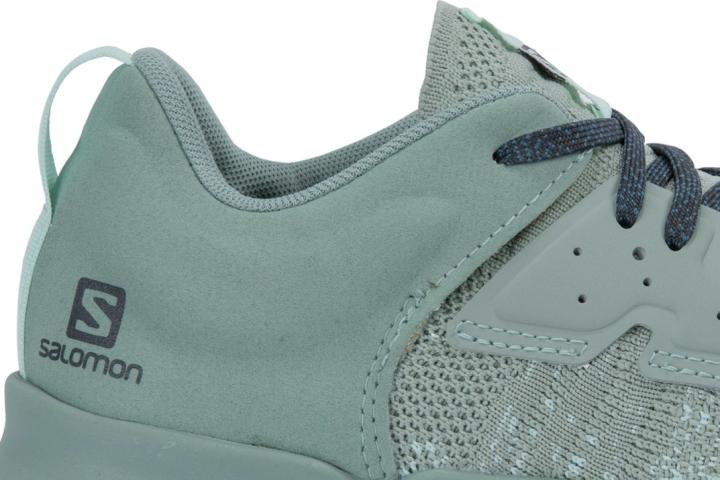 The upper is soft and super flexible that it conforms to the shape of the foot without giving a constricting fit. Based on the general users' feedback, it requires no break-in period and can be taken on a run straight from the box. They also mentioned that the plush upper makes the shoe uber comfortable.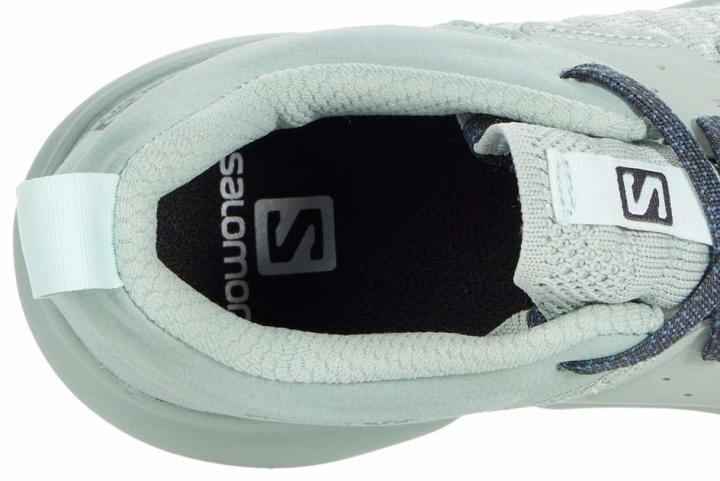 A few reviewers did have an issue with the heel part of the shoe rubbing the heel raw and making it bleed. However, not everyone had this problem.
The Salomon Predict Soc's sole unit
The Salomon Predict Soc has an anatomically decoupled midsole and outsole. This delivers a smooth ride by encouraging natural foot movement as it flexes while in motion.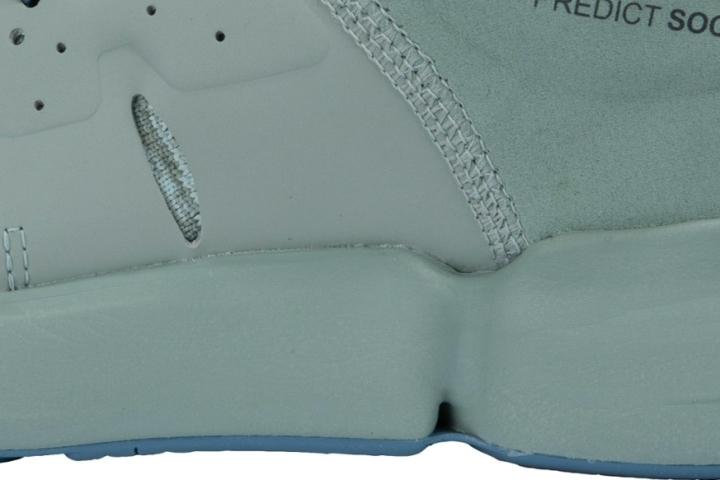 This running shoe makes use of the EnergyCell foam that delivers soft and bouncy underfoot cushioning. Here is what runners have said about cushioning:
"feels like walking on Marshmallows"
"I love the break it gives my feet from all of the miles"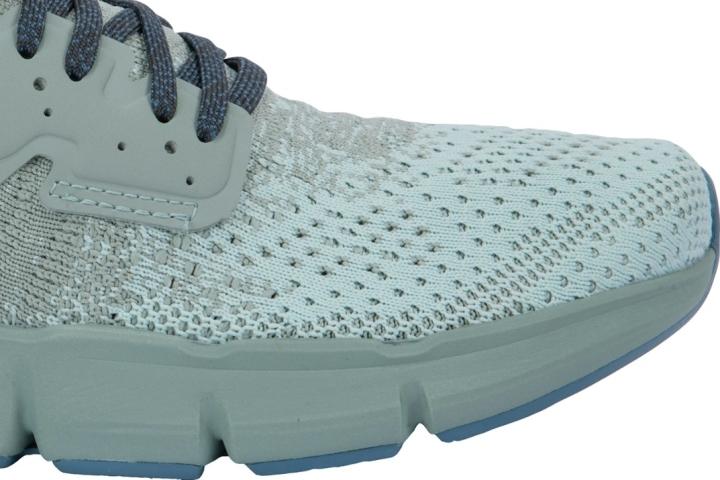 The Predict Soc also received bonus points for being extremely flexible thanks to the deep flex grooves throughout the sole.
Good grip, but not for wintery roads
Made of rubber, the outsole has flat, wide lugs delivers traction on hard and flat surfaces. According to the runners, it works perfectly in most conditions except for snow and ice.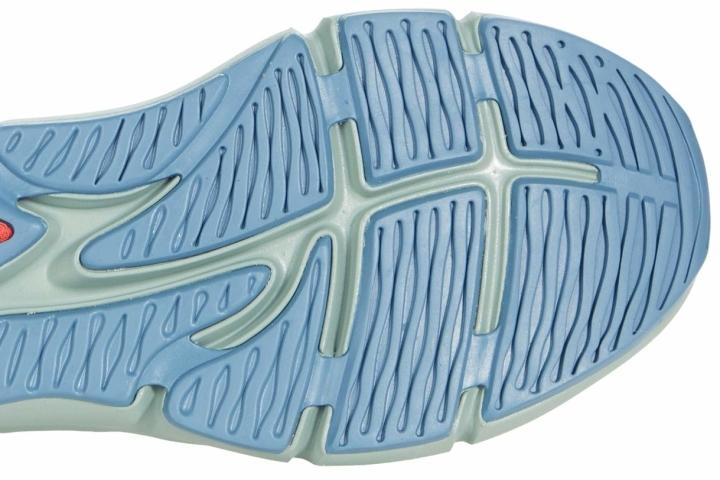 Light and airy
A few users appreciate the lightweight design of the Salomon Predict Soc. It is in fact lighter than running shoes on average. The Predict Soc weighs 9.1 oz (258 g), while the average is 9.9 oz (280 g).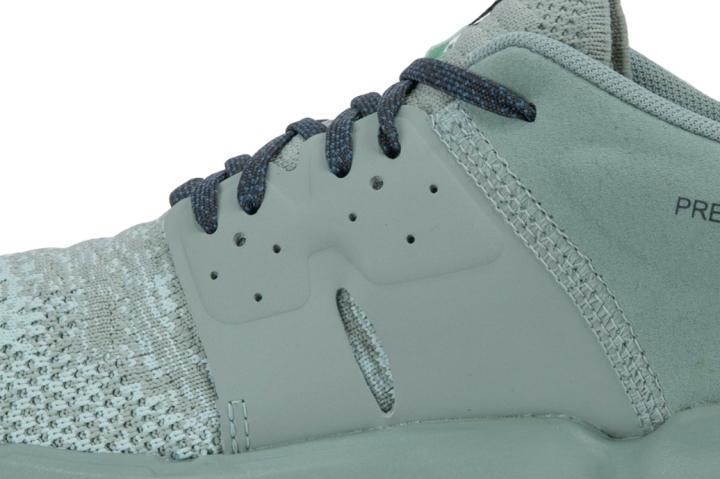 Most runners also agree that the Predict Soc offers breathable coverage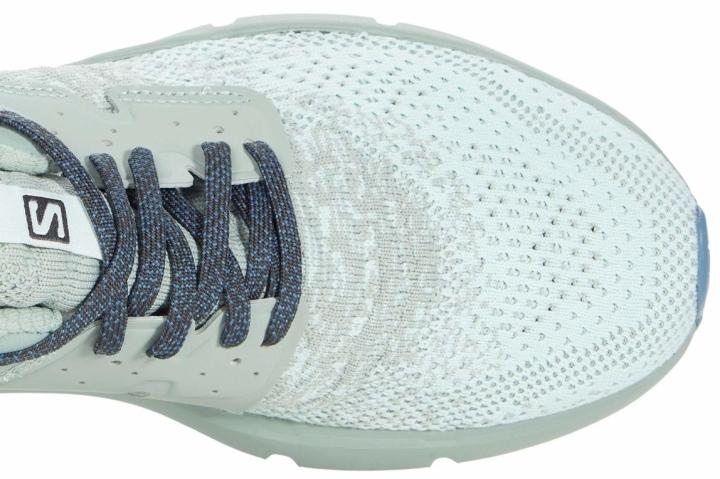 Appealing design of the Salomon Predict Soc
Runners admire the shoe's great looks and visual design. It doesn't look too athletic and is worn by buyers as a stylish pair of casual sneakers outside of running.