Day hikers seeking an offering that provides sneaker-like comfort might want to try out the OUTline Mid GTX. Its superb performance on the trail can be attributed to its sticky outsole, supportiveness, and low weight. While it comes with caveats, the Salomon OUTline Mid GTX remains a likable gear and an easy recommendation.
Pros
Day-one comfort
Marvelous traction
Bracing collar
Featherweight
Moderately ventilated
Excellent waterproofing
Reasonably priced
Cons
A bit narrow toebox
Frail liner
Who should buy the Salomon OUTline Mid GTX
Among the flagbearers of our lightest bunch, the OUTline Mid GTX wears its speedy nature on its sleeve. It is for you if:
You want a boot that allows you to stay agile while hugging your ankles in safety.
The paths you take transition from man-made surfaces to mildly rocky terrain (and vice versa).
You're quite particular with Gore-Tex boots that discourage stuffiness.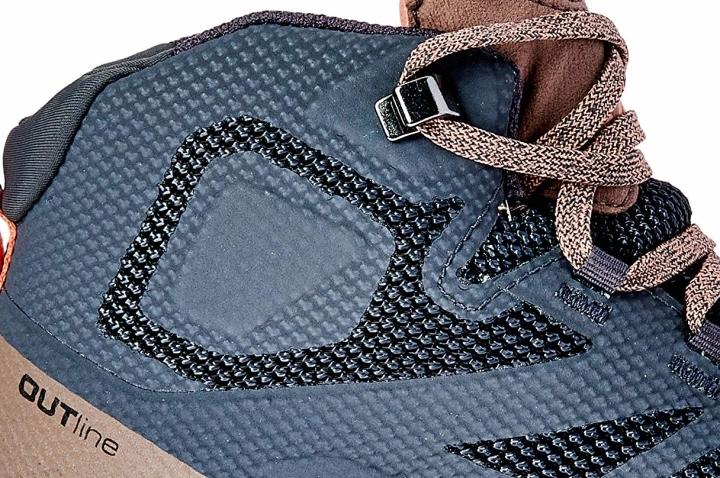 Who should NOT buy it
Have wide feet? If you do, look past the featured hiker and don the forefoot-spacious Teva Grandview GTX instead. Also, if you need something more heavy-duty, you're better off hiking in the Salomon X Ultra 4 Mid GTX.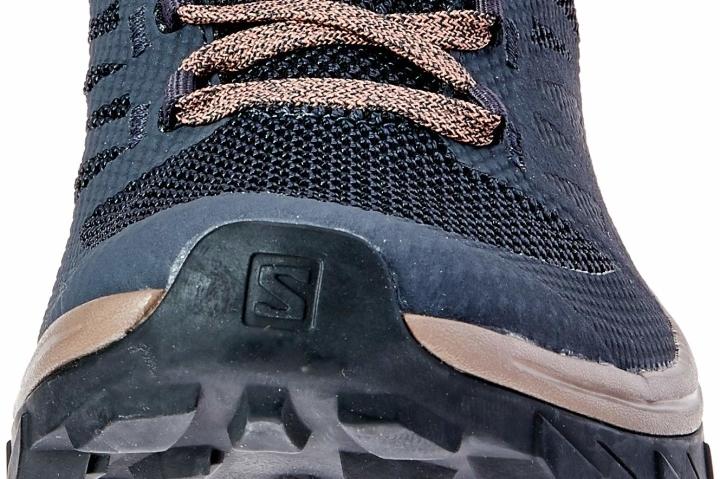 Salomon OUTline Mid GTX: Plushness underscored
A majority of reviewers say that the Salomon OUTline Mid GTX is super comfy right out of the box. In fact, some even compare it to a cozy pair of sneakers. The boot requires no break-in period and can be worn straight out of the box, based on the users' feedback.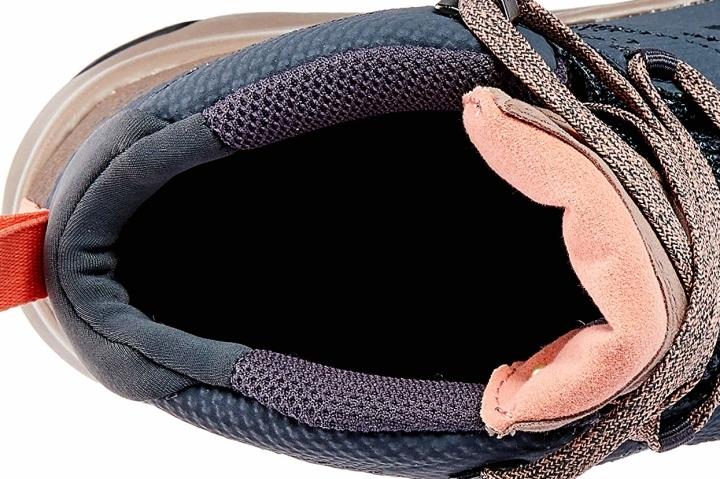 The comfort is enhanced by the removable OrthoLite insole which also maintains breathability inside the boot.
Slip-free from town to trail
Its ability to stick to various surfaces, including pavements and concrete floors, is a pure delight to numerous adventurers. Here are some of their comments:
"my feet felt glued to the ground with plenty of confidence" (says someone who has worn the shoe on rocky, muddy, snowy, and icy terrain)
"never slipped as we moved effortlessly from loose sand to solid sandstone"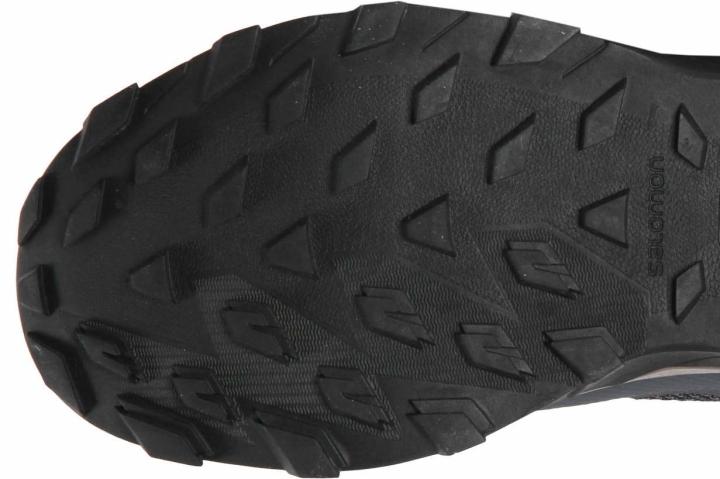 The boot's low-to-the-ground profile also contributes to the feeling of stability and surefootedness.
The OUTline Mid GTX's lightweight confines
According to experienced adventurers, the OUTline Mid GTX's lightness is exhilarating (it's roughly 100 g lighter than the average). One even mentioned that he felt like he was wearing a pair of sneakers in the boot.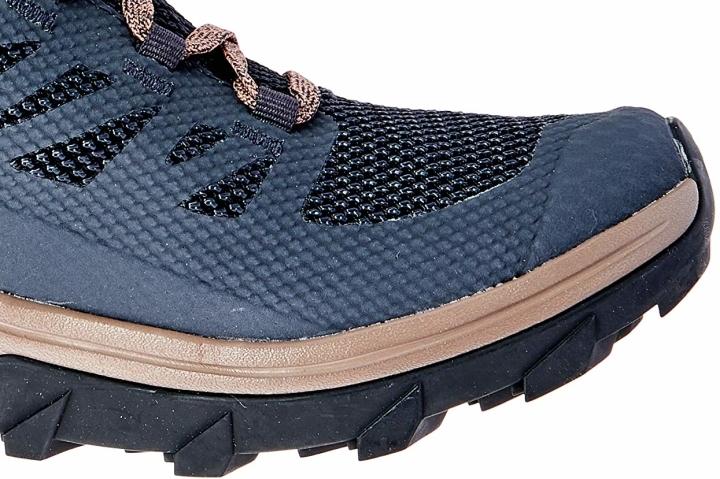 Hit-or-miss waterproofing
The boot's Gore-Tex membrane, according to a very few, loses its effectiveness way too soon, resulting in leaks early on.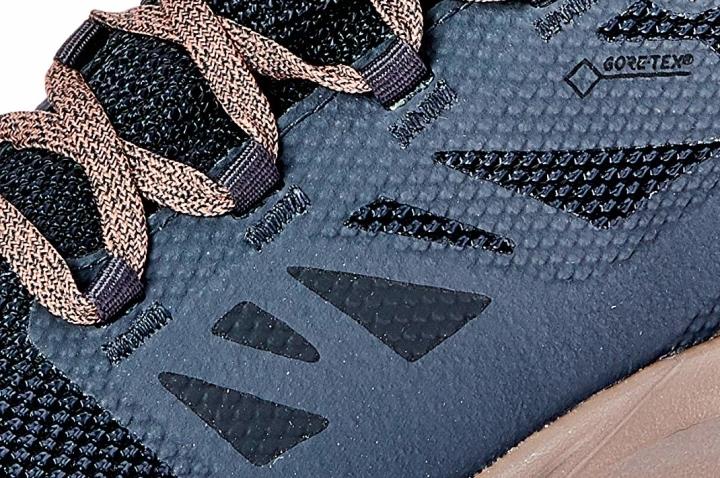 Secure fit but not for Hobbit feet
The OUTline Mid GTX offers a snug, glove-like fit, which secures lockdown. It also features a gusseted tongue that stays in place and keeps the debris at bay. However, about a handful of hikers find the boot too narrow around the toe box.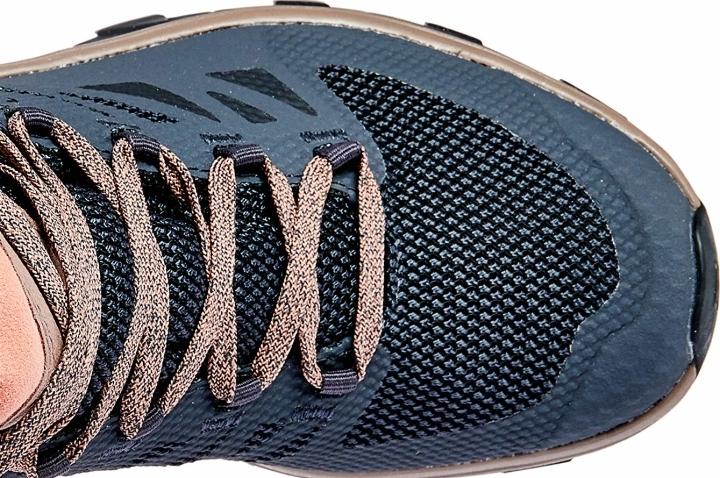 Stellar ankle support
Experts commend the boot's exemplary support system, especially around the ankle.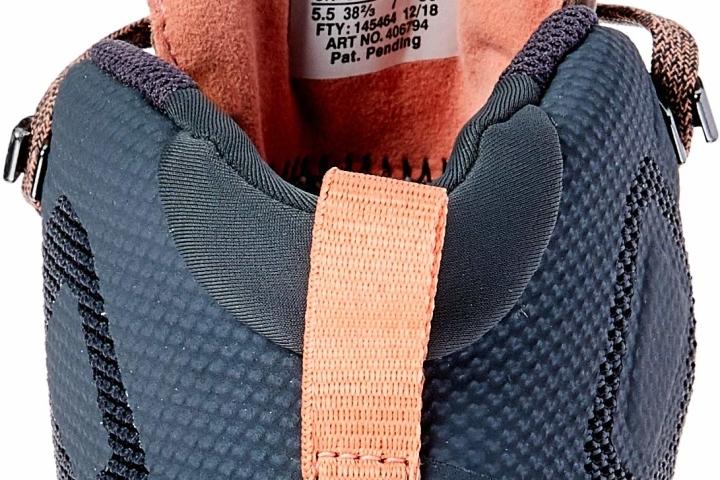 Convincing breathability
The OUTline Mid GTX from Salomon breathes well, owners-slash-testers say.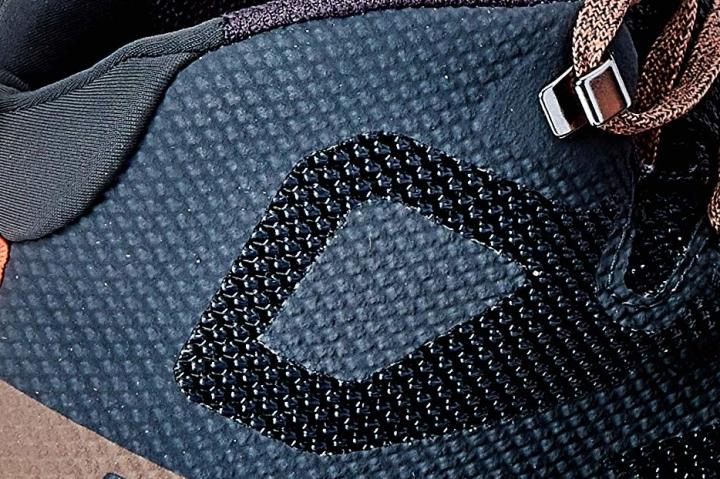 The OUTline Mid GTX's little sibling
If you prefer this boot in a low-top variant, the Salomon OUTline GTX is for you.