Who should buy the Salewa Wildfire
The Wildfire is an exemplary Salewa piece whose greatness covers both style and substance. It is a solid option if you:
Prefer an approach shoe that has components that help hikers navigate their way across rugged terrain.
Prefer an approach shoe that provides surefootedness on a variety of surfaces.
Prefer an approach shoe that delivers extra heel and ankle support without sacrificing flexibility.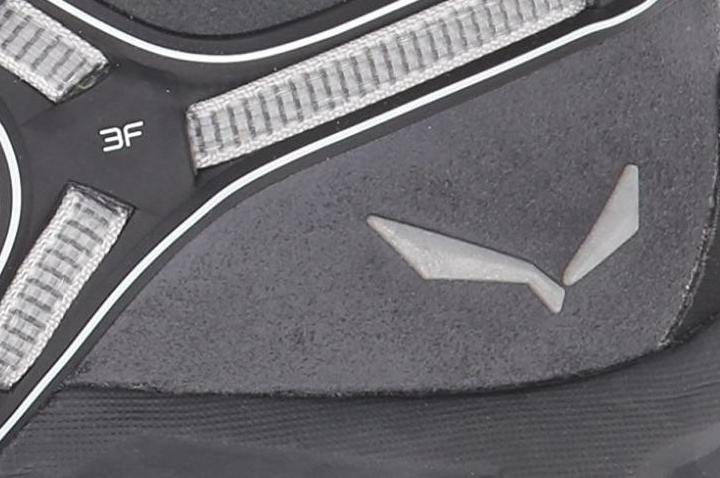 Slip and skid resistance
The Wildfire has its provision of traction sourced from its grippy Pomoca outsole. It is based on a type of rubber compound that gives it adequate slip and skid resistance on different types of terrain, be they wet or dry. Diamond-shaped protrusions (also known as lugs) are scattered all around it, helping travelers gain a secure footing over loose soil.
Excellent edging performance
Its front end is furnished with a climbing zone, making it capable of taking on light ascents—especially where edging is concerned.
Comfortable underfoot cushioning
This approach shoe by Salewa uses a long-wearing midsole that grants wearers sufficient cushioning underfoot. It is thick around the heel, which is good as it increases shock absorption.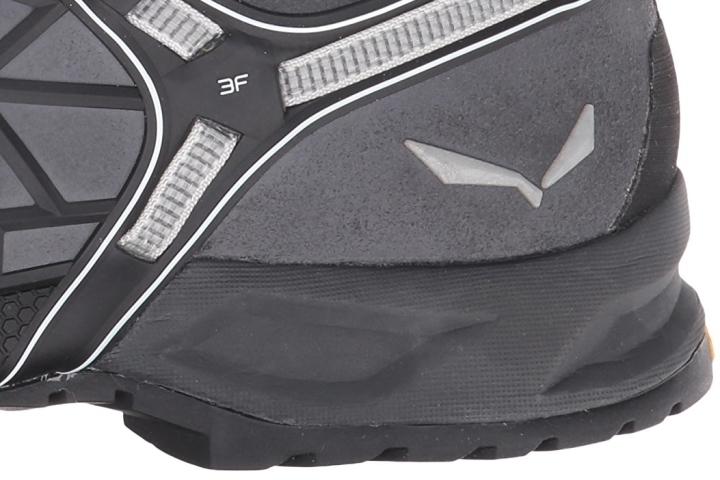 Breathable and supportive cushioning
This shoe is also paired with a breathable footbed from Ortholite. This supplementary component provides not only adds comfort but also extra support.
Provides excellent support and improved abrasion protection
Mesh is what makes up the majority of the Salewa Wildfire's low-top upper. Its inner liner is also made of mesh, making the shoe highly breathable. Both of its sides are engineered with 3D-injected EXA Shell overlays that deliver support and improve abrasion protection. The 3F system with which the gear is imbued puts a sturdy covering around the heel zone, adding extra security.
Provides toe protection
The upper's front end, on the other hand, comes with a protective cap that shields the toes from bumps and knocks during climbs.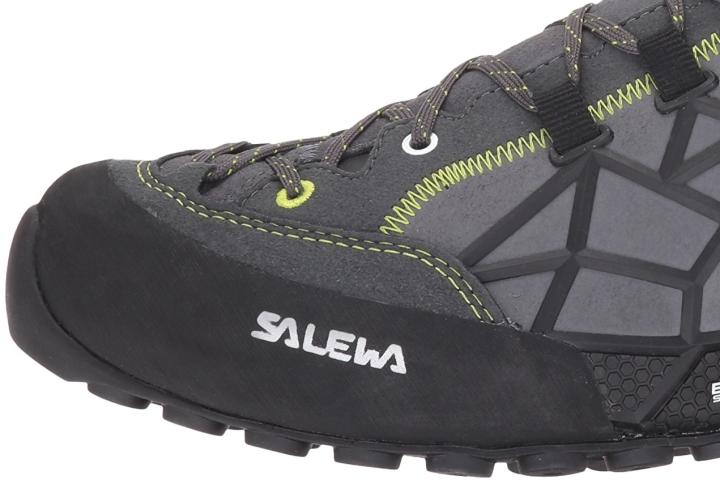 Durable lacing system
Most of its lace holes are regular eyelets reinforced with hard-wearing overlays. The topmost pair of eyelets are plated, which adds to the shoe's durability. Set through them is a sturdy, flat synthetic lace.
Salewa Wildfire vs. Wildfire GTX
Wildfire is one of Salewa's high-quality approach-centric shoes. The featured shoe is a promising product, indeed, yet it is not the only one that gives the brand a good name. Enter the Salewa Wildfire GTX. These two kicks have a number of similarities—overall design, sole technologies, and vegan-friendly construction—to name a few. That said, it is the things that set them apart that can help the wearer choose which to keep between the two. These distinctions will be touched on in the aspects listed below.
Weight difference. Those who prefer to be as nimble as possible on their approach journey might find the Wildfire as the more viable shoe. Yes, it is lighter than the Salewa Wildfire GTX by an average of 15 grams.
Asking price. On this front, the Salewa Wildfire takes the cake yet again. Indeed, this approach shoe is cheaper than the Wildfire GTX by approximately 40 U.S. dollars.
Waterproofing technology. Between the two Salewa approach shoes, only the Wildfire GTX has proper water protection. It is imbued with Gore-Tex's Extended Comfort technology that fences out virtually all sorts of wet elements while keeping its interior adequately breathable.
Salewa Wildfire: Basic care and maintenance
The Wildfire is built with quality components, and as such, it is long-lasting. That said, its lifespan can be extended by doing the following:
With a soft-bristled brush, scrape off any foreign substance off its surface.
If the Wildfire gets wet, leave it to dry (preferably without its footbed and lace) in a breezy yet shaded location.
When the shoe will not be used for a long time, store it somewhere cool and moisture-free. Do not leave it exposed to direct sunlight.
Compare popularity
Interactive
Compare the popularity of another shoe to Salewa Wildfire: